Suddenly scented refreshing Ponzu and rich mayonnaise have excellent compatibility 'Ichibechi Ippei chan night shop's fried noodle sushi ponzu Mayo soy sauce taste' I tried it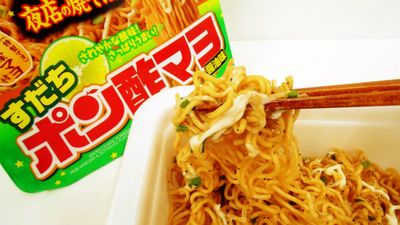 From February 4, 2019 " Susudo Ponzu Mayo Soy Sauce Flavor " will appear in the lineup of " Akeba Ichihei chan night shop no yaki soba " series. The preeminent new taste of compatibility between ponzu with a refreshing sour taste of rice and mayonnaise with richness is that it reproduced the taste of ponzu and mayonnaise on deep-fried chicken, what kind of taste it is I actually tried it.

"Meisei Ippei-chan night shop's Yakisoba Sushi Ponzu Mayo Soy Sauce" (released February 4) News Release: Akashi Foods
https://www.myojofoods.co.jp/news/7489.html/

Meisei Ippei chan night shop fried noodles ponzu Mayo sauce flavor: Meisei Foods
https://www.myojofoods.co.jp/products/product_detail.html?id=9099/

The package is a design based on green which is conscious of raspberry, and the illustration of Sushi is also added to the letter of "Sudachi Ponzu Mayo" which was printed largely.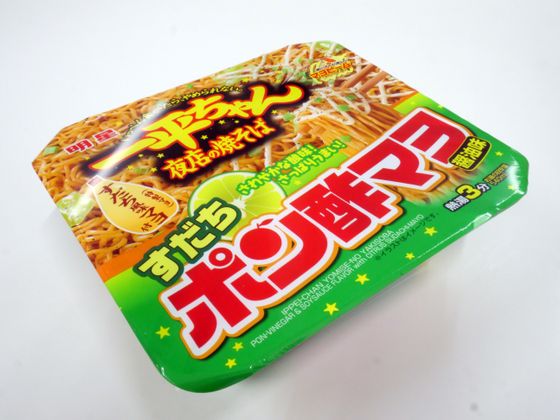 Looking at the raw materials, sauce contained not only "sauce" which is the base of taste but also "yuzu ponzu" and "chicken · pig extract" as well as "sudachi ponzu".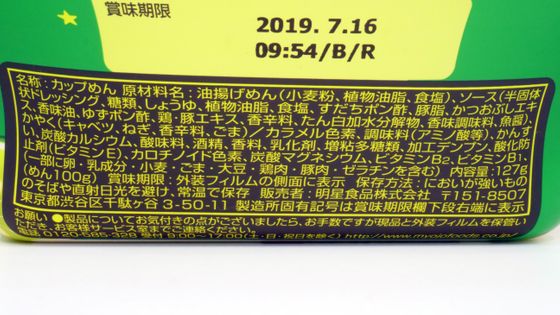 The calorie per 127 g of meal is 581 kcal.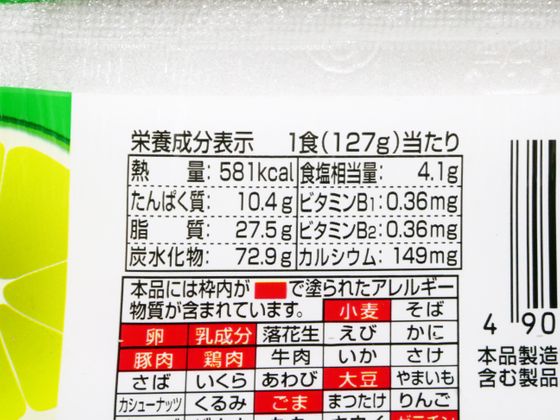 When opening the lid, inside contained "liquid sauce", "sprinkle" and "mayonnaise". Both are to put on just before eating after cutting hot water.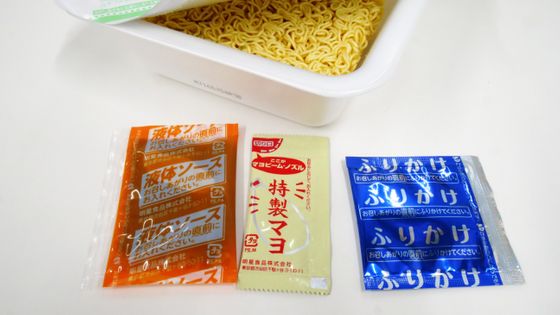 Wait 3 minutes when pouring hot water. Estimated amount of hot water required is 540 ml.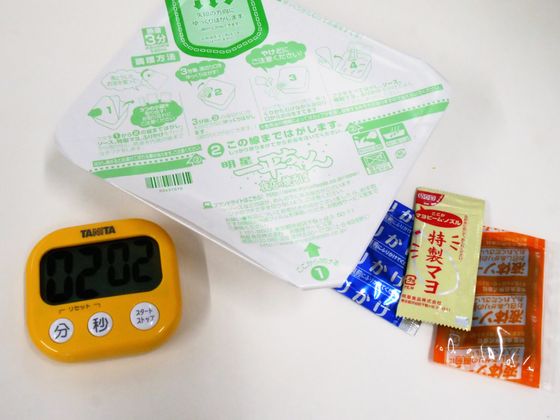 Cut the hot water in 3 minutes ......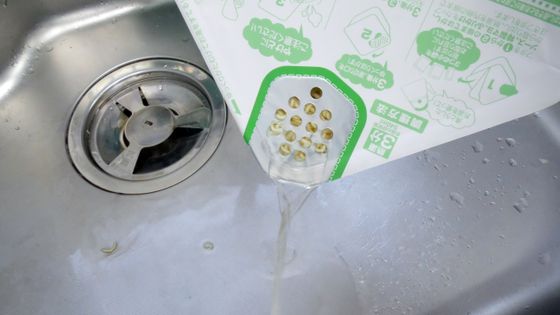 After stirring with a liquid sauce, sprinkle it and mayonnaise and finish it. At the moment when a liquid sauce is applied, the sour scent of citrus fruits brings appetite.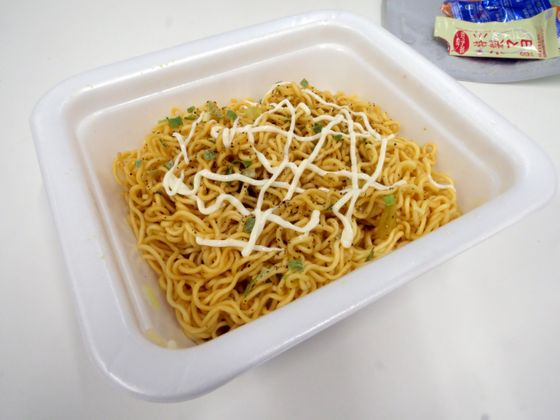 When I got to eat a bite, I felt the sour acidity of ponzu after the sweet and sour scent of sweet thoroughly passed through my mouth. The compatibility is preeminent to emphasize the scent of the slut, while wrapping up the stimulus that it says is rich in mayonnaise in sour taste. The soy sauce-based sauce had a delicious flavor of chicken, which made it possible to taste the eating response as if you cooked chicken deep-fried clothing with ponzu and plenty of mayonnaise.