Ace cook 'Vacuum tailored noodle' of chewy mochi 'Tako tasty fried soba mochi dashi salt taste' taste review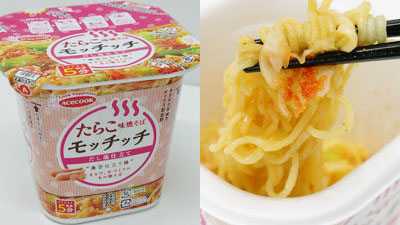 " Caterpillar Yakisoba Motechi Dashi Salt Tailor " has appeared from the "Mocchi" series of Ace cook 's cup noodles that are characterized by a mochi mochi texture as its name. Since it is said that this taste is a well-balanced taste with a gentle taste of soup for "delicious noodle" of deliciousness like handmade yakisoba, I tried it at once.

"Tottara-yaki soba" is newly added to the popular "Mocchi" series! If the sauce of bonito sauce serves as a gentle taste sauce, this flavor will spread and a cup of appetite spreading! Takoyaki Yakisoba Motechi Dashi Salt Tailoring New Release
(PDF file) https://www.acecook.co.jp/news/pdf/1810_ARTY.pdf

This is "takoyaki soba soba noodlesu salted taste", a vibrant pink colorful package that catches the eye.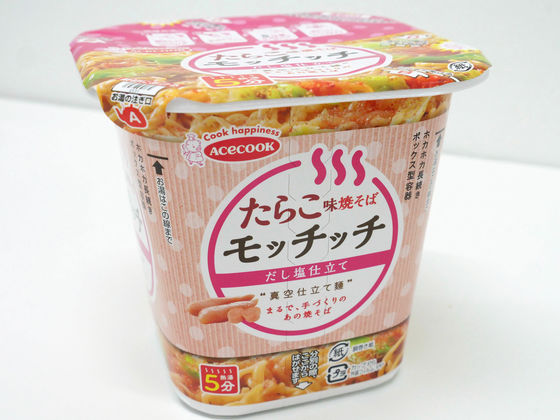 Voiled noodle with a mochi mochi texture is "as if it is handmade handmade soba".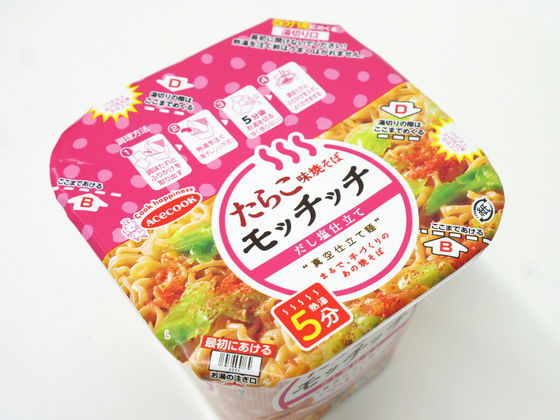 Looking at the raw material name, soy sauce, bonitoba extract, garlic paste etc are lined up. It seems that it has been seasoned with chicken seasoning, such as "cabbage", "toko processed item", etc.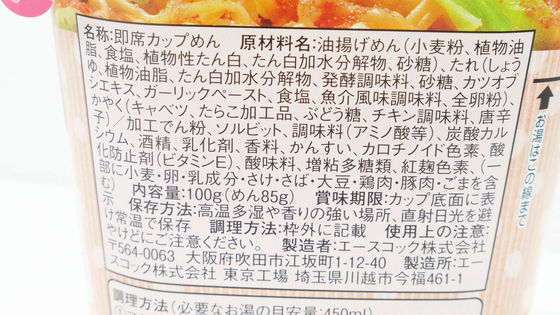 Since the content is 100 g, calories are 399 kcal per serving.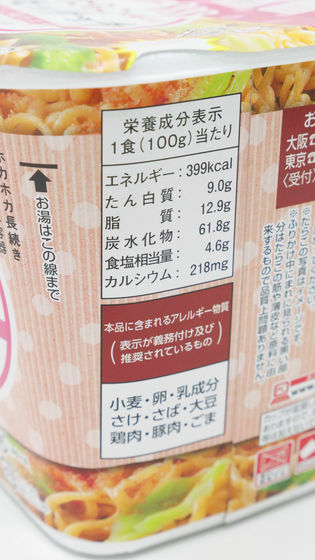 When opening the lid, there was a sprinkle with seasoning dripping. It is said that seasoning and sprinkle are put after removing hot water.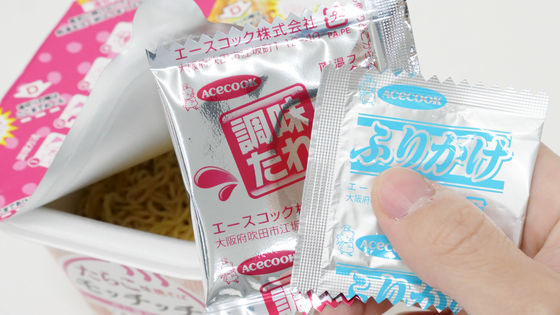 Pour hot water to the inner line immediately ......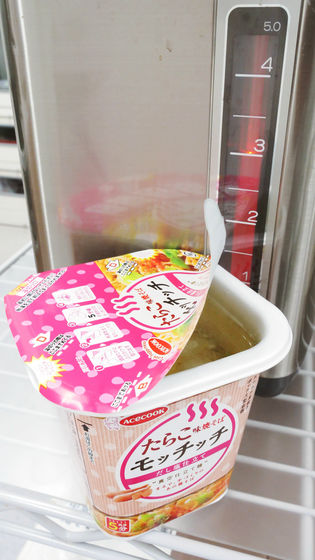 Return the lid and wait 5 minutes. At this time you do not need to heat the sprinkle and sprinkle on the lid.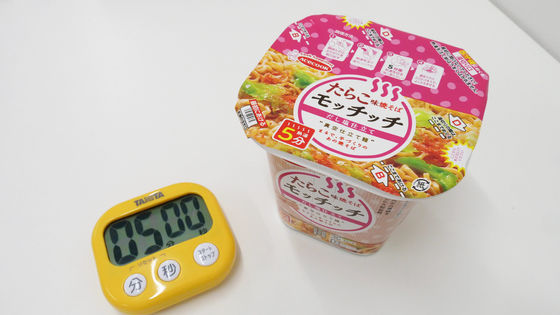 Discard the hot water after 5 minutes.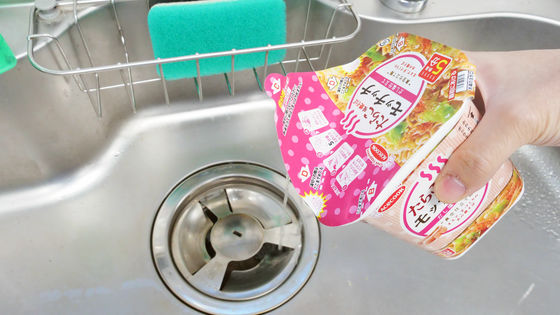 Sprinkle with seasoning and sprinkle, stir well and complete.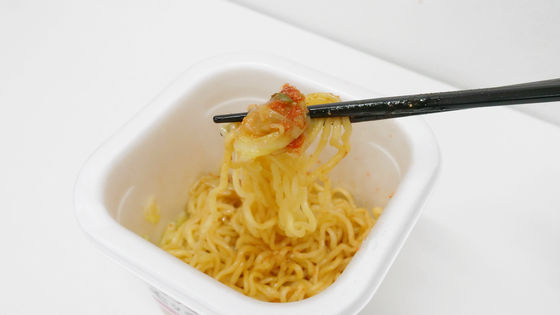 When eating it actually, vacuum-tailored noodles smoothly passed through the lips in a slippery way, the texture was certainly elastic and chewy still remained. Takako is modest and there is no grain texture, but it is combined with bonito skimmed soy sauce to make noodles and it is gentle taste.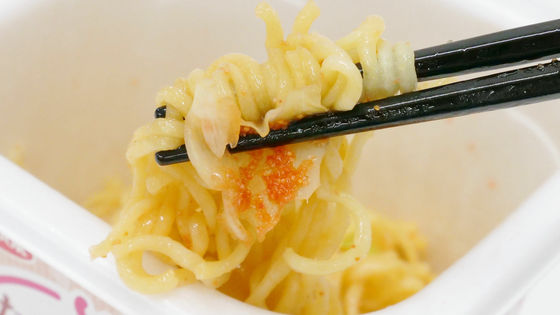 "Tako tasty fried soba mochi soup dashi salt tailor" can be purchased online from supermarkets, convenience stores and Amazon.co.jp throughout the country. At the time of article posting, it is set to 2333 yen including 12 pieces including tax at Amazon.co.jp.

Amazon | Ace cook Takoyaki soba noodles Matchchi dashi salted 100 g × 12 pieces | Ace cook | fried noodles