I tried eating chicken ramen chips with "Choig ~ Powder" attached and how it changes


Potato chips "Chicken Ramen Chips" that reproduces the taste of chicken noodles stewed will be released from March 4th with a limited time topping "Choig ~ Powder". I was able to get ahead of it, so I tried it at once.

It is more delicious with "choice added"! "Chicken Ramen Chips" comes with "Limited Choo - Powder" for a limited time!(PDF)
http://prtimes.jp/a/?c=3039&r=204&f=d3039-20130205-7153.pdf

This is chicken ramen chips.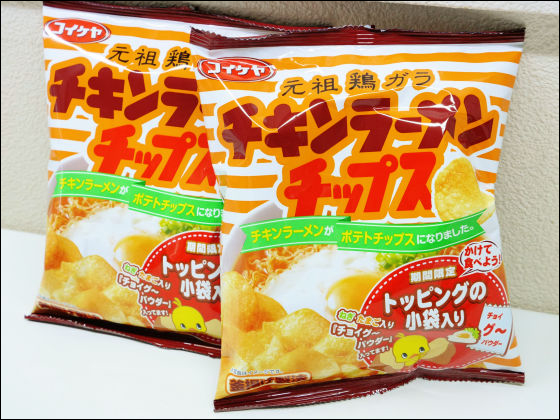 Notation that package comes with choice ~ powder for a limited time. Choi - Powder is onion and egg entrance.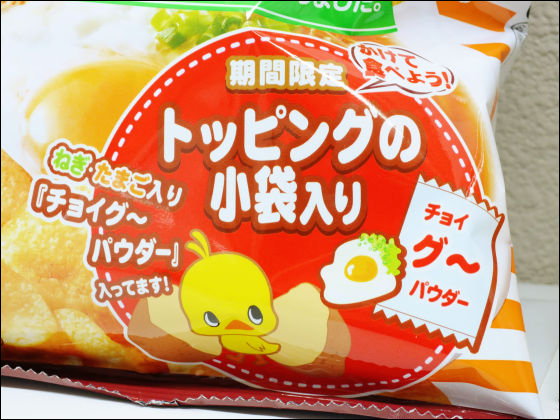 It is 352 kcal per 68 g of bag, and chicken flavored powder, powdered soy sauce, meat extract powder etc are used for potato chips.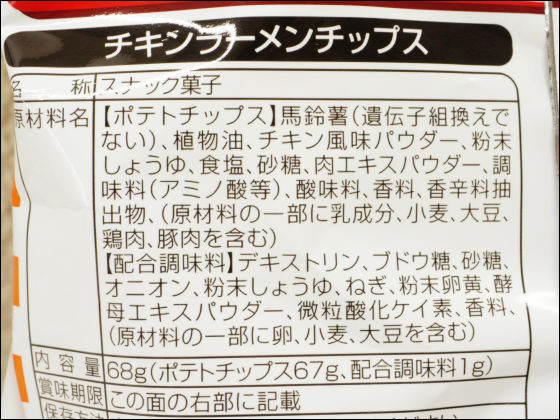 Put the powder in a bag, close your mouth, mix well and eat. As a nori, it shakes with a shaka shaka potato-like feeling.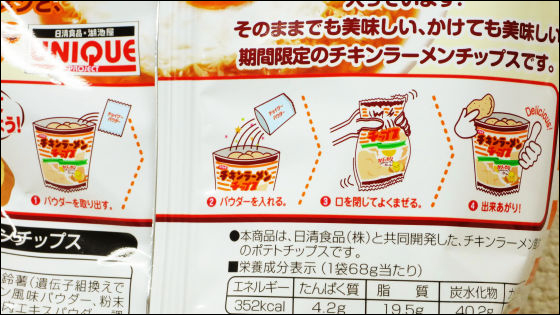 I tried to open potato chips on a plate.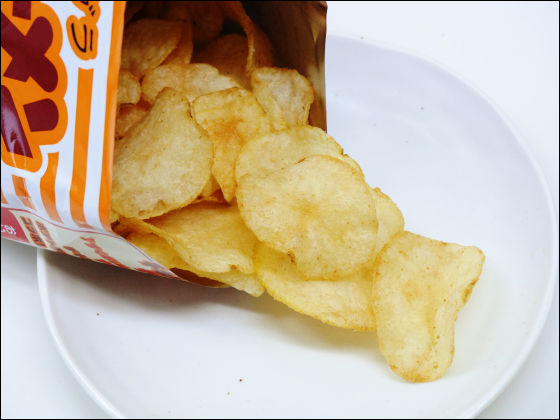 All it is settled like this.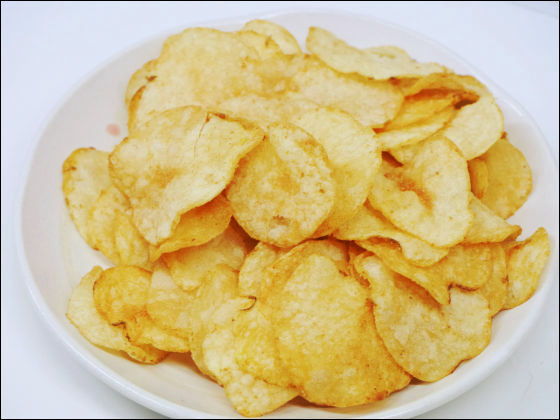 Since the chicken flavored powder is used on the surface, I feel the taste of soy sauce that was asserated without using choice ~ powder, but the fragrance is not so strong, so it seems that it will become "?" If it is told that it is chicken ramen Feeling. I ate beforeChicken ramen chipsAlthough the taste was deep, this time this is not too thin, it is not too thick, it is just a good seasoning, more crisp than common potato chips. As I feel like eating while making noise, it seems to be pleasing to those who like solid chips.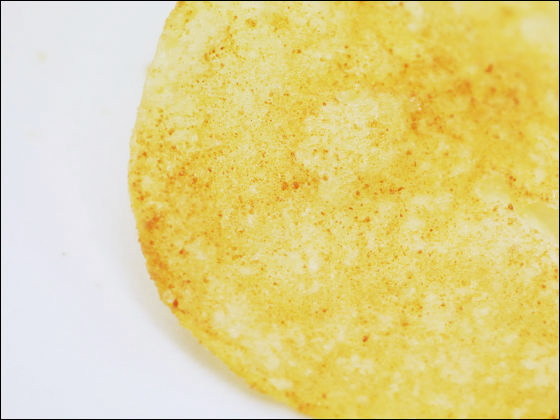 What was in the bag was "Choig - Powder"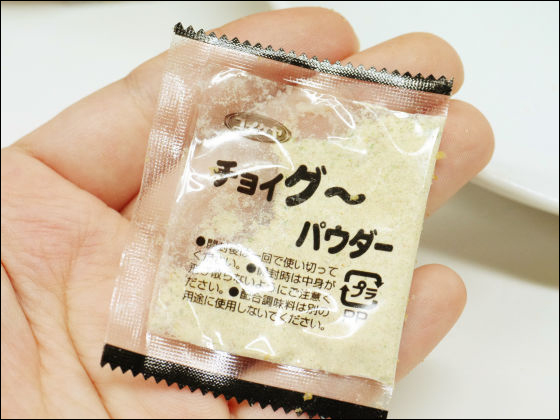 Ingredients, powdered egg yolk, onions, etc. are used for powder.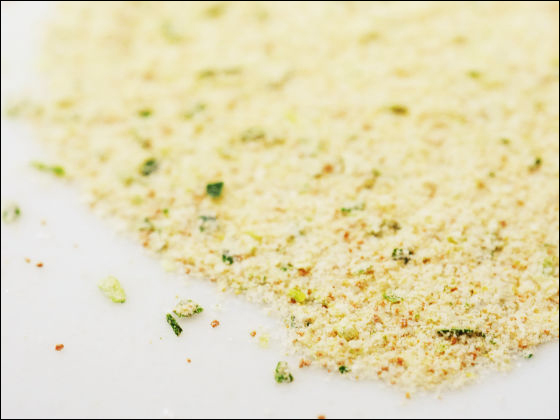 I put this in a bag of potato chips.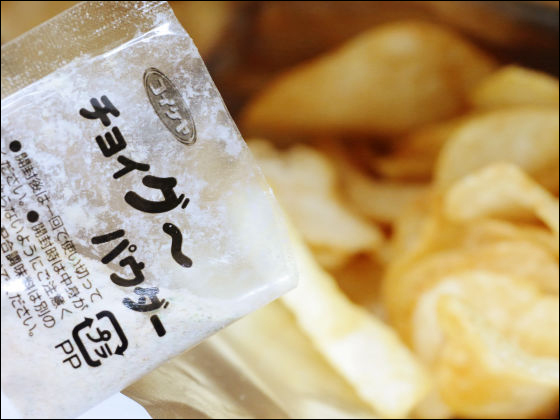 Close the entrance of the bag and shake it with shakershaka.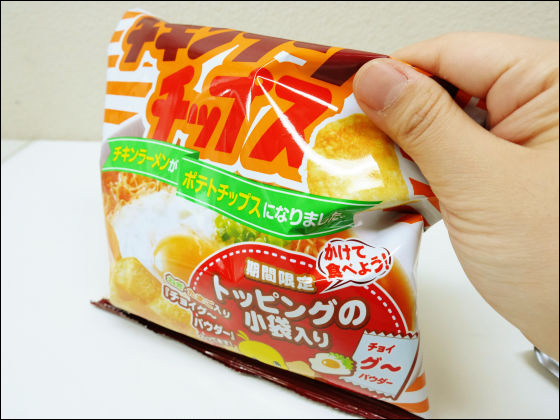 I will try to open it again on the plate. At first glance there is no change in appearance ... ....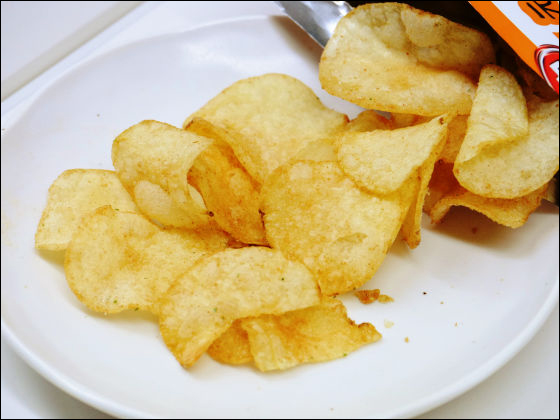 If you look closely, leeks and powder stick to the surface. A certain happy manHappi powderWhere you want to expect an upgraded level of taste.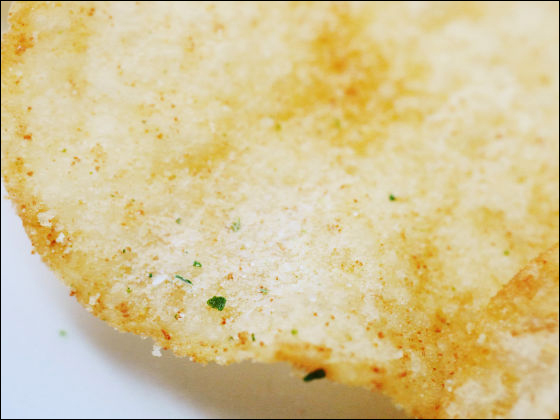 It seems to change dramatically with powder, the change in taste is "certainly changed ......?"? Mildness was added to simple potato chips with the feeling that the flavor changes rather than changing the taste. Although there is not much chicken ramen here as well, it can be deliciously eaten as chicken-flavored potato chips.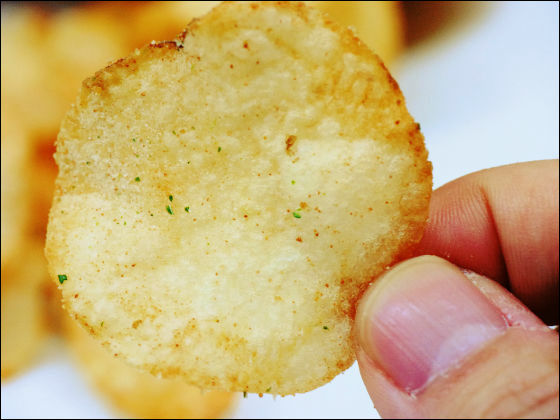 Assassinate and crunchy The chicken ramen chips were deliciously eaten as it is, but finish that also feels a change in flavor with choice - powder. Although chicken ramen-likeness is suppressed, it is a chicken flavor with no likes and dislikes, so it is recommended if you like crisp potato chips.