Crude crushed persimmon seeds in chocolate, Meiji's "Almond Hail Crunch" Tasting Review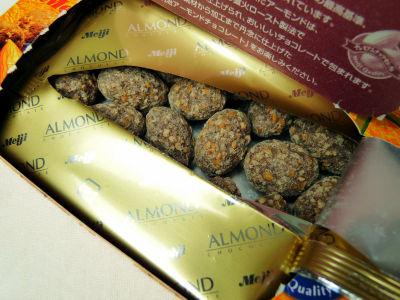 In the chocolate outside the almond chocolate, "Almond Hail Crunch" with roughly crushed persimmon seeds came in, so I bought it at a convenience store and tried it. The persimmon seed is an image of beer's snack, but is it really a match with chocolate?

Review from below.
Coarse persimmon seeds and "sweetness" of almond chocolate will become a challenge! "Almond Hail Arrangement Crunch" New Release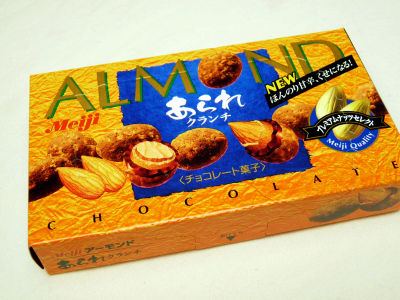 According to the explanation of the back of the box, it seems to be delicious that crispy fragrant double texture and sweetness + pungent taste.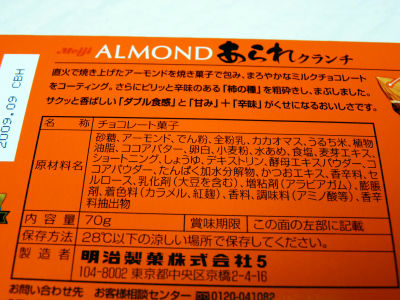 383 kcal per box.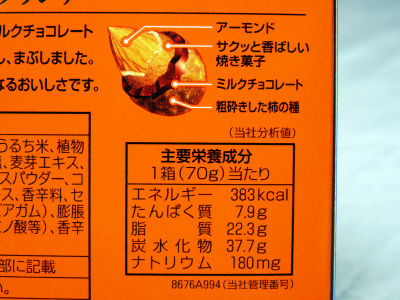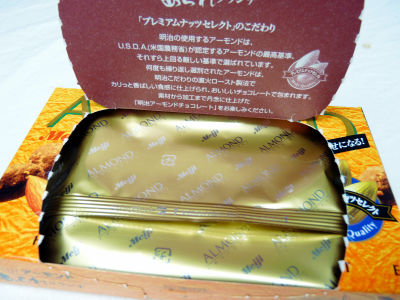 So I tried out it from the box. It looks like a pine cone.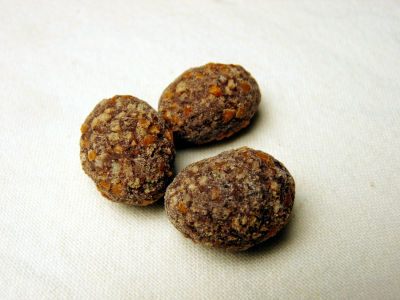 I tried it in two. I feel pretty crispy even while cutting it.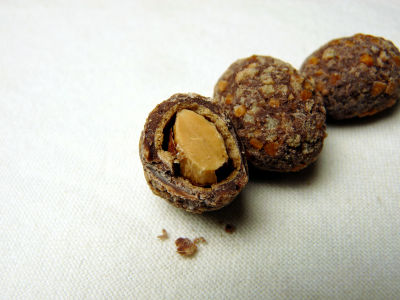 Sweetness of chocolate comes from after persimmon of persimmon seeds, but feeling that sweetness is emphasized by having a little salt like salt caramel. Thanks to crushed persimmon seeds, chocolate itself is also crispy, but the baked confectionery inside it is more crispy. It is a taste that makes it kind of habit.