I tried to eat ``Fami Chiki (Karamucho flavor)'' with addictive spiciness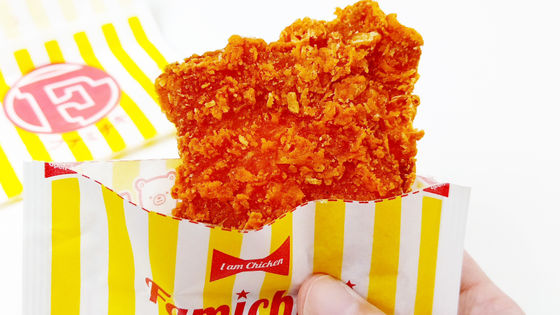 ' Famichiki (Karamucho taste) ', a collaboration between Koikeya's spicy snack Karamucho and Famichiki, a classic fried chicken from FamilyMart, has been available since June 16, 2020. I put ``
stick column croco hot chili flavor
'' which made columno choco potato stick in my batter, I was interested in Fami Tiki with a crunchy texture and addictive spiciness, so I actually bought it ..
Fami Tiki (Karamucho flavor)|Campaign|Family Mart
https://www.family.co.jp/campaign/spot/BtqcZ5WPrLc2U6b9Ahmqv9hG.html
Fami Chiki (Karamucho flavor) |Product Information|Family Mart
https://www.family.co.jp/goods/friedfoods/0253000.html
Arrived at FamilyMart.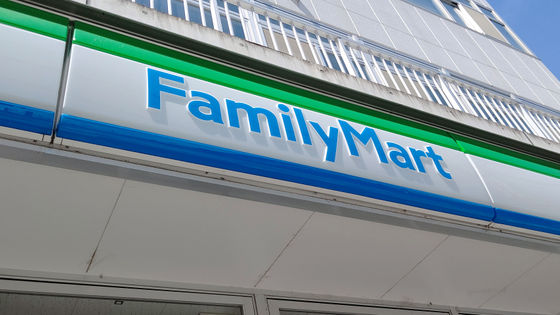 When I went to the hot snack corner, I found 'Famichiki (Karamucho flavor)'.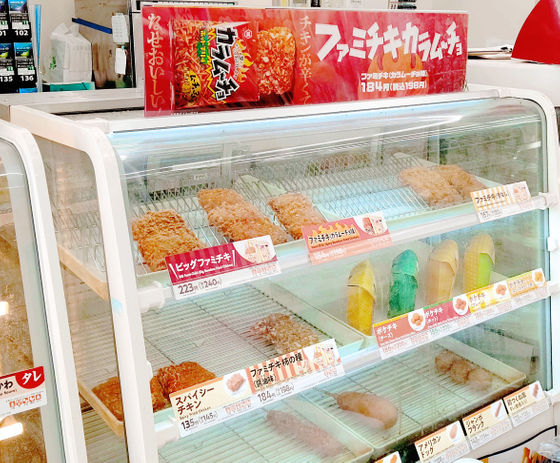 So I bought it.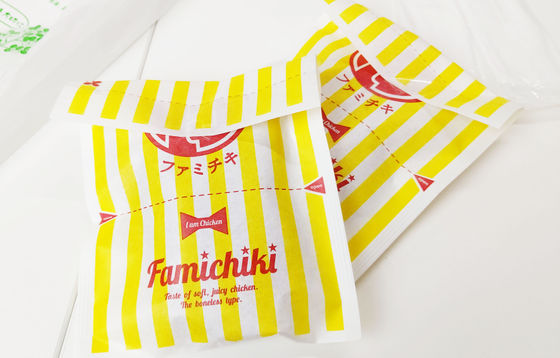 When I open the package, it looks like this.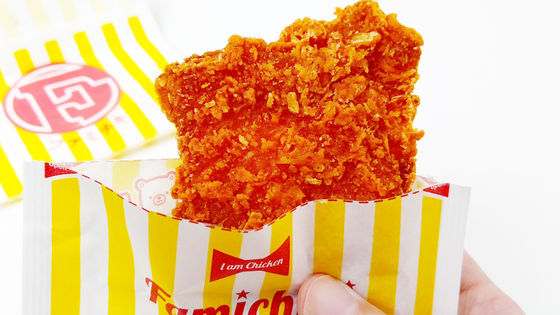 The size is slightly larger than the transportation IC card.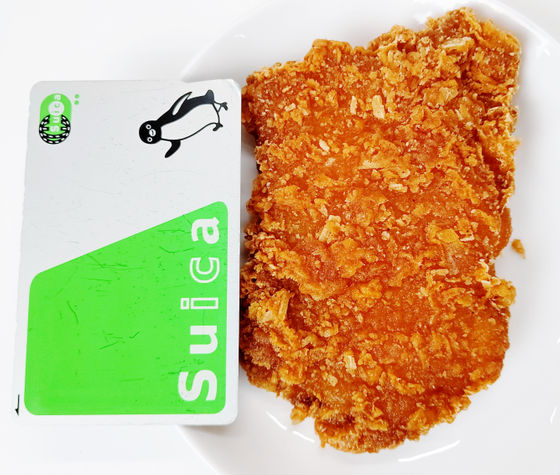 If you look at the surface, you can see that the stick-shaped column choco is crushed into large pieces and put in the clothes.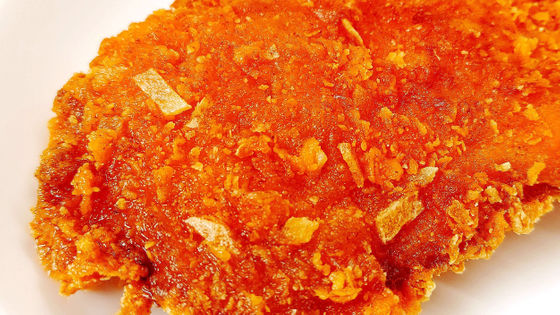 With a bite, the delicious taste of chicken spreads in the mouth along with the texture of batter and the texture of potato sticks. The spiciness is not so strong, but the presence is outstanding due to the spiciness of the type that catches the tail later. The fragrance of potatoes and the spicy spiciness of karamucho with a slight sourness accentuate the richness and umami of the gravy that overflows from chicken.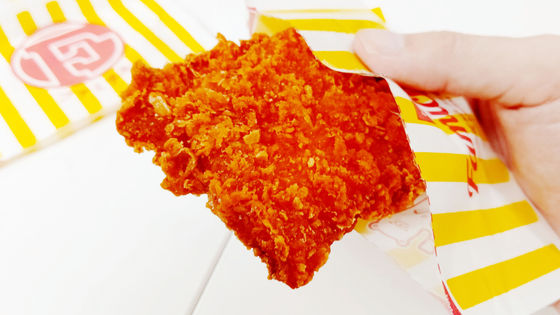 When a hot snack at a convenience store collaborates with sweets, you may get a half-finished impression that 'it certainly tastes like sweets, but the degree of perfection is...' I felt that the finished product had a high degree of completion while reproducing the taste of karamucho.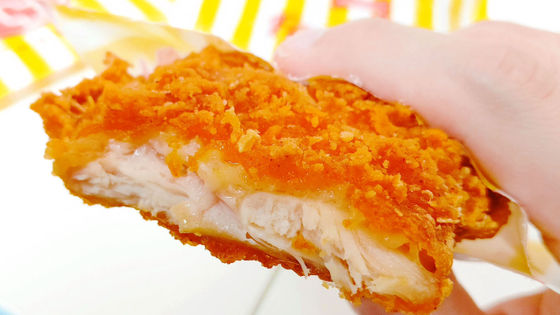 Fami Tiki (Karamucho flavor) can be purchased at FamilyMart nationwide from June 16, 2020 (Tuesday), and the price is 198 yen including tax.