Famima's `` Pokechiki Supper Mucho Plum Taste '' Tasting Review with Plum Shiso Aroma and Subtle Acidity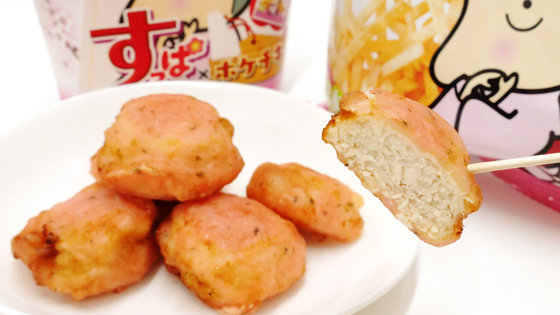 On February 11, 2020, FamilyMart's hot snack '
Pokechiki
' collaborated with Lake
Ikeya
's '
Suppa
Mucho Chips Refreshing
Plume
'. I was really worried about the taste of fried chicken with the flavor of potato chips that reproduced the aroma and taste of plums, so I actually ate it.
Pokechiki Supple Mucho Ume | Product Information | FamilyMart
https://www.family.co.jp/goods/friedfoods/0250955.html
Pokechiki Supple Mucho plum flavor (200 yen including tax) package looks like this.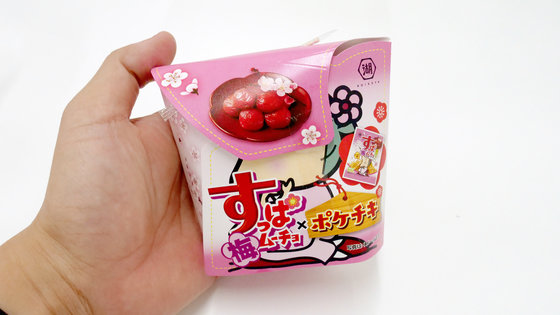 The lid is printed with a picture of dried plums pickled in red.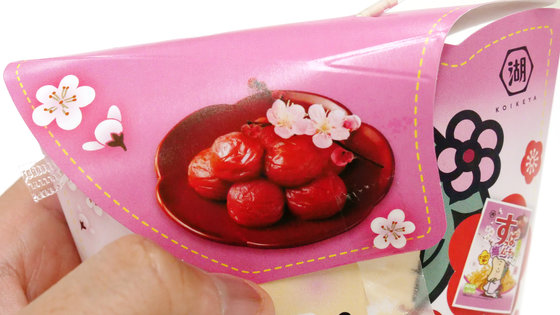 When I removed the lid, I
saw a grandmother of
Mucho's
heather
. Compared to the original soup Mucho Chips Refreshing Plum Flavor (right), you can see that the package colors are also the same.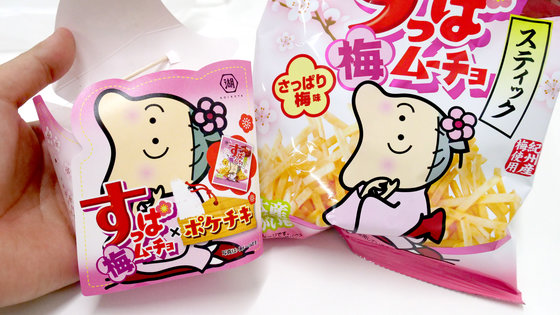 When you take out the contents, it looks like this. The garments are slightly pinkish and can be seen as chopped leaves.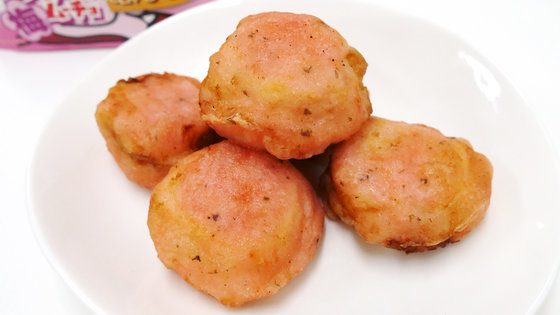 When I cut it with a kitchen knife, it was a cross section that was no different from a normal potechiki.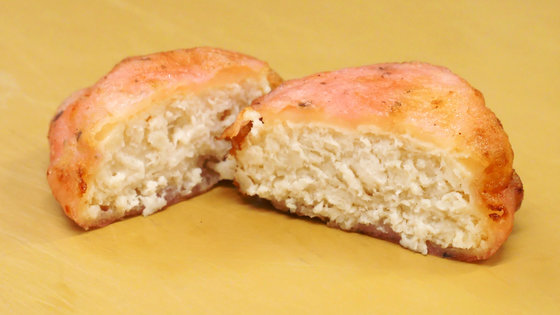 If you try it right away, you will feel a slight acidity along with the aroma of plum. I was expecting a lot of sourness because it was a collaboration with soup mucho, but it was just about flavor and it wasn't so sour that I could pursue my mouth. The potato chic itself is juicy and lightly seasoned, but the chicken flavor is slightly lighter.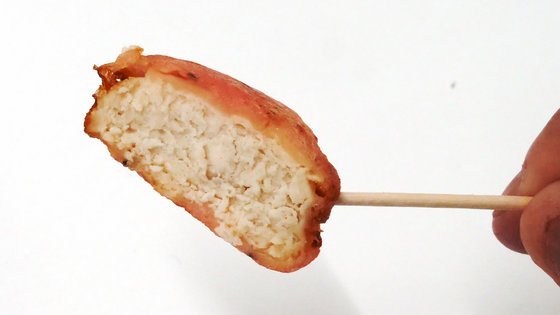 In addition, when I ate the potato Suki Mucho Plum Flavor, I tried the Supple Mucho Chips Refreshing Plum Flavor, but the moment I put it in my mouth, I felt the strong acidity unique to Umeboshi. Potechiki Supa Mucho Ume is a collaboration menu, but it is not a stimulating sourness of Supple Mucho, but only a reproduction of the refreshing plum flavor.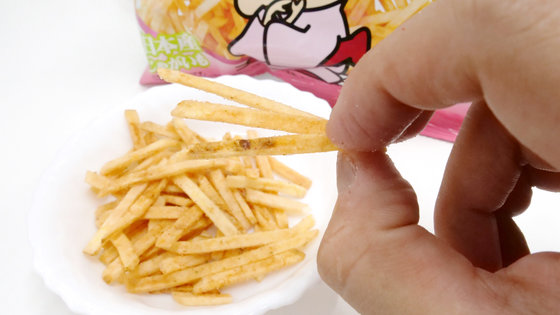 Potecchiki Supper Mucho Ume is 200 yen including tax, and can be purchased at Family Mart nationwide from February 11, 2020. Because it is said that the quantity is limited, it is recommended that people who are worried go to the store early.