I tried eating ``Famichiki umami salt who'' with a modest salty taste that is junkie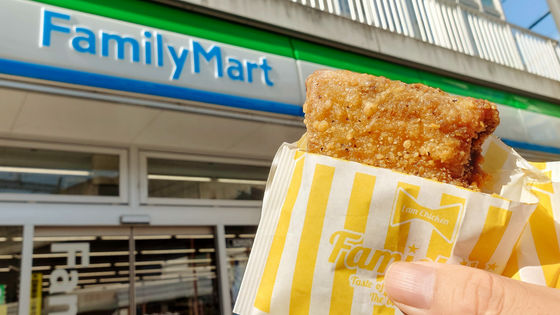 FamilyMart's hot snack `` Famichiki '' has been added from May 30, 2023, so I bought it and tried it.

The long-awaited salt sauce flavor is now available in Famichiki Garlic flavor and mellow salty flavor Juwatto meat juice 'Famichiki Umami Salt Sauce' is now on sale! | FamilyMart | News Release

https://www.family.co.jp/company/news_releases/2023/20230529_02.html
At the hot snack corner in front of the cash register, 'Famichiki salt sauce' was lined up next to 'Famichiki (boneless)'.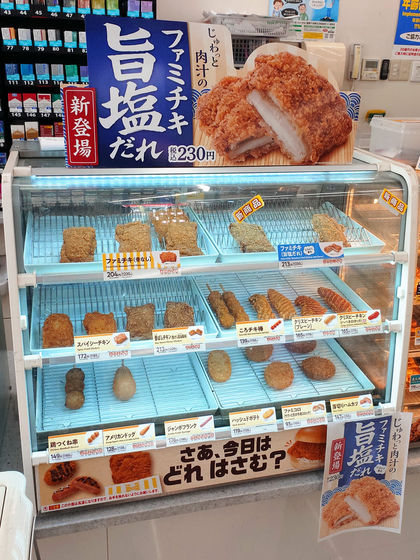 I bought it right away.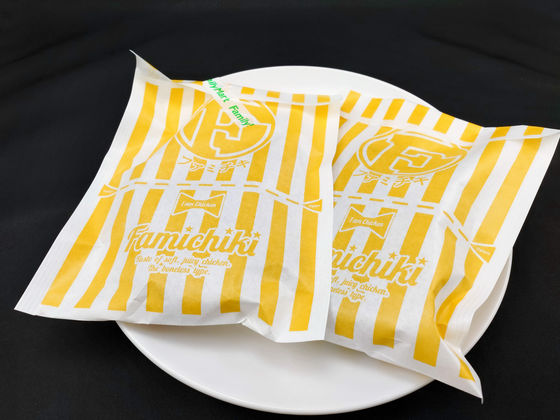 The normal Famichiki on the left, and the Famichiki salt sauce on the right. The color of the clothes is quite light.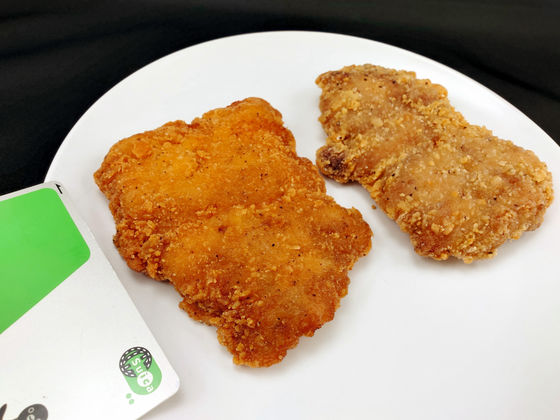 The cross section of normal Famichiki looks like this.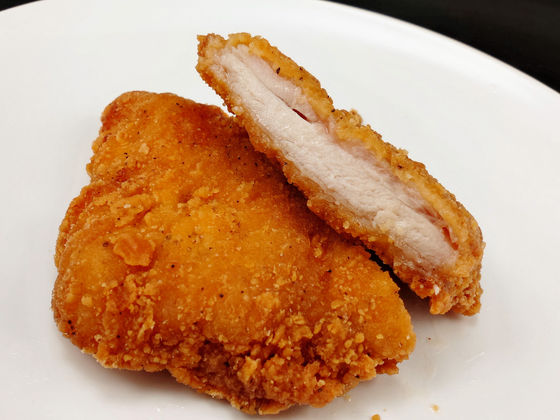 On the other hand, umami salt is like this. The scent of garlic is drifting before taking it out of the bag, but when I try to eat it, it doesn't feel like the garlic flavor is as strong as the scent, and it feels like 'a lightly salted famichiki'. The junkie feeling in the normal Famichiki has also disappeared. However, it does not contain garlic, so it smells like garlic after eating.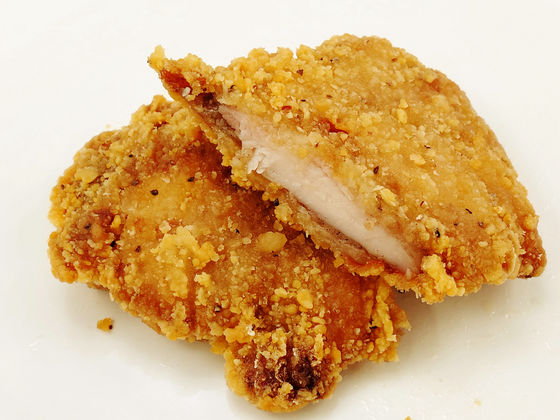 The price of 'Famichiki umami salt sauce' is 230 yen including tax.