"SSD Life" free software that tells us about the health condition and life expectancy of SSD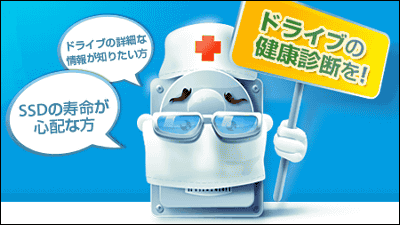 SSD health status · SSD information · free space · startup time ·TRIMCorrespondence · Lifetime prediction · Free software that shows the throughput of reading and writing shows "SSD Life"is. By understanding the health condition and lifespan of SSD, it is possible to prevent data loss by backing up and moving data before failure. It can be started on Windows XP · Vista · 7.

For download, installation etc. from the following.

[Japan official website] If you are concerned about the lifetime of SSD, check regularly with Disk Utility Software SSD Life!
http://www.ssd-life.jp/product/ssdlife.html

Click "Free Download" on the Free version on the right side of the above site.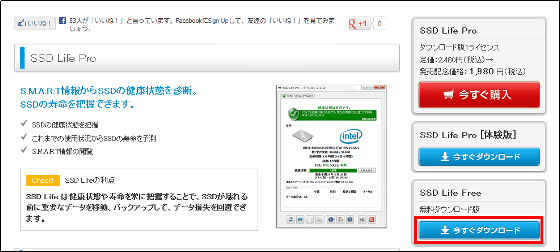 Click "Download this software now".



Download the downloaded ZIP fileExplzhExtracted with "SSDlife Free 2.3.50.msi" launched.




Click "Next"



Please check and click "Next"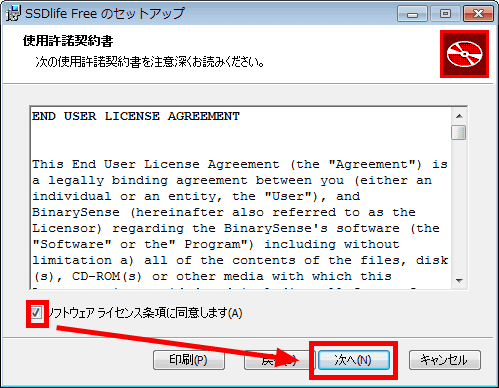 Click "Next"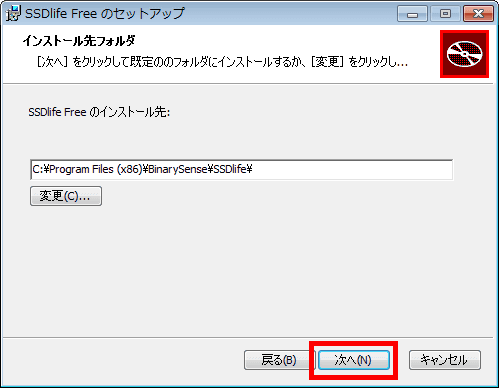 Click "Install"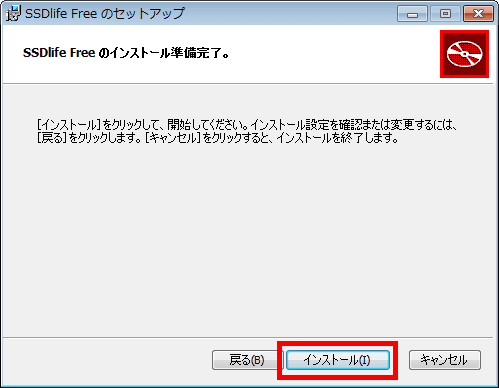 Click "Done"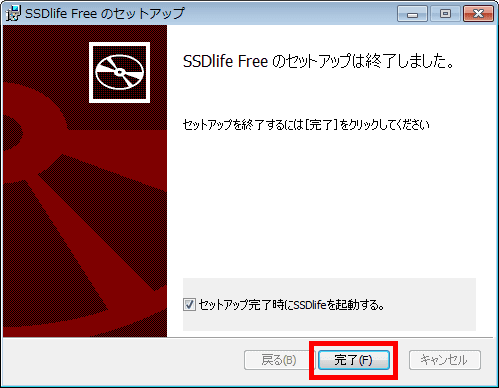 When installation is completed, health condition / life expectancy · SSD information · start time · TRIM correspondence · throughput etc. are displayed.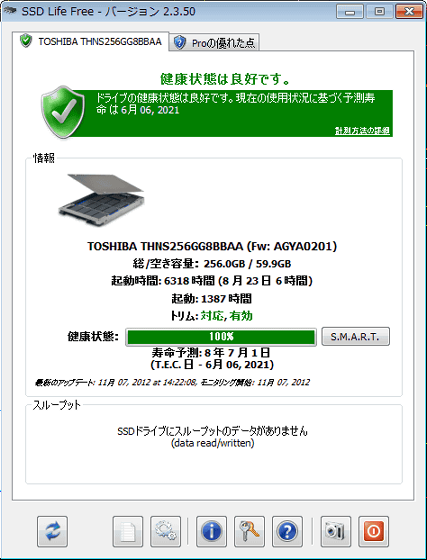 To log, click the second icon from the left at the bottom.



To take a screen shot of the screen, click the second icon from the right at the bottom.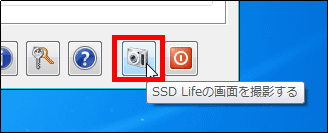 Also, if you purchase a paid version of 1980 yen including tax, you can check multiple SSDs, periodic check of health status,S.M.A.R.T.Browsing, 30 day online report saving becomes possible.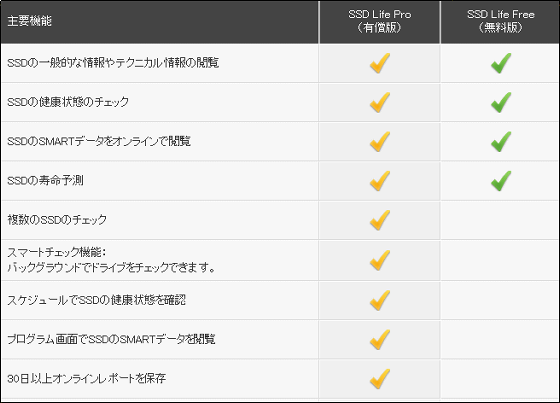 Please note that it is not compatible with SSD connected via USB or virtual environment machine.