"VVAULT Personal" free software that can consolidate free space such as internal HDD, external HDD, USB memory, NAS, etc. into one huge file storage storage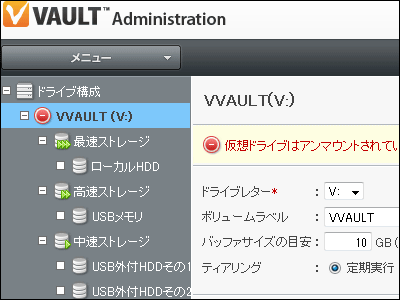 Storage virtualization software originally provided at 525 yen per monthVVAULT Personal(Boulevard · Personal) "will be offered free of charge from today.

For example, 500 GB + 3 TB + 16 GB + 32 GB + 1 TB = 4548 GB can be made into a single drive by attaching 500 GB on the internal HDD, 1 TB × 3 units = 3 TB on the USB external, 16 GB for the USB memory, 32 GB for the SD card and 1 TB for the NAS. I will. The free space of each file storage can be used without waste. Even if the free space is insufficient, it is possible to add storage or migrate the drive without stopping the system, which is often accessed The file is cached on the memory and is accessed at high speed and furthermore the file itself is automatically rearranged for each access speed by the feeling of SSD, internal HDD, external HDD, NAS according to usage frequency.

Also, there are only things that were paid in the beginning, there is a health check function, so when problems occur, predict exhaustion of capacity automatically etc. E-mail delivery or management is through the web browser Once you install it It can be managed from another machine and equipped with a number of functions to reduce the burden of very excellent maintenance. It seems that it is definitely the strongest software as a free-use software. Download and install, the actual usage is as follows.
VVAULT
http://vvault.jp/

The installable OS is Windows XP / Vista / 7, and 64 bit version is OK for Vista and 7.

First of alldownload pageAccess the 32 bit version or 64 bit version. Since this time install it to the 64 bit version of Windows 7, click the right button.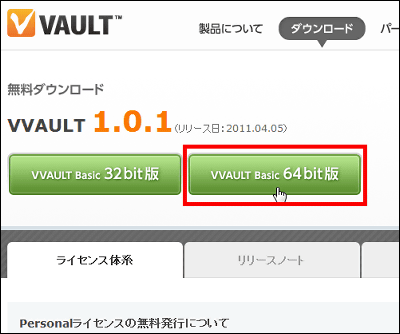 As the download starts automatically, during that time, click "Free user registration here" at the bottom of the page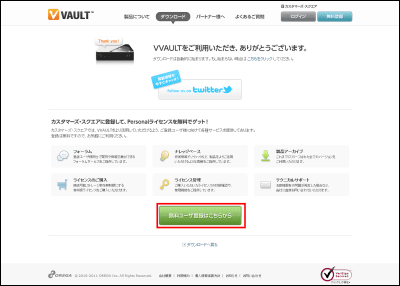 Enter the e-mail address that also serves as the login ID, then enter the password and click "Register with the above contents" when character authentication is done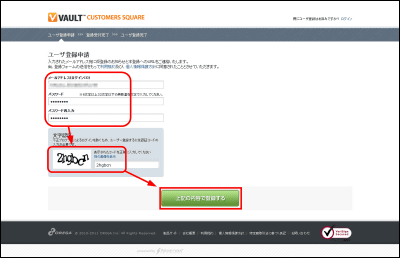 The acceptance completion screen will appear, and the e-mail will be delivered to the registered e-mail address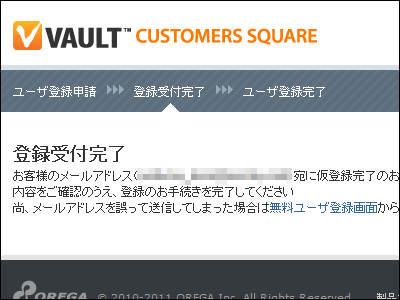 I will access the address in the received e-mail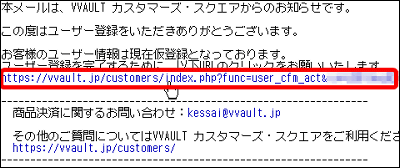 Since user registration completion is displayed, click "Customer's Square"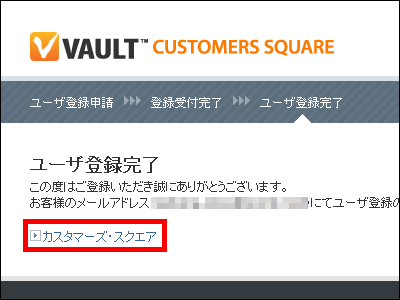 Enter the e-mail address and password you registered earlier and click "Login"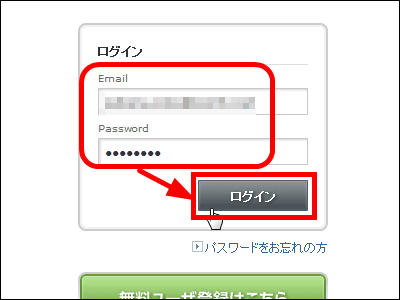 Click "Purchase License"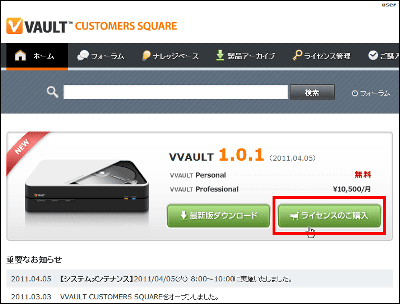 Click "Publish license free"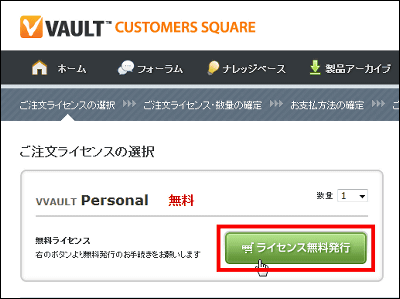 Click "Confirm"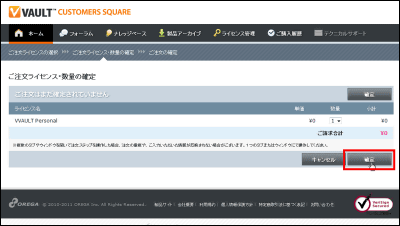 I got a license for free with this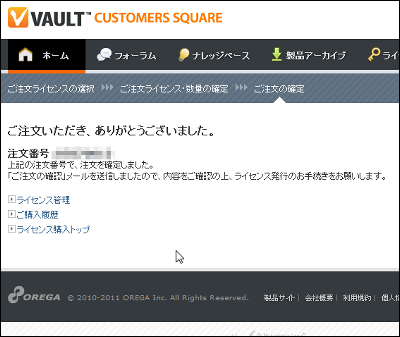 Click on the downloaded installer to start it




Click "Next"



Please check above and then click "Next"



Click "Next"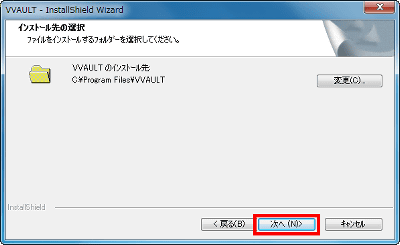 Click "Install"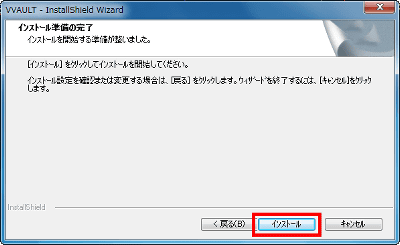 Click "Install"




Click "Next"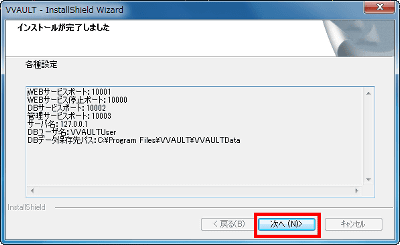 Click "Finish" to restart Windows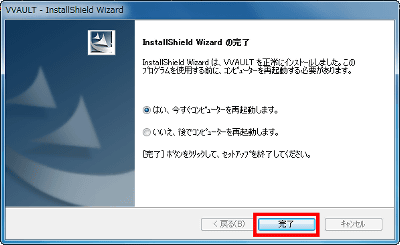 After rebooting, an account "VVAULTUser" is automatically created and displayed on the login screen, but this account is used by the VVAULT application to interact with the database, so let's not log in (this account is It will be deleted when uninstalling).

Select "VVAULT" from the start menu and click "Administration"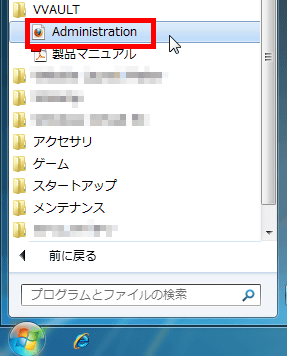 The browser will start.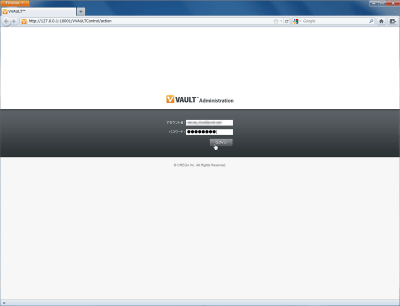 そのWindowsで管理者権限を持っているアカウント名とパスワードを入力し、「ログイン」をクリック。パスワードが設定されていない場合は空欄で大丈夫です。なお、「http://【インストールマシン名もしくはIPアドレス】:10001/VVAULTControl/」というアドレスを使えば、別マシンからもログイン可能です。



Then it will be like this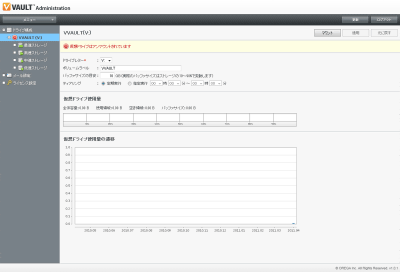 Click "license setting"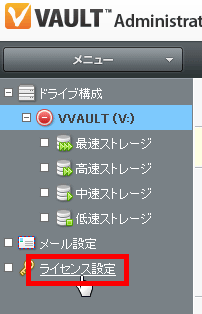 Click "Register license"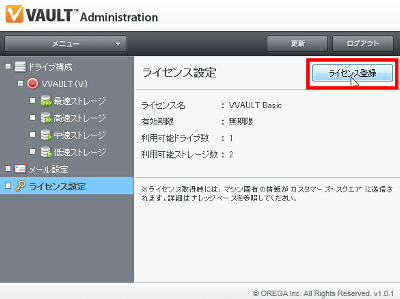 Select "Automatic registration" and click "Next"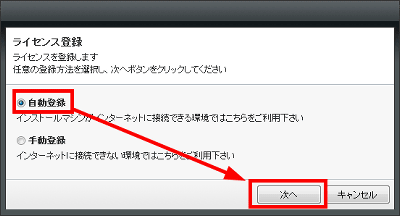 Enter "Login ID" (email address) and "Password" that you registered first, then click "Login"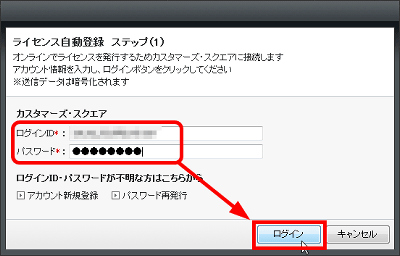 Click "Register"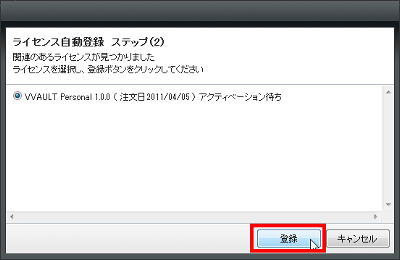 Click "OK"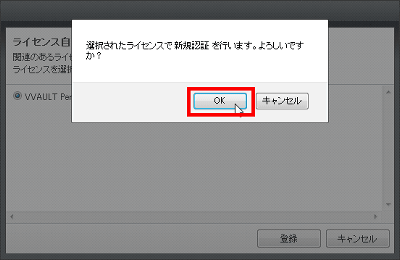 Click "Close"




This will increase the number of connectable stories from 2 storage to 99 storage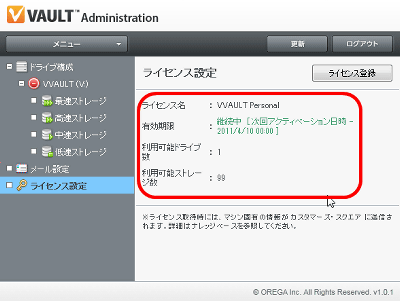 Next, click "Add Storage" from "Menu"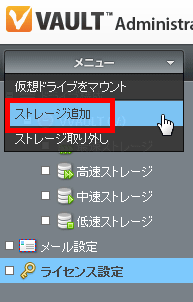 Choose one of "fastest storage", "fastest storage", "high-speed storage", "medium-speed storage", "low-speed storage", decide the "storage name" and add the external HDD or USB memory Please fill in the full path such as 'Please write' various information in "comment" and click "decision". Since the lower part from "managed path" is used for actual file saving, even if you select storage or NAS that already contains other files, you can create a folder with an appropriate name and designate there If you do, you can use only the free space, so there is no problem.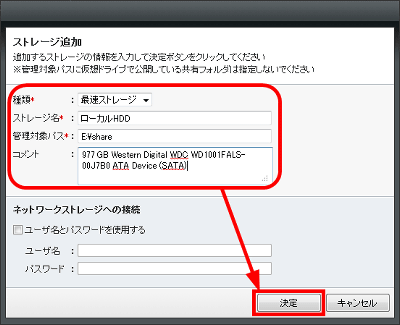 In addition, it is a standard to choose the type of storage as follows.

· Fastest storage: On memory disk, built-in SSD, etc.
· High-speed storage: internal hard disk etc.
· Medium speed storage: External USB hard disk etc.
· Slow storage: NAS and others

"When at least two types of storage settings are available, the efficiency gets better." Therefore, the one with the highest access speed among the storages on hand is referred to as "fastest", and "high speed", "medium speed" It will be nice if you classify it as "slow".

By the way, tearing based on access speed (rearrangement by hierarchical processing) is realized by moving to the optimum storage according to the frequency of use of the file, high-use files to high-speed storage, files that are used infrequently Will automatically move to low-speed storage. The used storage capacity of the configuration storage is automatically set so that it is leveled as a whole, and the frequency of use of the file is automatically calculated from the access log of the past 10 times. If importing or removing processing is executed during tearing, the tearing process will be interrupted and restarted after the capture or removal process is completed.

When adding storage, it looks like this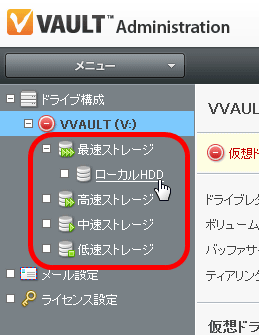 Next time we will add NAS. Select "low speed storage", enter "managed path" and click "OK" OK. Note that it is out to specify the network storage to which the drive letter is assigned in the "managed path" column when adding storage, and when adding network storage, always be sure to add UNC paths like "\\ FILESERVER" It must be specified with.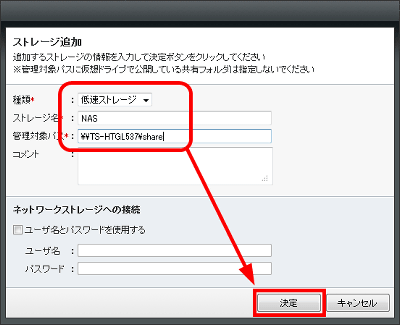 Under the "managed path" added as storage, a folder of the sequential number is automatically created with the feeling of "VV000" in this way, and this becomes "managed folder". Be careful not to erase this "VV (sequential number)" folder, since files and so on will be managed under this managed folder under the same folder hierarchy as on the virtual drive.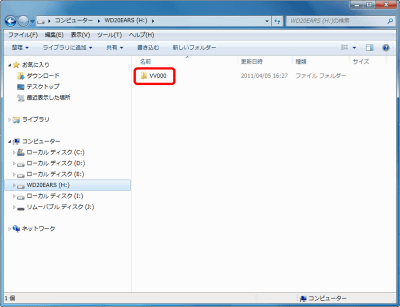 As you can see from the image below, I tried to make one huge virtual drive by putting all the internal hard disk, 1 USB memory, 2 external USB hard disk and 1 NAS. If you click "Mount" as it is, it becomes available as "V drive".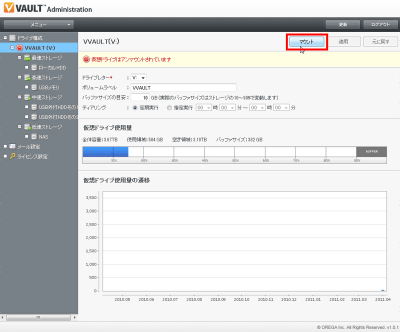 It is like this when it is in the mounted state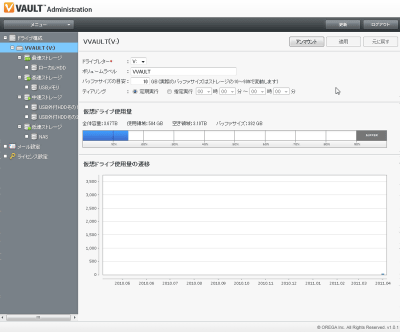 From the Explorer it looks like this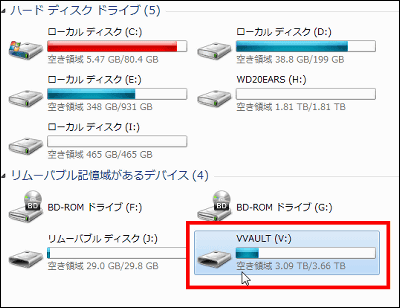 A huge drive with a total capacity of 3.66 TB was completed. great. After that it is OK if you share this with the users in the LAN.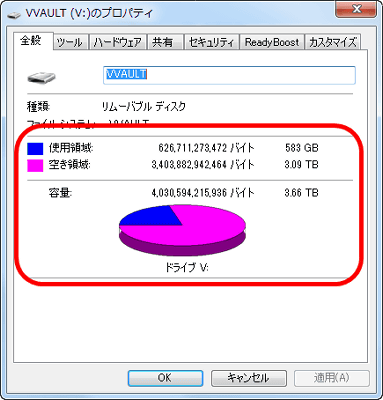 As you can see, the contents are empty because we are only joining together the free space of each drive that already contains something here and there.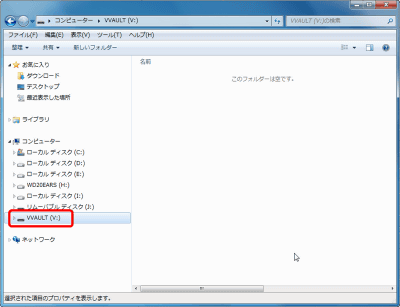 Nevertheless, there are times when you want to reflect the files in the storage to the contents of the virtual drive already.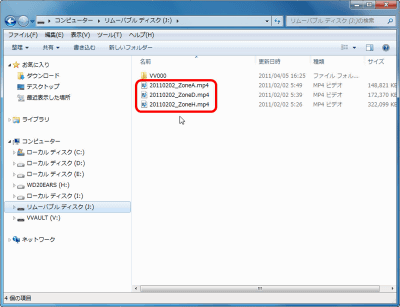 In this time I decided to capture the file in the USB memory. Click "Capture".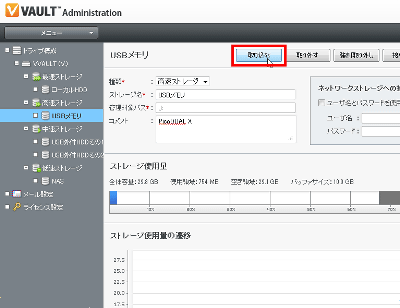 Then a folder of "storage name" is created in the virtual drive, so click "OK"



Looking at the V drive, in this way a folder with the storage name "USB memory" is automatically created.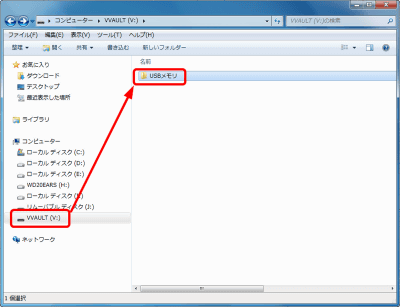 There is a file properly in the "USB memory" folder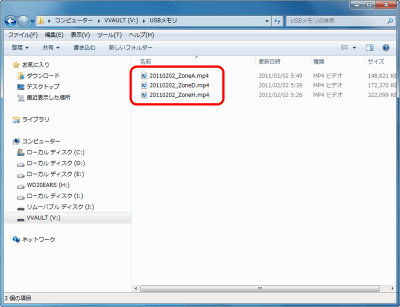 In addition, in order to make maintenance as easy as possible, if setting that can send e-mail from this "e-mail setting" is done, "When the used capacity of the storage exceeds 80% of the total capacity, or the state is eliminated "" When the connection to the storage can not be made, or the state has been resolved "" When storage acquisition and removal processing is completed "" When sending a mail test ", the specified mail Since notification comes to the address, management becomes vaccine.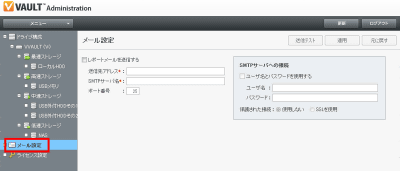 To remove the storage from the virtual drive, just click "Remove" and click "OK". Then the contents will be moved to the storage faster than the storage and it will be removable.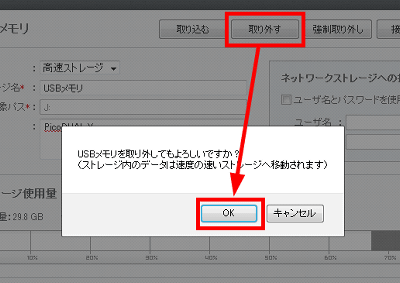 As a comment actually used, you can freely increase the free space without stopping the system, and once you set it up, basically you can leave it afterwards easy OK is quite convenient. It is possible to rebuild it as a huge virtual drive by sticking gossip and the external storage to an unused notebook PC or desktop PC and integrating old NAS with less capacity which was not used in the LAN from one end The point is also nice. It is most suitable for "you want a huge drive that simply has free space attached, not like a RAID."

after,"FAQAndOfficial Twitter of VVAULTQ & A written above will also be helpful.


Q. Configuration of VVAULT What happens if storage crashes?
A. Even when the configuration storage is corrupted, all files can be listed from the virtual drive, and files located in the storage of normal operation can still be accessed.

Q. If the system on which VVAULT is installed crashes, what about the files in the virtual drive?
A. If configuration storage is successful, files are managed in the folder hierarchy similar to that via virtual drives in managed folders of each configuration storage, so it is possible to retrieve files.

For Windows Server 2008 R2 / Windows Server 2008 / Windows Server 2003 R2 / Windows Storage Server 2008 R2 the same can be done by using "VVAULT Personal" which can also be used for free, but the maximum number of connections is 2 , And "VVAULT Professional" with unlimited number of units is ¥ 15,000 per month.