Free file "FileMenu Tools" which adds functions such as full path acquisition / batch rename / copy and move to designated folder by right click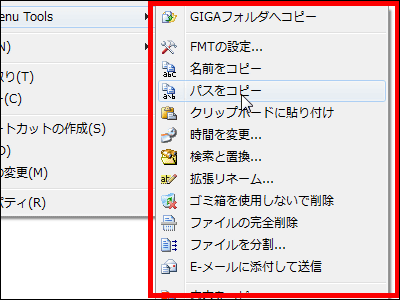 This free software which can add the function which I think is good if it is in the right click menu when selecting a file or folder with the favorite combination is "FileMenu Tools"is. It operates on 32 bit & 64 bit version of Windows 7 / Vista / XP / 2000, and Japanese is also possible.

In addition, it is also possible to delete extra right click menu displayed by installing various software, copy / move to a preset folder in one shot, select only a specific file type at once, delete " Send "menu, delete without going through the Recycle Bin, delete shredder that can not be restored with restore software, change folder icon, full path · UNC format pass · copy by internet type path, copy of multiple file name, Synchronize folders, etc. You can add as many functions as you like.

Downloading and installing, actual usage etc. from the following.
FileMenu Tools
http://www.lopesoft.com/en/fmtools/info.html

◆ Download & Installation

This time I tried installing it to the 64 bit version of Windows 7.

Above sitedownload pageMove to and click to download the installer.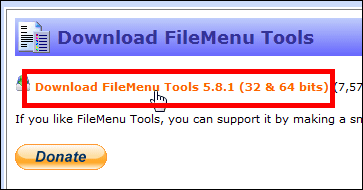 Click the installer to launch



Click "Aceptar"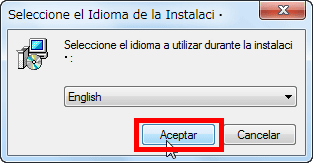 Click "Next"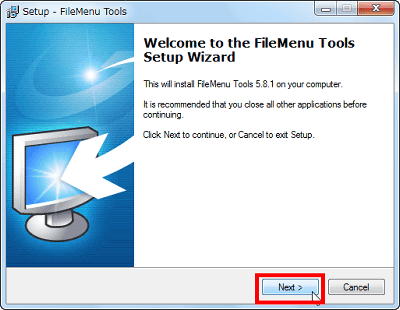 Check the upper one and click "Next"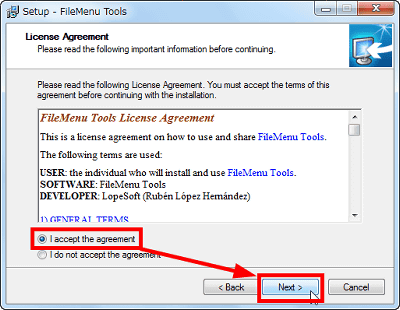 Click "Next"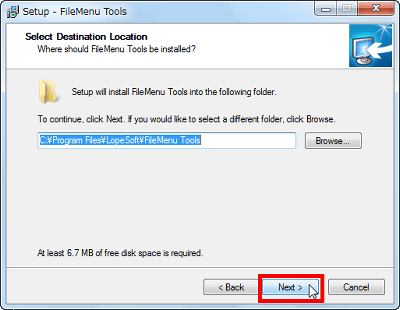 Click "Next"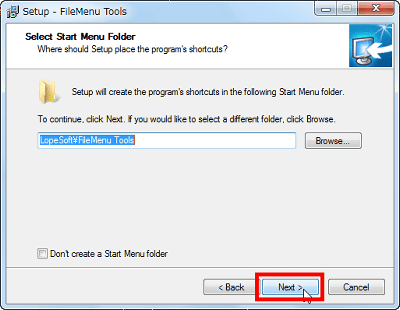 Click "Next"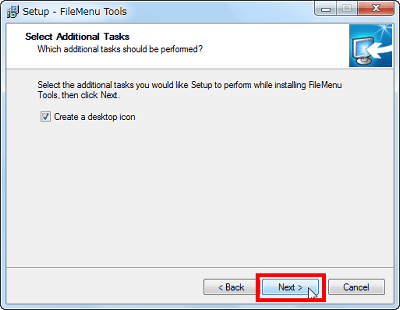 Click "Install"



Click "Finish"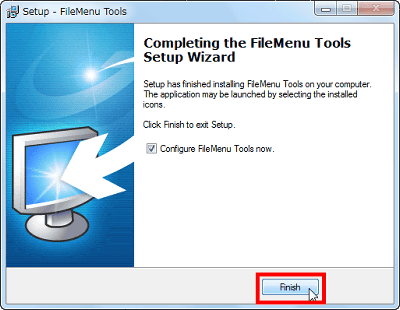 ◆ To be Japanese

Since there should be a shortcut icon named "Configure FileMenu Tools" on the desktop, right click and click "Open file location"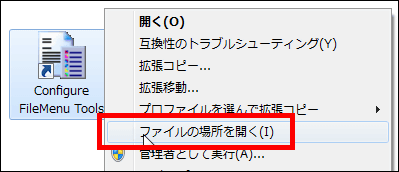 Open the "lang" folder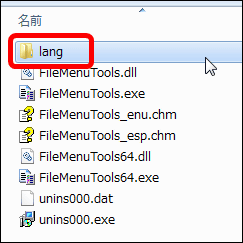 Next, a file for Japaneseization is likewisedownload pageClick on 'Japanese (Japan)' in 'Download' the ZIP file,ExplzhUnzip it with a decompression software such as.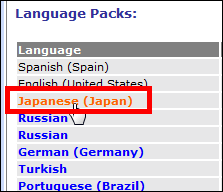 Move two files "japanese_dll.lng" and "japanese_exe.lng" in the unzipped folder.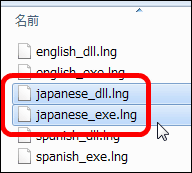 Click "Configure FileMenu Tools" on the desktop to launch it, select "Language" from "Options" and select "Japanese (Japan - Japanese)" and it is completed




In this way the setting screen etc will be translated into Japanese. The right click menu also becomes Japanese as well, but somehow Japanese is made on the setting screen, but if it is not Japaneseized when displaying the right click menu, it is reflected when Windows is restarted It is being done.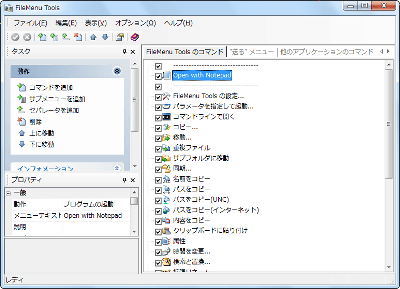 About functions that can be added

In the initial state immediately after installation, all of them are checked and activated, so all the functions that can be added will be this




If you choose a function name, a brief explanation of what kind of function is in "Information" will be displayed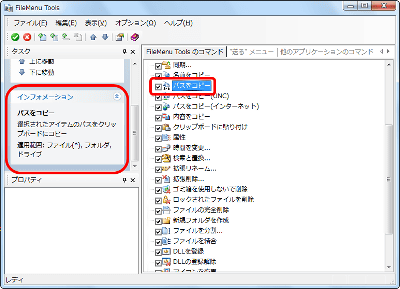 Unnecessary functions can be deleted by unchecking it and hiding it, or by clicking "Delete" in the case of the command you added yourself later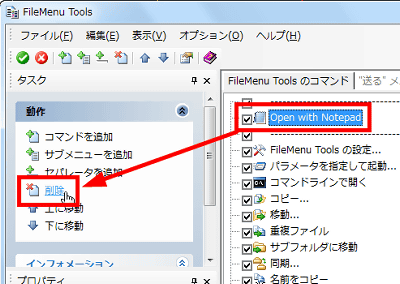 To add a command to copy a selected file to a folder specified in advance, select the character string above the place you want to add and click "Add command"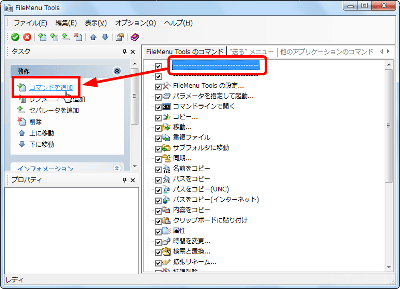 Next, choose one of "Start program", "Copy to folder", "Move to folder", "Delete specified file". Select "Copy to folder" this time.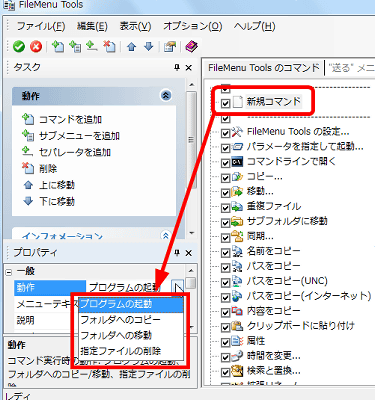 In the "menu text", decide what kind of name will be displayed when right clicking is done and decide.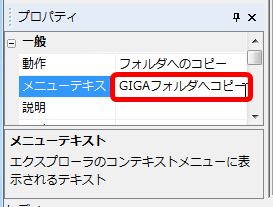 Click the button next to "Target folder" to select the folder to copy to



Click "Browse folder" and select a folder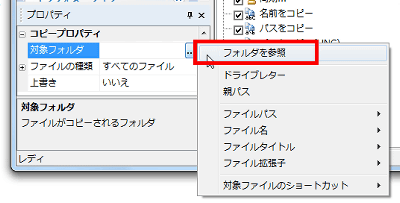 Finally click "Apply Changes" button to complete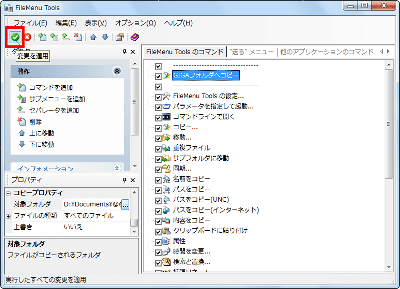 ◆ Organize the "Send" menu and organize the right-click menu added by other software

"By selecting the" Send "menu tab, you can organize the items in" Send "in the right click menu in this way. If you uncheck it will be hidden.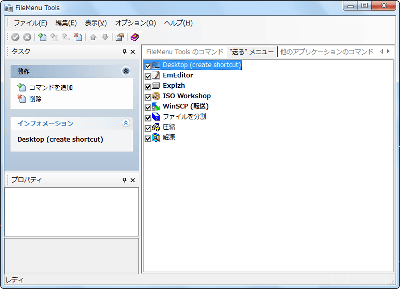 From "Commands of other applications" tab, you can organize various items displayed in the right click menu under various circumstances. It is useful for cases where it has been added unnoticed but why the software can not turn on / off the right-click menu.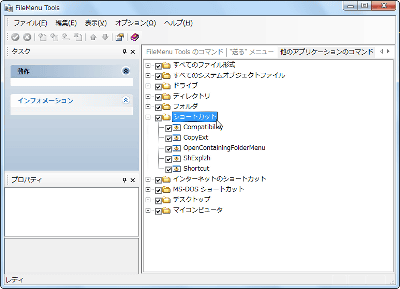 ◆ Display "FileMenu Tools" as it is without submenus

In the initial state immediately after installation, a sub menu called "FileMenu Tools" is added in the right click menu, and it feels like that each function is included in it.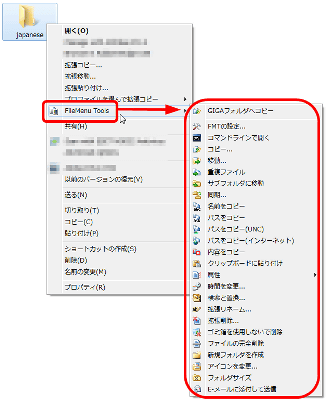 If you want to display this function directly under the right-click menu, instead of making this a sub menu every time, uncheck "Show all commands in sub menu" from "option".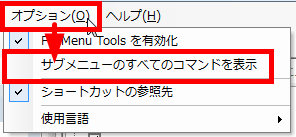 Then it does not make it submenus, and it will line up like this in this way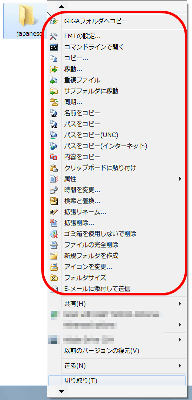 ◆ "Extension rename" is quite powerful

Renaming function is particularly powerful among various functions. If you select the file whose file name you want to change, it will be listed in this way, so check "Change name"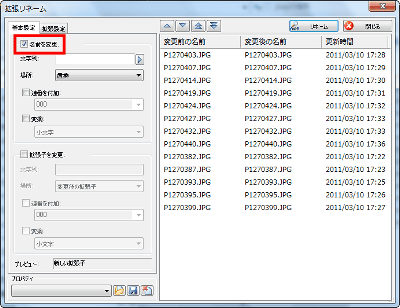 "String" is the changed name, for example, if you enter "a", all the "changed names" will be the same, so an error occurs and the file name list turns red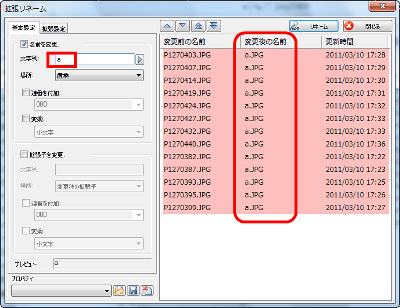 By clicking the button at the right end, you can use the date and time of the file you want to rename in this way as the file name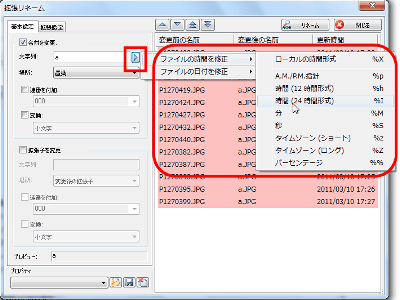 This is when "hour" "minute" "second" is added. Rename without duplication.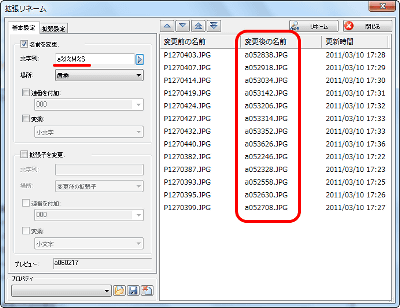 In addition, it is easy to rename by serial number, check "add serial number" and choose what kind of pattern to be OK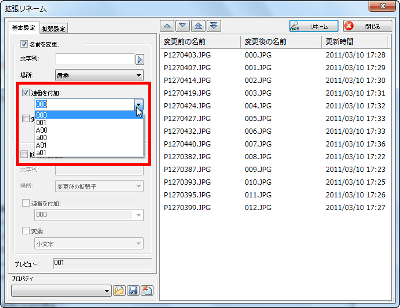 Even if you want to make "something string + sequence number", it is easy, just enter "000" if you enter "3 digits starting with 0" after entering a character string. If "3 digits starting with 1", it will be "001".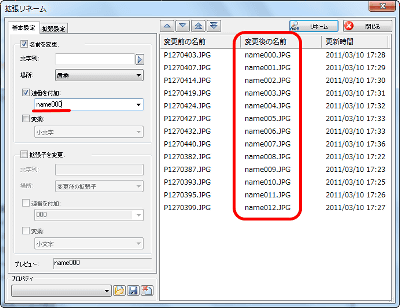 If you check "Convert", you can make the file name part all lowercase, make it all capital letters, capital letters only for the first letter, and lowercase letters behind there from behind.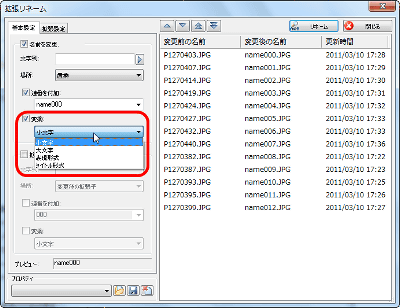 Although it was only the file name part now, the extension part can be changed in the same way. This is a case of unifying it to lowercase letters as ".jpg" because the extension was ".JPG" and it was capitalized.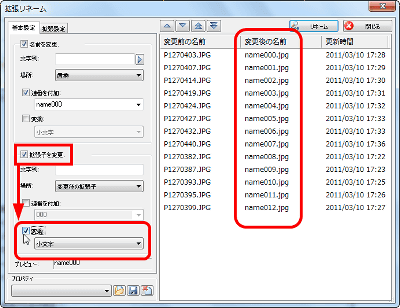 It is troublesome to set rename rules decided this way every time, so click "Save settings to profile" and save it. The setting after the next time becomes super easy.




Just set the setting file name and click "OK"




When you finish setting, click "Rename", the file name will be changed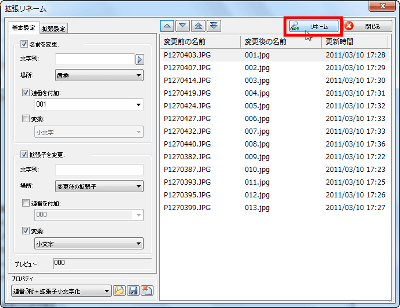 A more complicated rename is possible from the "extension setting" tab. For example, in the case of "insert", it is possible to change the name of what character string to insert the specified character string.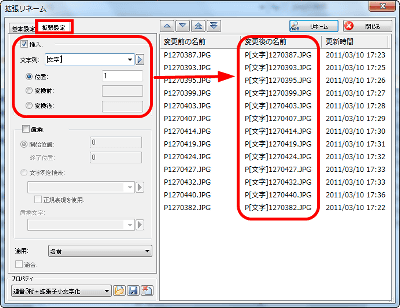 In the case of "substitution", you can replace the specified character string with another character string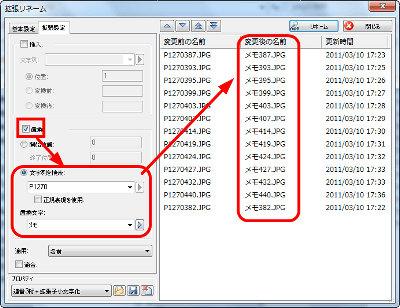 ◆ Explanation of other functions

Such "dialog box" such as "Copy", "Move", etc. appears, select the folder and click "OK" to complete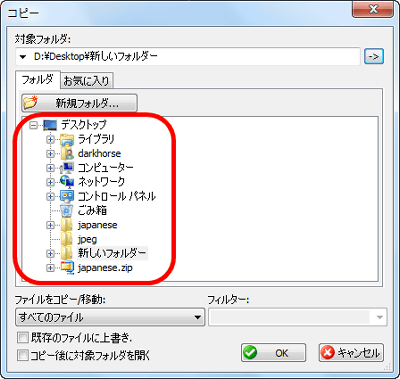 Furthermore, it is possible to register frequently used folders from the "Favorites" tab many times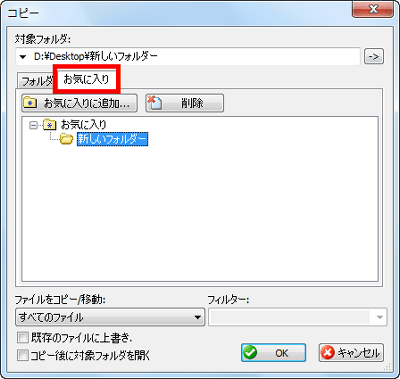 Also, it is possible to copy only certain types of files by applying filters




In "Synchronous" it looks something like this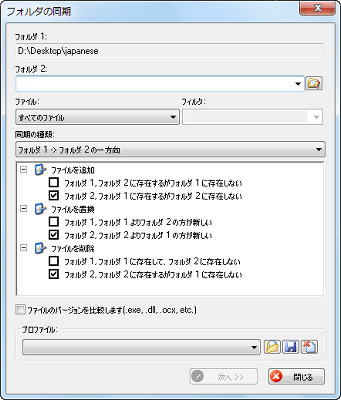 In case of "change time", select the thing you want to change from creation date / time / update date / last access date / time and click "current" to become the current date and time. Of course it is also possible to manually and finely change from there.



By clicking the "copy setting" button, for example, you can copy the date and time of creation date and time into "update date and time" "last access date and time" and set it.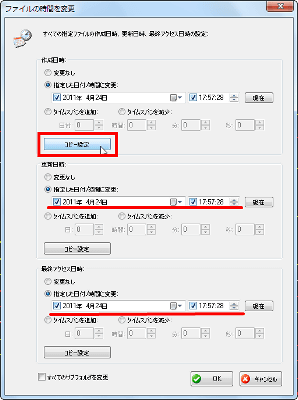 "Search and replace" means that character strings in a text file in a specified folder can be replaced at once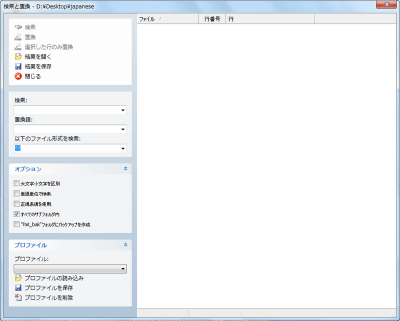 If you select "Delete without using the trash can", you can delete it immediately without entering the trash can. You can skip the task of "Delete → Empty the Recycle Bin".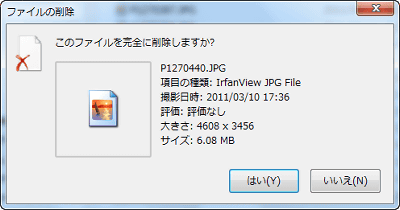 In the case of "complete file deletion", unlike the previous one, it will become impossible to restore even with various file restoration software.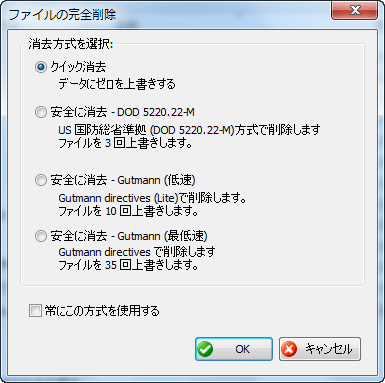 "Split files" can be split with the specified file size, and the split files can be restored by "join files".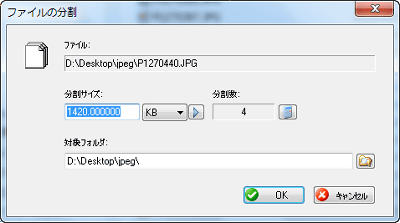 In addition to this, "Launch by specifying parameter" "Open on command line" "Duplicate file" "Move to subfolder" "Copy name" "Copy path" "Copy path (UNC)" "Copy path (Internet ) "Paste on clipboard" "Extended delete" "Create new folder" "Register DLL" "Delete registration of DLL" "Change icon" "Folder size" "Send as attachment to e-mail" "Select "" Copy contents "," Attributes "and other functions are available.