Free software "Windows Explorer filename extension column" to add extensions column to Explorer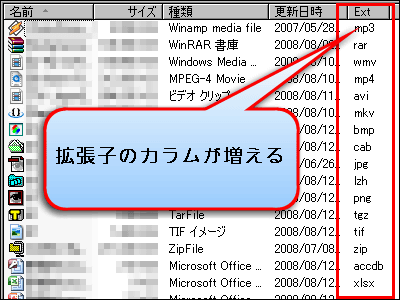 Ideal for those who think that "You should be able to rearrange them in the order of this extension" during file arrangement etc. This free software "Windows Explorer filename extension column". Just installing will add a new extension column to the Explorer. It is installable on Windows XP / 2000/2003, and there are also 64-bit compatible versions.

Installation and usage are as follows.
XRayz Software
http://www.xrayz.co.uk/extension-column/

Download and unzip the ZIP file from the above site, right click on "CPExt.inf" in it, click "Install", restart Windows and installation is completed.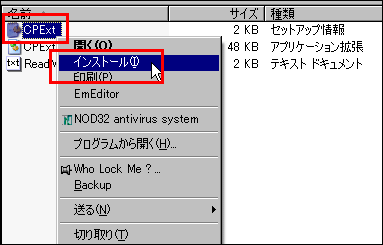 After rebooting, right click on the column and click "Other"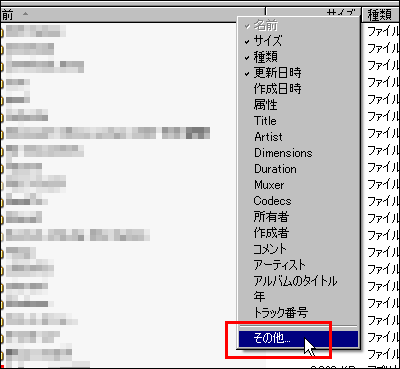 Select "Ext" at the bottom and click "OK"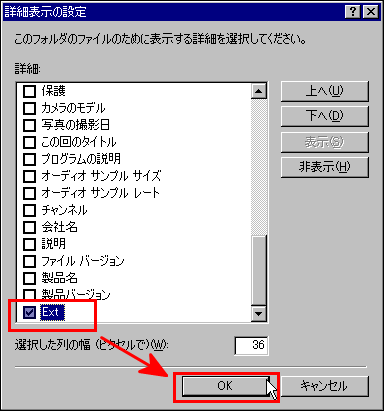 Then you will see it at the far right in this way




To display on all folders Click "Folder Options" from "Tools"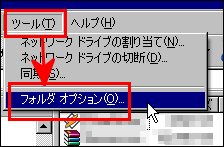 Click the "Display" tab, click "Apply to all folders", and click "OK" at the end. An extension column has been added to all the folders.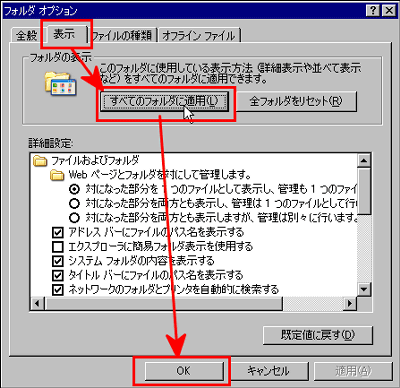 You can also drag and drop this column to the desired position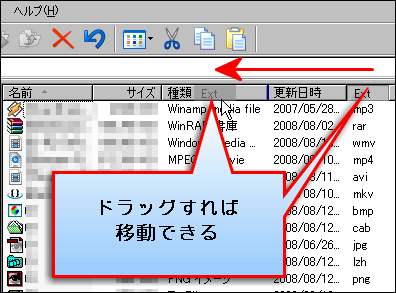 By clicking on the column name part, you can sort by extension name in ascending / descending order. It is quite convenient.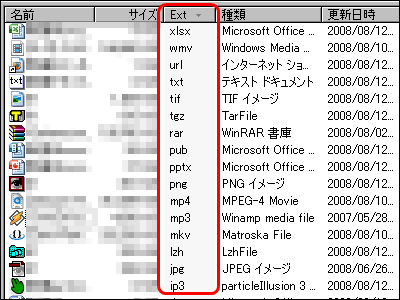 If you actually tried using it but you do not like it, you can delete it at any time from "Add / Remove Programs" at any time.