"SoftPerfect File Recovery" free software to restore deleted files from the trash can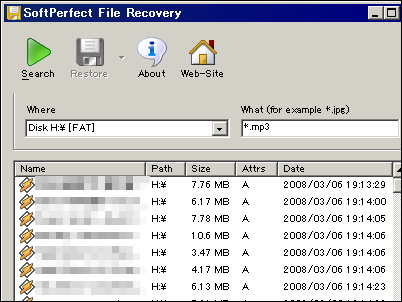 It is free software which restores the file which deleted important files accidentally from the hard disk, USB memory, SD card, etc. and gone from the trash can and can not be returned again.

It can operate with 32 bit version and 64 bit version of Windows 95/98 / ME / NT / 2000 / XP / 2003 / Vista. Supported formats are FAT12 / FAT16 / FAT32 / NTFS / NTFS5 and can be restored even if NTFS compression or encryption is applied.

Download and use from below.
Restore accidentally deleted files from FAT and NTFS volumes

You can download from the bottom of the page below.

Download Center

Click "Download"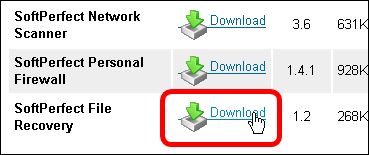 Download the file from this link at the bottom of the page you clicked on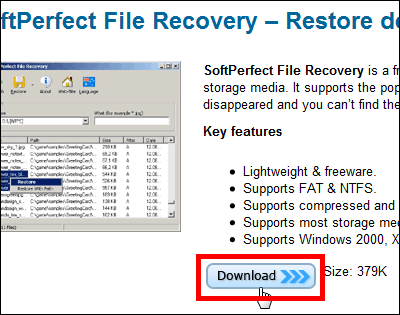 Once downloaded, this is the executable file as it is, so it will start up




This is the main screen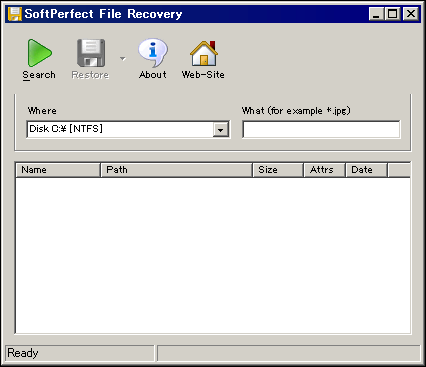 First, select the hard disk containing the file you want to restore, USB flash drive etc.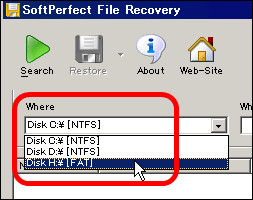 Enter the extension of the file you want to restore. Since it was an MP3 file this time, I input "*. Mp 3".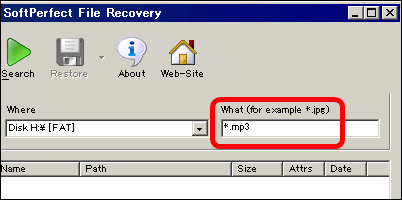 Click "Search" button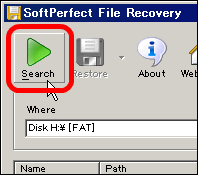 The restorable files are displayed in the list list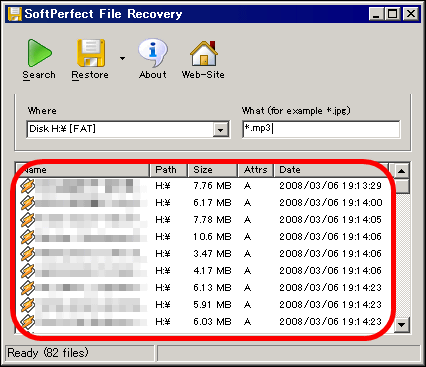 After selecting the file you want to restore, click the arrow mark to the right of the "Restore" button and select "Restore"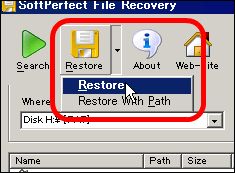 Select the folder where you want to save the restored file and click "OK"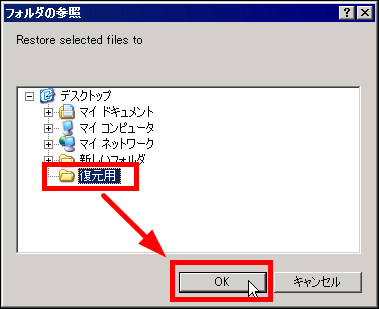 Finally, this kind of dialog box appears. Click "OK" to complete the restoration