"Eusing Clock" free software displaying an impressive circular clock on the desktop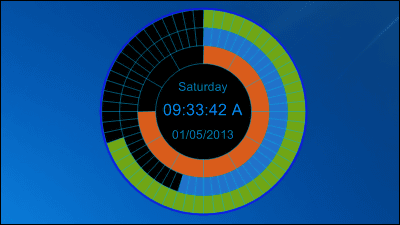 Free software that can add multiple watches, change the size / background color, shut down PC, restart, lock etc with alarm setting is "Eusing Clock"is. It can be started on Windows XP, 2003, Vista, 7 and 8.

Eusing Clock
http://www.eusing.com/free_desktop_clock/alarm_clock.htm

Click the download destination ("Download Site 1" here) on the above site.




Since the downloaded EXE file is the program body, when you execute it ......




The clock is displayed on the desktop.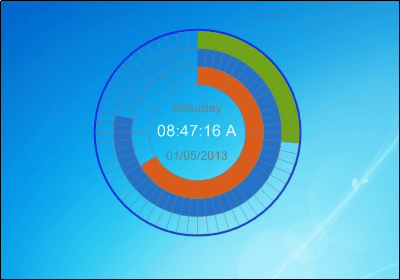 When you move the mouse cursor to the clock, an icon is displayed in the upper right corner, you can select delete, option, move.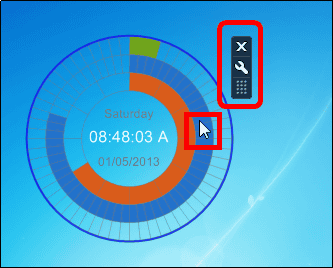 To delete it, click on the top.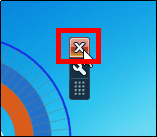 To move the clock, drag and drop at the bottom.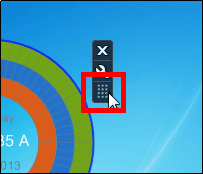 To customize the watch, click in the middle.




The setting screen will be displayed. On the "General" tab, top fixed, automatic start, 12/24 hour system display, display time setting etc are possible.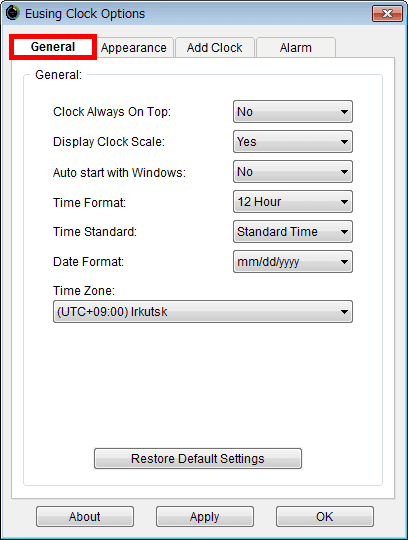 On the "Appearance" tab, customize the size and color of the watch.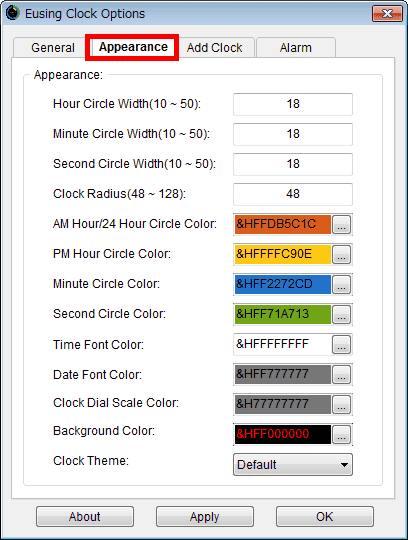 In the "Add Clock" tab, you can add multiple watches.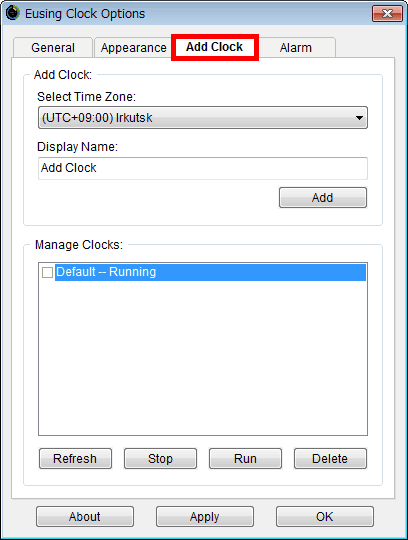 In the "Alarm" tab, you can set restart activation and alarm such as sound.