"Desktop-Reminder" free software that you can easily set reminders to sound by sounding at the specified date and time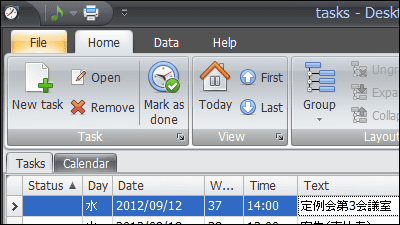 Simple to narrow down items to be set and easily setreminderOf free software is "Desktop-Reminder"is. It is also possible to set a regular schedule every week, every month, every year. It is possible to start with Windows XP · Vista · 7.

Downloading, installing, operating methods are as follows

Download Desktop-Reminder - a freeware task planner for Windows
http://www.desktop-reminder.com/en/download/index.html

Click "DesktopReminderSetup.exe" on the above site.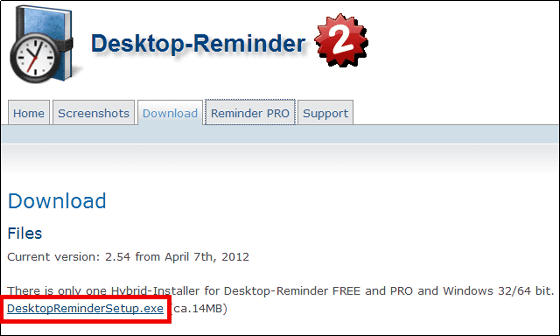 Run the downloaded installer




Click "OK"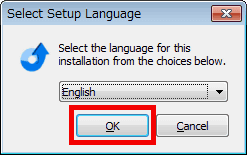 Click "Next"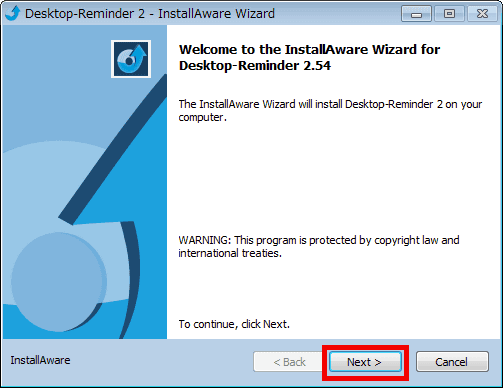 Please check above and click "Next".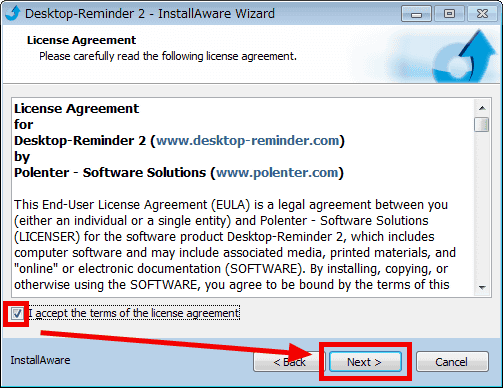 Click "Next"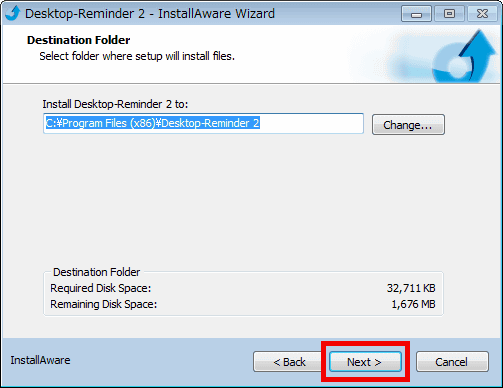 Click "Next"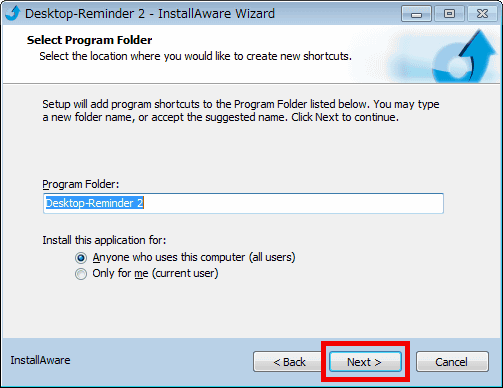 Click "Next"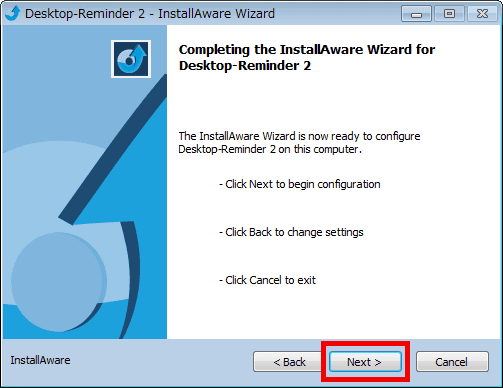 Wait about 5 seconds.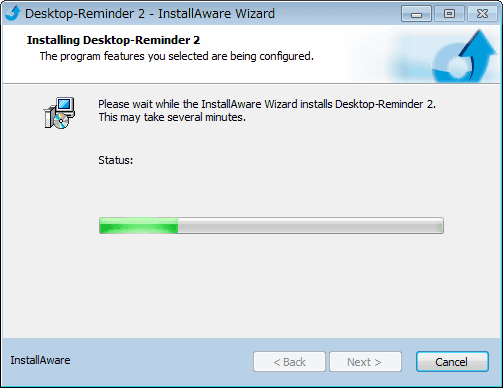 Click "Finish"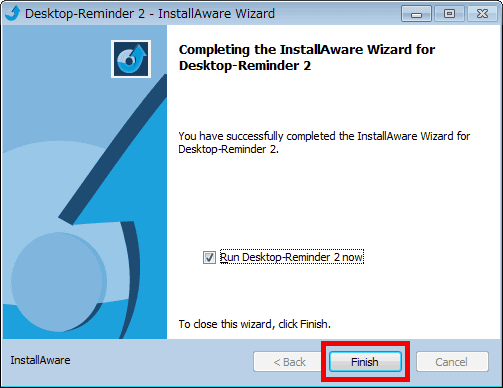 When the installation is completed, the setting screen will be displayed.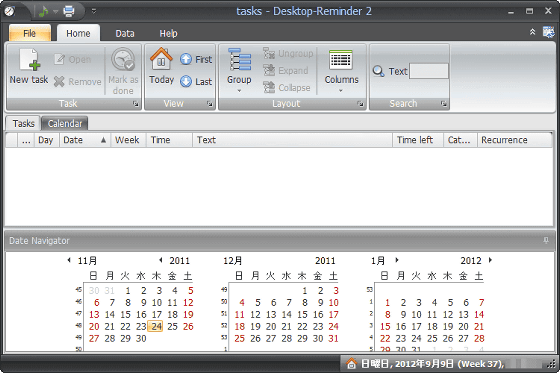 To set the task, click "New task" on the ribbon.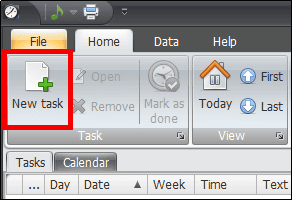 The setting screen of the task is displayed. To use the alarm function, click "Define" on the ribbon first.




Here we set up a meeting at 14:00 on September 12 at 13:45 with an alarm. Enter the details of the task, select the category, set the date of the meeting, decide the time of the meeting and the time to notify by notifying the alarm.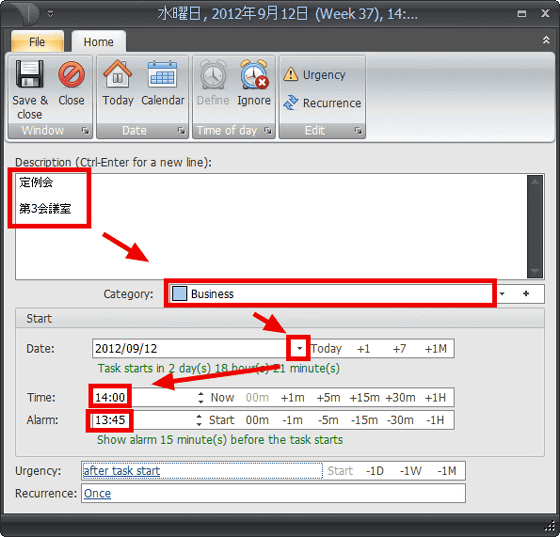 Also, if you want to set up regularly scheduled tasks (weekly Friday tasks here) such as weekly or monthly, click "Once" on the task setting screen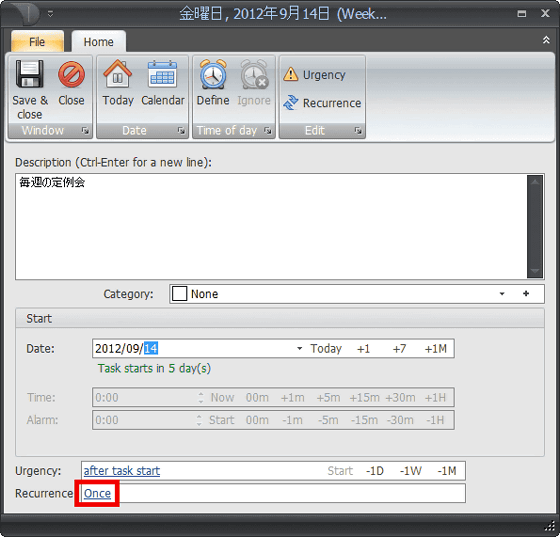 You can set it by checking "Repeat", clicking "Weekly", selecting "1", checking "Friday" and clicking "OK".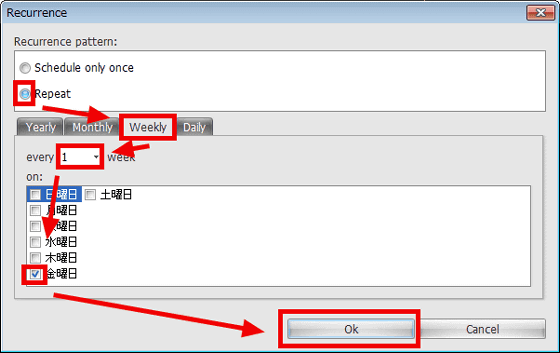 When setting is completed click "Save & amp; close" on the ribbon.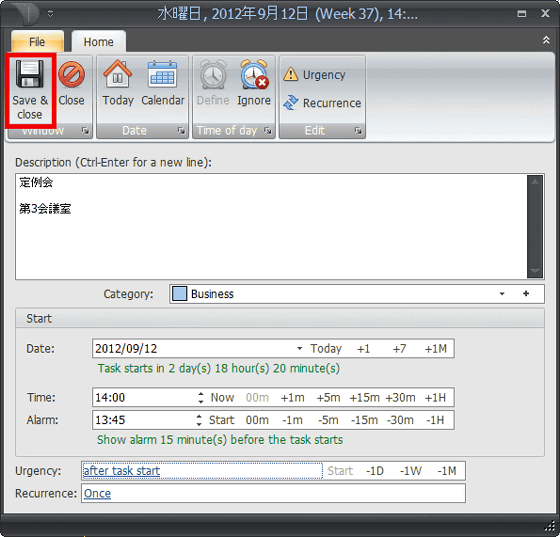 The task has been displayed.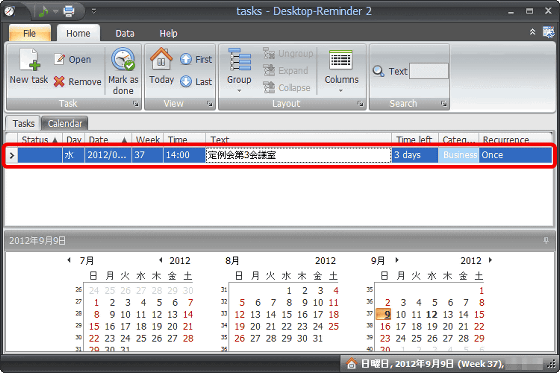 The following screen will be displayed with a warning tone at the time when the alarm is specified, so click "Task is done" to delete this task.



Also, if you use a paid version of $ 19.90 (about 1600 yen), you can change the warning tone, rearrange tasks by categories, etc.