A simple Windows 8 style doing a simple function Free software that can use a list "OrganizeMe Simple Style"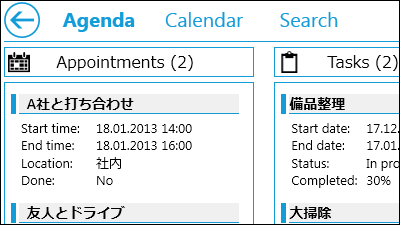 I omit the functions to organize according to priorities and categories, reminders, etc, and make the operation as simple as possible The free software that can use the list is "OrganizeMe Simple Style"is. It can be started on Windows XP, Vista, 7, 8. For downloading, installing, operating method from the following.

OrganizeMe Simple Style
http://www.geekfactory4.com/download/

Click the above site "DOWNLOAD".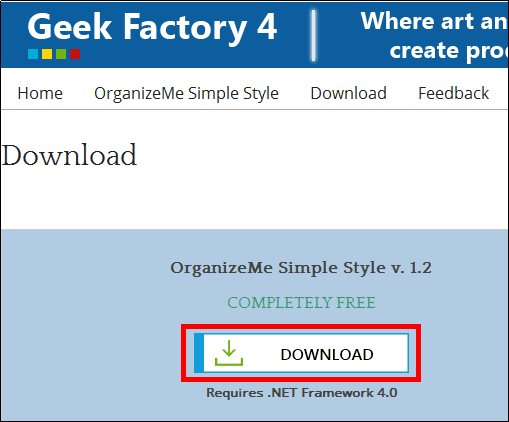 Run the downloaded installer.



Click "Next"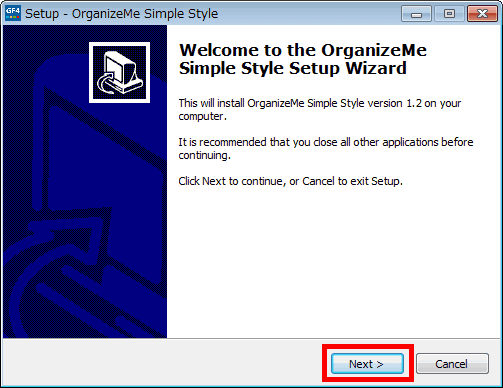 Click "Next"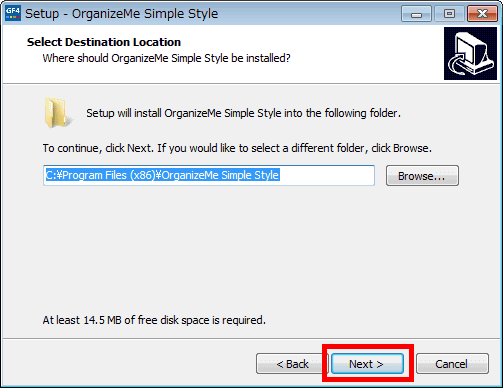 Click "Next"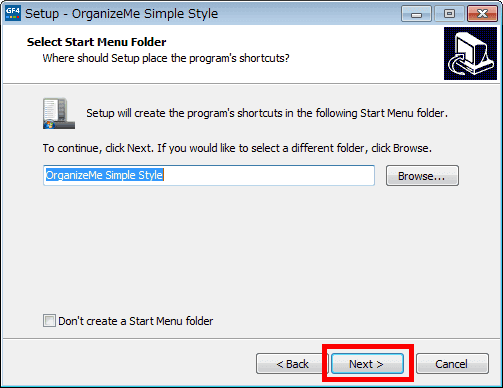 Click "Next"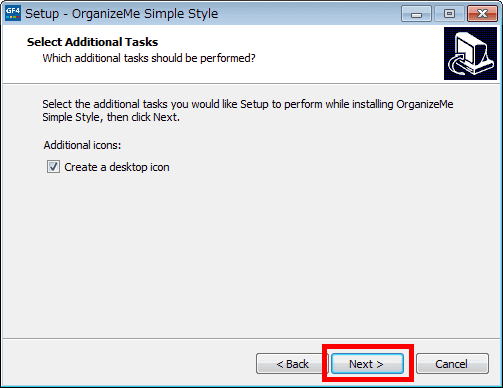 Click "Install"



Click "Finish"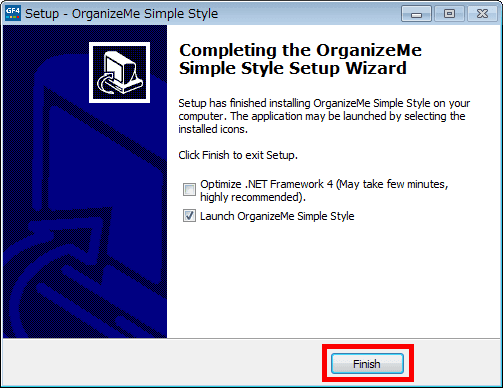 The operation screen is displayed.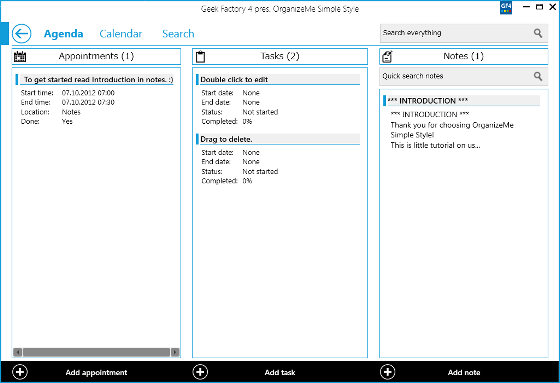 To make a note, click "Add note" in the lower right.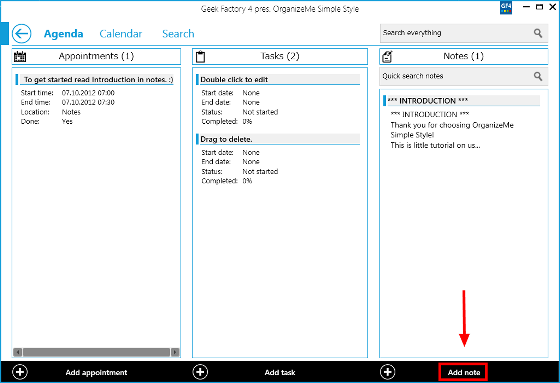 Enter the title and body and click "Save" to save the memo. Since I return to the first screen, click "Back".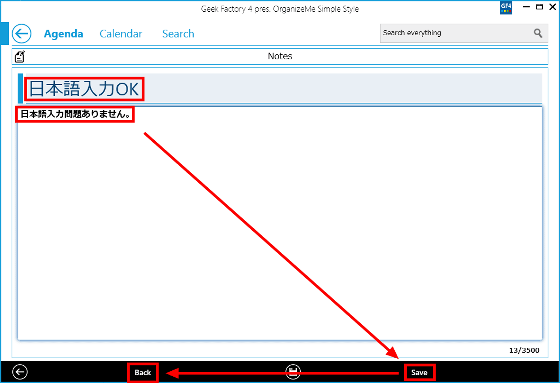 The contents saved in the Notes part is displayed.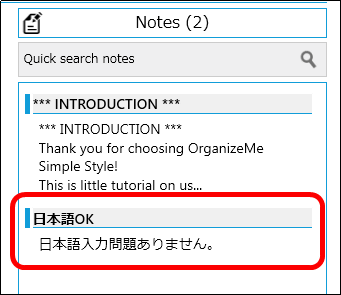 To edit again, double click and OK.




When deleting, if you move the item to be deleted by dragging it, the trash box will be displayed, so drop it there.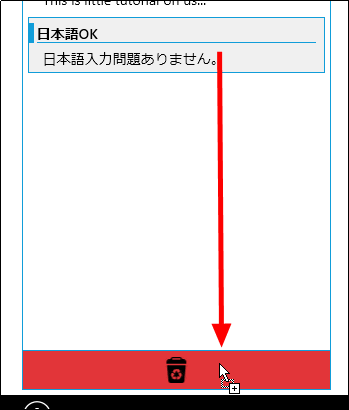 Next, you can delete it by clicking "Delete".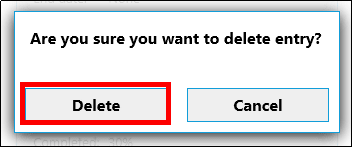 To register an appointment, click "Add appointment" in the lower left.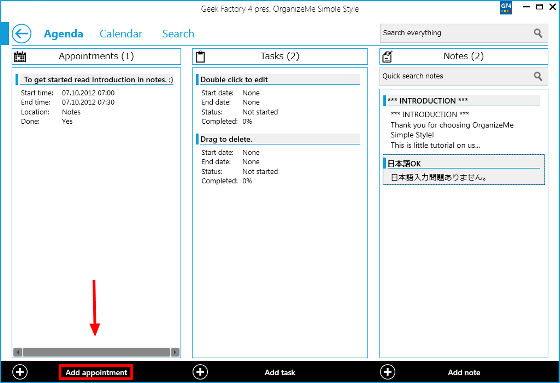 After entering the title, place, meeting time and body, click "Save" to register and register, and click "Back" to return to the previous screen.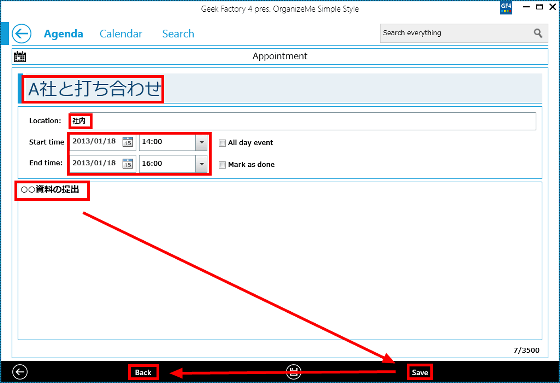 You can register tasks by clicking "Add task" at the bottom center.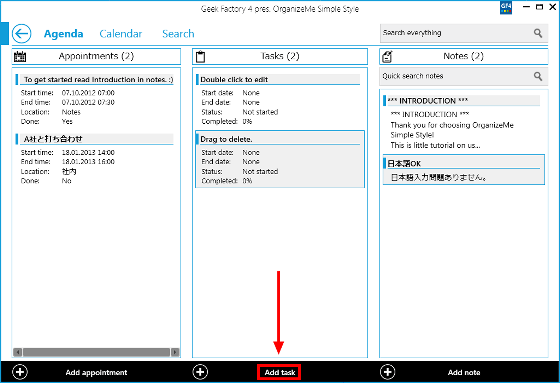 You can check the schedule of the week by clicking "Calendar" at the top.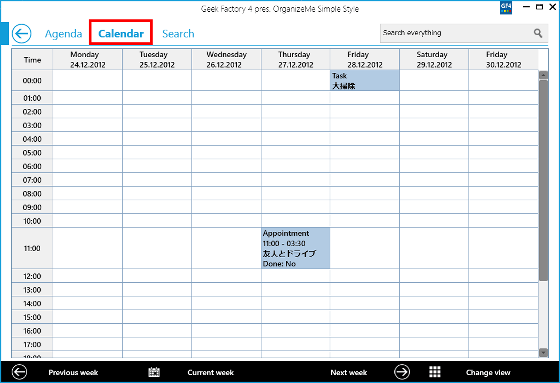 You can also search for events by clicking "Search".