"Paragon Backup & Recovery Free Edition" free software that can not be thought of free as a multi-functional and highly functional backup and restore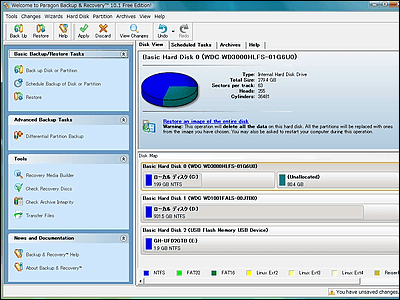 "Paragon Backup & amp; Recovery Free Edition"Is a product version with a history of 15 years"Backup & Recovery 10 SuiteIt is free version software (free for non-commercial use only) which excluded some functions such as restoration to virtual environment from ($ 69.95, about 6300 yen), and Windows 7 / Vista / XP / 2000 64bit), Windows can be started and periodically backed up with full backup of the entire system, differential backup, generation number, as well as scheduling function, and it is possible to back up not only the whole hard disk but also partition It is also possible to back up to various RAID environments.

Furthermore, you can create bootable media with USB memory / CD / DVD, backup to hidden partition, network drive / external HDD (IDE / SATA / eSATA / SCSI / USB / IEEE etc) · CD / DVD / Blu- It also supports partition operation and GUID partition table (GPT), and supports NTFS (v1.2 / v3.0 / v3.1) / FAT16 / FAT32 / Ext2FS / Ext3FS / Ext4FS / Linux Swap / HPFS / Apple HFS + (limited read / write only).

Probably as a free backup software will be in the strongest category Download and install this software from the following.
◆ Download and Installation

Free Backup Software: Paragon Backup & Recovery 10 Free Edition - Overview
http://www.paragon-software.com/home/db-express/

Go to the above page and click "FREE Download" button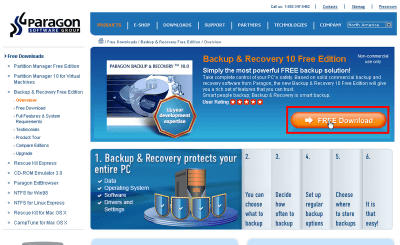 Choose 32-bit or 64-bit version. Since this time we use 32 bit version, click the button on the left side.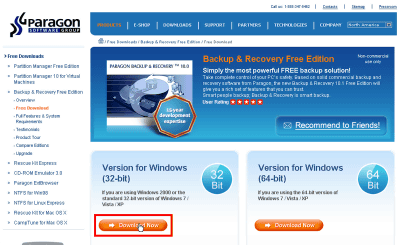 Click "Download Now" and the download will start. There are roughly about 102 MB.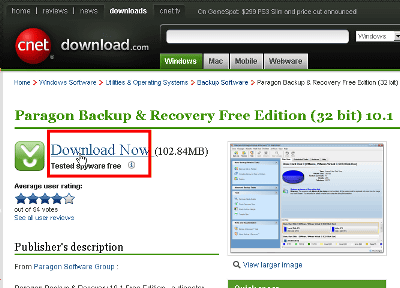 This is the installer. Let's start by clicking on it.




Click "Next"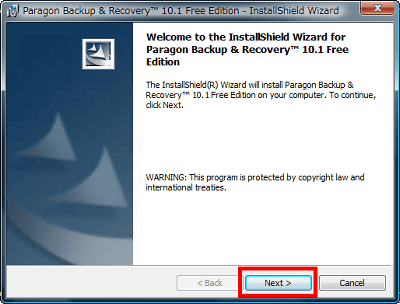 Please check above and click "Next"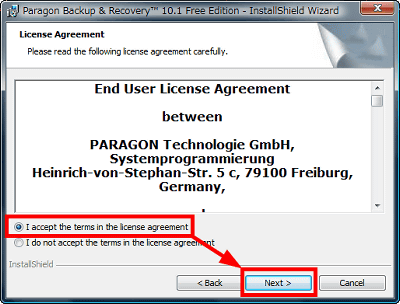 In order to use the free version you need to register the user and get the product key and serial number so click "GetFree Serial"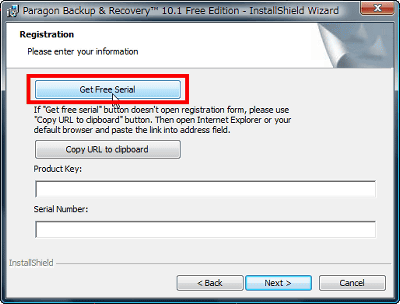 Enter your name and e-mail address, select country and language, click "SUBMIT" button at the end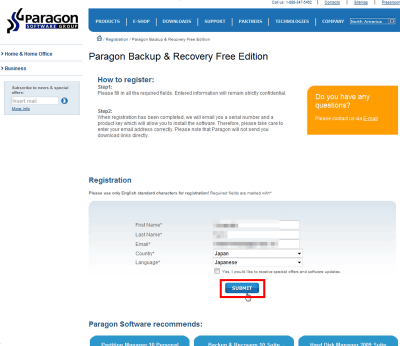 Successful if this message comes out



Such a mail arrives at the e-mail address you entered earlier, you can get the product key and serial number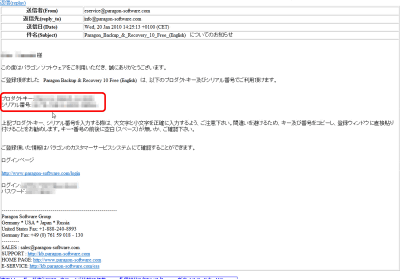 Enter the product key in "Product Key", the serial number in "Serial Number" and click "Next"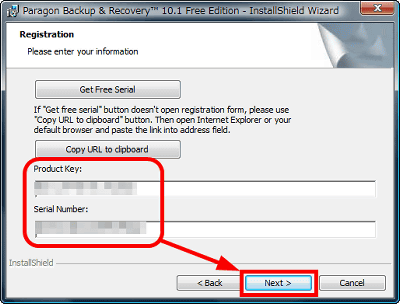 Click "Next"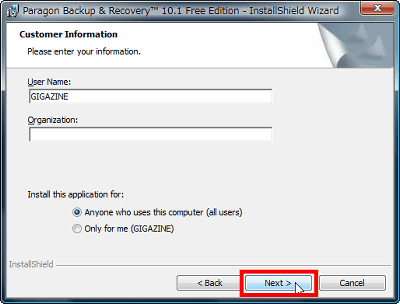 Click "Next"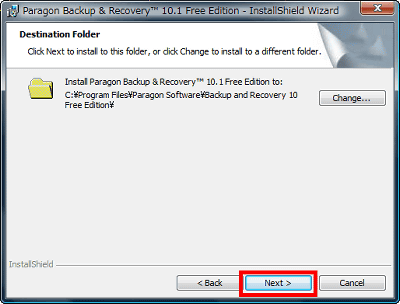 Click "Install"



Wait for a while while installing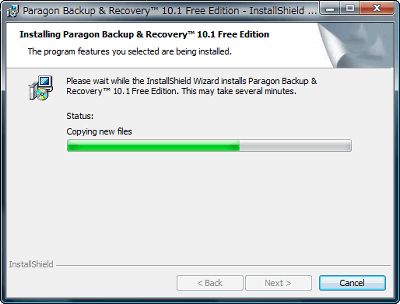 As you are asked to install the driver click "Install"




Click "Finish"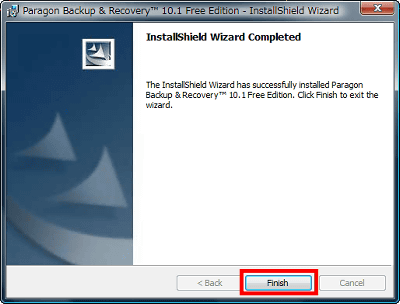 Let's restart by clicking "Yes" because you will be asked if you want to restart Windows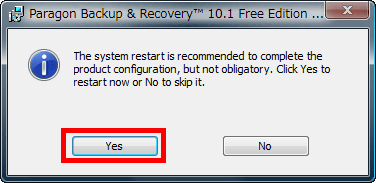 · Continued
Back up C drive while Windows is running with free backup software "Paragon Backup & Recovery Free Edition"