An application "Quick Scan" that reads bar codes and tells you the lowest price on the net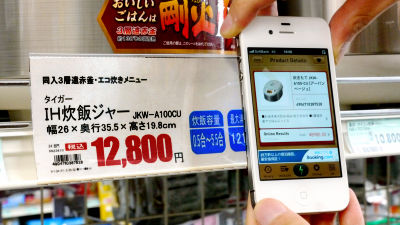 Is it cheaper than buying it online at purchasing goods such as home appliances at stores? Although it is an interesting point, searching on the net each time takes time and effort. An application that tells the lowest price on the net just by reading the barcode at such time is "Quick scan"is.

Quick scan for iPhone, iPod touch, iPad found in iTunes App Store - Barcode scanner / Best shopping guide
https://itunes.apple.com/jp/app/kuikkusukyan-bakodosukyana/id446067710

First, download the application from the App store.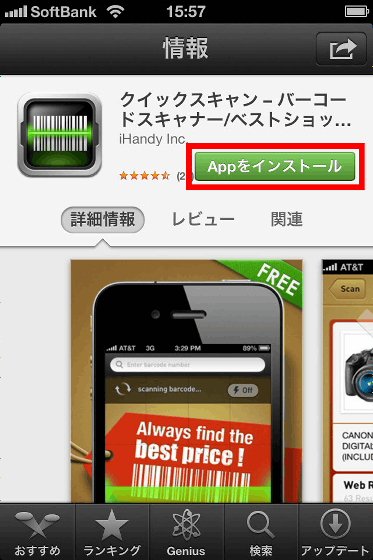 When you open the downloaded application, quick scan pro advertisement comes up, so tap "Skip".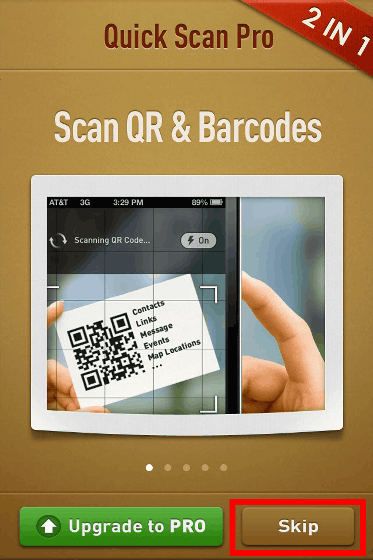 Tap "Scan Barcode" ......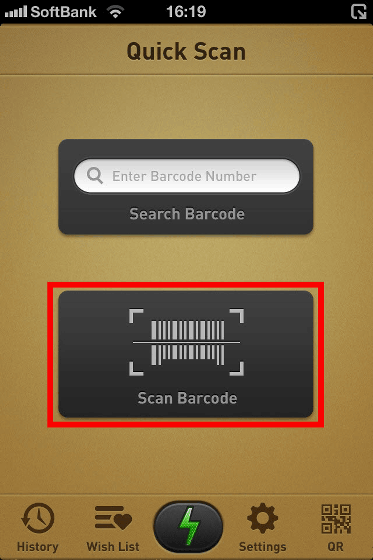 A screen like this will appear. If you bring a barcode to the square line in the center of the screen, it will be read automatically.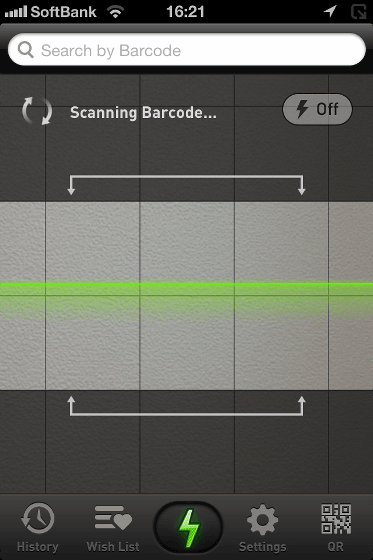 So I actually went to the home center and tried the app.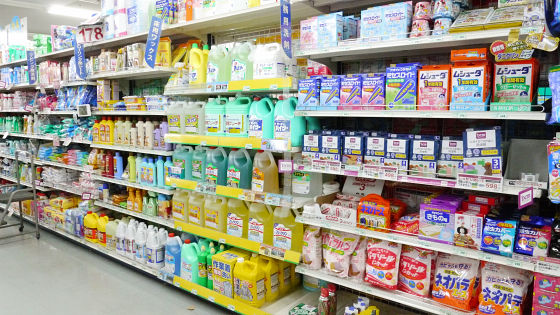 First of all, the kitchen heater lined up on the shelf (1080 yen including tax).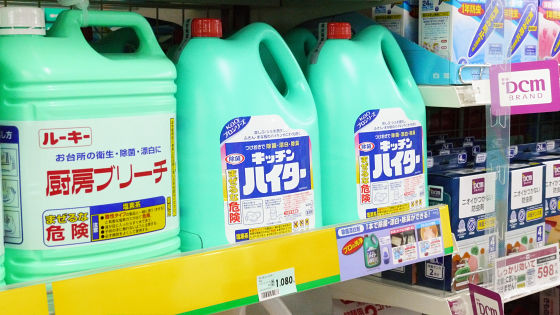 Point the camera so that the barcode fits into the line.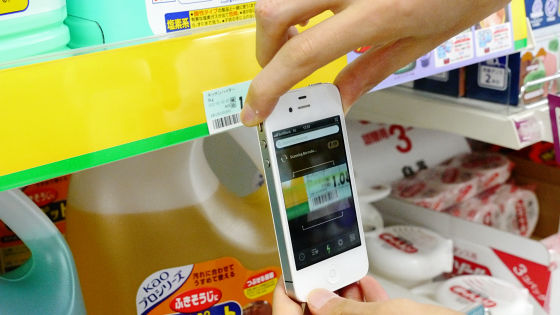 After a while the reading is done automatically ... ...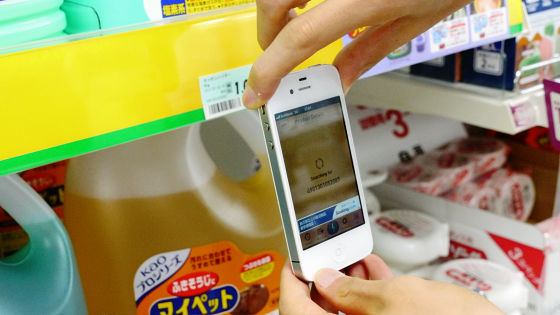 The lowest price came out.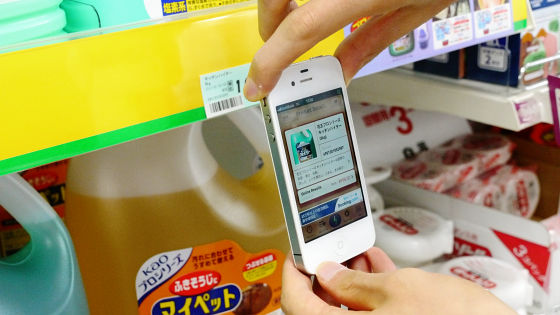 The lowest price on the net of the Kao Pro Series Kitchen Hitter (5 kg) is 998 yen including tax. Tap "Online Result" on the screen ... ...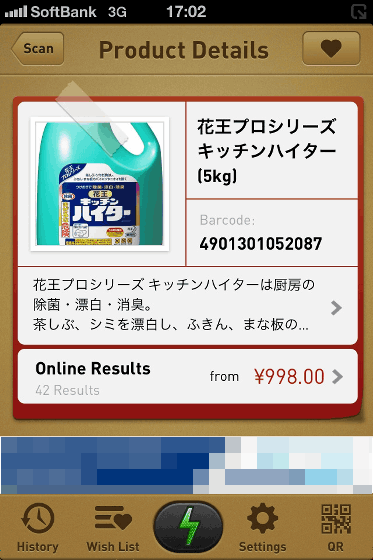 A list of net prices. As the price at the store was 1080 yen including tax, it is higher than comery dot com, but it is cheaper than Amazon.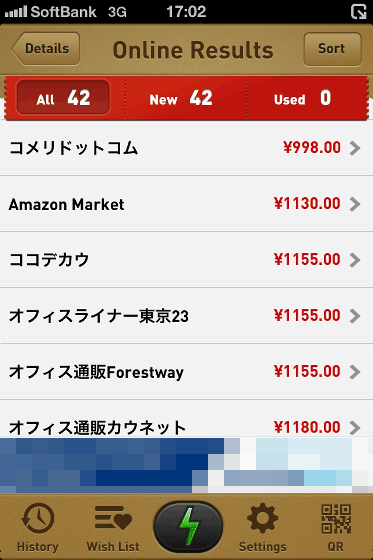 Following the furniture corner.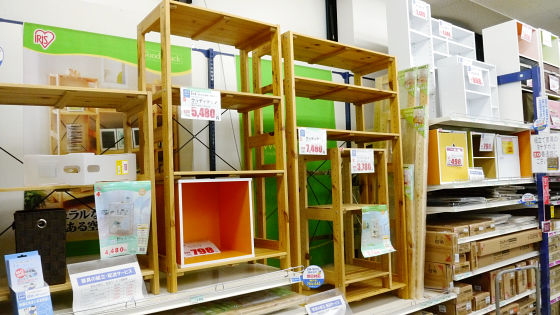 Load Woody Rack (tax included 3000 yen) barcode.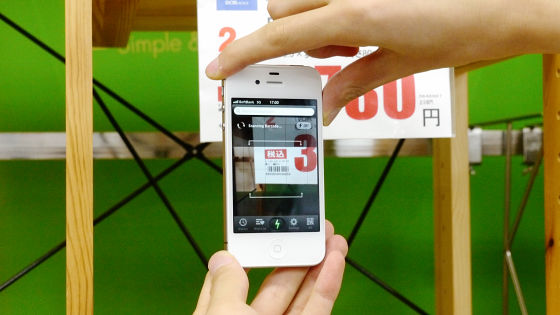 Then, the lowest price results to 3000 yen including tax.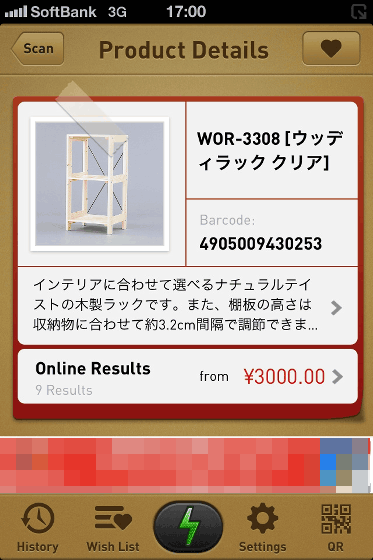 The price list looks something like this. Both are 3000 yen or more, so it does not seem to matter if you purchase at the store.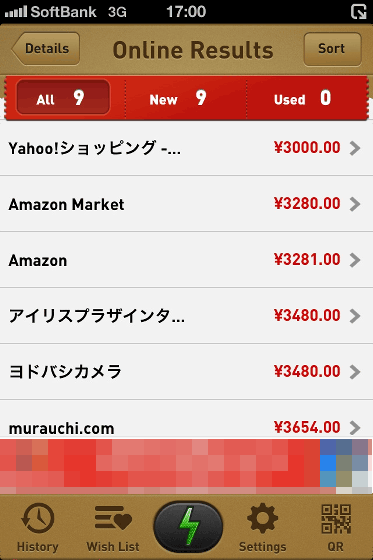 And in the end is a rice cooker.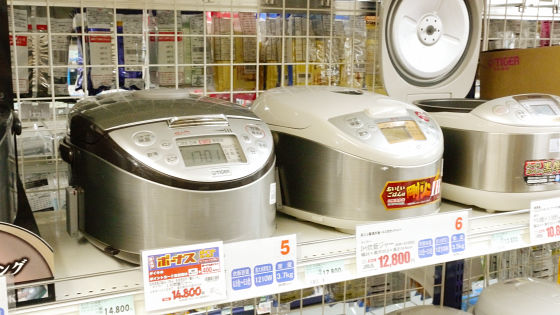 When I load barcode of Tiger's IH cooker jar (12,800 yen including tax) ......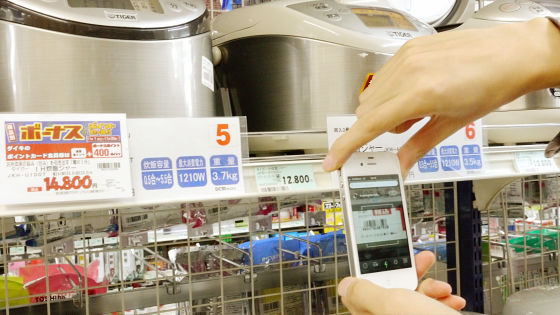 The lowest price on the net is 8980 yen result.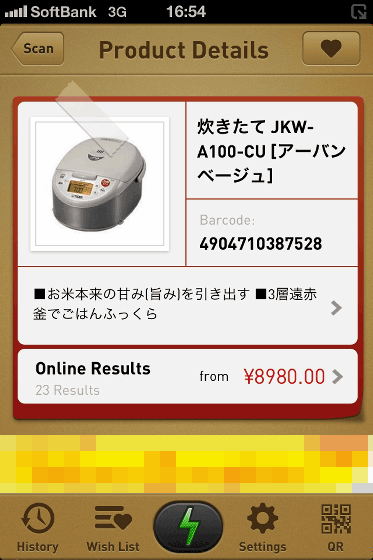 Looking at the result list, it was found that merchandise that cuts 10,000 yen is lined up, and that the net is more advantageous than purchasing at the store.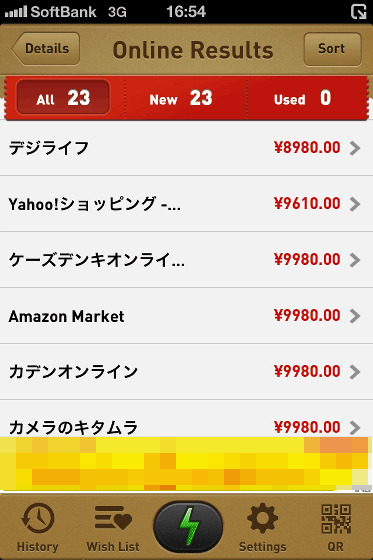 Tap on the site name to fly to each product page, so you can decide whether to purchase after considering shipping fee and payment method.