AMD plans to purchase 170 billion yen worth of semiconductors from GlobalFoundries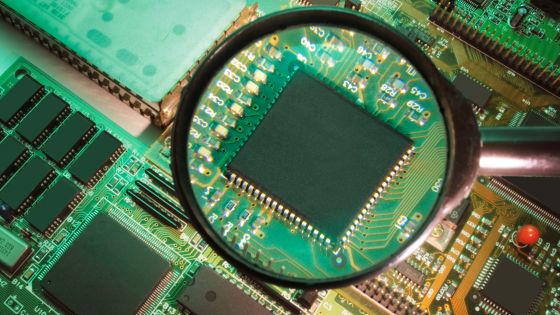 It turns out that AMD has renewed its silicon wafer purchase agreement with
GLOBALFOUNDRIES
, a major semiconductor manufacturer. AMD plans to purchase approximately $ 1.6 billion worth of semiconductors from GlobalFoundries between 2022 and 2024.
AMD FORM 8-K
https://ir.amd.com/sec-filings/content/0000002488-21-000068/amd-20210513.htm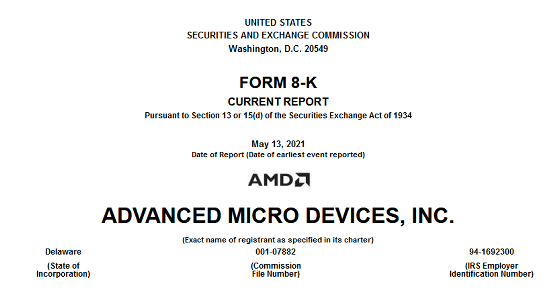 AMD and GlobalFoundries Update Wafer Supply Agreement: Orders Through 2024, Now Non-Exclusive
https://www.anandtech.com/show/16677/amd-and-globalfoundries-update-wafer-share-agreement-through-2024
AMD, GlobalFoundries Commit to $ 1.6 Billion Wafer Supply Deal
https://www.hpcwire.com/2021/05/13/amd-and-globalfoundries-commit-to-1-6-billion-wafer-agreement/
AMD had a purchase agreement
with GlobalFoundries in 2019 by 2024, including a purchase target from 2019 to 2021. Then, based on the information that AMD disclosed to the US Securities and Exchange Commission on May 13, 2021, AMD renewed the contract with GlobalFoundries and newly added about 17 billion yen worth of semiconductors between 2022 and 2024. It became clear that we had set a purchase goal.


According to technology media
AnandTech
, AMD and GlobalFoundries contracts are binding on both sides, AMD must buy the amount of semiconductors specified in the contract, and GlobalFoundries has the amount of semiconductors specified in the contract. Needs to be preferentially supplied to AMD.
The CPU core of
AMD's 'Ryzen 5000' series
of desktop CPUs announced in October 2020 uses semiconductors manufactured by
TSMC's 7nm process.
However, as GlobalFoundries stopped developing the 7nm process in 2018, AnandTech said, 'AMD will slowly move away from GlobalFoundries.'
Semiconductor Fab GlobalFoundries Change Policy to Stop All 7nm Processes --GIGAZINE
However, according to HPCwire
, an IT news media,
the I / O dies of AMD's 'EPYC' series
of CPUs for servers use semiconductors manufactured by GlobalFoundries' 14nm process. 'Semiconductors manufactured by GlobalFoundries' 14nm process are used in many parts of AMD's chips, such as Intel and NVIDIA,' said
Jack Gold
, chief analyst at research firm
J. Gold Associates.
It's no wonder AMD uses GlobalFoundries semiconductors that don't keep up with the latest process nodes, as it's common practice in the development industry to use semiconductors manufactured with non-latest process nodes. ' doing.
The 'EPYC' series has
been praised by experts as 'historical', and
large companies such as Google and Cloudflare
have announced the adoption of the 'EPYC' series one after another.
The market share has grown since 2006. This renewal of the contract between AMD and GlobalFoundries is expected to help AMD's breakthrough.
AMD's server CPU market share growth shows growth since 2006-GIGAZINE