What is the stalker countermeasure & privacy protection function installed in Apple's lost item tracker 'AirTag'?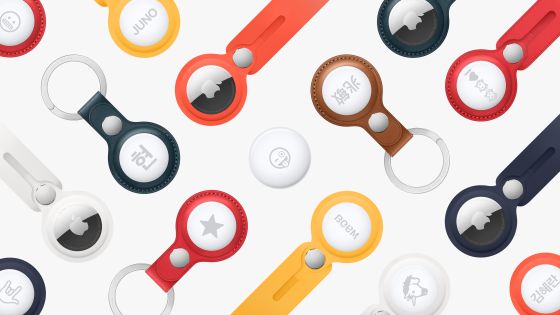 At a distribution event
held on April 21, 2021, Apple announced the new
compact and lightweight drop
tracker AirTag, along with devices such as the
iMac,
iPad Pro, and
Apple TV
. This AirTag is also equipped with a function to protect privacy for users and a function to prevent misuse for stalking such as 'sneaking AirTag into the target baggage and tracking location information'.
AirTag --Apple (Japan)
https://www.apple.com/jp/airtag/
Apple Announces AirTag-Apple (Japan)
https://www.apple.com/jp/newsroom/2021/04/apple-introduces-airtag/
Apple's AirTag tracker respects privacy and foils stalking
https://www.fastcompany.com/90628073/apple-airtag-privacy-security
Apple announced on April 21, 2021 AirTag has a diameter of 31.9mm, with a weight of 11g coin type Lost tracker, has been 'built with about 10 million units of the iPhone that is operating all over the world
Find My
(Find ) "A device that can track location information using a network. Such AirTags are equipped with many user privacy protection functions and abuse prevention functions for stalking.
Apple's genuine lost item tracker 'AirTag' has appeared, a set of 4 is 12,800 yen including tax --GIGAZINE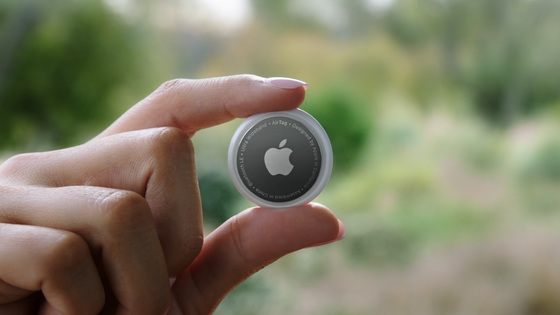 ◆ AirTag privacy protection function
AirTag uses a 'find' network built on iPhones around the world to send location information to its owners, rather than GPS. AirTag and surrounding iPhones are connected by Bluetooth, but AirTag's Bluetooth identifier is changed to a random value many times a day. In addition, communication on the 'find' network is
end-to-end encrypted,
making it impossible for anyone other than the owner to see AirTag's location and owner information.
In addition, AirTag is equipped with NFC tag, and when the person who picked up AirTag reads the NFC tag with an iPhone or Android terminal, you can check Apple's support page with the serial number of AirTag. This support page will only show 'Contacts to Owner' if the owner has enabled the setting, otherwise only the serial number will be displayed so that the owner's information will not be leaked to the outside. ..
Lost 'AirTag' can be read not only on NFC-compatible iPhone but also on Android-GIGAZINE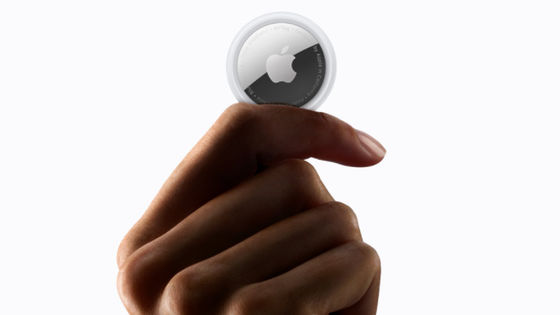 According to Ron Huang,
director of sensing connectivity at Apple, AirTag has a mechanism similar to
iPhone activation lock.
'Even if you lose your AirTag, it's impossible for someone else to re-pair and use your AirTag,' he said, emphasizing the high security performance of AirTag.
◆ Stalker prevention function
According to Apple, AirTag is designed not to be used for stalking activities such as 'sneaking AirTag into the target baggage and tracking location information.' If an iOS device user's baggage contains 'AirTags that are not in their possession
', the iOS device will display a notification that 'AirTags were found near you'
. This notification is sent only when the two conditions 'AirTag is away from the original owner' and 'AirTag is near an iOS device other than the original owner' are met, so 'train, bus, etc.' There is no such thing as 'the notification keeps ringing in a crowded place'.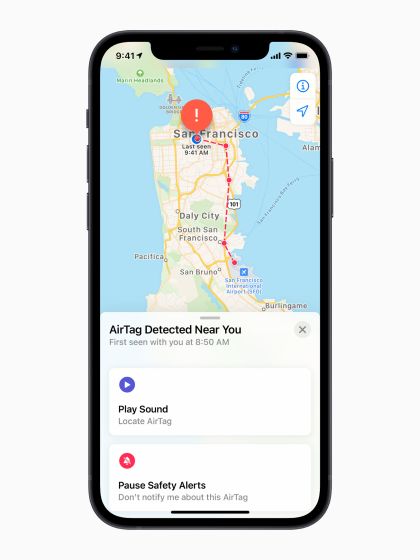 In addition, AirTags make a sound to alert others when placed more than three days away from their original owner. For this reason, people who have AirTags in their belongings can notice the existence of AirTags even if they do not have an iOS device.

In addition, in the above-mentioned 'support page displayed when reading the NFC tag mounted on AirTag', 'how to remove the battery of AirTag and stop tracking of location information' is also described. 'Apple can see the information registered with its owner's Apple ID from the AirTag serial number, so Apple can give you the right information if you need it,' said Kaian Dorans, Apple's Vice President of Marketing. Can be submitted to law enforcement agencies, 'says what to do if AirTag is used for stalking.

◆ Usability of AirTag

According to The Verge
, a technology-related media that got AirTag a little earlier, AirTag uses an easily available
button cell battery (CR2032)
as its power source. The Verge is 'approaches to AirTag,
U1 chip
arrow appears to lead to AirTag to iPhone equipped with. It is very was well operation' he said, the maturity of the height of the AirTag
acclaimed
have been.


AirTag is scheduled to appear on April 30, 2021 (Friday), and pre-orders will be accepted from 9:00 pm on April 23, 2021 (Friday) Japan time.