Android's 'find device' function has been expanded to support Bluetooth trackers, Sony headphones, etc., and tracking by suspicious trackers can also be detected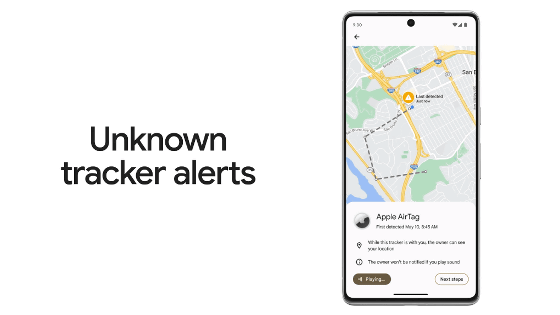 At the developer event ``
Google I / O 2023
'' held by Google on May 11, 2023, Japan time, we announced an update to Android's `` Find My Device '' function. Newly, not only Android devices but also third-party Bluetooth trackers will be supported, and Sony and JBL headphones will also participate in the Find My Device ecosystem. In addition, it is said that a function that detects tracking by suspicious trackers and issues a warning will appear in the summer of 2023.
New Android features to keep your devices safe
https://blog.google/products/android/google-android-safety-features/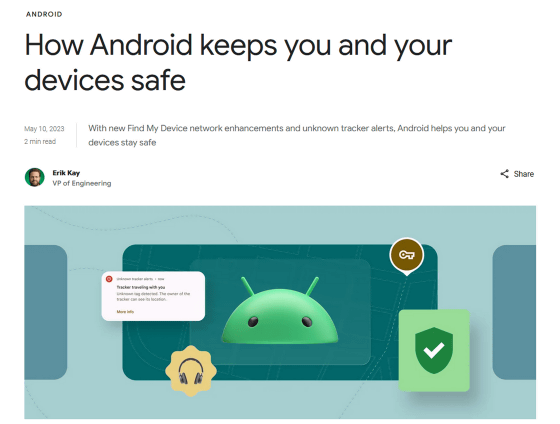 Google updates Find My Device network, adds new feature to warn about unknown AirTags with you | TechCrunch
https://techcrunch.com/2023/05/10/googles-find-my-device-network-to-warn-about-unknown-airtags-with-you/
Chipolo's 'AirTag for Android' is the first Find My Device location tracker
https://www.androidauthority.com/chipolo-one-point-card-point-find-my-device-3323420/
Google's unknown tracker alerts will soon detect unwanted Bluetooth trackers | Engadget
https://www.engadget.com/android-findmy-bluetooth-tracker-google-airtag-tile-182832477.html
Android's Find My Device feature is useful for locating a misplaced location-enabled device. Google has announced that in the summer of 2023, the Find My Device experience will be revamped to show offline devices on a map and play a sound to make finding them faster and easier. bottom.
Google said, ``We've heard feedback that knowing the location of devices that are offline or without location capabilities will make device tracking more seamless.'' ``The new Find My Device network will Leveraging over 1 billion Android devices worldwide, it helps locate lost items such as smartphones with headphones, tracker tags, or Bluetooth proximity.'
With the function renewal in the summer of 2023, 'Find My Device' will also support third-party Bluetooth trackers such as Tile, Chipolo, Pebblebee, etc., and you will be able to find wallets and keys with trackers attached. Also, in addition to the existing
Pixel Buds
, Sony and JBL headphones will soon join the 'Find My Device' network, and it will be possible to find not only Android smartphones and tablets but also headphones.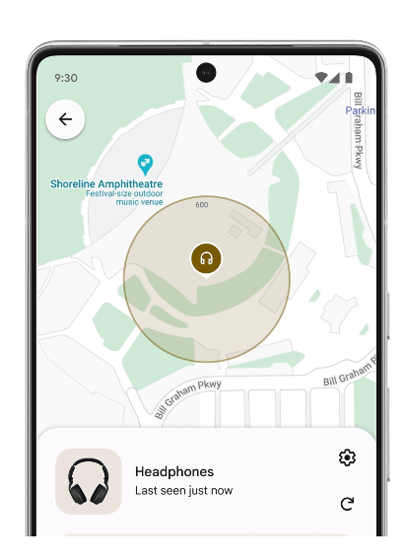 Chipolo has already accepted reservations for a Bluetooth tracker that supports 'Find Devices' and is scheduled to be shipped in late July 2023.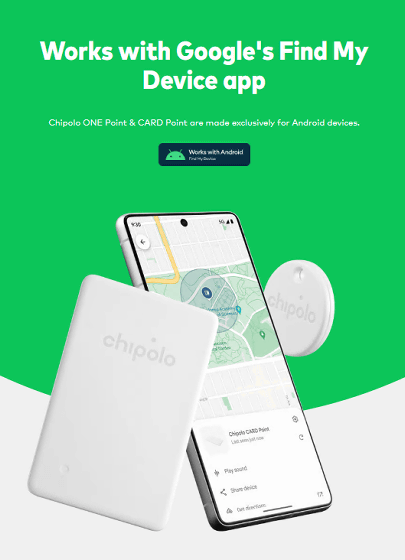 'Most importantly, the Find My Device network is built with user privacy as a top priority, as location data crowdsourced from the network is end-to-end encrypted,' Google said. , may not be displayed or used by Google for any other purpose.'

A summer 2023 update will add the ability to detect suspicious tracking by Bluetooth trackers that don't belong to Find My Devices. If a smartphone equipped with 'Find My Device' determines that 'a tracker that does not belong to you is traveling with you', it will send an alert to the user, display the tracker on the map, play a sound, and locate it. can be specified.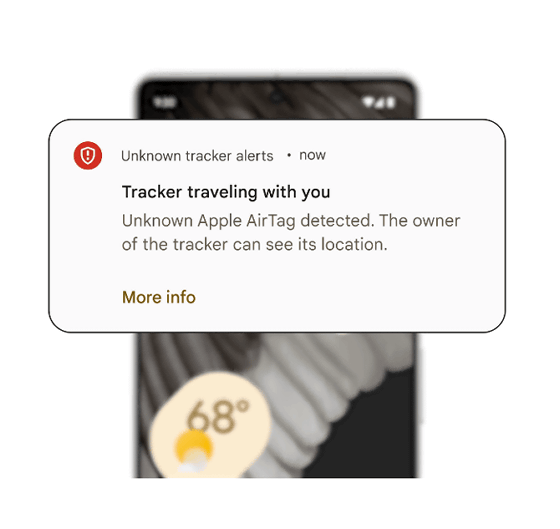 It is also possible to display the procedure to physically disable the Bluetooth tracker, or to perform a manual scan to actively detect surrounding Bluetooth trackers. ``Unknown tracker alerts work with popular Bluetooth trackers, including Apple's AirTag and all trackers compatible with the Find My Device network,'' Google says.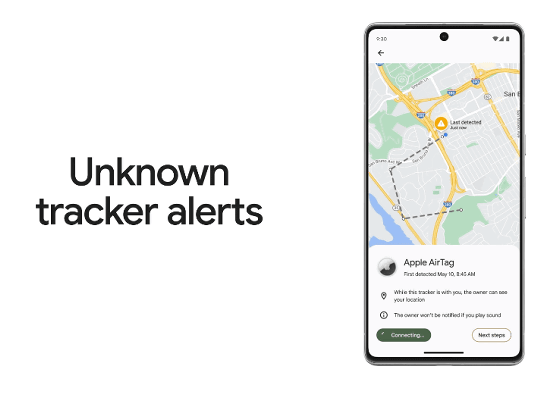 It has been pointed out that Apple's AirTag and other Bluetooth trackers have been used for stalking and other purposes by tracking location information on target baggage. In response, Google and Apple, which develop major mobile operating systems, jointly proposed an industry standard in May 2023 to prevent unnecessary tracking by Bluetooth trackers.

Apple and Google Partner on Industry Standard to Combat Unwanted Tracking - Apple (UK)
https://www.apple.com/jp/newsroom/2023/05/apple-google-partner-on-an-industry-specification-to-address-unwanted-tracking/