Lost 'AirTag' can be read not only on NFC compatible iPhone but also on Android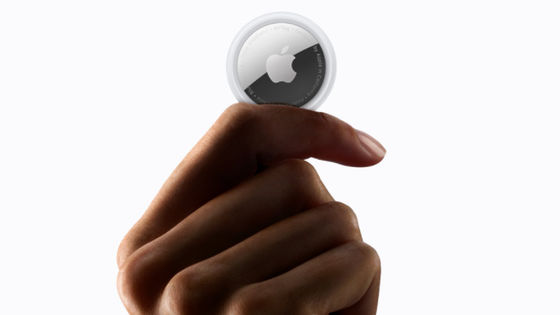 At an event delivered on
April 21, 2021, Apple announced its own
drop tracker, AirTags.
It has been revealed that this AirTag can be detected not only on iPhone but also on Android.
Lost Apple AirTags Can Be Found by Android Devices Too
https://news.softpedia.com/news/lost-apple-airtags-can-be-found-by-android-devices-too-532719.shtml
Lost AirTag can be read by any other NFC-enabled iPhone or Android device --9to5Mac
https://9to5mac.com/2021/04/20/lost-airtag-can-be-read-by-any-other-nfc-enabled-iphone-or-android-device/
Apple's 'AirTag' is a coin-shaped drop tracker with a diameter of 31.9 mm and a weight of 11 g, which is one size larger than a 500-yen coin. It has IP67-grade waterproof and splash-proof performance, and is designed to operate for over a year with the coin battery 'CR2032'. AirTag sends a Bluetooth signal that
devices on Apple's Find My
network can detect to track your location. Please note that these processes are completely anonymous and the information is encrypted so that your privacy is not compromised.
Apple's genuine lost item tracker 'AirTag' has appeared, a set of 4 is 12,800 yen including tax --GIGAZINE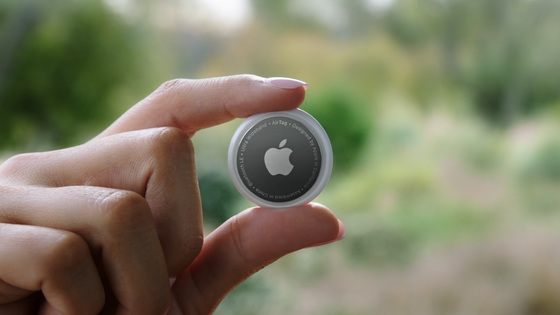 Apple has published a support page for this AirTag, and from the information posted here, it is clear that AirTag is also recognized on Android devices.
What to do if you find an AirTag or get an alert that an AirTag is with you --Apple Support
https://support.apple.com/en-us/HT212227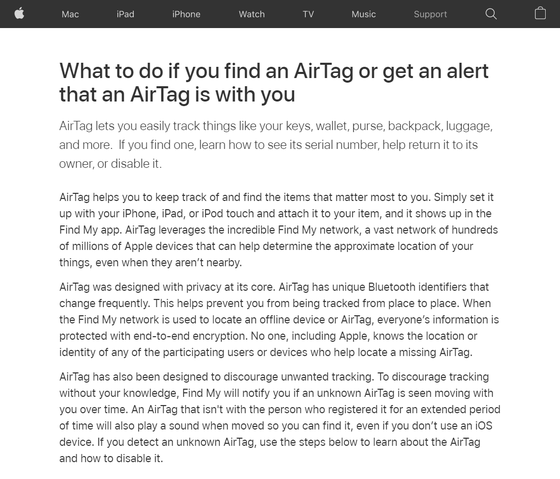 AirTag can be managed on the 'Find' app by setting it up on your iPhone, iPad, or iPod touch. AirTag utilizes a 'search' network formed by hundreds of millions of Apple devices around the world, allowing you to locate them roughly even if they are lost.
The identifier of the Bluetooth signal emitted by AirTag changes frequently to prevent the AirTag's location from being tracked. In addition, all information exchanged when searching for AirTags and Apple devices through the 'Search' network is protected by end-to-end encryption, so it is also privacy-safe.
In addition, it is designed to make a sound from the built-in speaker when an unknown AirTag that resides on the 'find' network is moving over time. This is designed to prevent the AirTags picked up by anyone other than the original owner from being stolen. Also, you can find AirTag because it makes a sound even if you don't have an iPhone at hand.
If someone finds a lost AirTag, try to press the white side of the AirTag against the NFC area of your iPhone or NFC-enabled smartphone. Then, a notification like the image below will be displayed on the screen, so when you access the link destination, information about AirTag such as serial number will be displayed. If the owner has set the app to have lost the AirTag, the link will show you how to contact the owner and let you know that you've found the AirTag.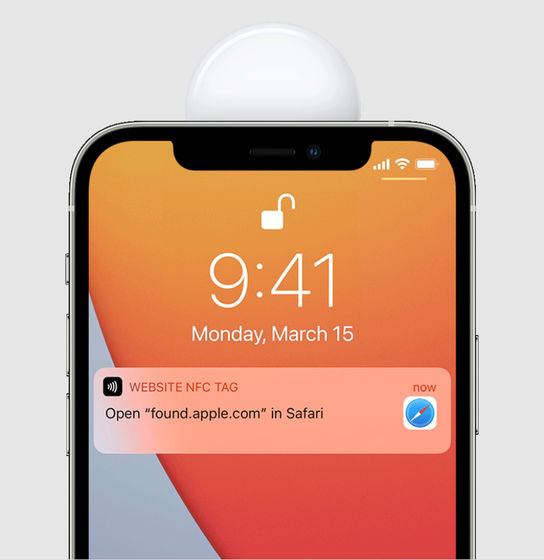 AirTag can be ordered from 21:00 on April 23, 2021, and will be on sale from 30th. The price is 3800 yen including tax per piece, and 12,800 yen including tax for a set of 4 pieces.