Testing of the ability to quickly create short clips of 5 to 60 seconds from YouTube videos has started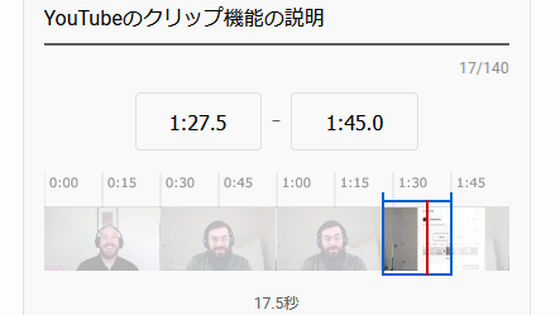 We have begun testing the 'clip feature', which is useful when you want someone to see only a small part of a video published on YouTube.

Testing Clips on YouTube --YouTube Community
https://support.google.com/youtube/thread/95526465

Clip Sharing-YouTube Help
https://support.google.com/youtube/answer/10332730

The clip function allows you to loop play only the specified range by specifying a part of the target video. At the time of writing the article, it is an alpha version, and the function is provided only for some channels.

The following is one of the movies for which the clip function is provided. You can actually make a clip.

Sneak Peek: CLIPS! --YouTube


I actually tried it. First, select 'click' under the player.




This will open an edit dialog at the top of the column where the related videos are displayed. Decide the title of the clip and the range you want to show, and click 'Share Clip'. The title is mandatory.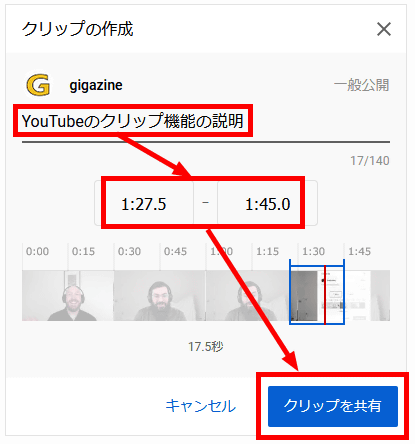 After that, you can share it in any way you like.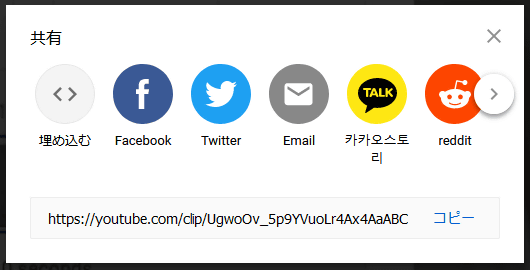 The part cut out this time is the part that actually explains the time specification of this clip function in the movie, and the length is 17.5 seconds. Click the link below to play the clip.

✂️ I tried using YouTube's clip function-YouTube
https://www.youtube.com/clip/UgwuIacgS-tstHn8tK94AaABCQ

However, the time specification did not work well for the acquired embedded tag, and playback started from the beginning.