Facebook shifts policy to provide researchers with political advertising data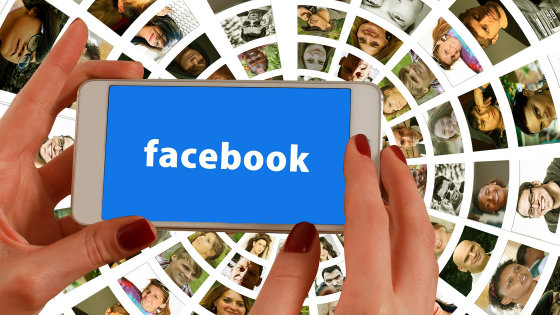 Facebook
banned the
'tool for visualizing political advertisements' developed for research purposes in
2020,
but from February 1, 2021, researchers will be given targeting data used for political advertisements on Facebook. Announced to provide for.
Increasing Transparency Around US 2020 Elections Ads --About Facebook
https://about.fb.com/news/2021/01/increasing-transparency-around-us-2020-elections-ads/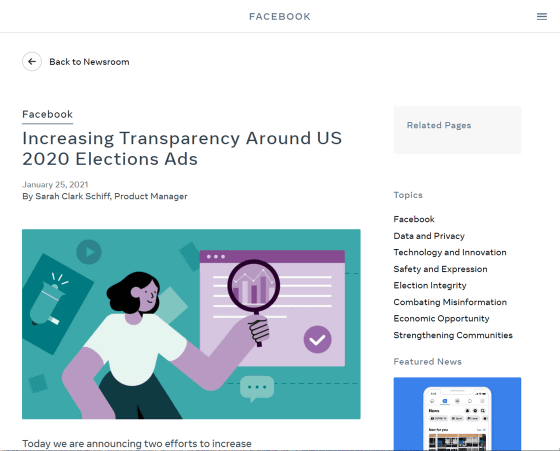 Facebook gives researchers targeting data on 1.3m political ads --Protocol — The people, power and politics of tech
https://www.protocol.com/facebook-1-3-political-ads
On January 25, 2021, Facebook published an article entitled 'Improved Transparency in Advertising for the 2020 US Elections.' In the article, Facebook announced that it will release a platform called 'Facebook Open Research & Transparency (FORT)' on February 1, 2021. FORT will enable the use of
targeting
data on more than 1.3 million social issues related to elections and politics. The advertising data included in FORT was posted during the three months from August 3, 2020 to November 3, 2020.
Academic Resources-Facebook Research
https://research.fb.com/data/#facebook-open-research-and-transparency

Meanwhile, in response to Facebook's announcement,
The Real Facebook Oversight Board,
run by the nonprofit
The Citizens
, said, 'New York University was doing the same for you until you shut down.' ..
NYU were doing it for you until you shut them down https://t.co/DGKXKl1e6q

— The Real Facebook Oversight Board (@FBoversight) January 25, 2021


This points out that Facebook banned the Facebook ad visualization tool 'Ad Observer' developed by New York University in October 2020. At that time, Facebook told researchers that 'if Ad Observer is not disabled by November 30, we will take further action,' and received great criticism from journalists and lawyers.

Facebook urges researchers to remove 'research tools for visualization of political advertising'-GIGAZINE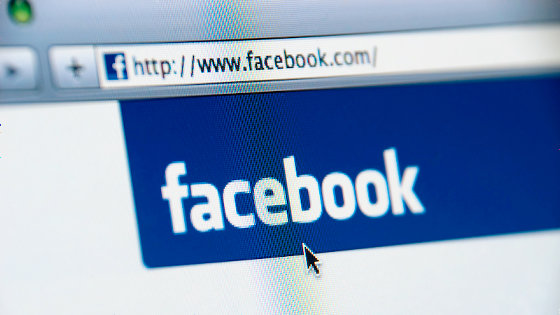 In addition, according to Facebook's announcement, from February 1st, information on 'how much money each candidate was spending on advertising in 2020' will be released on the Facebook election page .