AMD CEO Lisa Su talks about CPU and GPU shortages and mobile Ryzen 5000 series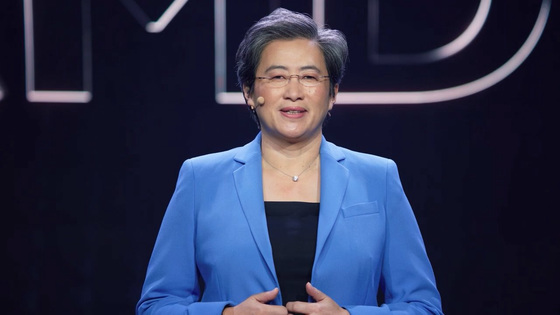 Regarding the chip supply shortage problem of AMD, a major chip maker, and the APU '
Ryzen 5000 Series Mobile Processor
(hereinafter, Ryzen 5000 Mobile)' series that adopted the Zen 3 architecture announced on January 13, 2020, AnandTech, a technical news media Has conducted a telephone interview with AMD's CEO and President Lisa Su, and has made the content public.
AMD CEO Dr. Lisa Su: Interview on 2021 Demand, Supply, Tariffs, Xilinx, and EPYC
https://www.anandtech.com/show/16409/amd-ceo-dr-lisa-su-interview-on-2021-demand-supply-tariffs-xilinx-and-epyc
AnandTech (Q):
Processors that use the Arm architecture are also appearing in the world for data centers, such as Amazon's
Graviton 2
and Ampere's 80-core processor
Ampere Altra
. What do you think about this?
Lisa Su CEO (Sue CEO):
AMD focuses on high performance and significant improvements from generation to generation.
x86
is a strong ecosystem and AMD continues to invest heavily. On the other hand, we believe that the fact that custom-designed chips like Arm are also on the market shows how much the demand for computing is increasing. AMD believes there is a huge opportunity for solutions customized for specific workloads, which is why it has a strong semi-custom department.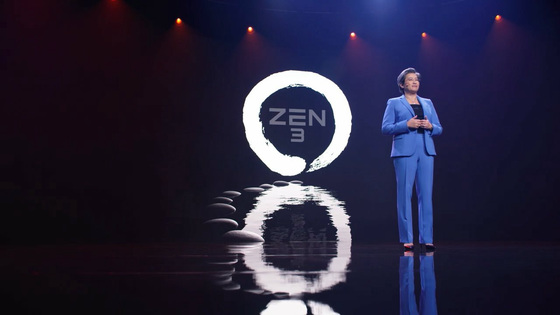 Q: Q:
In November 2020, Apple announced the
M1
which is an original Arm-based SoC and became a hot topic. Apple has long adopted AMD's Radeon series for Mac GPUs, and the announcement of this M1 could affect the relationship between Apple and AMD.
Sue:
The Apple M1 shows how much processing power and innovation the market has. The advent of the M1 creates an opportunity to innovate in both hardware and software, freeing you from the traditional instruction set architecture. From our point of view, there is still room for innovation in the field of PCs. We have many options and can use the same processor in many different environments, but we expect processor segregation and differentiation in the coming years. Even with Apple launching the M1, AMD continues to partner with Apple as a partner.
Q: Q:
Another problem is that even if AMD products become a hot topic, the supply cannot keep up and users cannot easily purchase them.
Sue:
This is not a manufacturing issue, but a demand-focused environment. Demand will strain the supply chain, inevitably squeezing product lines for home video game consoles, PCs, and gaming PCs. To meet this unexpected demand, we are adding additional semiconductor production lines. It will take time for supply to catch up with demand, but this is the reality.
Q: Q:
How long will the situation of 'supply cannot keep up with demand' continue?
Sue:
AMD ships many parts, but shipments are increasing for all parts. This increase in shipments is expected to continue until the end of 2021. Although the first half is likely to be tough, we are also shipping to OEM partners for consumers, with real-time prioritization between end users and OEMs. We understand that consumers want more products, and we put meeting this high demand at the top of our priority list.


Q: Q:
AMD has set out a strategy of 'continuing to sell products at low prices,' but I think it is difficult to set prices due to tariff problems in the United States and logistics disruptions caused by the new coronavirus.

Sue:

Knowing that the
US
tariff exemption will expire
, AMD was proactive in working towards a more flexible supply chain. We try to keep GPU pricing as close to retail as possible because it's the only way to be fair to our users. Normally, when a GPU goes on sale, it will go on sale with its own branded graphics card, but after that, it will be phased out so that it can be obtained from partner companies. However, the Radeon RX 6000 series will not be phased out, but will be sold directly to customers at the lowest possible price. We encourage our partners to do the same.
Not only tariffs, but also the pandemic of the new coronavirus has increased shipping and shipping costs. Once the pandemic subsides, shipping and freight costs should improve. With so many products on the market, it has a lot to do with the graphics updates planned by the first half of 2021.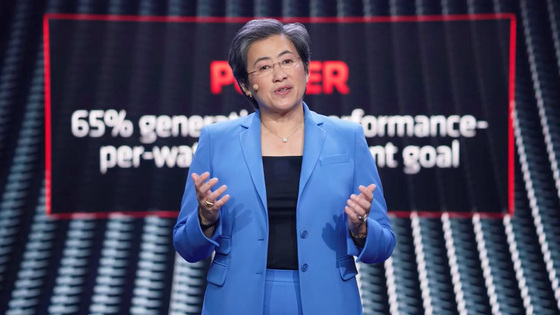 Q: Q:
Regarding the number of CPU cores, it has been pointed out that 8 cores for notebook PCs, 16 cores for desktops, and 64 cores for data centers may be the limit of the market.

Sue:
The number of CPU cores will increase in the future, and the current situation does not seem to be the limit. You can achieve further core growth by scaling the rest of the system.
Mark
Papermaster CTO (Chief Technology Officer), Senior Fellow Design Engineer Mike Clark, and the team did a great job. We envision an ambitious roadmap focused on Zen 4 and Zen 5 and make it very competitive.
As for GPUs, Radeon Technology Group Engineering Senior Vice President
David Wong
and his team will focus on a long-term roadmap and risk appropriate for innovation, performance and predictability. The combination is selected. Sai is thrown and we just see where it goes. For example, we are happy with the power efficiency and overall performance of the
RDNA 2 architecture
, while the subsequent RDNA 3 architecture focuses on many others. We are investing especially in AI-specific areas, and plan to add AI functions to CPUs and GPUs, such as the
cDNA architecture
released in November 2020.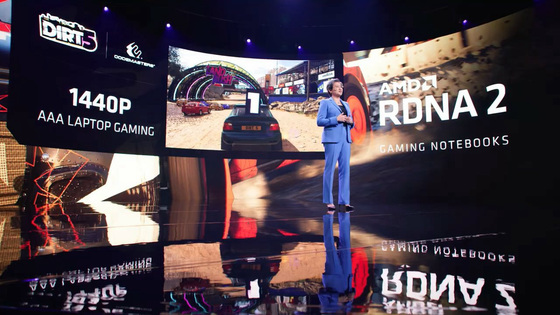 Q: Q:
In October 2020, it became a hot topic that AMD acquired the American semiconductor company Xilinx for about 3.6 trillion yen. The acquisition of Xilinx means that AMD will also compete for data centers and telecommunications base stations.

AMD Acquires American Semiconductor Company Xilinx for 3.6 trillion Yen to Compete with Intel by Strengthening Business for Data Centers-GIGAZINE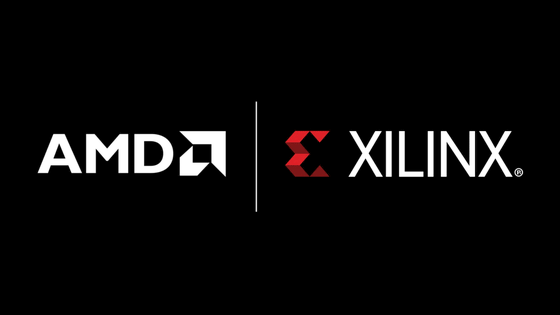 Sue:
I am thrilled that the contract between AMD and Xilinx has been finalized. This is a major step for AMD to continue rolling out many technologies. AMD has made great strides in the last few years, building deep partnerships with its customers and building trust that underpins its most important platforms. We want big companies to trust AMD as a supplier, and the acquisition of Xilinx will help. The acquisition of Xilinx is a great next step. We have a desire to have a larger footprint and Xilinx can help AMD's basic business. Victor Penn, CEO of Xilinx, will be part of AMD as part of AMD's business strategy and expects a seamless transition of business. This attitude is what leaders want, and we must grow broadly and greatly. AMD can do both.

Q: Q:
Shipments of the Radeon RX 6000 and EPYC Milan will begin at the end of 2020. In addition, the Ryzen 5000 Mobile series will be announced on January 13, 2020, and notebook PCs equipped with the Ryzen 5000 Mobile series will be released during the first quarter of 2021 (January to March). What plans does AMD have for that?

Sue:
The Ryzen 5000 Mobile series, the Cezanne generation APU, had to be produced for shipment in early 2021. In order for the product to go on sale in the first quarter or first half of 2021, it was important to have the first production lot available in the fourth quarter of 2020. AMD chooses the timing of hardware production according to the flow of the product.

There is no specific way to choose when to produce hardware. But it's all about 'appropriate bets' that predict the market for demand (sometimes months in advance). For example, we needed to enable millions of APUs for home video game consoles for the PlayStation 5 and Xbox Series X, but there was more demand than expected here. Working with OEM partners such as Sony and Microsoft means that different strategies are possible.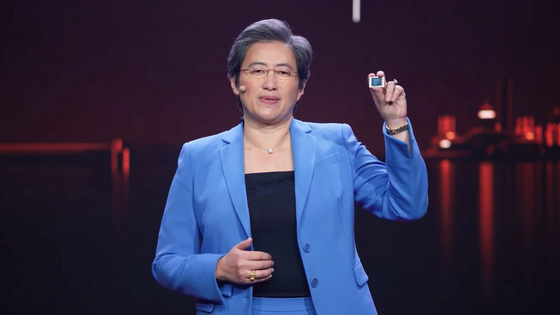 Sue:
Regarding the Ryzen 5000 Mobile, it has been announced that more than 150 models will be installed by the end of 2021, which is 1.5 times that of the Ryzen 4000 Mobile. This includes deployment to commercial systems, and AMD is committed to delivering security solutions on the Ryzen Pro platform. We are also planning new initiatives for Ryzen Pro.

The business sector is expanding its focus on EPYC, a processor for data centers. In short, it provides business solutions targeting different
vertical markets
. This will enable customers to deploy AMD solutions more quickly. As a pioneer, we began shipping EPYC Milan to OEM partners in the fourth quarter of 2020. This will be explained in detail when EPYC Milan is officially announced in the first quarter of 2021.