Freely set background image with online teaming tool Microsoft Teams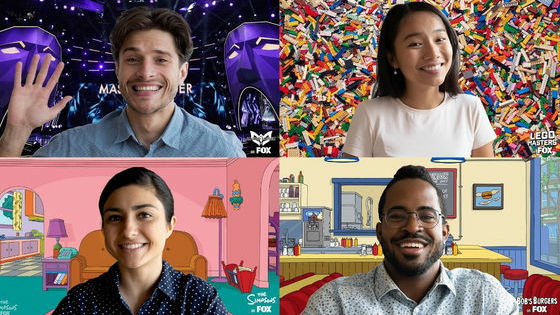 With the online meeting tool '
Microsoft Teams
' developed by Microsoft, you can freely set the background image during a video call.
Custom backgrounds in Microsoft Teams make video meetings more fun, comfortable, and personal
https://www.microsoft.com/en-us/microsoft-365/blog/2020/06/12/custom-backgrounds-microsoft-teams-video-meetings-fun-comfortable-personal/
Microsoft Teams now lets you upload your own photos as background images on video calls-The Verge
https://www.theverge.com/2020/6/13/21290167/microsoft-custom-background-teams-zoom
With the spread of the new coronavirus, remote work has become popular worldwide, and online conferencing tools such as Microsoft Teams, which enable video calls among multiple people, are widely used.
Twitter
and
Facebook
have
announced
that many employees will be able to move to remote work even after the new coronavirus pandemic, and Microsoft also doubled the number of full-time remote work employees It seems that In addition, according to Microsoft, in March 2020, the total time that users made video calls with Microsoft Teams increased by more than 1000%. Microsoft feels the importance of online conferencing tools for remote work is increasing, and has announced new features added to the free version of Microsoft Teams as demand increases.
This new feature will allow you to set background images freely even in the free version of Microsoft Teams. Microsoft said, ``Microsoft Teams introduced a feature to blur the background during video calls in 2019 to protect privacy, but we have added a background image so that we can pay more attention to the users who are participating in the video call. I made it possible to set it freely.'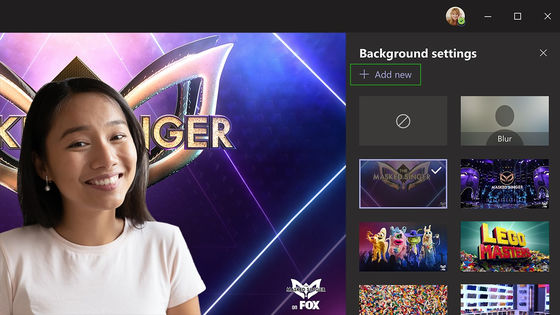 In addition, Microsoft provides custom background images for use with Microsoft Teams. You can use the background image provided by Microsoft, but you can upload the image yourself.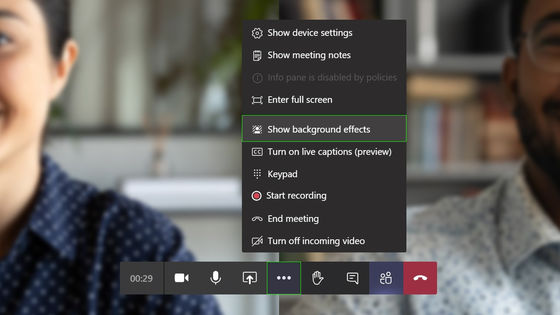 Microsoft Teams uses a highly trained model to distinguish between the user's appearance in the camera and the background, and the custom image is reflected in the background without any discomfort. You can check how the background image is actually changed in Microsoft Teams with the following GIF image. As you can see, you can instantly change the background image without any discomfort.



As the background image for Microsoft Teams prepared by Microsoft, one with Xbox controllers lined up ...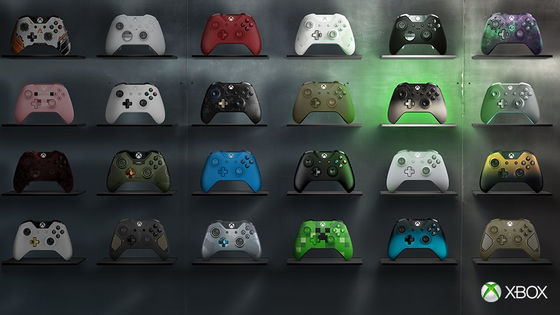 Image of
Solitaire
celebrating its 30th anniversary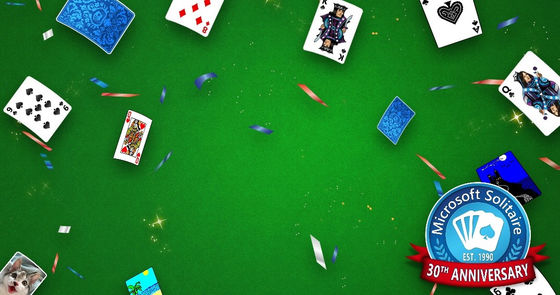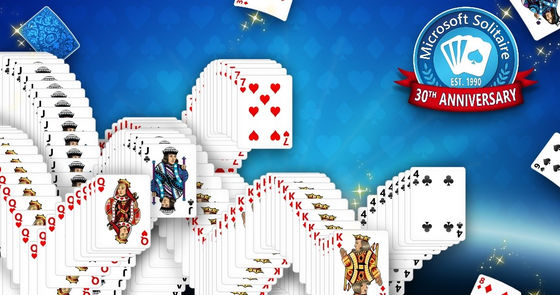 Images such as images of LGBTQI are available. To support the LGBTQI community, Microsoft has prepared multiple images and icons that image LGBTQI.

In addition, the free version of Microsoft Teams allows you to schedule online meetings and send invites to participants in advance. If you are planning an online meeting, you can also copy and paste the meeting link and send it to your participants, or you can send the invitation via Outlook or Google Calendar.

In addition, the free version of Microsoft Teams will also be able to use the automatic captioning feature during a call or meeting. This makes it easier for participants with hearing or speech impairments to easily join a video call using Microsoft Teams.