Amazon begins offering cashless payment technology `` Just Walk Out '' to retail stores
Amazon
, which opened a convenience store ``
Amazon Go
'' that can be left out of the store without paying at the cash register in 2017, newly uses the cashless payment technology used in Amazon Go as ``
Just Walk Out
'' at retail stores We announced that we would provide.
justwalkout.com/
https://justwalkout.com/
Amazon offers no-checkout technology to other retailers | Ars Technica
https://arstechnica.com/information-technology/2020/03/amazon-offers-no-checkout-technology-to-other-retailers/
'Just Walk Out' that Amazon plans to provide is a system that eliminates product confirmation and payment at cash registers. When shoppers take out products from the shelves, a system that combines computer vision,
sensor fusion,
and machine learning, etc., installed in the store automatically detects the products taken out and creates a 'virtual cart' for each shopper. You. When a shopper leaves the store, the credit card registered at the time of entering the store is charged according to the contents of the 'virtual cart'.



'Just Walk Out' is almost the same as the technology introduced in Amazon's convenience store convenience store 'Amazon Go'. The difference is that Amazon Go requires the introduction of the 'Amazon Go app' instead of a credit card.

You can understand what a shopping experience on Amazon Go looks like by looking at the following articles:


I tried a new shopping experience of `` cashier free '' at a convenience store `` Amazon Go '' without cash register-gigazine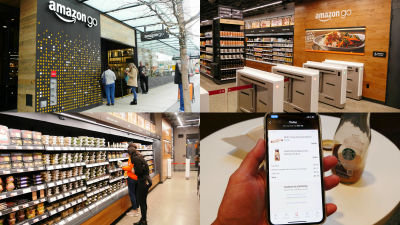 If you need a receipt, you can register your e-mail address from the device installed in the store, and the receipt will be sent to the registered e-mail address. Once you link your e-mail address to your credit card, your receipt will be sent automatically by e-mail when you use a store that supports 'Just Walk Out' in the future.
Technology news site Ars Technica points out that introducing `` Just Walk Out '' technology may reduce the number of shop assistants, but Amazon said in the FAQ `` Answer shoppers to answer questions You need to hire a clerk to check the age of shoppers who want to buy alcohol. '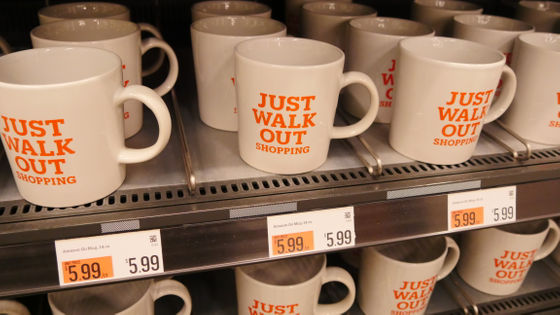 According to Amazon, the implementation of Just Walk Out takes just a few weeks. Amazon states that it will provide all the necessary technology for Just Walk Out, as well as 24/7 support by phone and email. In response to privacy concerns arising from the use of 'Just Walk Out', Amazon states that 'we will only collect the data necessary to provide accurate receipts.'