How has Amazon escaped liability for defective or counterfeit products?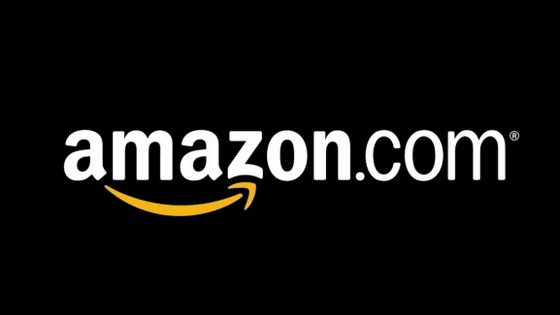 by
Claudio Toledo
Speaking of Amazon, the image of the world's largest EC site is strong, but
Alexa
, a voice recognition assistant, and
Kindle
, an e-book reader, are developed and sold, and cloud computing service
AWS
is provided, and various businesses are performed. It is expanding. Still, about 58% of sales in the retail sector are currently sold through
Amazon Marketplace,
where third parties can sell products using the Amazon platform. Amazon Marketplace is an `` indispensable existence that produces enormous profits '' for Amazon, but it has been pointed out that it is a
hotbed
of
banned goods, recall goods and counterfeit goods that lead to the danger of life,
and has long been regarded as a problem I am. Overseas media The Verge summarizes why Amazon can continue to sell dangerous goods while becoming criticized.
How Amazon escapes liability for the riskiest products on its site-The Verge
https://www.theverge.com/2020/1/28/21080720/amazon-product-liability-lawsuits-marketplace-damage-third-party
Wendy Weintraub purchased a relatively expensive hairdryer for $ 200 (about 22,000 yen) on Amazon in 2016. Mr. Weintrobe was careful to use the dryer with care so that the dryer was not always connected to the outlet. However, one day in 2018, Weintrob notices a burning smell like smoke when drying his hair with a dryer and preparing for work. At the next moment, something like a small piece of metal popped out of the dryer, from which flame spread to the bedroom. Weintrob says he is trying to extinguish the flame with a fire extinguisher, even though he is panicking, but the smoke has already spread so much that he has quickly reached a level where it is difficult to breathe.
After that, a firefighter rushed to rescue Weintrob from the house. At that time, it was said that the fire was spreading so that a flame could rise from the window of the house. Looking back at the time, Weintrobe said, 'I can trade things for things, but I can't trade lives.'
Although Weintrob was on fire, the insurance company paid for the rebuilding and temporary housing during the rebuilding. And the insurance company who paid Mr. Weintrobe sued both the manufacturer of the hair dryer that caused the fire and Amazon who sold the dryer, and over $ 850,000 (about 93 million yen). Seeking payment.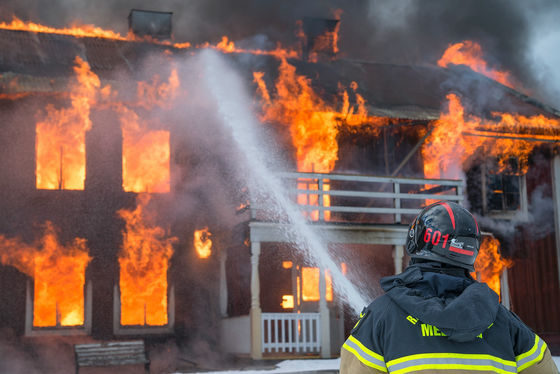 by
Daniel Tausis
This case is pending in court at the time of writing and may have a significant impact on Amazon's future depending on the ruling.
Amazon has so far not assumed responsibility for anything sold by third parties on its platform. In fact, in most lawsuits the court has acknowledged Amazon's claim, so Amazon does not need to place great restrictions on what is sold in the Amazon marketplace, as a result, banned goods / recalls sold by third party vendors It was possible to get huge profits from goods and counterfeit goods.
Pointed out that Amazon has gained enormous profits from banned goods, recall goods, counterfeit goods sold by third party vendors-GIGAZINE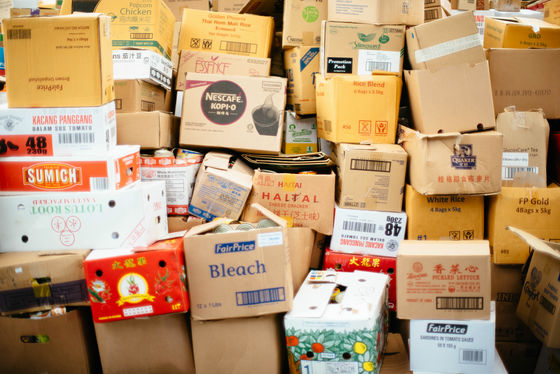 by
chuttersnap
A study conducted independently by The Wall Street Journal
reveals that the number of counterfeits and recalls sold on Amazon is more than 4000, half of which may put children at serious risk Has become. Counterfeit products that do not meet these safety standards and products that should have been recalled because they do not meet safety standards are sold as usual in Amazon Marketplace, sometimes leading to fatal injury to consumers It can be.
Verification result that fake brand child seats that can be purchased on Amazon do not meet safety standards at all-gigazine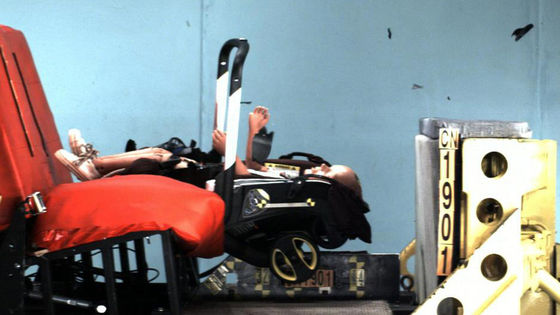 According to The Verge's review of the lawsuit, Amazon has faced more than 60 lawsuits over product liability over the past decade. The lawsuit contents are various, those who claim that `` the hoverboard purchased on Amazon has burned off the property '' and those who claim that `` the arc pen purchased on Amazon exploded in the pocket and suffered severe burns '' Said that they had filed a lawsuit against Amazon.
For example, if a home improvement sells a defective product, you can sue the home improvement along with the manufacturer. For home improvement companies selling products, 'retailers need to pay attention to the products they stock.' This means that merchandise on store shelves should be sold after at least ensuring that they meet the most basic product safety requirements. In the United States, various judgments are made under the Product Liability Law, but in each case, the home improvement company that sold the product seems to be more responsible than the manufacturer.
In contrast, Amazon functions as a `` store that sells third-party products '' and at the same time identifies it as a `` company that provides a platform (place) called Amazon Marketplace for third-party products to be sold '' I can do it. The Verge pointed out that by taking advantage of the very ambiguous legal status that can be taken from either of these, Amazon has settled or refuted litigation in certain circumstances.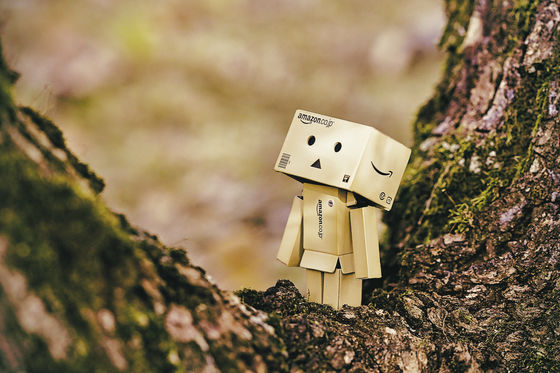 by Daniel Eledut

Amazon claims the Amazon Marketplace is 'more like a Craigslist than a home improvement depot ,' and a 'place' to connect buyers and sellers. Therefore, if there is a problem with the transaction, we have taken the stance that the buyer and seller parties should resolve it, not Amazon, and the court side has accepted Amazon's claim so far. Regarding this, Professor Mark Geist, a civil litigation expert at New York University, commented, 'It can be said that at present Amazon is not responsible.'

However, recently there have been many opinions that `` Amazon should be responsible for products sold by third party vendors '', and in 2019 `` Amazon is also liable for products sold by third party vendors Need to be borne. ' The trial states that, based on Pennsylvania's state law, Amazon must be liable for products sold under the Product Liability Act because it satisfies the conditions as a 'seller.'

Ruling that Amazon needs to be liable for products sold by third-party vendors-gigazine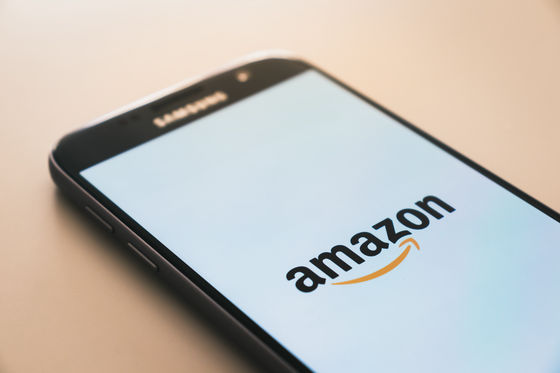 by Christian Wiediger

In an academic paper that will be published in the law-related journal Brooklyn Journal of Corporate, Financial & Commercial Law in 2021, researchers say, 'Amazon is closely involved in purchasing products on the marketplace of ordinary consumers. Are involved. ' Researchers have even pointed out in a dissertation that `` in our view, courts do not accurately understand the size and status of the problems that are occurring in the Amazon marketplace, '' said Amazon's `` Sellers and buyers. The claim of 'neutral platform that exists between' is a misnomer, 'criticizes courts that continue to make positive decisions on Amazon and Amazon, which has ambiguous legal status.

'Amazon has everything from the beginning to the end of a sale. For most people, purchasing goods via Amazon requires that Amazon purchase from Amazon,' said Aaron Twelski, one of the co-authors of the paper, Brooklyn Law School. Is the only thing that really understands what's actually happening. '