Bamiyan's `` Chinese full-bodied delicious golden × delicious red '' fair where you can eat `` Four kinds of seafood rich ramen '' etc.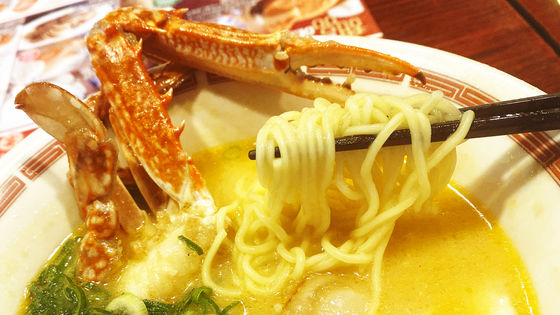 In Bamiyan, from November 7, 2019 (Thursday), a fair titled `` Chinese full-bodied delicious gold × delicious red '' was held in front of the gorgeous Chinese cuisine, with a total of 11 types A menu is provided. Among them, " Bamiyan's specially made cut steak fried rice bowl " which is the " Four kinds of seafood ramen with 4 kinds of seafood " topped with high-quality ingredients so that it protrudes from the bowl, and the cut steak baked thickly on the fried rice. I really went to Bamiyan to enjoy gorgeous Chinese food.

Fair Information [Chinese Manga] | Menu | Bamiyan | Skylark Group

https://www.skylark.co.jp/bamiyan/menu/fair/index.html
[Chinese mellow, delicious golden x savory red fair] An exhilarating crab ramen comes out from the bowl! -Tapioca & Taromochi W Mochimochi texture! Evolution system or sweets-
(PDF file) https://www.skylark.co.jp/company/news/info/pk637h0000029hzf-att/191107.pdf
Arrived at Bamiyan.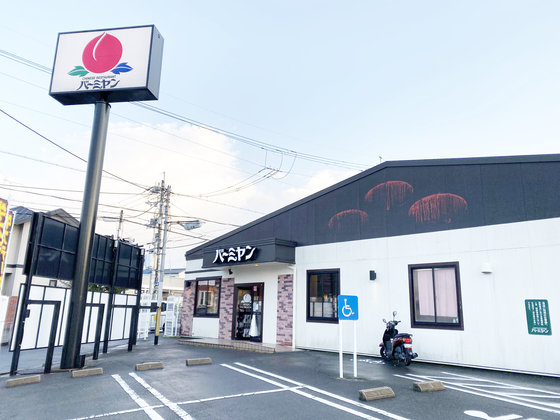 The menu of the Chinese Manga Fair was on the table.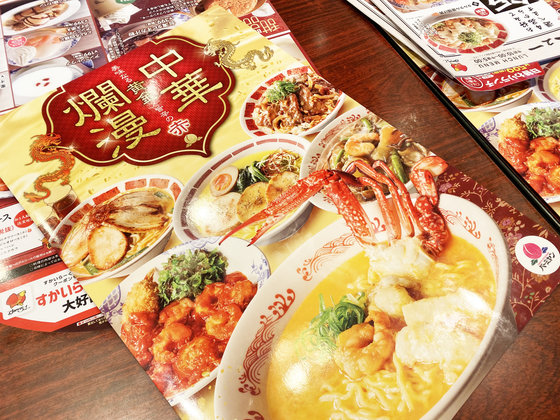 There are a variety of fair menus on the menu.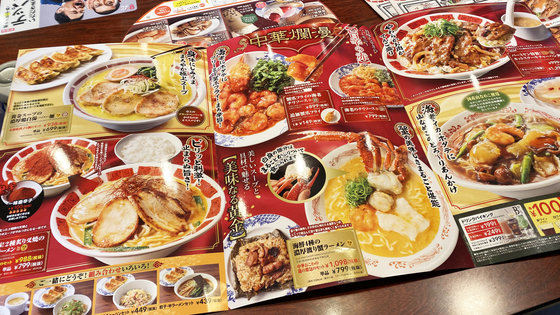 This time, I ordered a recommended set of "Four kinds of seafood ramen noodles with Chinese seafood" and a lotus leaf wrapping set (1098 yen excluding tax).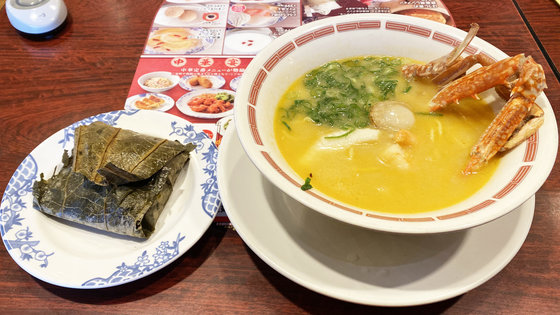 From the ramen jar, the half-crab of the blue crabs protrudes exhilaratingly.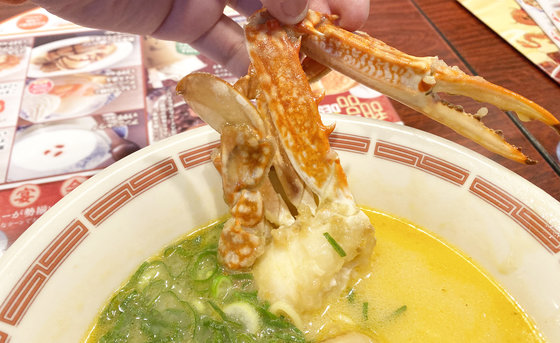 The noodles are medium thick and have a soft texture. The thick soup has a good taste of umami and sweetness of seafood, and it is rich and rich but gentle, and often entangled with noodles.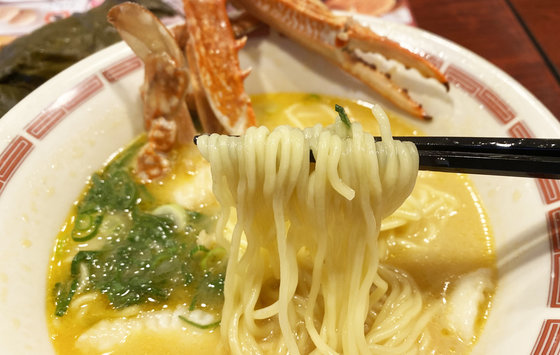 The crab half was clogged up in the half of the crab. Although the body is small, the umami taste of crab flows into the mouth all together with the soft body when the shell is put together.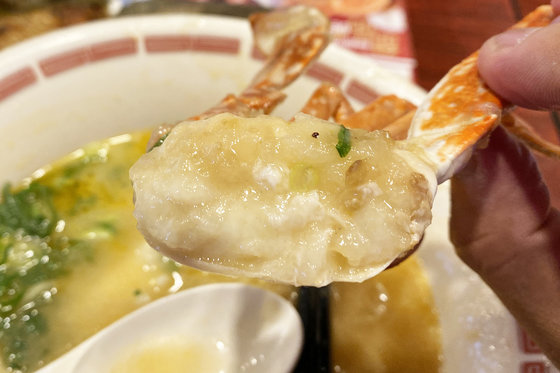 In addition to crabs, the ingredients included shrimp, scallops and squid. The four kinds of seafood ramen noodles were highly satisfying, with the full taste of the crabs.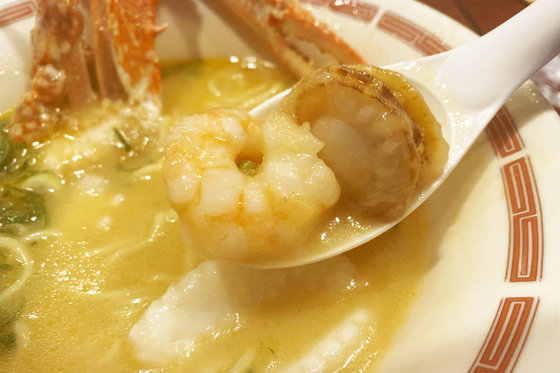 The Chinese rice cake that comes with the set is wrapped in lotus leaves.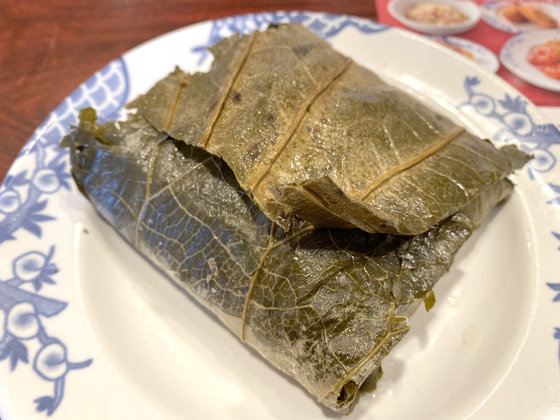 Inside is a soy sauce-based Chinese okowa. The ingredients are chicken and glutinous rice is used.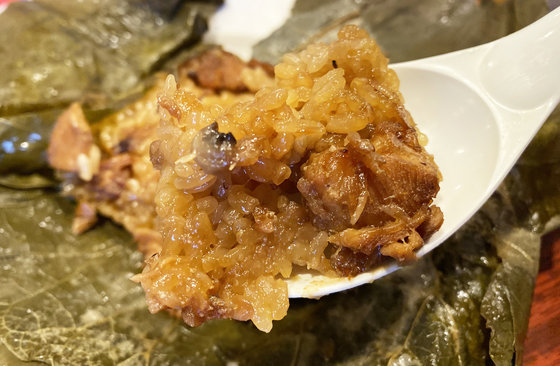 "Bamiyan special! Cut steak fried rice bowl" fried rice double serving (1298 yen excluding tax) with a simple and clear volume rice to put steak on fried rice is like this.



The salmon is quite deep, and you can expect a double amount of fried rice. The following is a list of iPhone X with a long side of 143.6mm and a bag.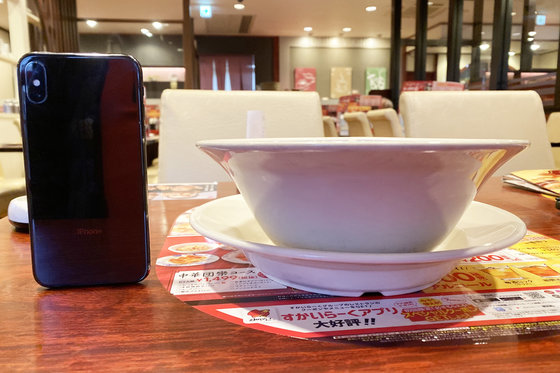 The steak is made from thick beef and soy sauce-based steak sauce. Besides steak, it was topped with onion and sliced garlic. If you chew a soft steak, you can feel the umami of the meat.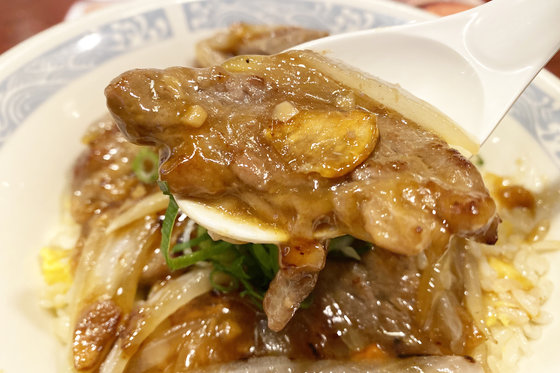 Fried rice was lightly seasoned, but it was crisp. When fried rice and steak are eaten together, the taste of meat and fat is combined in the mouth, and it has a punchy taste anyway. Anyway, there is a volume and it is recommended for people who want to eat a lot of meat and rice!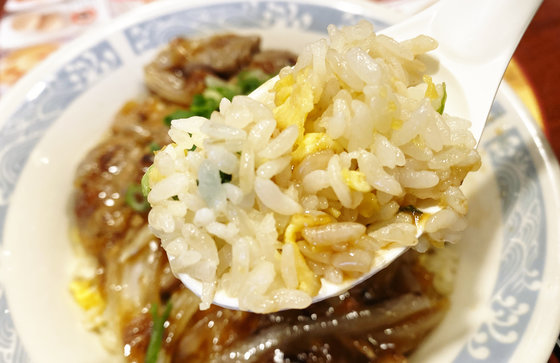 And Bamiyan started offering it under the name of "Evolution Warm Sweets". This Taiwan tapioca juice powder (399 yen excluding tax) was launched.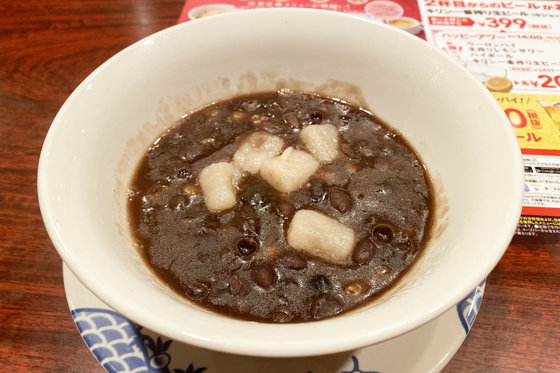 Contains black tapioca that became a hot topic in 2019. It was impressive that tapioca had a fluffy texture rather than stickiness in the warm soup.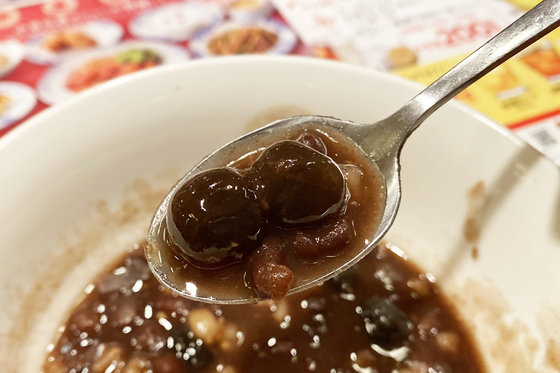 It also contains taro rice with taro and glutinous rice. Taromochi is smooth, but when it is chewed, it has a sticky texture and is a good accent in the soup. The soup flour itself has a lot of red beans, and the sweetness is felt firmly, but the sweetness derived from the beans rather than the sweetness of the sugar, it was finished in a gentle and simple taste.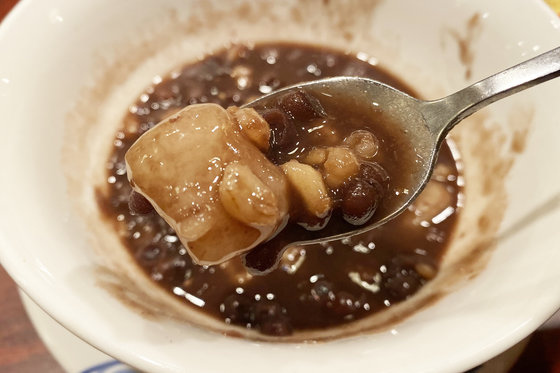 Bamiyan's "Chinese Mandarin Delicious Golden x Spicy Red" Fair will be held from November 7, 2019 (Thursday) to January 22, 2020 (Wednesday).