I ate Sukiya `` Garlic Asa Bean Sprouts Beef Bowl '' where the numbing maple sauce and crispy bean sprouts are addictive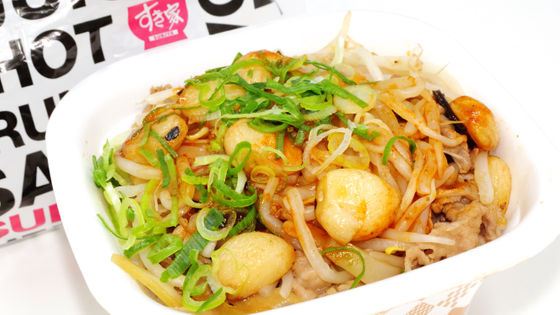 As a new menu of Sukiya, ' Mara Bean Sprouts Beef Bowl ' appeared on March 1, 2023 (Wednesday). In order to taste the beef bowl that makes you addicted to the numbing spiciness of the special `` Mahler sauce '' in the harmony of the texture woven by crispy bean sprouts, crunchy cloud ear mushrooms, and zha cai, actually buy it at Sukiya and try it. I was.

Spicy Bean Sprouts Beef Bowl | Sukiya

https://news.sukiya.jp/special/moyashi/index.html
Arrived at Sukiya.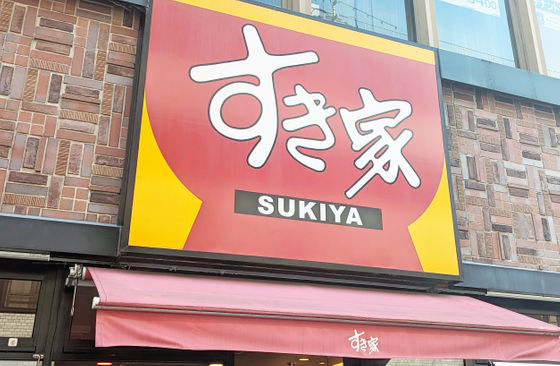 At the shop front, the appearance of a new menu is appealing.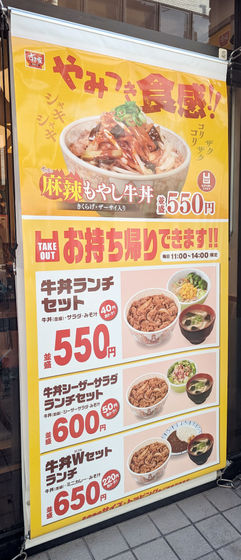 I will order it right away. This time, I chose `` Garlic Bean Sprouts Beef Bowl '' with garlic added to `` Maya Bean Sprouts Beef Bowl '', and the size was normal.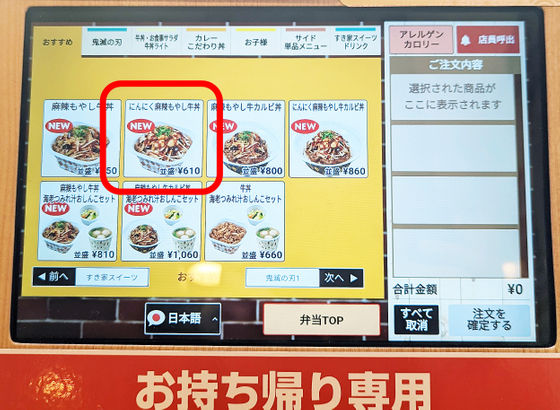 So, I took out and came back.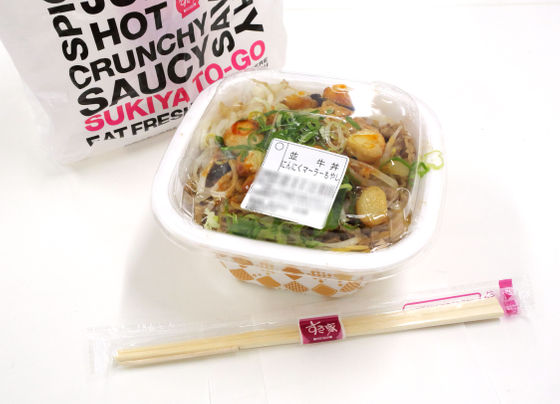 The beef bowl is topped with bean sprouts, cloud ear mushrooms, szechuan mushrooms, garlic, and chopped scallions, and is topped with a special ``mala sauce''.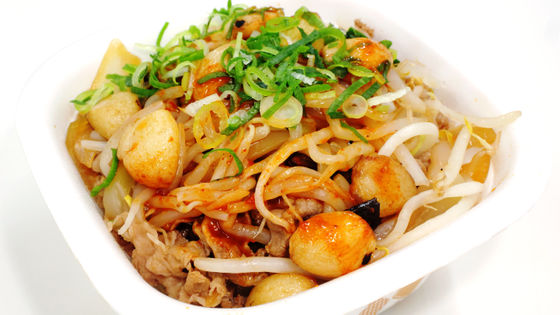 When I ate the ingredients, I felt three types of texture: the crunchy texture of bean sprouts, the crunchy texture of jellyfish, and the unique elasticity of Zhasai.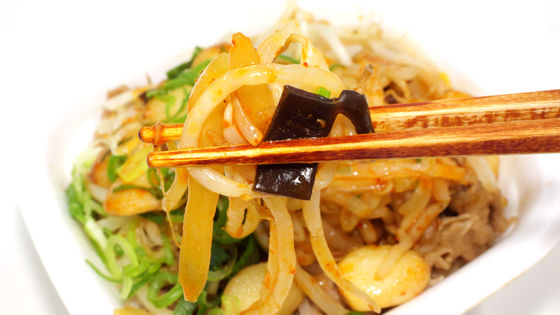 The special sauce has not only the spiciness of chili peppers, but also the stimulation of Hua Jiao that makes your tongue numb and the refreshing scent of Japanese pepper. It brings out the flavor of the meat and ingredients. In addition, the flavor of the garlic that made it sticky stimulates the appetite, so it was a dish that made me want to scratch it unintentionally.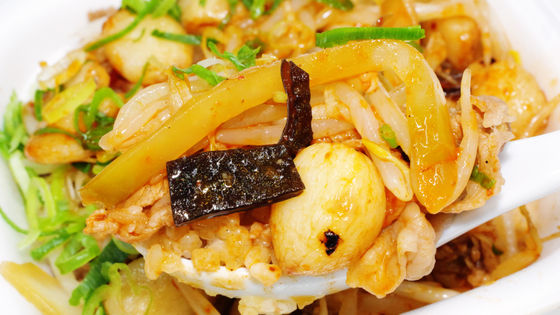 ``Masato Bean Sprouts Beef Bowl'' can be ordered at Sukiya nationwide from March 1, 2023 (Wednesday), and the prices are as follows.