I tried eating Lawson `` CUPKE '' a glimpse of the seriousness of convenience store cupcakes such as `` This short cake is no longer a drink '' `` Tiramisu is too complete ''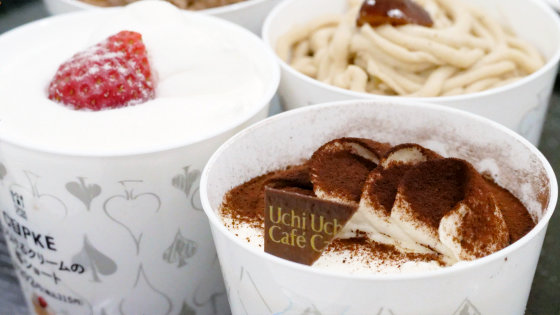 ` ` CUPKE '' series that contains 4 cakes that can be said to be classics of Western confectionery stores, short cakes, Mont Blanc, chocolate cakes, tiramisu, will appear in Lawson from Tuesday, October 22, 2019 . Among the convenience stores where the quality increases and new tastes appear, I dare to eat the classic 4 cupcakes, so I tried to eat it a bit ahead of time.

'CUPKE' with a classic cake in the cup appears

http://www.lawson.co.jp/company/news/detail/20191015news003.html
The CUPKE series is a cake that realizes that it is easy to carry and easy to eat on the go by making four popular cakes from pastry shops into cupcakes.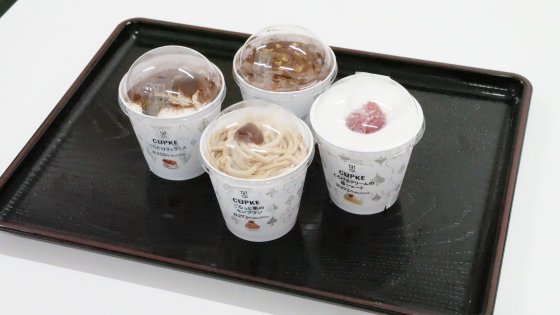 From left, 'Kuchidoke Tiramisu', 'Gorotto Chestnut Mont Blanc', 'Cacao Scented Chocolate' and 'Melting Cream Strawberry Short'.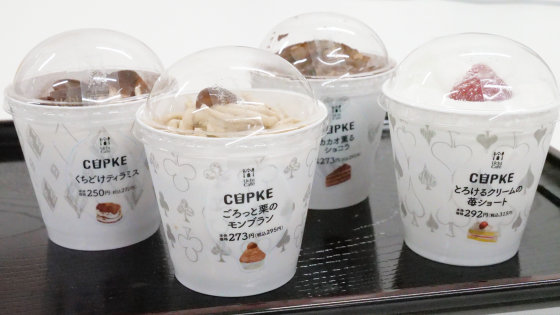 The size of the cup is about this compared to the iPhone SE with a total length of 123.8mm.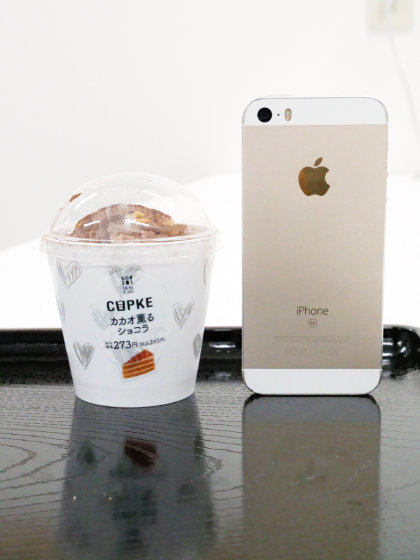 If you remove the transparent lid, you can see how each cake looks. They all look like "The Classic".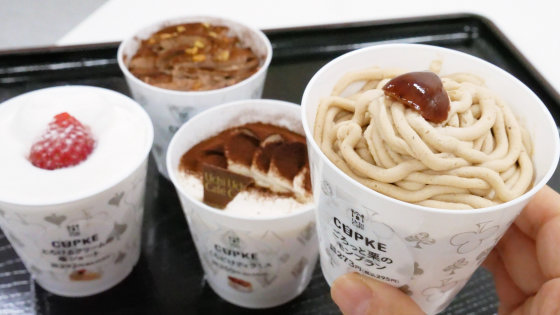 Let 's start with "Gorotto Chestnut Mont Blanc".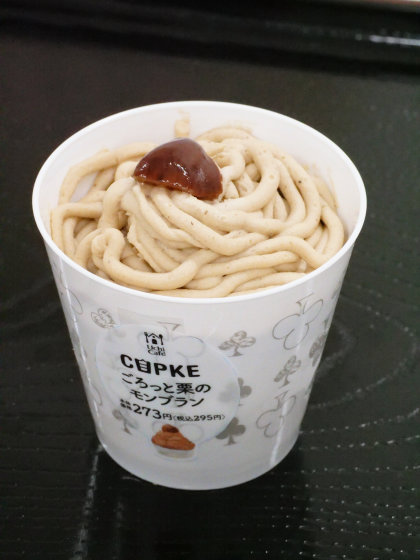 Since the sample was sent one pair ahead, the nutrition label is not attached, but according to the formula, it is 248 kcal per piece, carbohydrates 25.7 g, protein 3.1 g, lipid 15.3 g.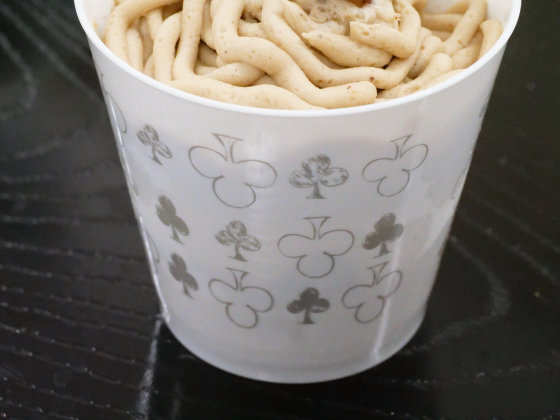 Astringent chestnuts are topped on top of marron cream made from Spanish marron paste.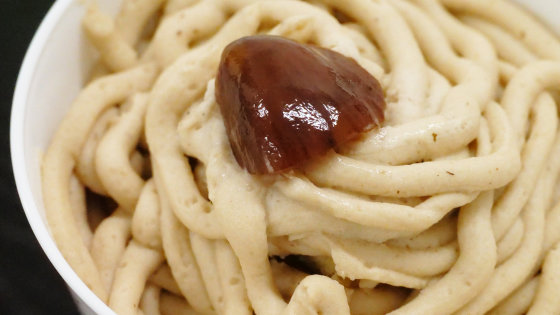 When I put a spoon, whipped cream was laid under the marron cream. Maron cream has a moist feel and a strong chestnut fragrance, but when combined with whipped cream, it is light.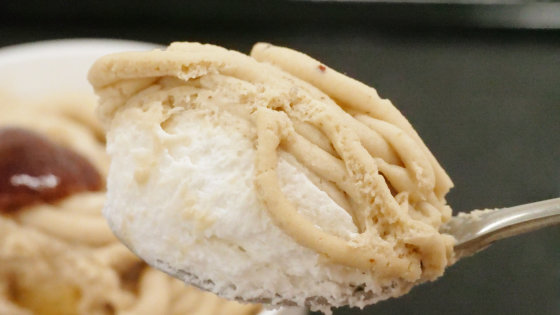 As I dug the cake further, a sponge fabric was laid under the cup.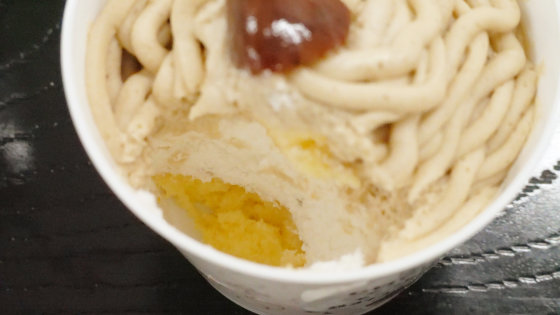 Between the whipped cream and the sponge dough is sandwiched in a paste that crushed the sweet potato boiled in chestnuts. Furthermore, the addition of crunchy biscuits added accents to the soft cake as a whole.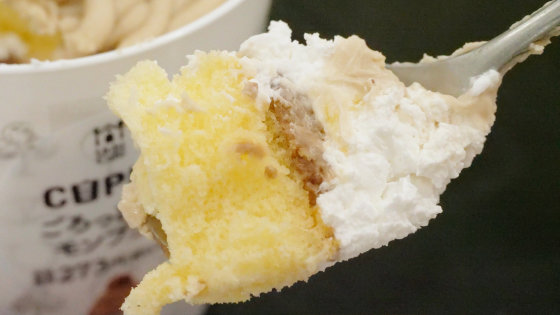 Next, let's eat "Melting cream salmon short".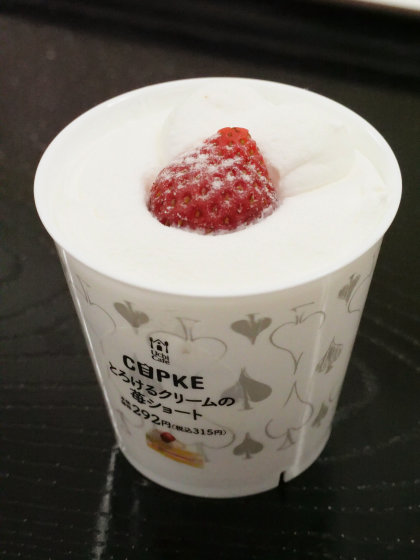 The name of the raw material was written on the cup of 苺 short. Calories are 266 kcal, carbohydrates are 17.4 g, fats are 21 g, and proteins are 2.1 g.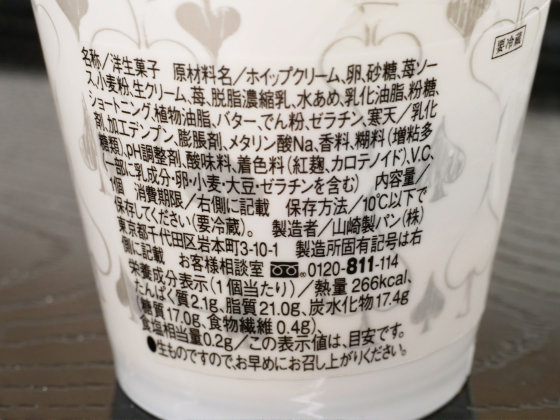 The top of the cup is white and red strawberries stand out.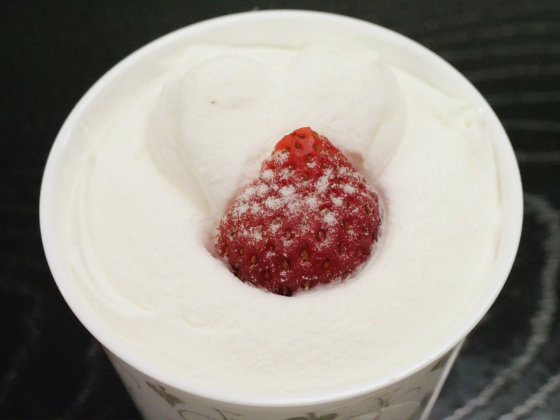 When I put a spoon, there are quite a lot of whipped cream layers, but it is a short cake, but the leading role is whipped cream. Although it is not as thick as the whipped cream used in Lawson's
premium roll cake
, the cream that uses 10% Hokkaido cream will melt in your mouth. "It 's not a cake, but a drink," commented.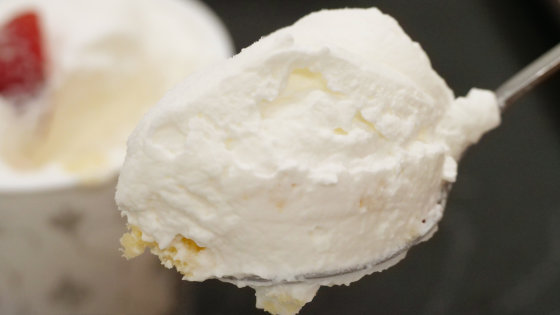 The cross section looks like this. More than half is whipped cream, so it is very light. Strawberry sauce sandwiched between whipped cream and sponge is filled with pulp and filled with sweet and sour strawberry. The combination of moist sponge, fluffy cream and fruity sauce was a simple yet rich finish.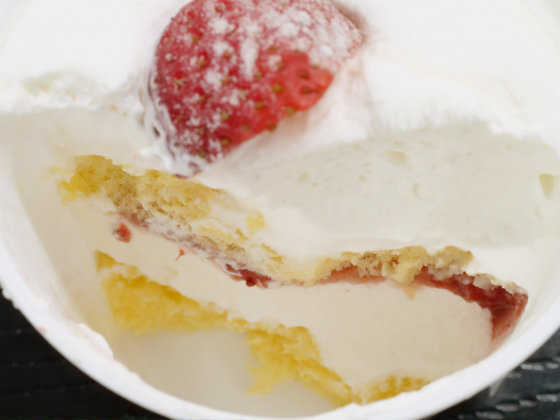 "Kuchidoke Tiramisu" is 269 kcal, carbohydrates 24.4 g, lipids 17.7 g, and proteins 3.3 g.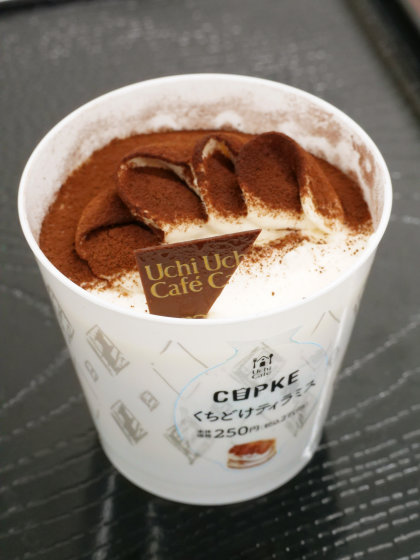 This is also a fluffy, light-tasting cake with mascarpone cheese as the main character. It is said that 100% of Hokkaido mascarpone cheese is used, and you can feel milky like fresh cream.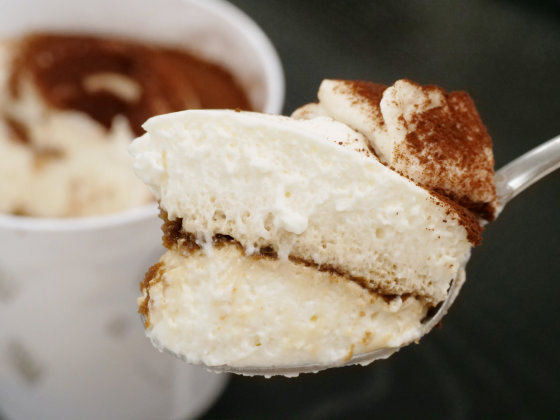 Sponge soaked with deep roasted coffee syrup was used between the creams and at the bottom of the cup, and the crisp bitterness fused with the mildness of mascarpone cheese. When they were eaten by editorial staff, mainly men in their 30s, they said that "The perfection of tiramisu is outstanding".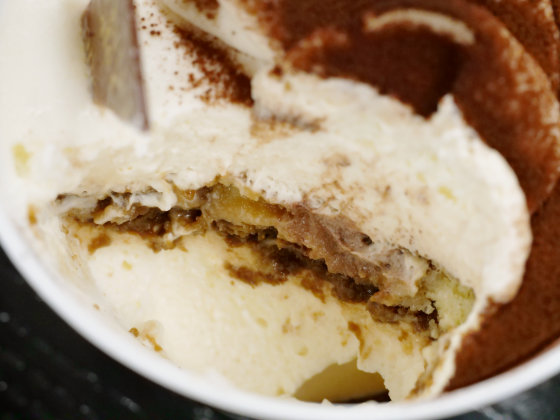 The last is "Chocolate with Cocoa". Calories are 314kcal, 20.8g carbohydrates, 23g fat, 4.5g protein.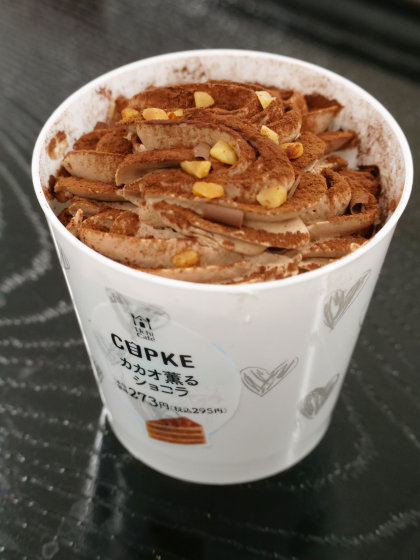 Chocolate whip sprinkled with nuts, chocolate and cocoa on top of the cup.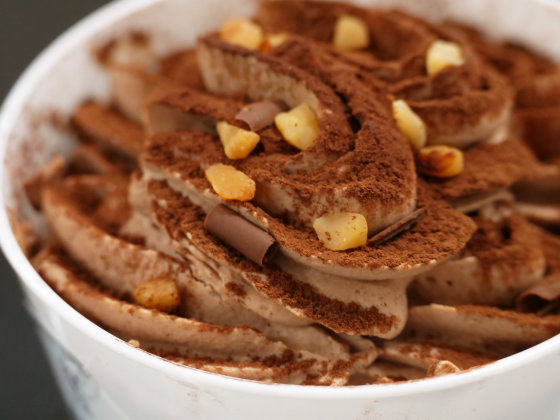 The chocolate whip was a little sticky compared to the cocoon short.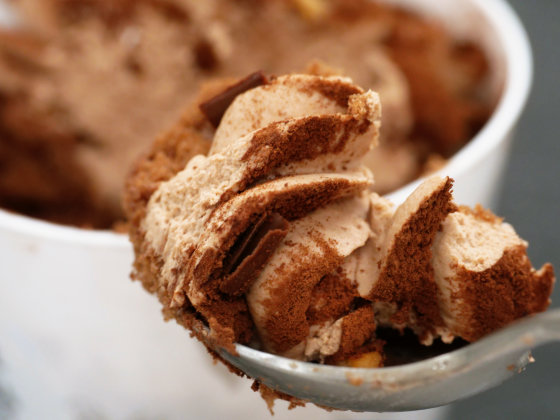 Furthermore, when I tried to eat the cake with a spoon to eat it, there was a heavy response called "Zum ..." that no other cake had. Ganache, which uses Ecuadorian cacao, is quite thick and melts in your mouth. The point is that the whole is not too heavy because of the crunchy feeling of the chocolate crunch, so it was a full-fledged chocolate cake.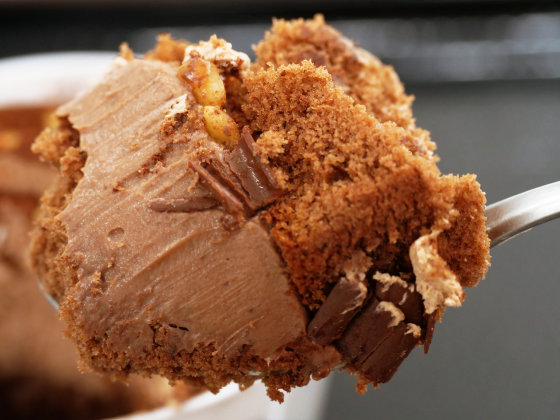 "Gorotto Chestnut Mont Blanc" is 295 yen including tax, "Toraku Cream no Sake Short" is 315 yen including tax, "Kuchidoke Tiramisu" is 270 yen including tax, and "Cacao Speaking Chocolat" is 295 yen including tax. Both are scheduled to appear on Tuesday, October 22, 2019. However, it is important to note that there is no handling in Okinawa Prefecture for cacao savory chocolate.