Seven-Eleven 'Kamakuramoko' tasting review using two creams of strawberry whip and Bavarian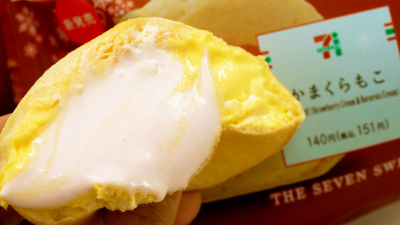 Seven - Christmas cake "of Eleven classic Christmas Kamakura new Suites of moko series that the image of a" "Kamakuramoko" has emerged from the November 20, 2018 (Tuesday). It is said to be a cream structure of two layers of thick Bavarian and sweet and sour strawberry whip, so I actually purchased and tried it.

Kamakuramoko - Seven - Eleven - Nearby and convenient -
http://www.sej.co.jp/i/item/04113562.html?category=110&page=1

This is the package of "Kamakuramoko".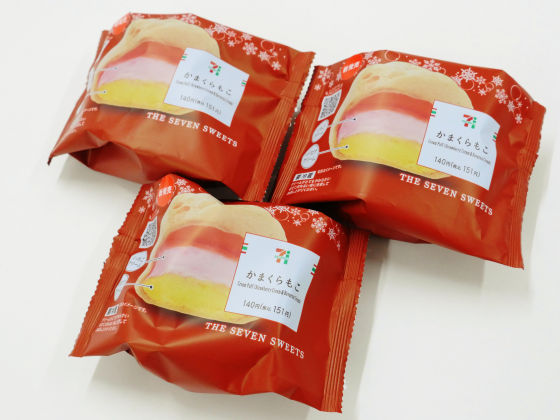 Looking at the back side, the raw material is continuing with milk, cream, egg ......, and cream elements are large. In addition, strawberry powder, strawberry concentrated fruit juice etc are included. The calorie is 250 kcal per package.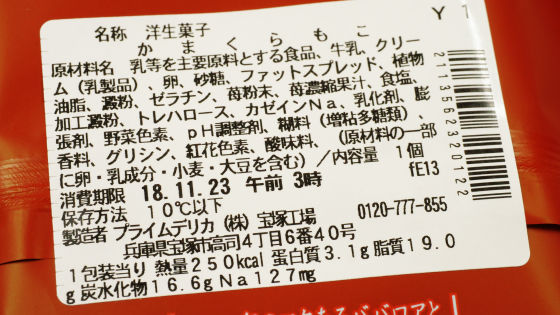 Kimakuramoko from the bag is the size that fits in the palm. Chocolate mint that appeared in August was also light blue, tiramisu and this was a black fabric blended with cocoa, but Kamakuramoko is a milky white fabric close to the original shitoko.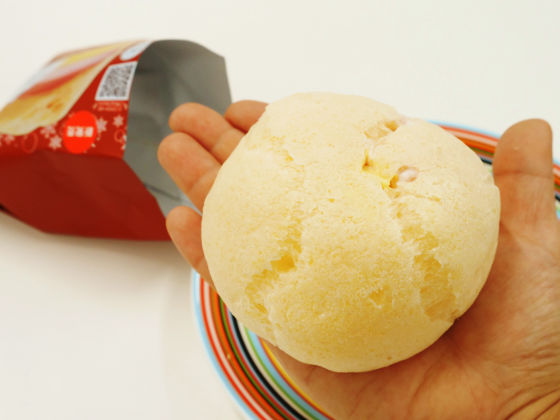 I try to split the fabric in half, I feel a dusty response.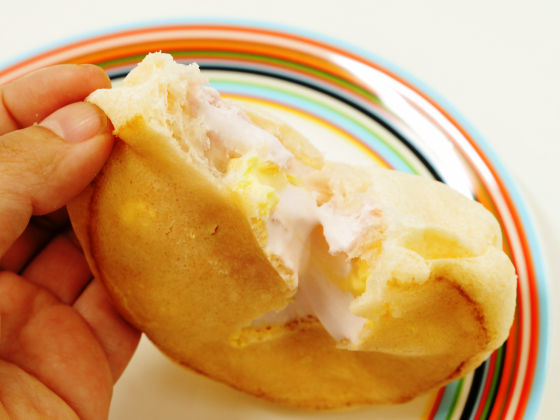 Quite a lot of creams are soft and spilling out.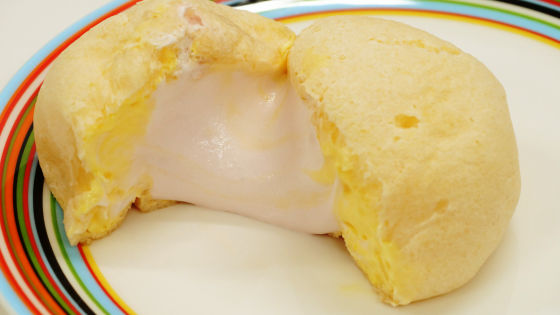 Cream has strawberry elements strong, Bavariro using Egroyal plus a little rich. As convenience store sweetness is gentle sweetness, finish that seems to be crispy even without coffee or tea. The texture of soft cream and dusty fabric was exquisite.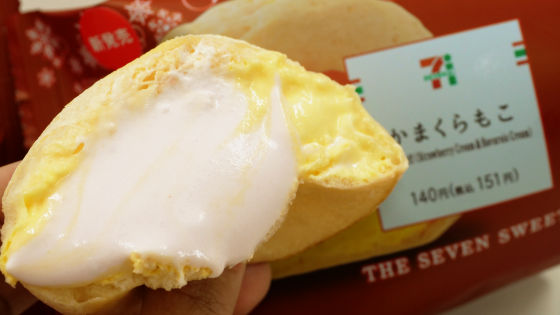 Like this, when you look closely, strawberry cream and Bavariro cream were two layers.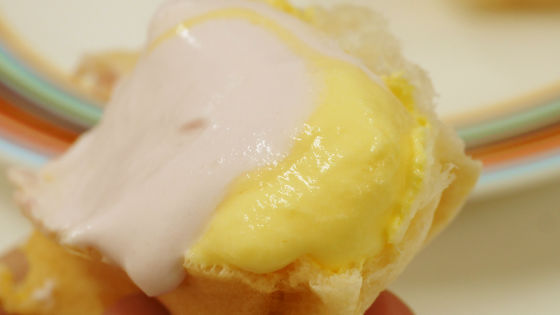 In addition, Kamakuramoko is 151 yen including tax, after September 20th, it is released sequentially in Seven - Eleven nationwide.