I felt the taste of autumn together with ice at the chestnut collapsible texture and mellow flavor "Meiji Essser Super Cup Maron"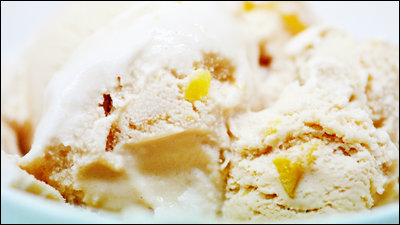 Meiji "Launched September 10 (Mon) on September 10 (Monday) Introduced the flavor of Maron, one of the classic sweets of the autumn sweets, into ice creamMeiji Essel Super Cup Maron"(120 yen without tax). I chose to eat quickly because I can enjoy the feeling of crushing with plenty of chestnut pulp on smooth and rich ice cream containing marron sauce.

The deliciousness of "Maron" popular in the taste of autumn, first appeared in "Essel"! "Meiji Essel Super Cup Maron" New Release

In terms of malon, the package is maroon.



The greatest uri of this time is that the chestnut pulp is contained, and the texture can also be enjoyed.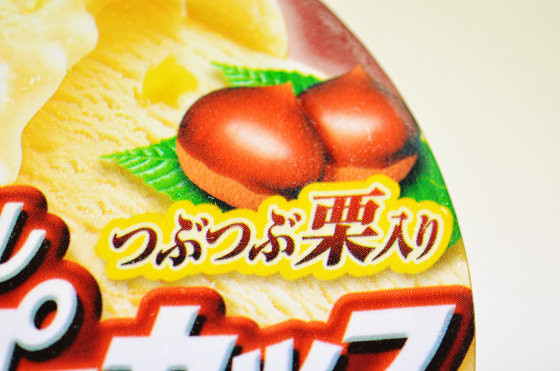 It seems that chestnut sword cooking is used for raw materials.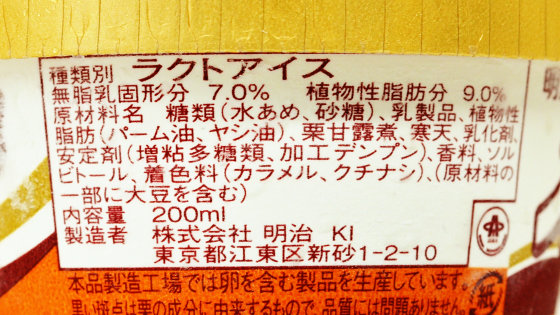 The energy per 1 piece (200 ml) is 308 kcal.



Open lid and lid.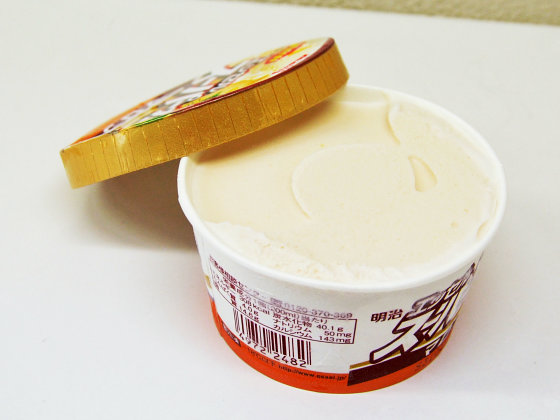 Not only because it contains chestnut pulp but also malon sauce is mixed, ice cream is also chestnut color.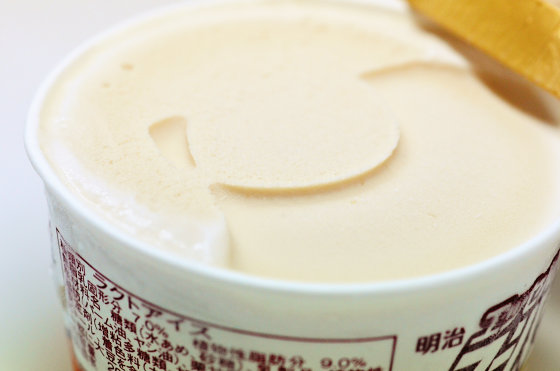 I could not see the chestnut pulp at all on the surface, but when I scooped inside with a spoon, I saw a yellow grain.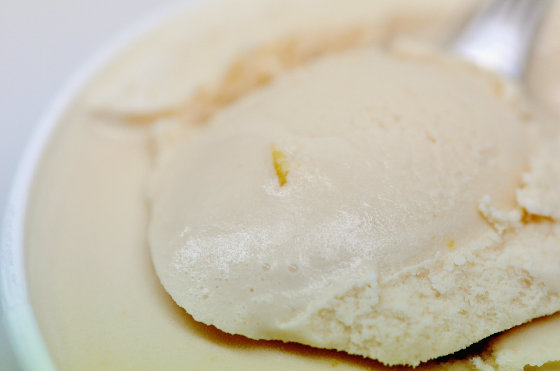 I will appear more and more. The taste felt a mellow chestnut flavor like a pastry confectionary Mont Blanc, and it has a rich taste coupled with the soft sweetness of vanilla.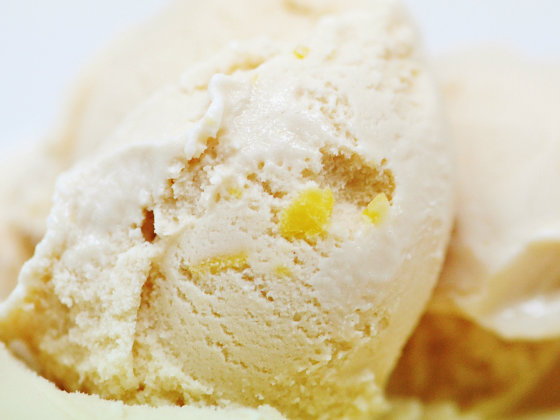 Chestnut pulp is not as sweet as it spreads at the moment of eating like a big chestnut, but it is accented with texture. Occasionally, there are also large grains that are completely different from the rest, and the large flavor of the chestnut is strongly felt, so I am happy as if I got a hit.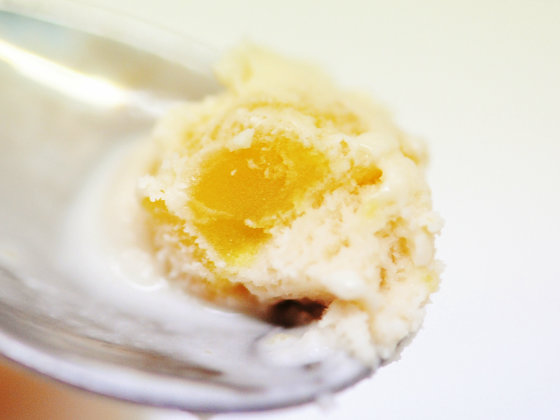 Particles of chestnut pulp are gathered in some places, and here it is good to taste the crispy texture.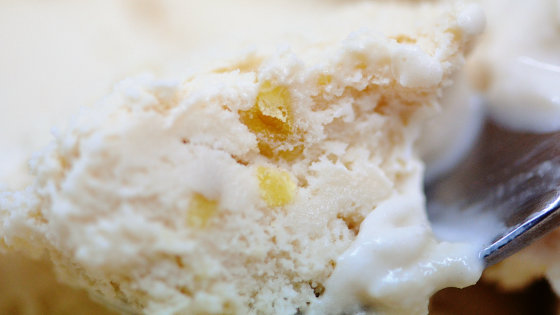 For the price of 120 yen, the chestnut flavor is firmly felt, and there is also a seasonal feeling, so may not it be just right for this time oyatsu?