I tried "Haagen Dazz new work" Alphonso Mango & Cream ", where fresh mango ice and thick vanilla intertwine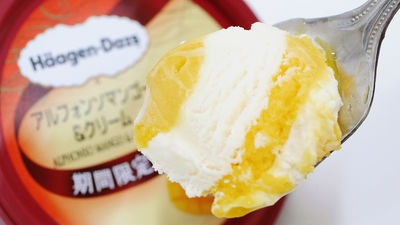 Combine vanilla ice of Haagen Dazs' classic flavor and Alfonso mango solve called the king of mango "Alphonso Mango & Cream"Has appeared on Tuesday, May 10. I bought it and ate it as soon as I finished it with ice cream of tropical flavor that is perfect for early summer.

Alphonso Mango & Cream | Products Information | Haagen-Dazs Häagen-Dazs
http://www.haagen-dazs.co.jp/alphonso_mango/

Alphonso Mango & Cream is in a dark orange package that imaged mango.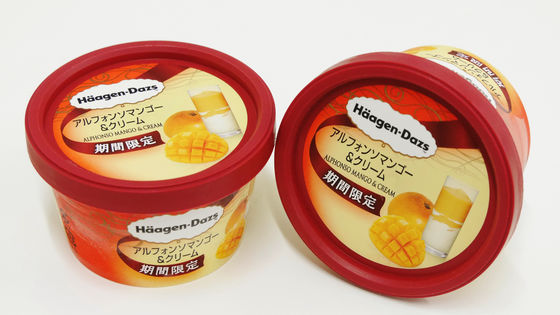 An illustration of fresh mango and a dessert with mango are drawn on the lid.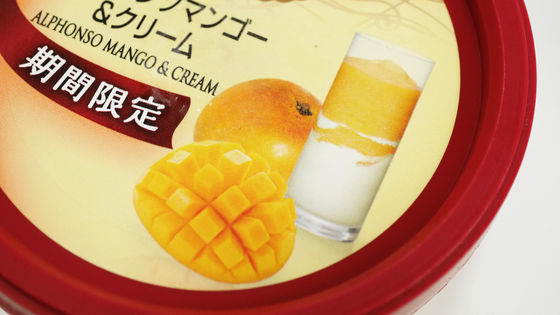 Because Mango Sorbet and Vanilla Ice Cream are mixed, the type is not ice cream "ice milk", the fat content is lower than usual Haagen Dazs.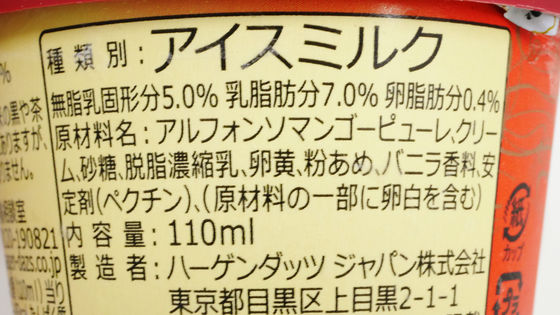 The calorie is 185 kcal per 110 ml.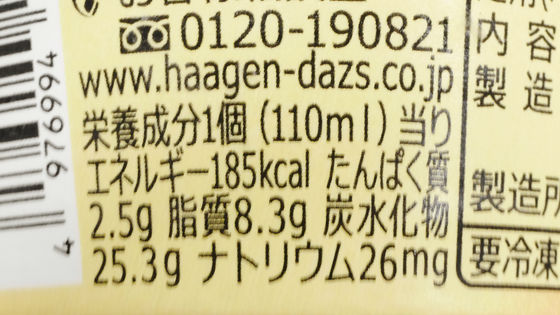 When you remove the inner pig and vinyl pig inside, vivid orange and cream colored swirl ice cream appears.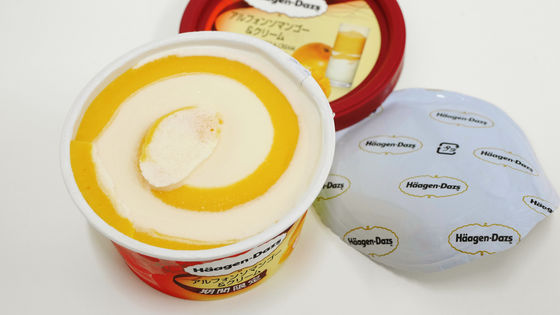 Mango Sorbet is developed to stick to the varieties so that you can enjoy the original rich sweetness and gorgeous scent of mango. Also, I reviewed the classic vanilla ice cream again and again, it seems that each mango and vanilla aimed at a flavor that stands out.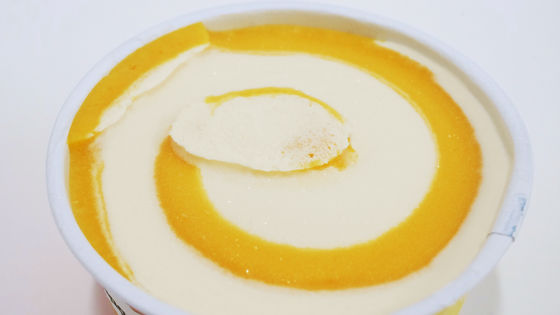 When eating, the fruity aroma of mango spreads in the mouth. The texture is refreshing and you can feel sweetness of ornate mango.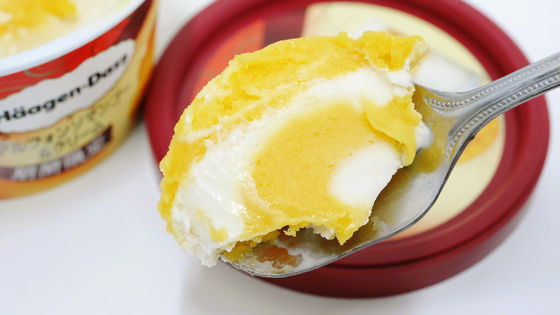 Although there are many vanilla ice as a whole, since the refreshing taste of mango solve is effective also in the rich flavor with creamy and rich, it seems to be perfect for early summer when the temperature began to rise.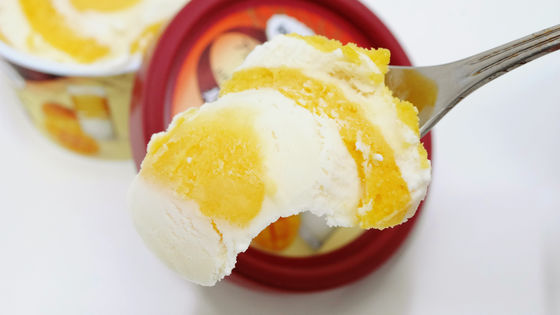 In addition, the price of Haagen Dazs Alphonso Mango & Cream is 294 yen including tax.