Hagen-Dazs mini cup 'banana & mascarpone' tasting review where the sweetness and smell of thick banana wraps the flavor of mascarpone cheese and lemon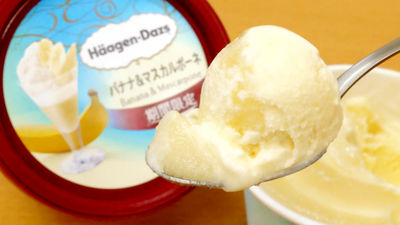 Häagen-Dazs mini cup 'Banana & Mascarpone' appeared for a limited time on Tuesday, 25 June 2019. The combination of sorbet of a ripe sweet banana and
mascarpone
ice cream, a type of cream cheese, is a flavor that enjoys a 'summery taste' with a hidden taste plus lemon juice. I was really worried about what it tasted and I ate it.
'Mini cup' Bananas & mascarpone '' | Hagen-Dazs Japan
https://www.haagen-dazs.co.jp/company/newsrelease/2019/_0509.html
Hagen-Dazs I bought a mini cup 'banana & mascarpone'.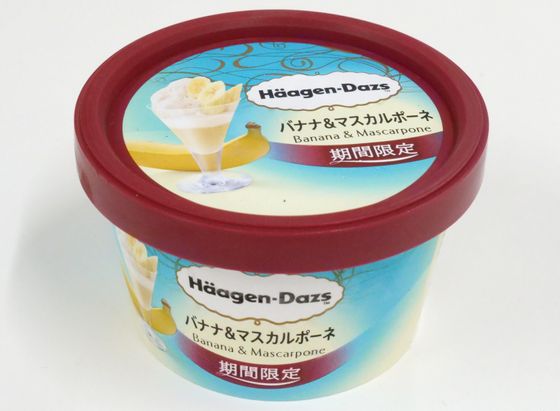 The package included a glass of banana sorbet and mascarpone ice cream and a yellow banana. It looks like a summer-limited ice cream, and the background is a cool light blue.



Ice milk is classified by type. Raw material names include 'sugar', 'cream', 'banana puree', 'defatted concentrated milk', 'mascarpone cheese', 'egg yolk', 'water candy', and 'lemon-enriched juice' that is added as a hidden taste. Calories are 179 kcal per cup (110 ml).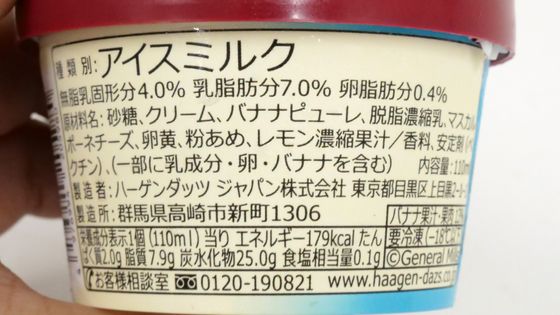 When I opened the lid, a cream banana sorbet and a white mascarpone ice cream swirled. Unlike Mascarpone ice cream, banana sorbet looks a bit grainy.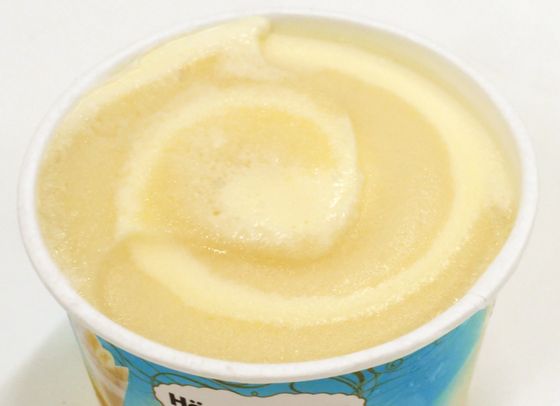 When you eat a bite, the rich sweetness and smell of banana spreads out in your mouth. Although sorbet has a smoothness that is closer to ice cream than sherbet, the crisp texture is a good accent. The taste of Mascarpone cheese is not so strong, and the finish looks like cheese. It was that lemon juice was in the hidden taste, but even if it was concentrated intensively, the smell and flavor of lemon was not felt.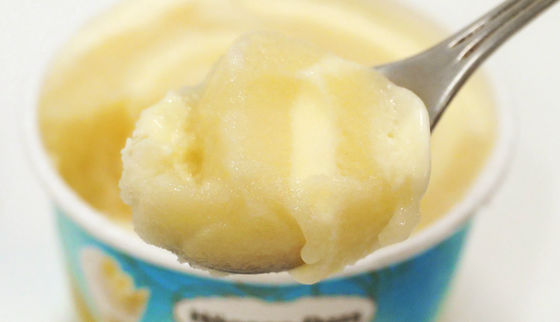 The Häagen-Dazs Mini Cup 'Banana & Mascarpone' is available for a limited time from Tuesday, 25 June 2019 and can be purchased at convenience stores and supermarkets nationwide. The suggested retail price is 319 yen including tax.