Tasting review of 'Pierre Hermé Signature Cupcake Maron Chocolat', an adult sweet from 7-Eleven, devised by 'Picasso in the Western confectionery world'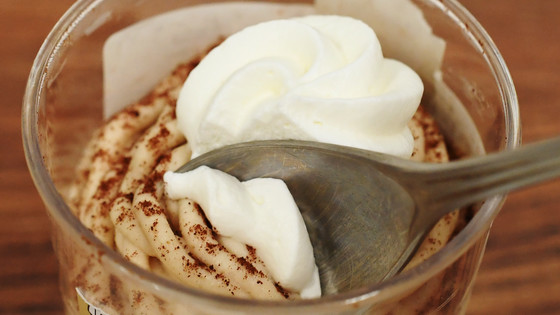 The chestnut and chocolate cupcake ' Pierre Hermé Signature Cupcake Maron Chocolat ' devised by French pastry chef
Pierre Hermé
, also known as '
Picasso in the patisserie world,
' is a Seven-Eleven sweet on October 22, 2020. Appeared on Sunday (Thursday). The sweets made by the world's best pastry chef can be easily tasted at convenience stores, so I ate what kind of sweets they actually were.
Invented by Pierre Hermé Cupcake Maron Chocolat | Seven-Eleven-Nearby and convenient-
https://www.sej.co.jp/products/pierre2010.html
Pierre Hermé Signature Cupcake Marron Chocolat (334 yen including tax) looks like this.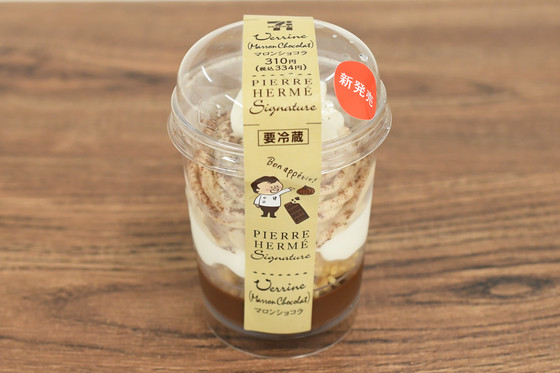 On the sticker that closes the lid, a cute illustration of Pierre Hermé and chocolate and chestnuts was drawn.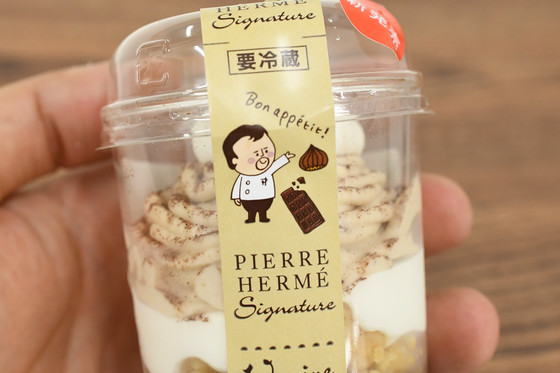 The size of the cupcake is about this compared to the transportation IC card.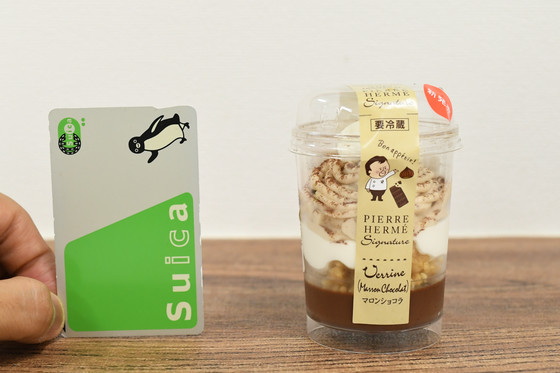 From the side of the transparent container, you can see the layers of whipped cream, malon cream, cream, cookie dough, and chocolate cream overlapping from the top.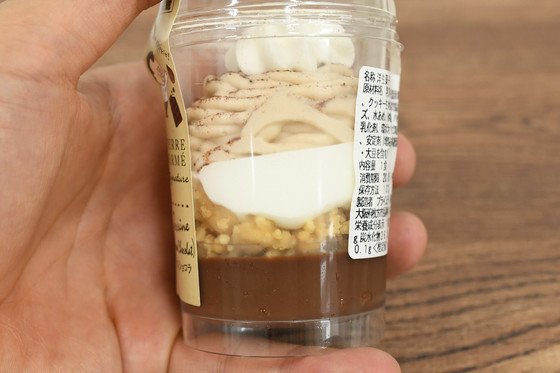 Ingredient names include foods made mainly from milk, milk, cream, cookie dough, boiled chestnuts, chocolate, malon paste, cheese, candy, sugar, butter, eggs, and adjusted cocoa. Calories are 276 kcal per cup.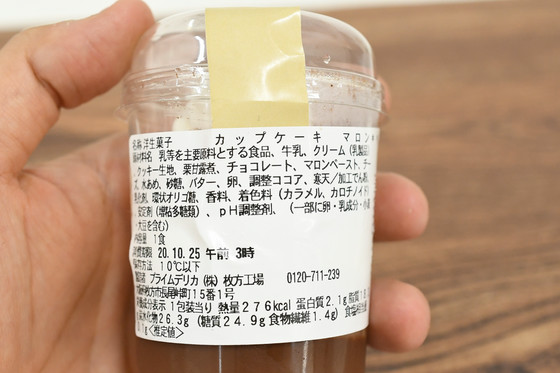 When you open the lid, it looks like this. Cocoa powder is sprinkled on top of the marron cream, and whipped cream is topped on it.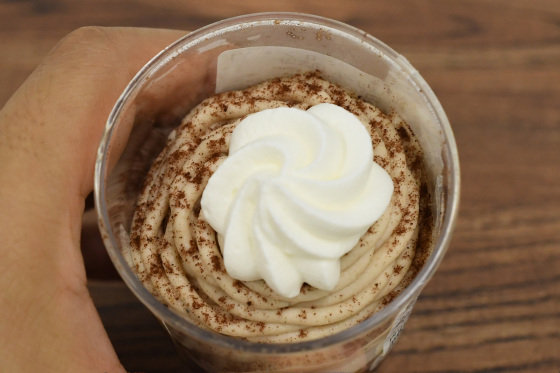 Marron cream is very smooth and fits easily with a spoon.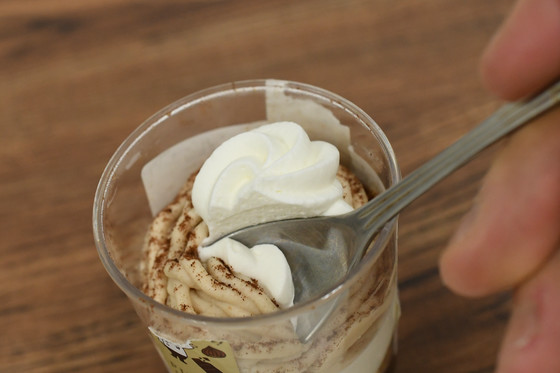 If you eat only the upper layer of whipped cream and marron cream, the marron cream has a very smooth texture and the gorgeous chestnut flavor spreads throughout your mouth.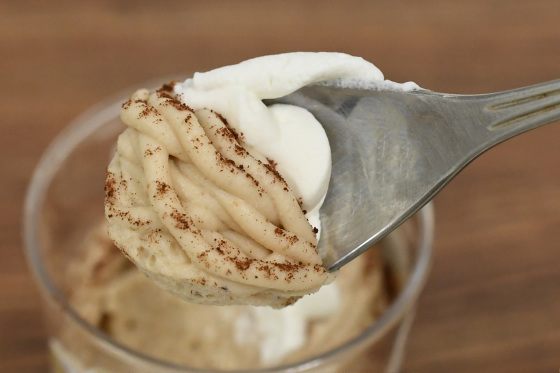 Then, I took the plunge and scooped it all at once with a spoon. The cookie dough in the lower layer has a crispy texture and salty taste, and is a good accent in the rich and smooth marron cream. Also, the chocolate cream in the bottom layer is sticky and quite bitter, but this elegant bitterness tightens the overall taste and creates high-class sweets for adults.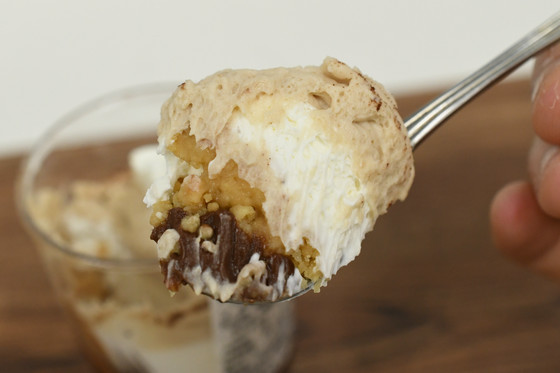 Pierre Hermé Signature Cupcake Maron Chocolat will be available for purchase at Seven-Eleven stores nationwide from October 22, 2020.