Lawson's ``Team Tuffle-Souffle fluffy waffle rare cheese-'' tasting review with rare cheese and whipped cream sandwiched with fluffy waffles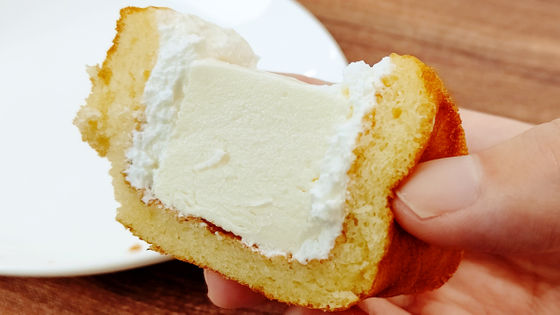 At Lawson, which has produced full-scale convenience sweets such as '
Premium Roll Cake
', '
Team Tuffle-Suffle Soft Waffle Rare Cheese-
' has been introduced from Tuesday, August 11, 2020. Waffles with a fine meringue texture, sandwiched with rare cheese and whipped cream using French cream cheese, the fluffy souffle waffle dough and the smooth texture of the rare cheese have a new sensation, so the
caramelized chow
dough I tried it with '
Paris Monche -Brule pie shoe-
' where you can enjoy the
scent of
Launched 'Brule Paische' and 'Souffle Fluffy Waffle Rare Cheese' | Lawson Official Website
https://www.lawson.co.jp/company/news/detail/1404057_2504.html
Team Tuffle -Suffle Soft Waffle Rare Cheese- | Lawson Official Website
https://www.lawson.co.jp/recommend/original/detail/1404050_1996.html
Paris Mush -Brule Paishoe- | Lawson Official Website
https://www.lawson.co.jp/recommend/original/detail/1404051_1996.html
Arrived at Lawson.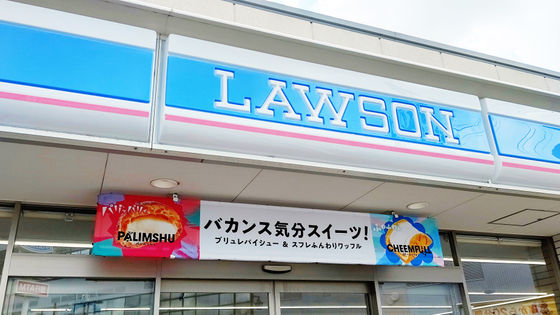 I found two kinds of new sweets I was looking for in the sweets corner, so I bought them immediately.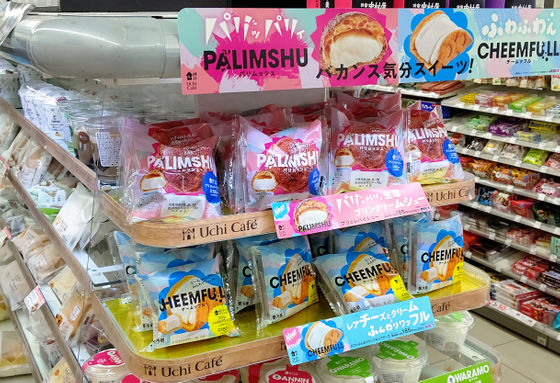 First of all, I will eat from 'Souffle fluffy waffle rare cheese'.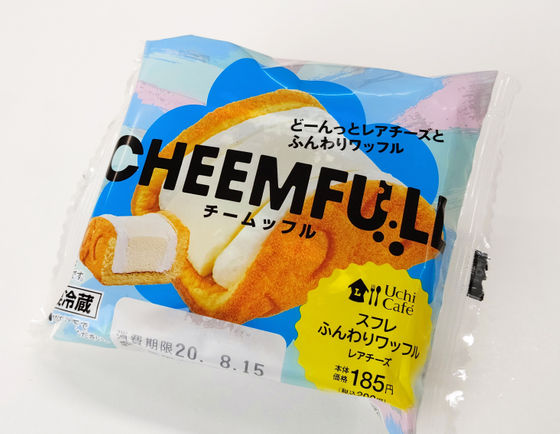 In the raw material column, 'whipped cream', 'process cheese', 'fresh cream', etc. were listed.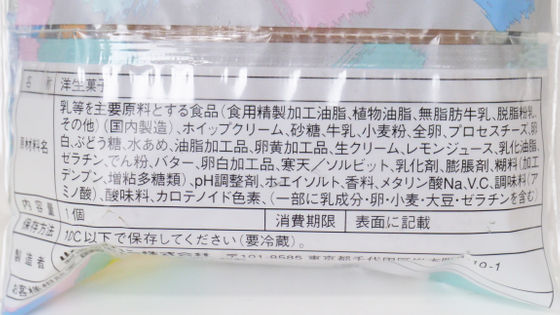 The calorie is 169 kcal per piece.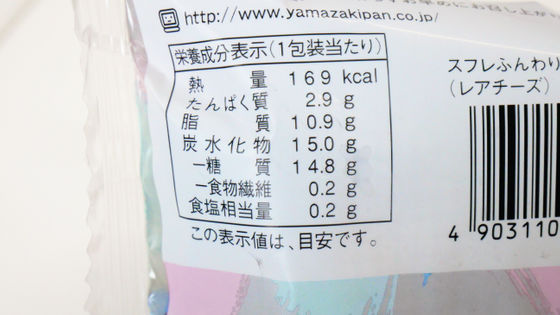 When I tried to put the contents on a plate, I was overwhelmed by the impact of betraying the imagination of 'waffles with cheese and cream.'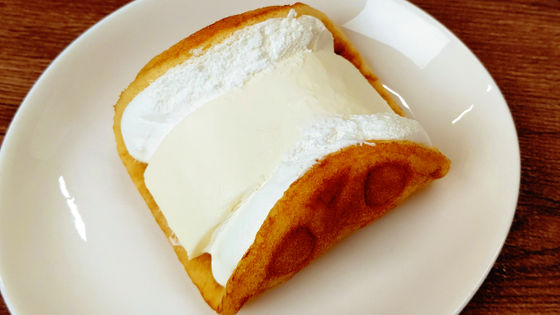 The long side is about 7 cm.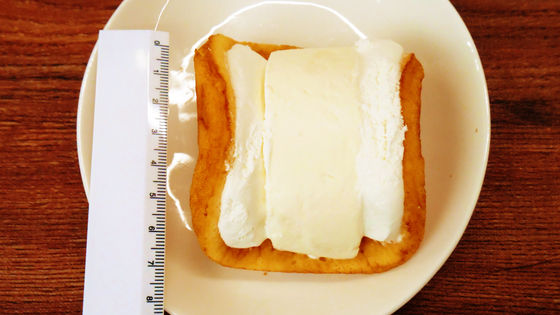 If you cut it in half and look at the cross section, you can clearly see the structure in which the rare cheese in the center is sandwiched between whipped cream and waffle dough.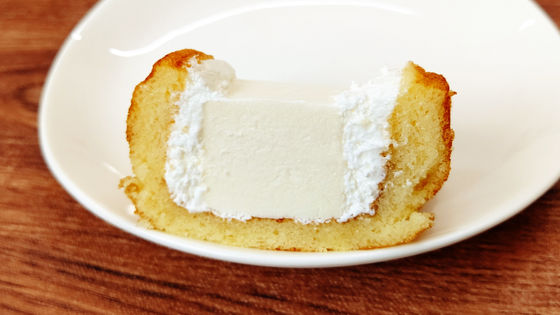 When I ate it, I felt that the smooth rare cheese melted smoothly after the soft waffle dough and whipped cream were untied in my mouth. The waffle dough and cream are soft and light so that you do not feel the texture, and the sweetness is also very modest. Thanks to that, the desserts that enhance the slight acidity of rare cheese and the mellowness unique to cheese are finished.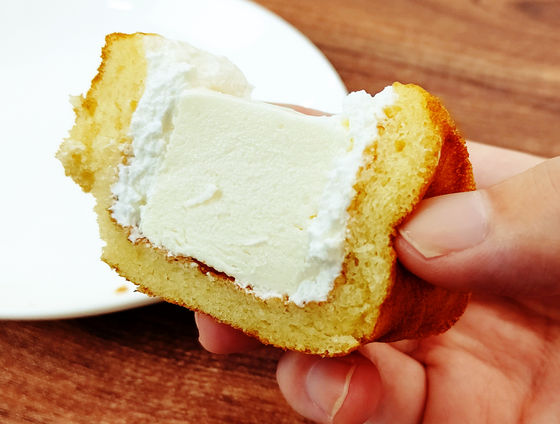 Then, 'Brue Repaisu'.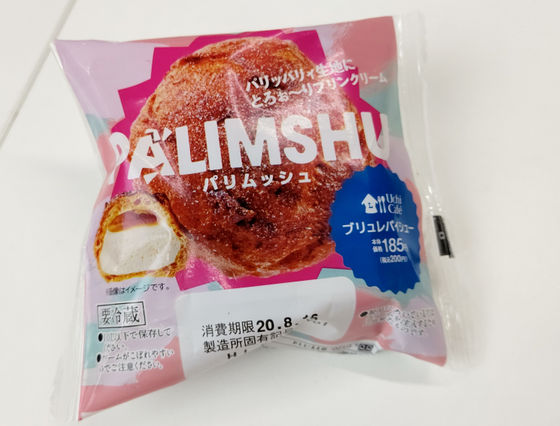 'Whipped cream,' 'pie dough,' 'whole egg,' and 'fresh cream' are used as raw materials.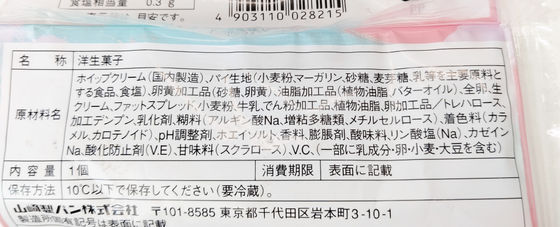 The calorie is 312 kcal per one.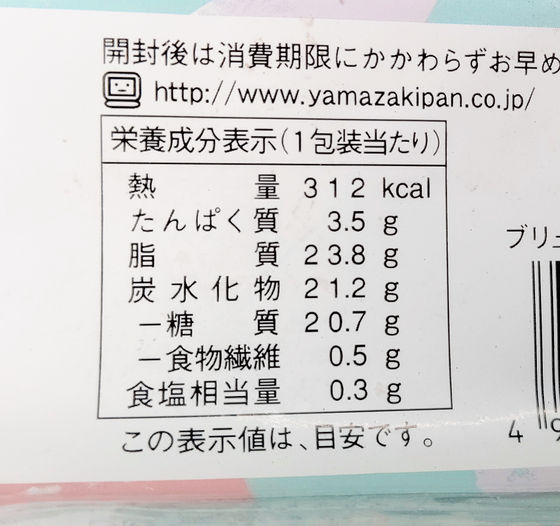 When you put it on a plate, it looks like this.



The diameter was about 9.5 cm, which was a size larger than the 'Souffle fluffy waffle rare cheese'.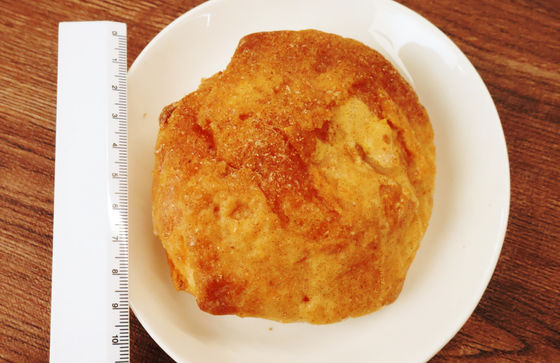 The caramelized pie chow dough had a crunchy, crispy texture and a bittersweet bite like caramel. In addition, the sweetness of the pudding cream in the center enhances the rich flavor of the egg yolk, so the sweets are finished with a contrast of 'the outside is crispy and slightly bitter and the inside is mellow and rich.'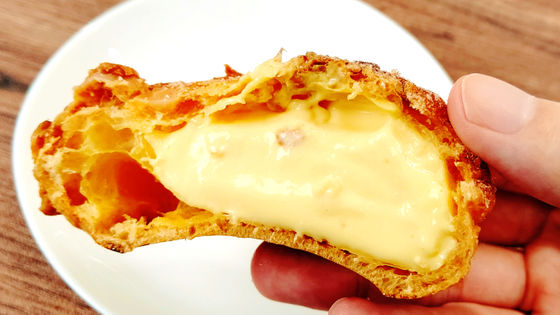 'Team Tuffle-Souffle Soft Waffle Rare Cheese-' and 'Parimush-Brule Paische-' can be purchased from Lawson nationwide from August 11, 2020 (Tuesday), and the price is 200 yen including tax.