Nintendo Switch Lite actual machine play video will be released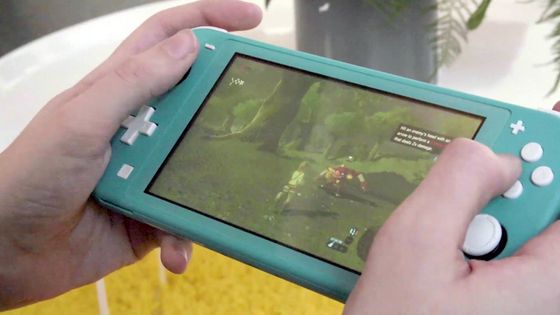 A movie that actually plays ' Nintendo Switch Lite ' that appears on Friday, September 20, 2019 has been released. In the movie, you can compare the size and feeling of use with the Nintendo Switch, and you can see how you are actually playing the game.

Hands-On With The Nintendo Switch Lite: Sturdy, Stylish, Comfortable
https://kotaku.com/hands-on-with-the-nintendo-switch-lite-sturdy-stylish-1837592379

Switch Lite First Look: Nintendo's Smaller Switch Is Sneaky Good
https://gizmodo.com/the-switch-lite-is-sneaky-good-1837587366

Looking at the following movie, you can see how you actually play with Nintendo Switch Lite.

Nintendo Switch Lite-Hands-On-YouTube


Heather Alexandra, a staff member of the game news media Kotaku , said, "At first, it looked like a toy, but it was very good when touched," he said.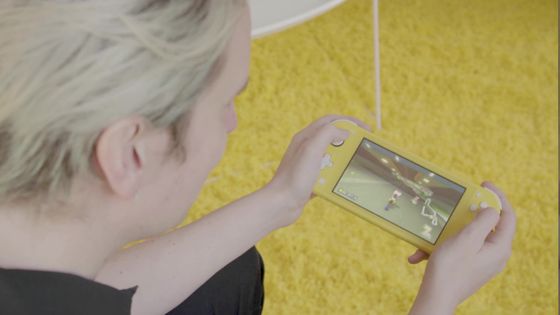 The biggest point that Mr. Alexandra points out is that "Nintendo Switch Lite does not have Joy-Con".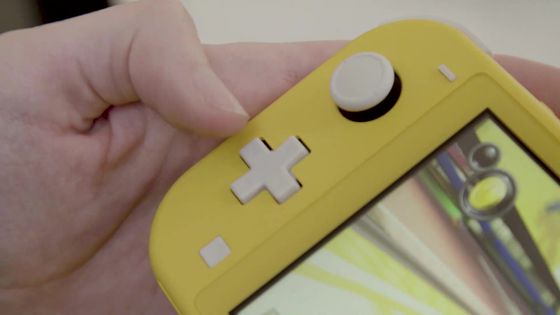 For this reason, Nintendo Switch Lite does not offer functions such as Joy-Con's " HD vibration ", which is said to be "tactile rather than vibration ".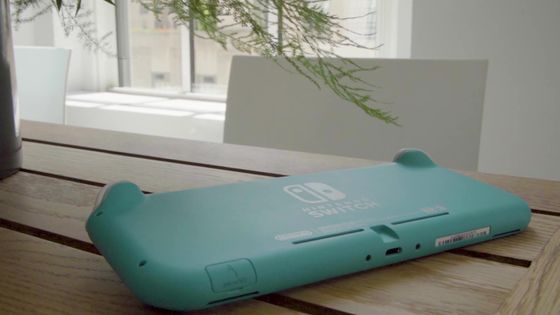 Nintendo Switch Lite's resolution is 1280 x 720, the same as Nintendo Switch, but the screen size has been reduced from 6.2 inches to 5.5 inches.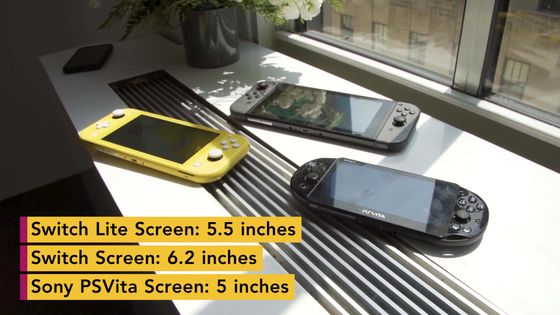 "The sensation of playing Nintendo Switch Lite is like a Nintendo 3DS," says Alexandra, due to the lack of Joy-Con and screen reduction.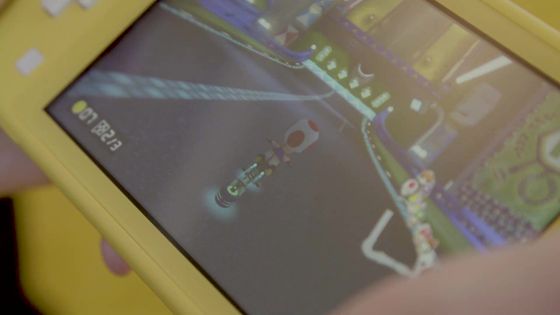 On the other hand, the improvement is that the duration of the battery has increased. According to the Nintendo site , the time to play " The Legend of Zelda Breath of the Wild " on Nintendo Switch Lite is about 4 hours, which is about 3 hours to 1 hour longer than the previous model Nintendo Switch.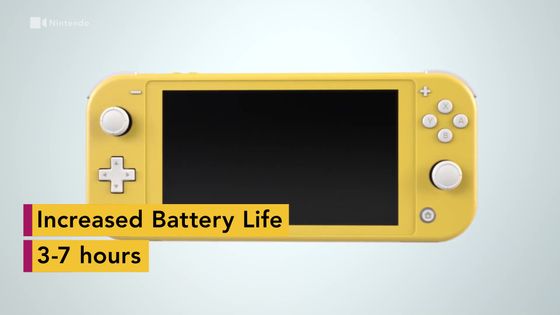 The new Nintendo Switch model also has a longer battery life, which is related to a 40-50% reduction in power consumption.

New model of Nintendo Switch reduces power consumption by 40-50% and greatly improves battery duration-GIGAZINE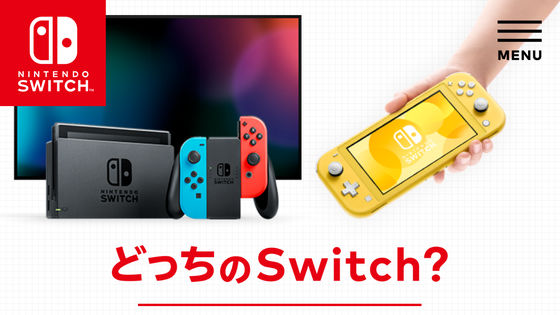 "Battery drive time hasn't increased significantly, but it's a big difference to lie down on the road or in the bed of the room," says Alexandra.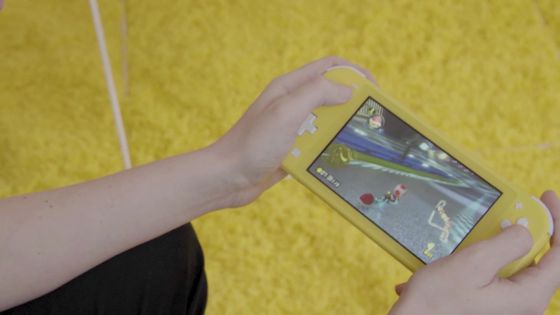 When I actually played " Mario Kart 8 Deluxe " and "The Legend of Zelda: Breath of the Wild " with Nintendo Switch Lite, all the functions required for the game were all there, and it was said that there was no hindrance to play.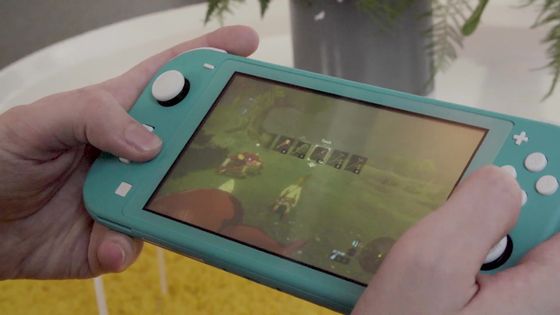 Alexandra said, `` I like connecting Nintendo Switch to the dock and playing on a TV monitor or sharing the play with live streaming, but I can not say anything, but I do not seek perfect function with emphasis on comfort For humans, it 's a model that has everything you want. "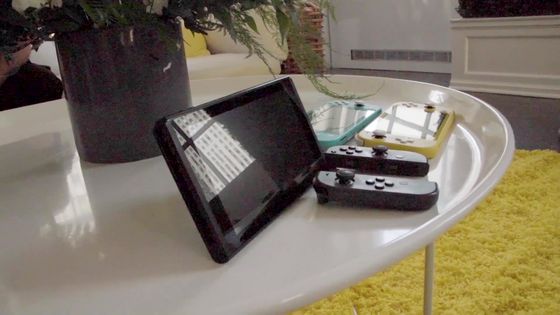 Also, Sam Rutherford, a writer of technical media GIZMODO , is evaluating Nintendo Switch Lite from a different perspective than Alexandra.

If you compare the upper Nintendo Switch Lite with the lower Nintendo Switch, there is no stand on the back of the Nintendo Switch Lite.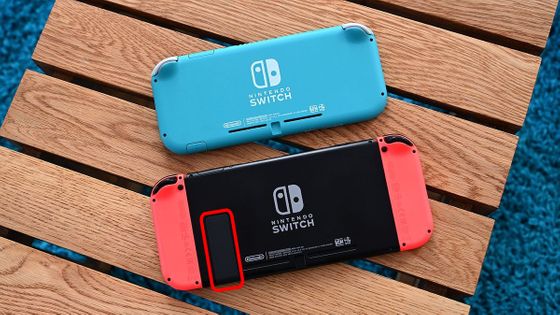 It also points out that "Nintendo Switch Lite has a slightly warmer color temperature on the screen".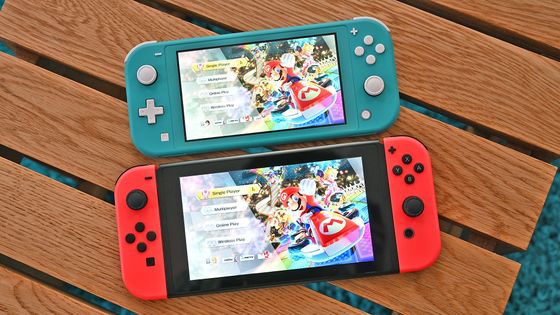 Furthermore, thanks to the integration of the controller and the main body, it is no longer possible to feel the subtle squeaks and rattling that were in the Nintendo Switch's mobile mode. Rutherford said, "It was nearly 25% smaller than the Nintendo Switch, and it became more robust, so it can be carried in a bag without feeling anxiety."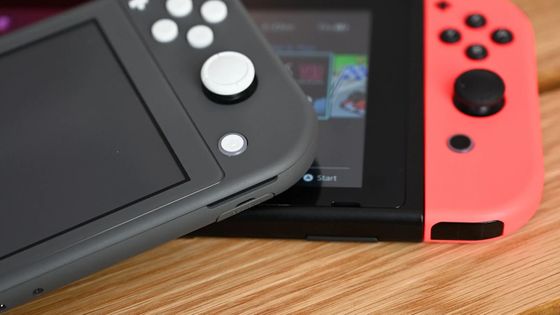 For this reason, Rutherford commented, "Nintendo Switch Lite is specialized for casual use in mobile mode, and it is a device for adults rather than children."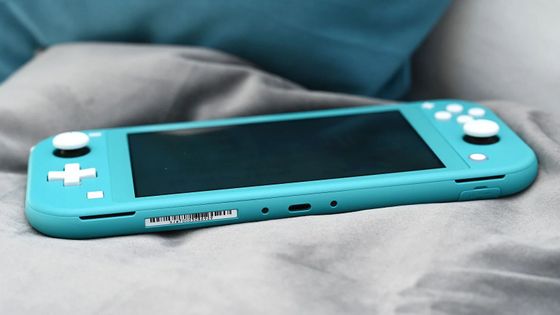 The Nintendo Switch Lite main unit can be pre-ordered on Amazon.co.jp for a limited design version scheduled to be released on November 1, 2019, and the price is 20,1978 yen at the time of article creation.

Amazon | Nintendo Switch Lite Zacyan / Zamazenta [Mobile phone included / AC adapter included] | Game