"Nintendo 3DS LL" whose screen size increased by 90% will be released on July 28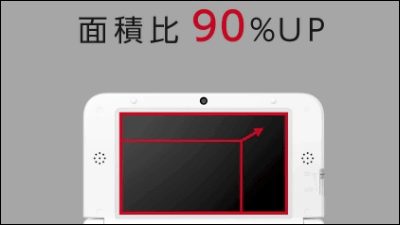 At Nintendo's net broadcast "Nintendo Direct" that was held today, as a size variation model that enlarged the screen size of Nintendo 3DS "Nintendo 3DS LLIt was announced that it will be released on July 28. The price keeps the standard up to now at 18,800 yen including tax, but for that reason the AC adapter is not included.

Nintendo 3DS LL
http://www.nintendo.co.jp/3ds/hardware/3dsLL/index.html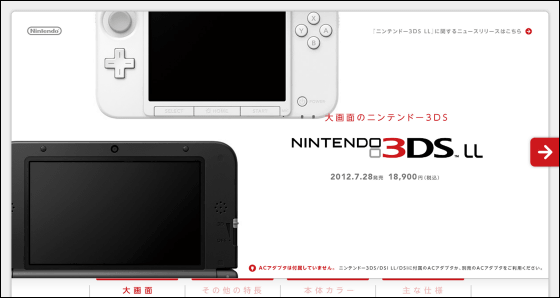 Nintendo 3DS "Nintendo 3DS LL" released on July 28, 1.9 times big screen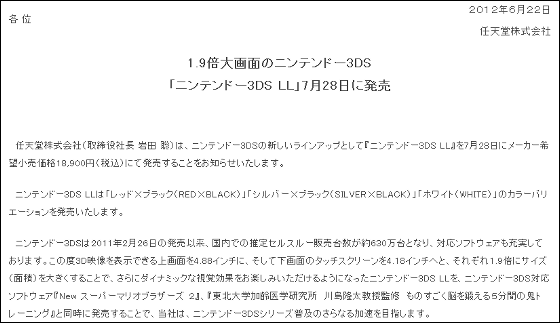 This is Nintendo 3DS LL.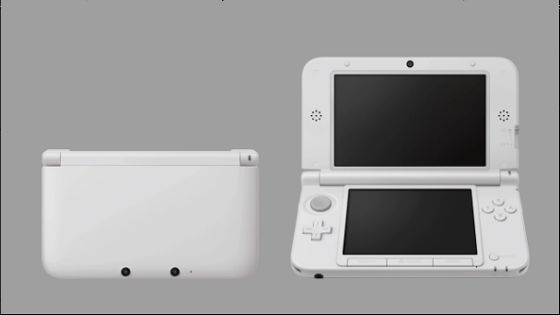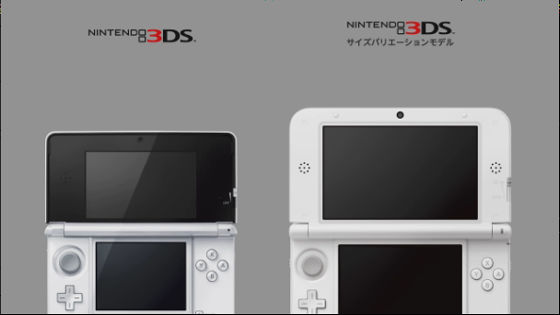 Conventional 3DS is 3.53 inches, 3DS LL is 4.88 inches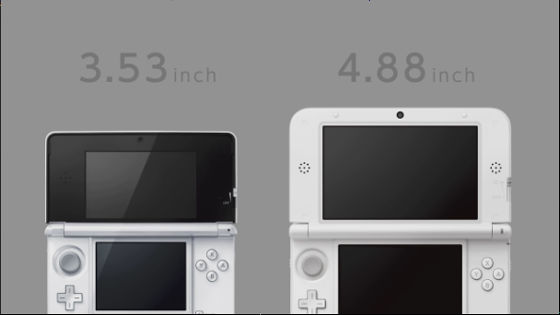 The area ratio of the top screen is 90% up (1.9 times)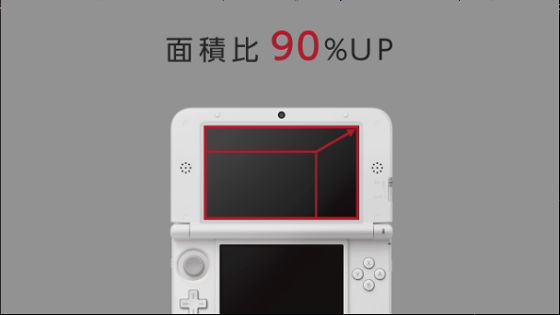 When compared, it is like this.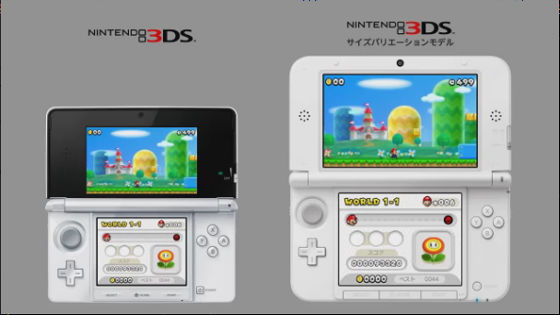 The lower screen is 3DS 3.02 inches, 3DS LL 4.18 inches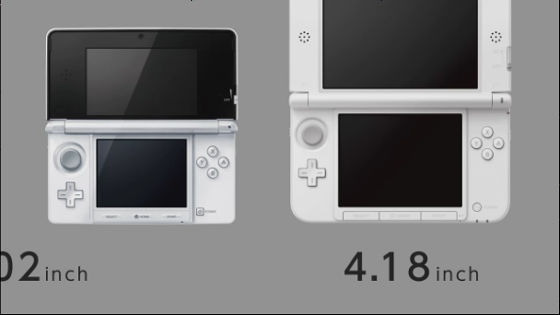 Body size comparison. Although the screen ratio is up by 90%, the size is limited to 46% up.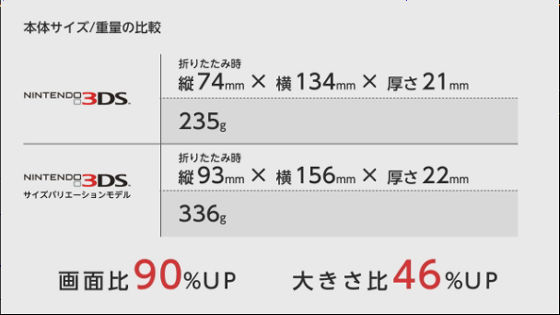 Battery duration lasts a little longer.



The color variation is "WHITE" "RED × BLACK" "SILVER × BLACK" three kinds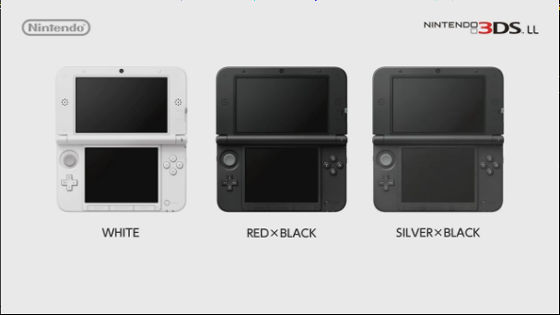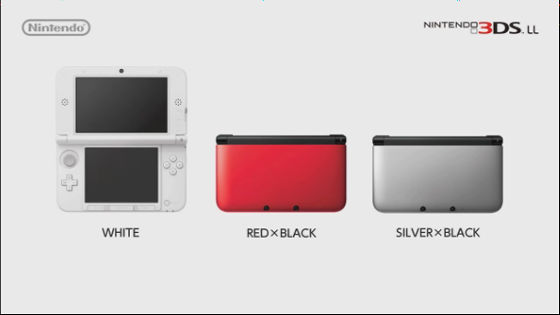 The price is 18,900 yen. Since the AC adapter is not included, you need to use the one that comes with 3DS, or purchase an option separately.