Latest movie that understands how Nintendo wants users to play "Nintendo Switch"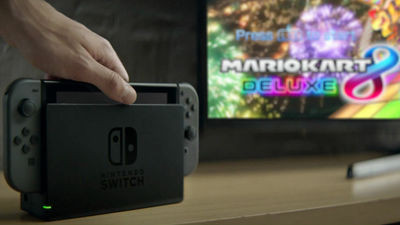 Nintendo's sale on March 3, 2017 (Friday)Nintendo Switch"Is a game machine that combines the functions of both stationary and portable equipment. A movie of "Mario Kart 8 Deluxe" that shows Nintendo how users want Nintendo to play Nintendo Switch, which has been delivered worldwide by the release of the presentation and gained great attention, has been released.

Mario Kart 8 Deluxe - Rennen fahren, wann und wo du willst (Nintendo Switch) - YouTube


I am playing Mario Kart 8 Deluxe with Nintendo Switch.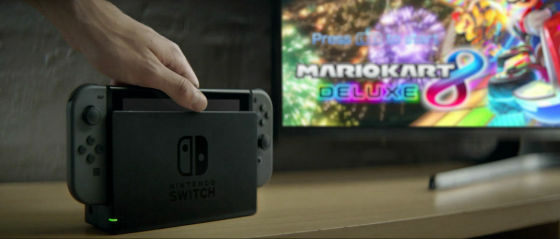 When you removed the Nintendo Switch body from the dock, the screen of the TV became dark, and the image of Mario Kart 8 Deluxe was displayed on the display of the Nintendo Switch body.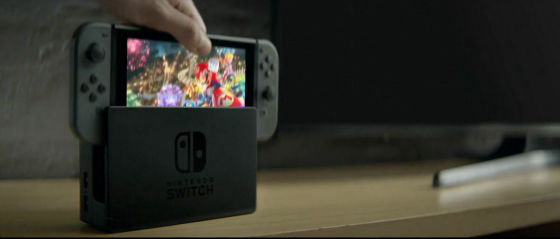 The player went to the toilet.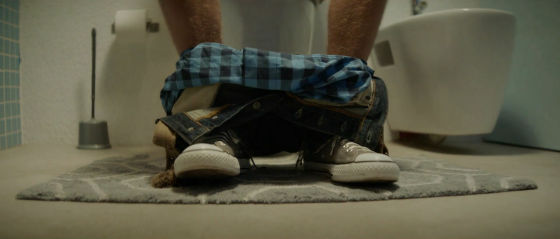 Even if you can do a little business such as toilet while playing on TV, you can use the Nintendo Switch body as a portable machine without posing the game.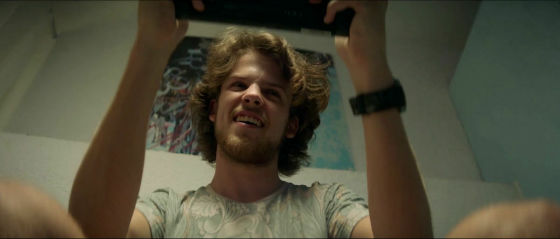 The Wii U GamePad of the Wii U also had a similar function, but there was a point that usability included question marks such as being unable to play with Wii U GamePad alone, large Wii U GamePad size or the like depending on the game. However, it seems that Nintendo Switch has greatly improved the weaknesses of Wii U GamePad.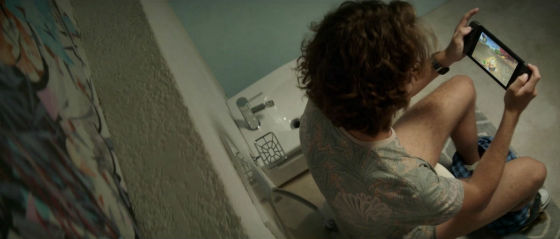 "Mario Kart 8 Deluxe" allows you to play up to 4 simultaneous play by splitting the screen when playing on TV.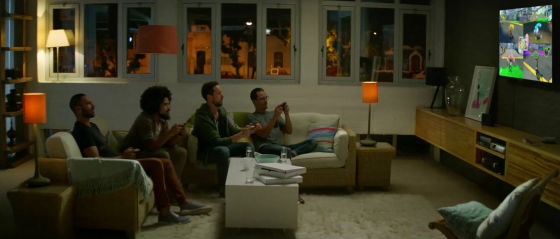 If you have a Joy-Con or Nintendo Switch Pro controller (sold separately), you can play with friends and family on a big screen. However, playing in multiplayer can be done with the game machine of Nintendo until now.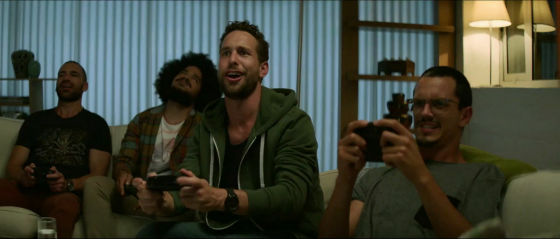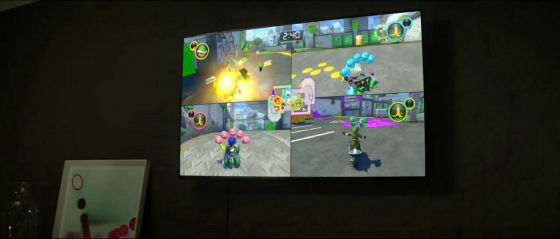 Nintendo Switch differs from past game machines because it can also play as a handheld game machine. If you have one person, you can play against your friends on the go.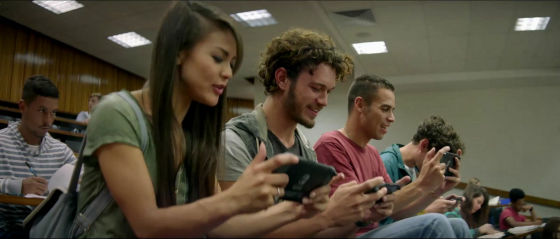 Also, if you set the table mode to remove only the display of the Nintendo Switch like a right-hand man, you can share up to 4 people on one screen and play.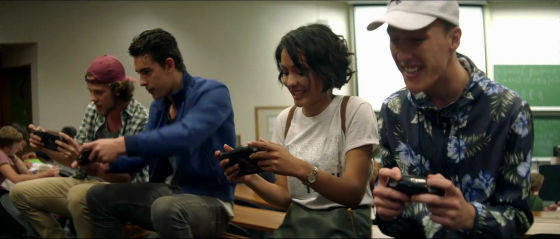 Nintendo Switch seems to bring a new gaming experience that was not found in game machines so far. GIGAZINE actually played the "Mario Kart 8 Deluxe" TV mode and handset mode, and also experienced "Splatoon 2" and "ARMS" games. You can check the situation from the following article.

I tried to play Marica "Mario Kart 8 Deluxe" that I can play at home of Nintendo Switch or on the go - GIGAZINE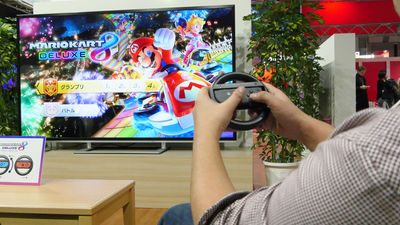 I experienced a squished battle of "Splatoon 2" released on Nintendo Switch - GIGAZINE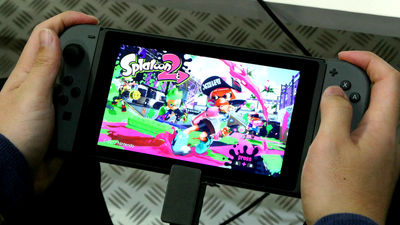 Playing Nintendo Switch's exhilarating fighting sports game "ARMS" fighting with a stretchable fist - GIGAZINE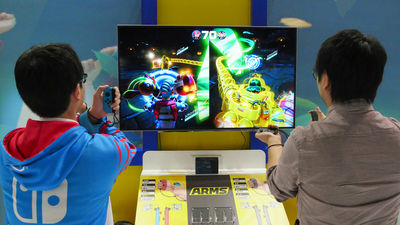 The official trailer of "Mario Kart 8 Deluxe" can be confirmed from the following movie.

"Mario Kart 8 Deluxe" trailer - YouTube