Nintendo's Next Generation Hard "Nintendo Switch (Nintendo Switch) Actual Machine & Peripheral Equipment Photo Summary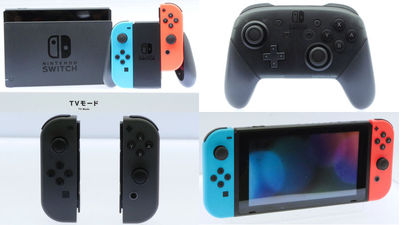 On January 13, 2017 Nintendo released the latest home video game machine "Nintendo Switch(Nintendo switch) "RecitalWas carried out. At the venue where the presentation was over, Nintendo Switch just announced and peripherals were exhibited, so I tried to summarize it with pictures.

Nintendo Switch | Nintendo
https://www.nintendo.co.jp/hardware/switch/index.html

The Nintendo Switch will be sold a total of 2 models, including a model that contains gray Joy-Con and a model that contains neon red and neon blue Joy-Con one by one. The price is 29,000 yen for both models. Included in the Nintendo Switch are Nintendo Switch main body · Joy-Con (L) / (R) · Joy-Con strap × 2 · Joy-Con grip · Nintendo Switch dock · HDMI cable · dedicated AC adapter and It is getting.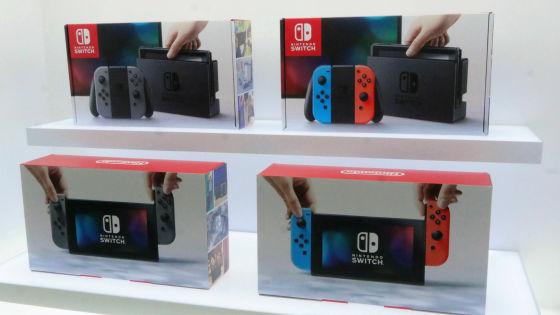 Model with gray Joy-Con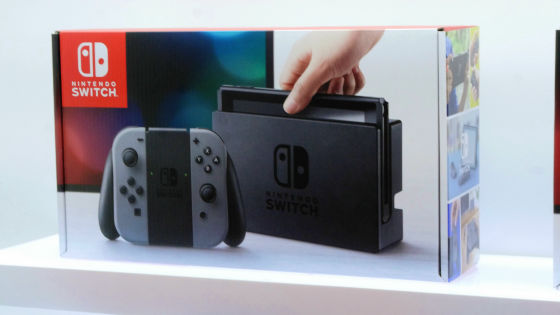 Joy-Con wearing the dock with the Nintendo Switch body plugged in and the Joy-Con grip. In this state, you output video to the TV and play the game.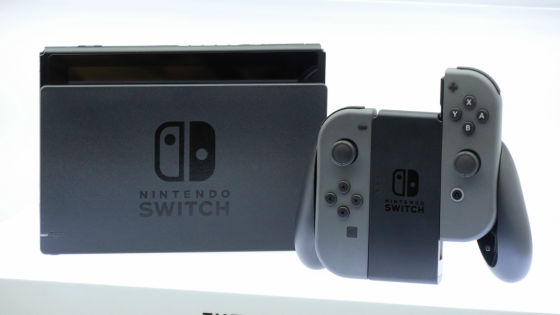 If you remove the Nintendo Switch from the dock and attach Joy - Con, you can play the game even on the go. In addition, the display of the Nintendo Switch adopts a 6.2 inch capacitive touch screen, and it is equipped with a power button, a volume button, a game card slot, a headphone microphone terminal, a speaker, and a brightness sensor. On the back is a USB Type-C port, a microSD card slot, and a stand.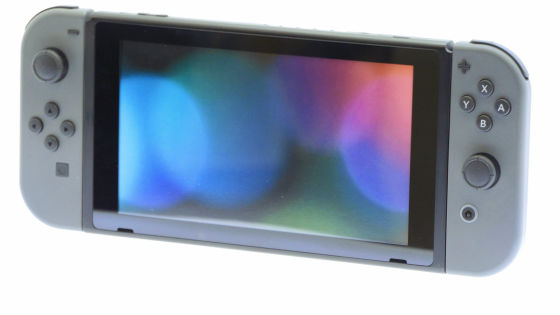 If you remove the Joy - Con and build the stand of the Nintendo Switch, you can play the game on behalf of the Nintendo Switch as a display. Also, you can share Joy - Con with someone to play battle and cooperative playing on the go.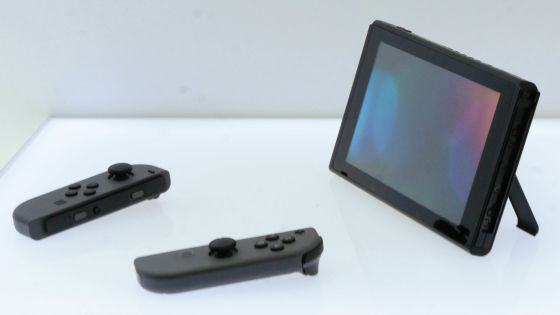 A model with one piece of neon red and neon blue Joy-Con.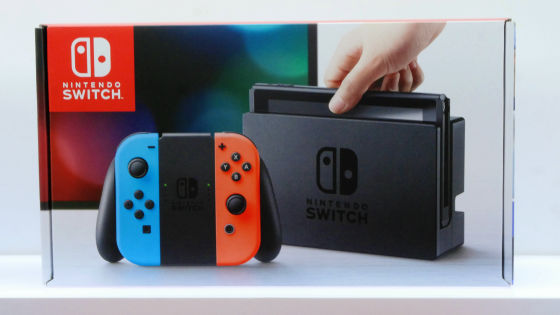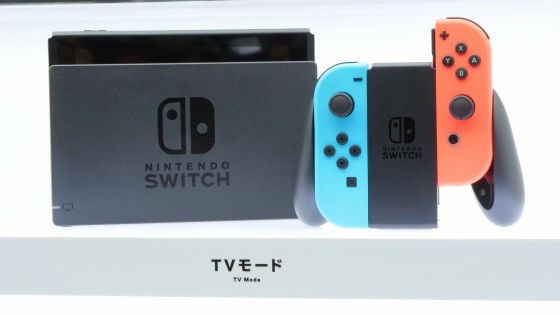 Joy-Con is attached to the Nintendo Switch.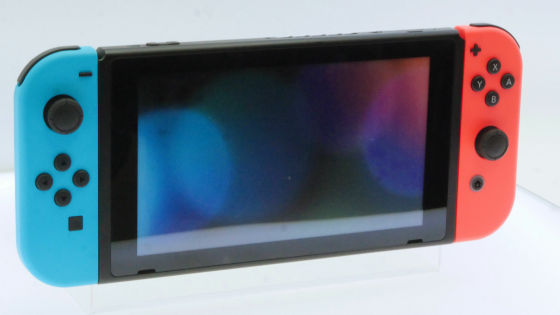 Removing Joy - Con will look like this.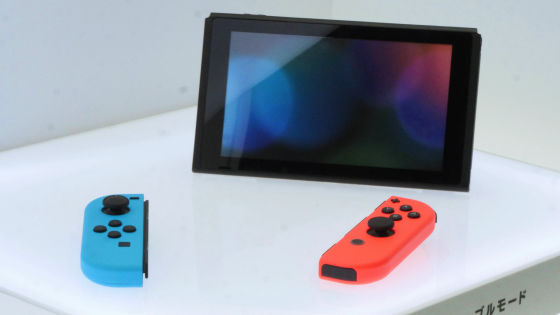 Joy-Con is bundled with Nintendo Switch, but it can be purchased separately. "Joy - Con (L)" and "Joy - Con (R)" with "Joy - Con strap (black) × 2" is attached to the set includes tax of 7480 yen.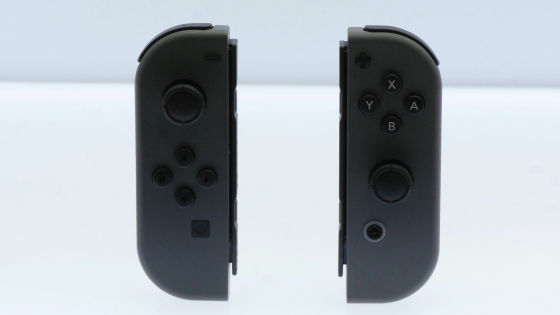 This is a Joy-Con strap. It is three colors of gray · neon red · neon blue, with 580 yen for each tax.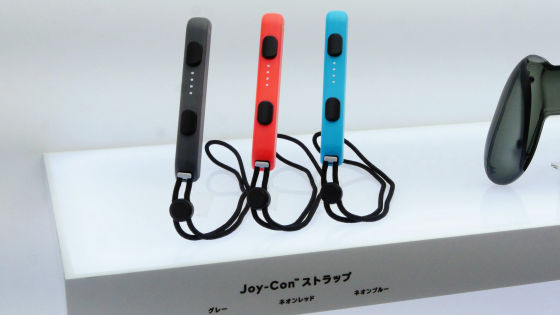 "Joy-Con charging grip" is a peripheral equipment that can be used as a grip type controller with Joy-Con installed. USB charging cable can be connected, so you can charge while playing.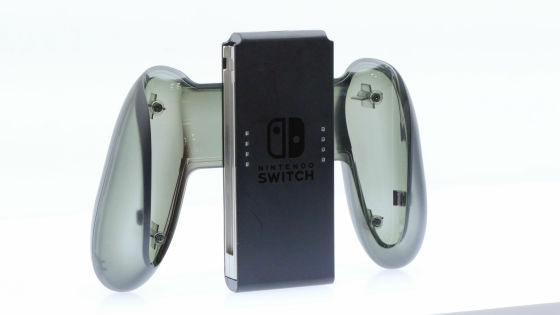 This is a "Nintendo Switch AC adapter" that connects to the Nintendo Switch main unit and dock. The price is 2980 yen by tax.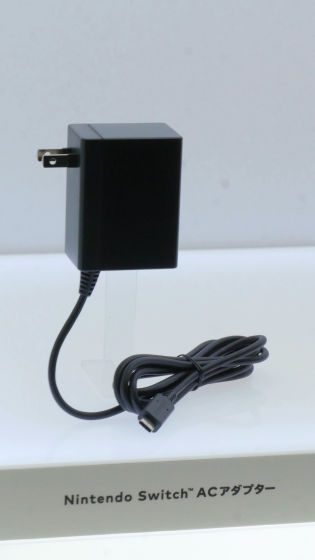 "Nintendo Switch Pro Controller" is a not included peripheral device. It adopts a grip type which is easy to hold wirelessly. The price is 6980 yen by tax.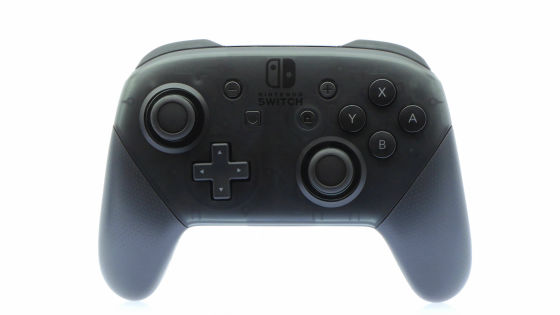 "Joy-Con handle" to use with Joy-Con fitted. Ideal for enjoying racing games and the like, the price is 1480 yen tax excluded.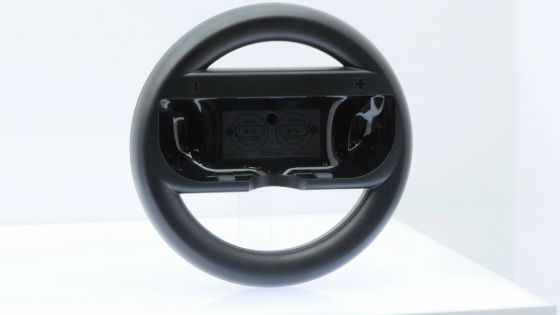 In addition to this, Nintendo Switch AC adapter, HDMI cable set "Nintendo Switch dock set" will be released with a tax of 8980 yen. On January 23, My Nintendo store handling peripheral equipment related to Nintendo Switch is scheduled to be opened.