Release date & price of "Nintendo Switch (Nintendo Switch)" revealed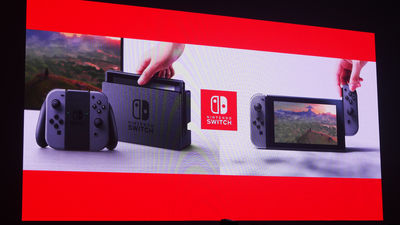 In Nintendo Switch Presentation 2017 held on January 13, 2017, Nintendo's next-generation game machine whose details were finally revealed "Nintendo Switch(Nintendo switch) ", but the release date and selling price are also revealed.

Nintendo Switch Presentation 2017 | Nintendo
https://www.nintendo.co.jp/switch/index.html

The release date of Nintendo Switch is March 3, 2017. It is said that the worldwide simultaneous release.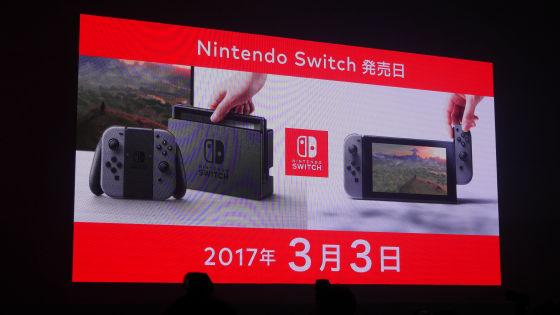 The price is 19,990 yen by tax.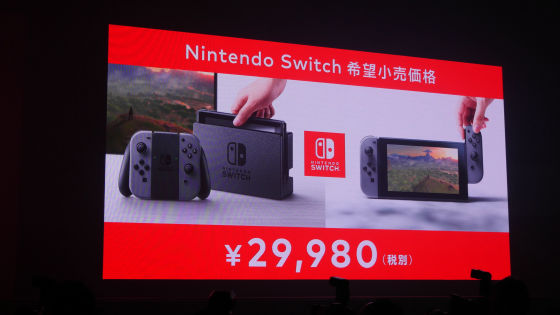 It will be released in the US at 299.99 dollars.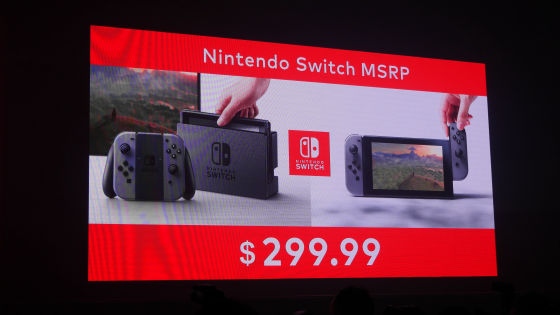 Nintendo Switch's online service enables voice chatting while playing in cooperation with smart device applications. Although it will be provided for free for a while from the release, it will be offered for a fee from the autumn of 2017.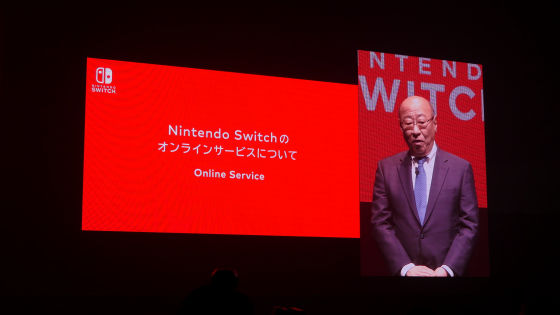 The Nintendo Switch will not apply the region lock, so there are no restrictions imposed by the sales area to play the game software.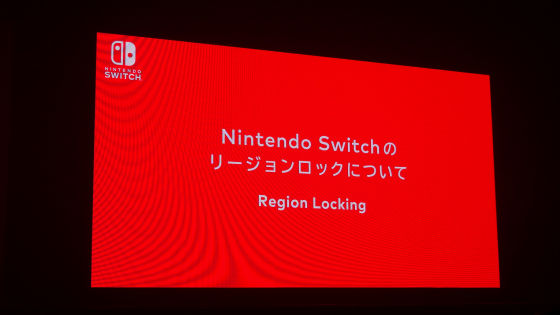 The battery driving time when playing with the Nintendo Switch removed from the dock has a difference depending on software, and it is about 3 hours if it is "Zelda's Legend Breath of the Wild".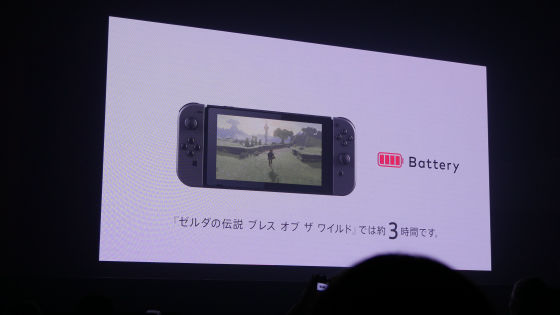 In addition, Nintendo Switch adopts USB Type-C.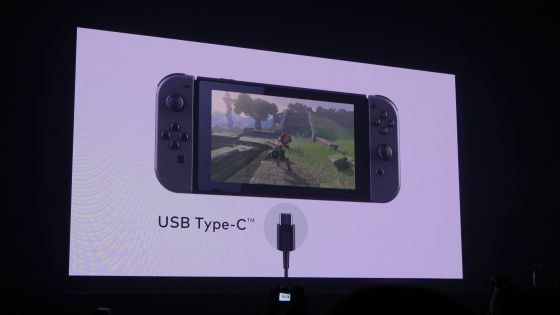 From here it is an introduction of "Joy-Con".



It was Mr. Yoshiaki Koizumi, general producer of Nintendo Switch who entered the stage.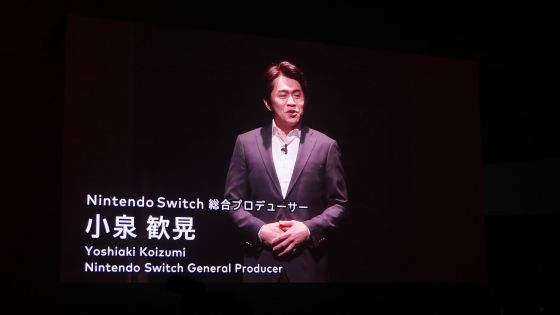 And "Joy-Con" appeared.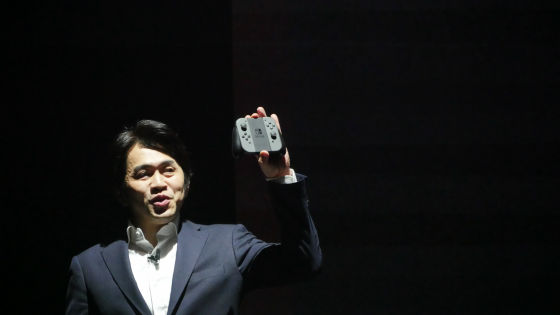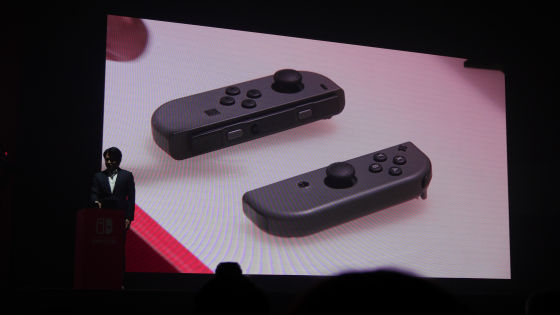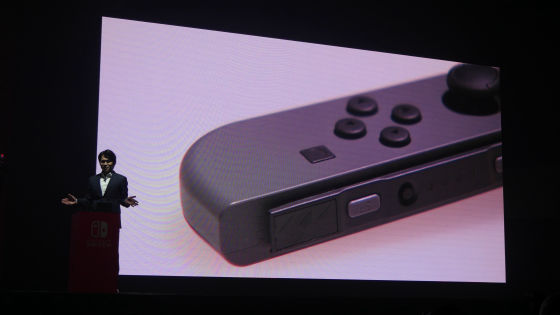 Joy-Con has left and right L and R, each equipped with an analog stick that can be pushed in.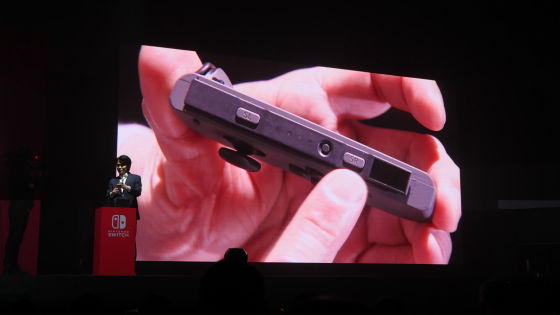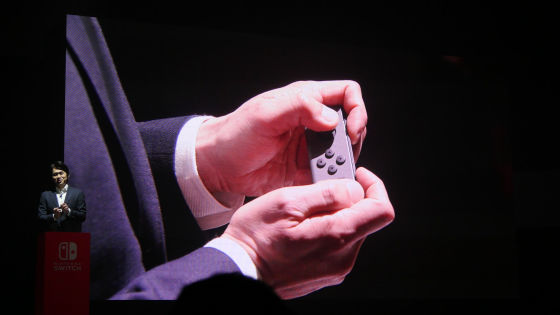 Joy-Con has buttons for shooting game screens, and in the future it will also correspond to movie shooting. Also, the position of the HOME button is NFC reader / writer, and it is possible to read / write data such as amiibo.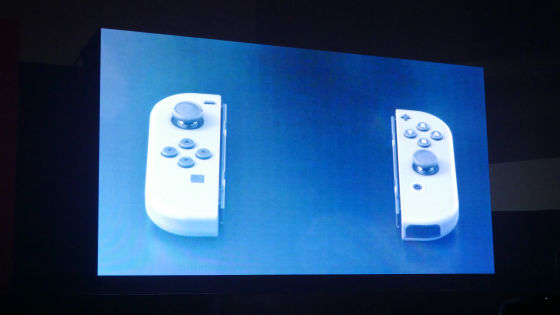 Color Joy-Con also appeared. "Joy-Con strap" that makes it easy to hold Joy-Con and make it hard to drop.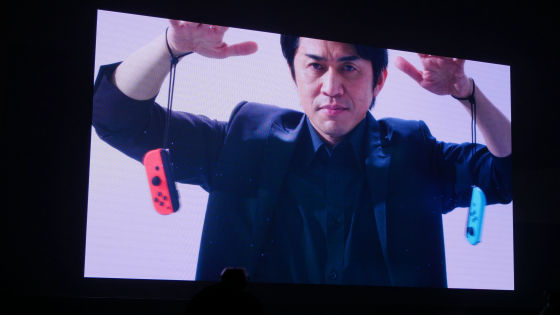 Joy-Con strap attached.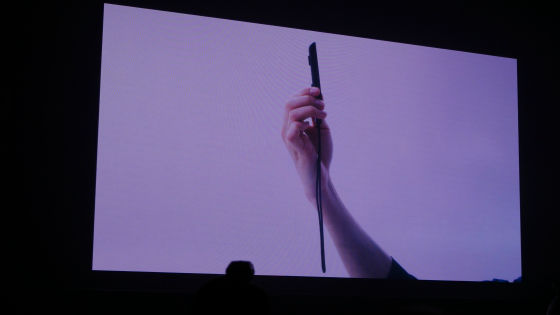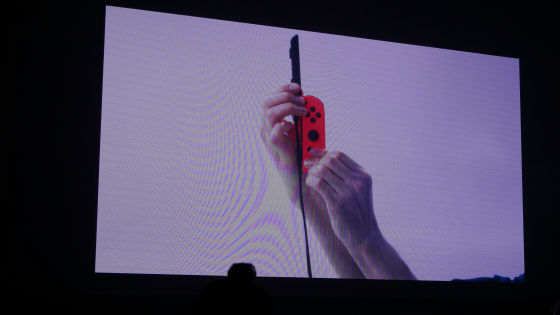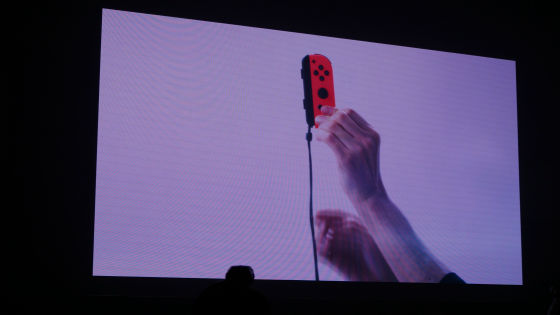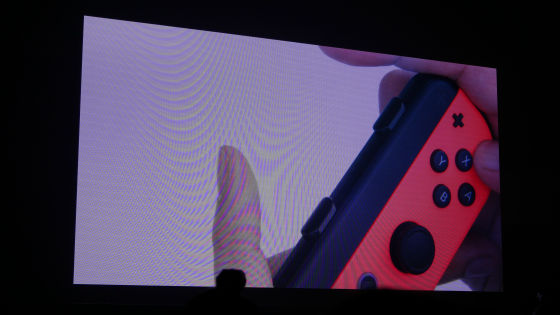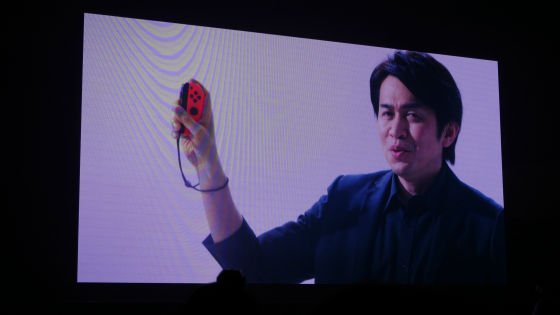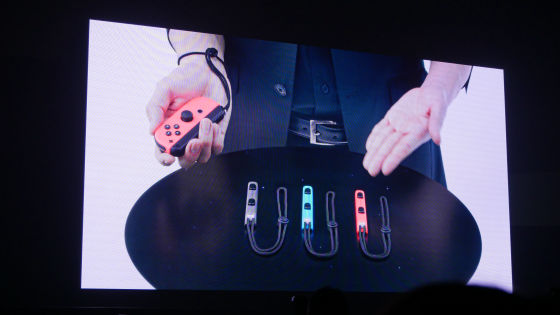 Equipped with motion IR camera.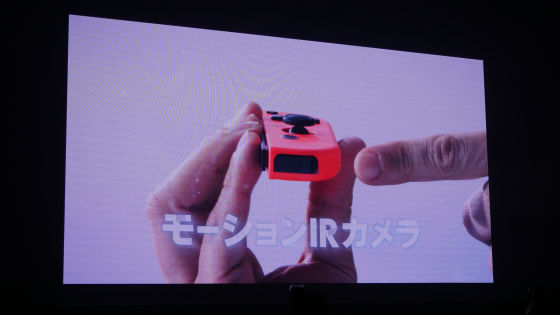 I can measure the distance by the motion IR camera, can read the shape and movement of objects, and can do a new operation.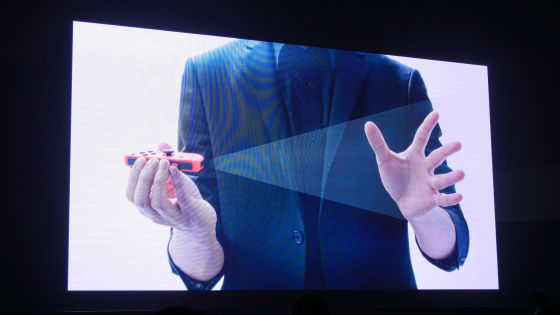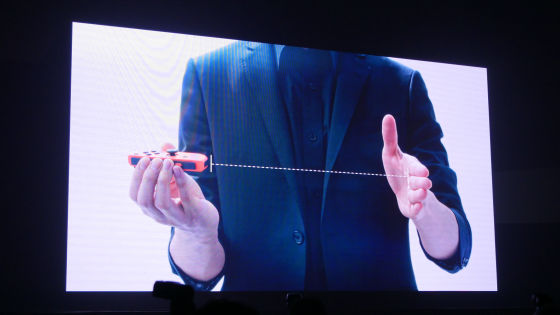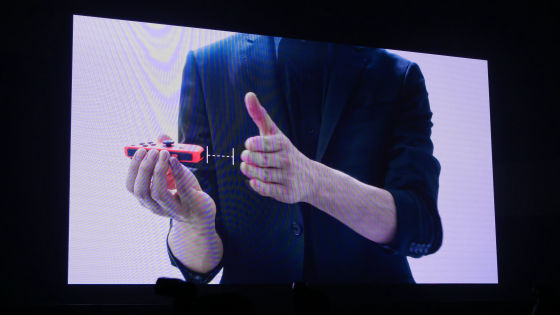 It corresponds to 'HD vibration' which delivers realism with delicate vibration than before.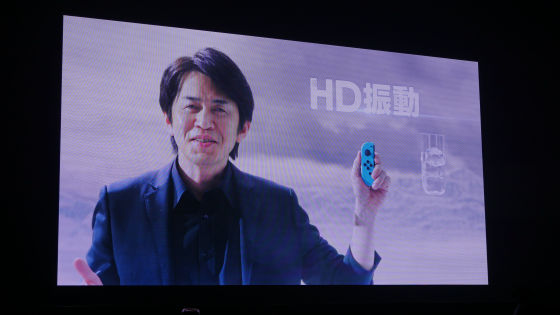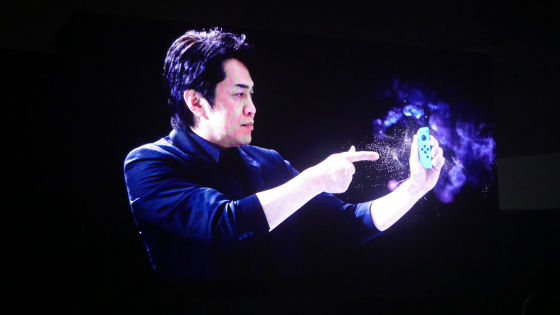 Screening of movies from here. Gunman appeared, playing the fast-fighting confrontation with Joy - Con.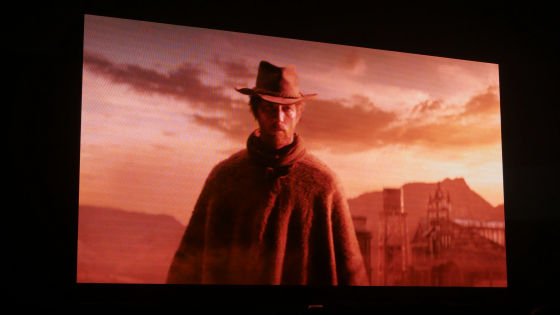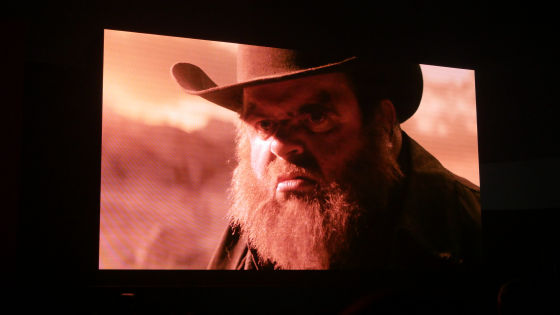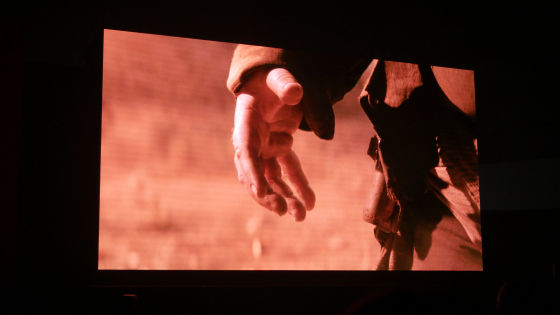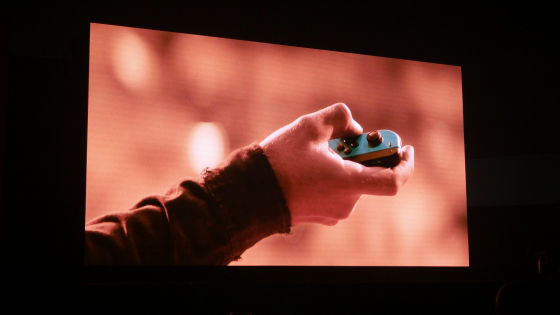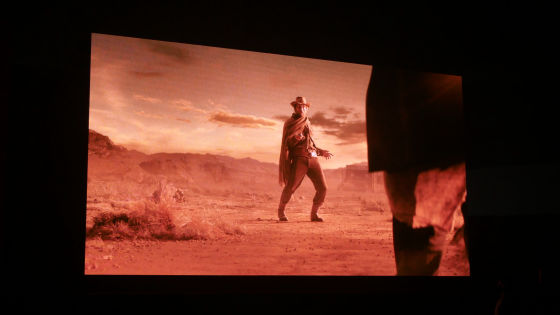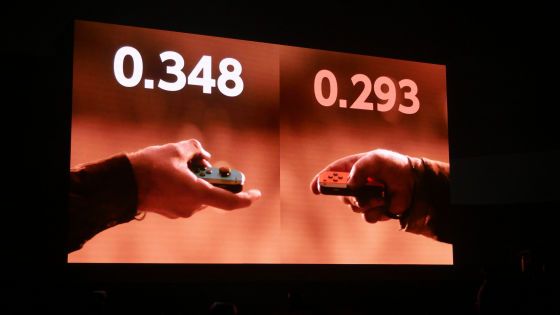 It was a movie of "1-2-Switch" playing with Joy-Con while watching "opponent's eye" playing without looking at the screen.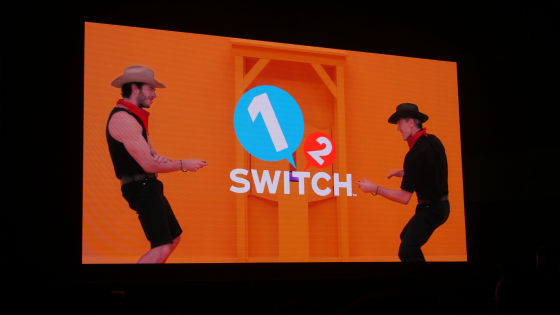 The game "1-2-Switch" was released on March 3 the same day as the Nintendo Switch main unit. Here is the introduction of the title under development for Nintendo Switch.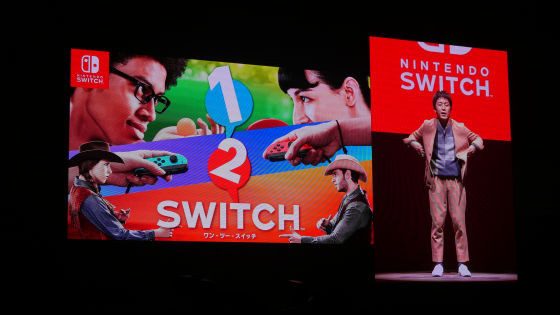 The next announcement was "fighting sports" ARMS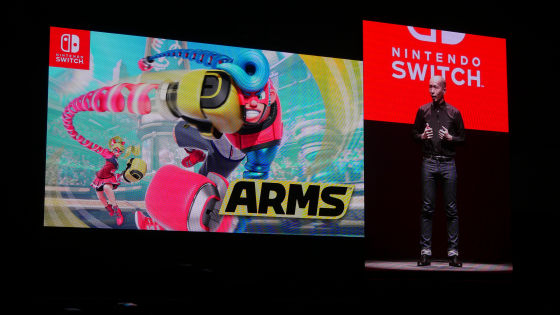 A boxing-like game to play while moving with Joy-Con with left and right hands.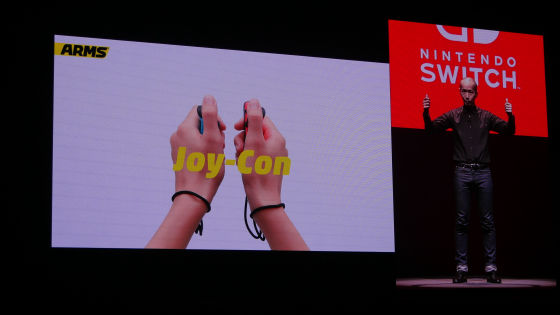 It corresponds not only to one player but also to a local two-player battle and online matchup.



"ARMS" will be released in the summer of 2017.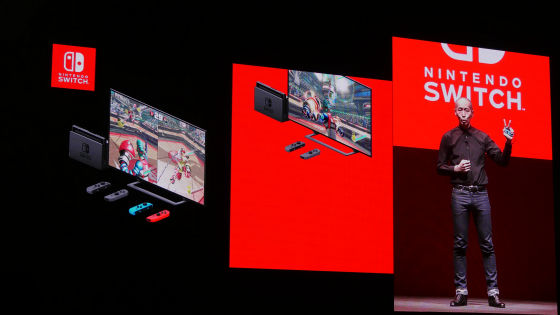 · Continued
"Splatoon 2" appeared on the Nintendo Switch, more refreshing at the new buki, new stage, new special weapon - GIGAZINE