"Spratoon 2 Direct" announced a new unit and a new buki substitute for the eve of the evening and Sio Colors where Splatoon 2 can play before release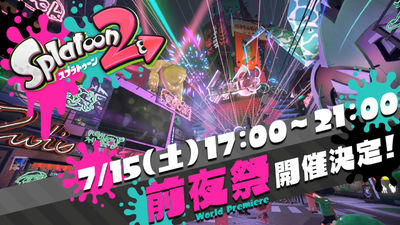 From 23 o'clock on July 6, 2017 Nintendo "Splatoon 2 Direct"Was broadcast. In the broadcasting game software for Nintendo Switch will be released on July 21 "Splatoon 2 (Splatoon 2)There are also lots of new information on "Tentacles" which seems to make Supra Toon 2 exciting instead of Shio Collars, New Buki, League game, and even the presence of the eve of the evening before the release is announced.

Hikari Times | Splatoon 2 | Nintendo Switch | Nintendo
https://www.nintendo.co.jp/switch/aab6a/archives/index.html

Broadcasting is 26 minutes from 23:00 to 23:26. What on earth will be announced ...?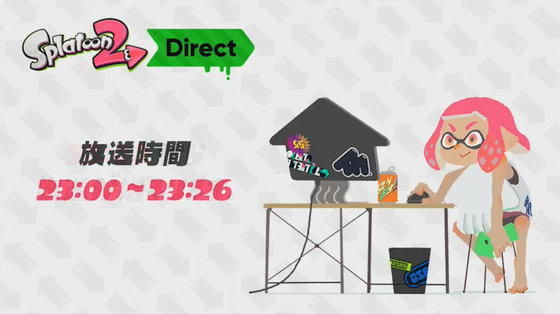 Broadcasting started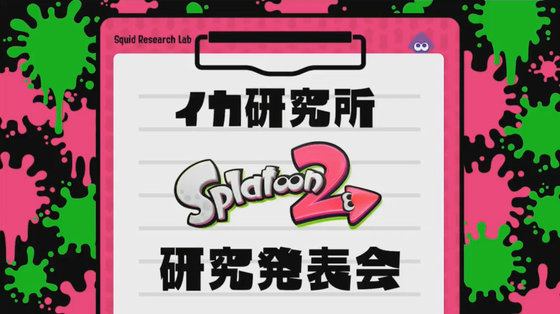 First on "Gear" worn by squids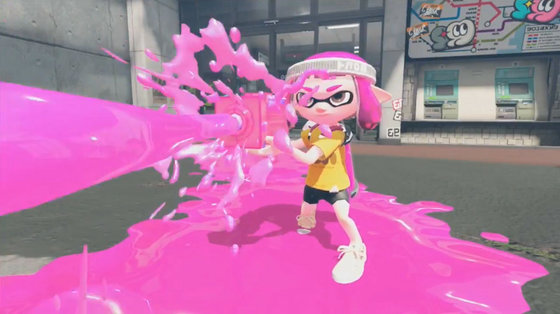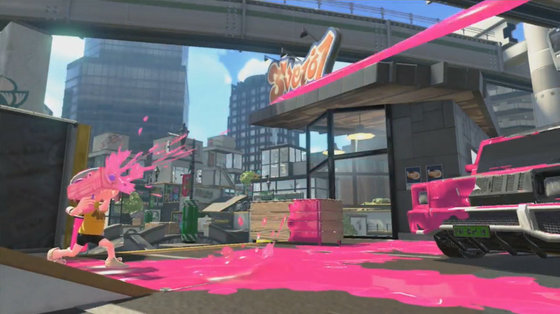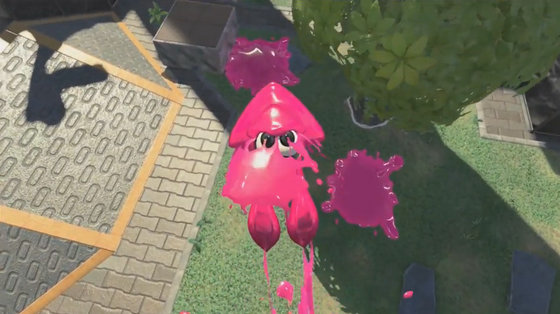 Splatoon 2 shows many new gears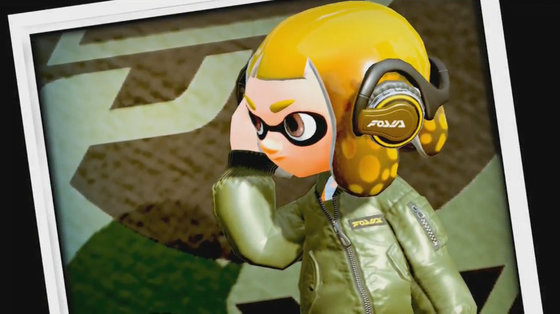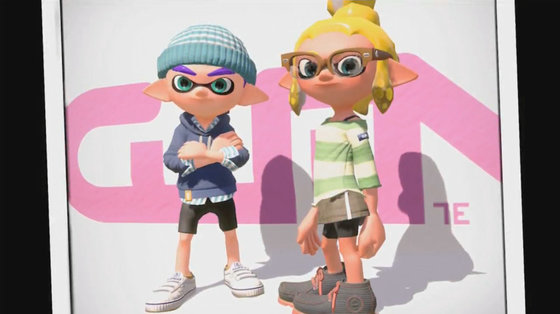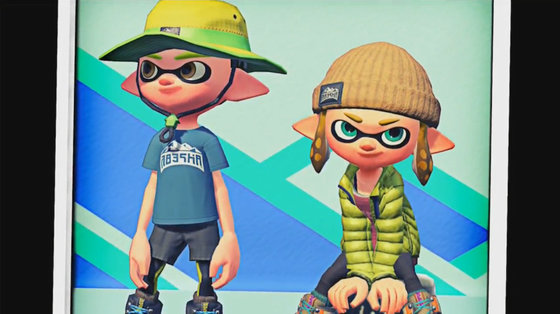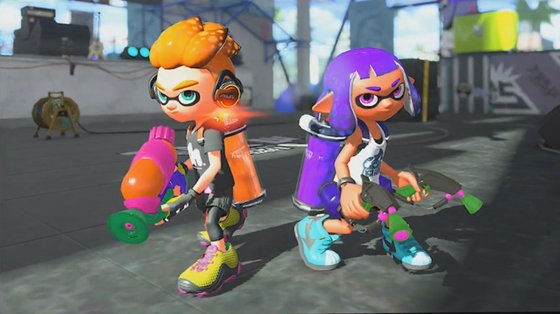 Deca tower of Hikara Square newly appearing at Splatoon 2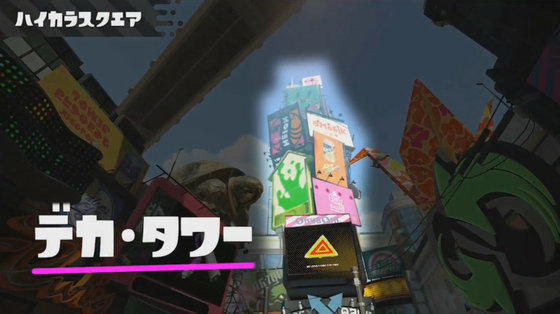 There are many squid squid here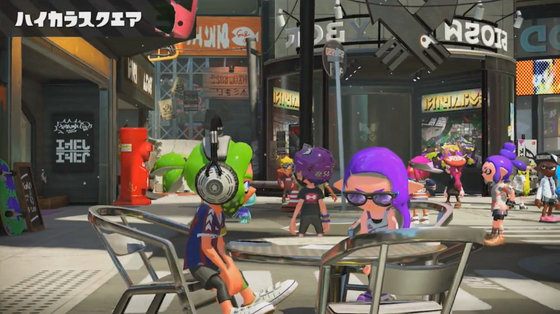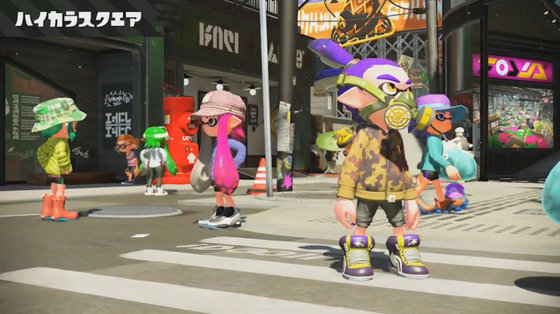 Traditional skin color in character makeup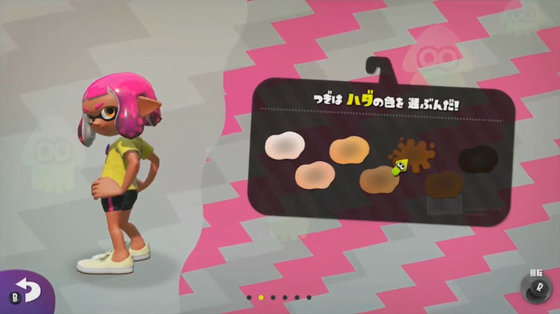 Besides eye color ......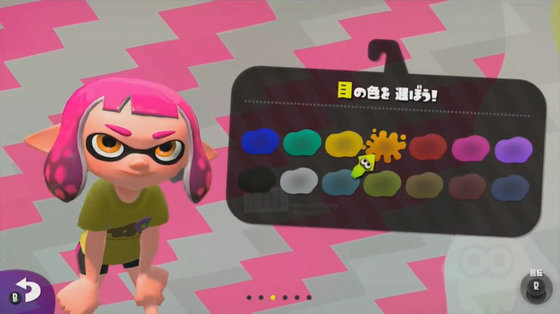 Many hairstyles are appearing. Things like ponytails ......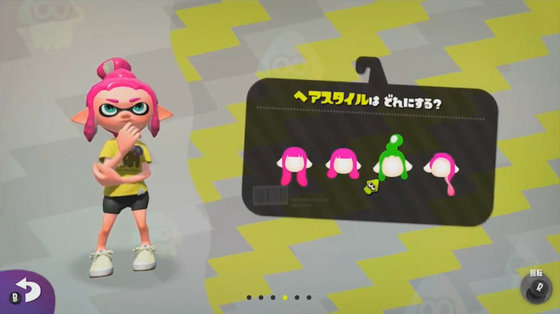 short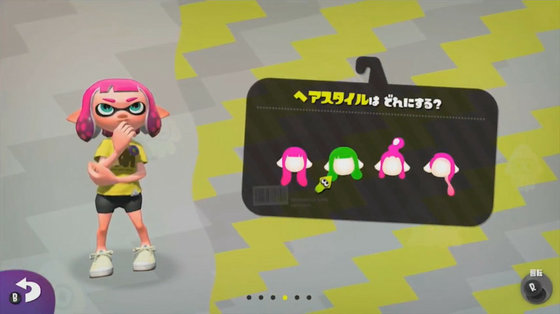 Appears like asymmetry.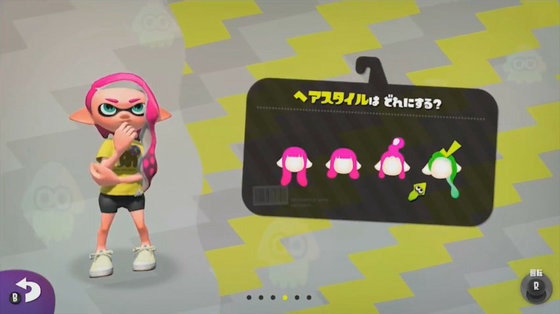 You can also change the bottoms and choose skirts and pants besides shorts.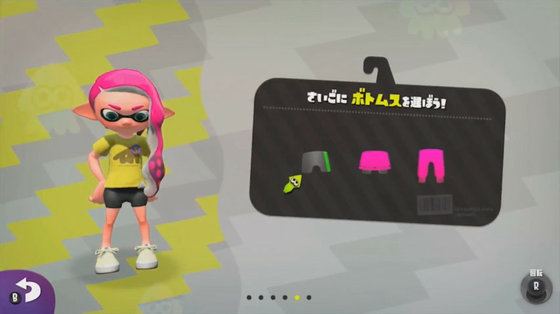 About the new "gear".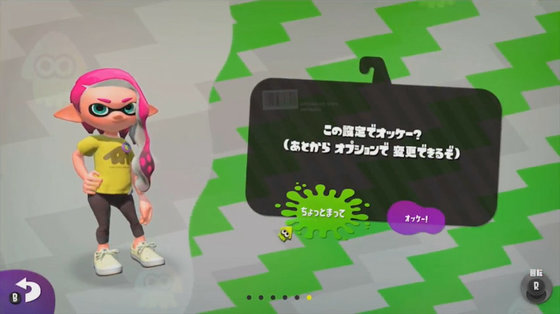 Splatoon 2 shows many new gears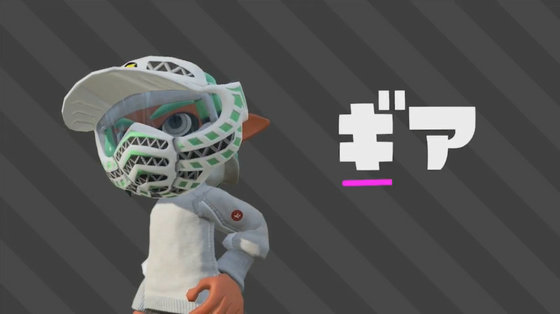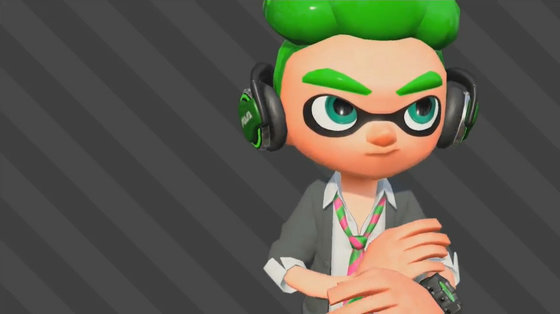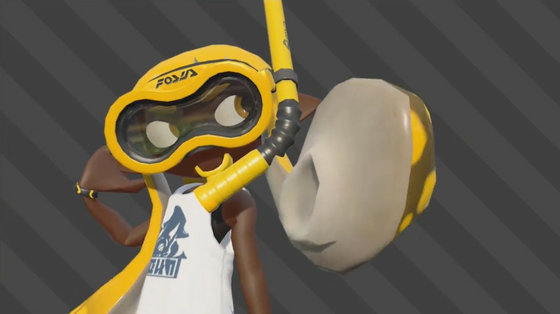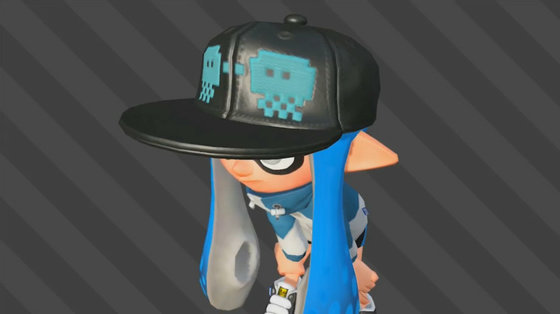 To get that gear you can go to "Esca base" OK.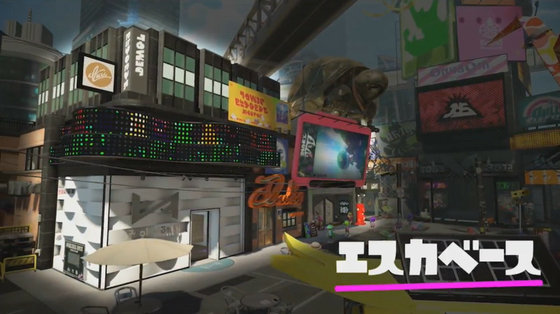 The new hat store is "Miura"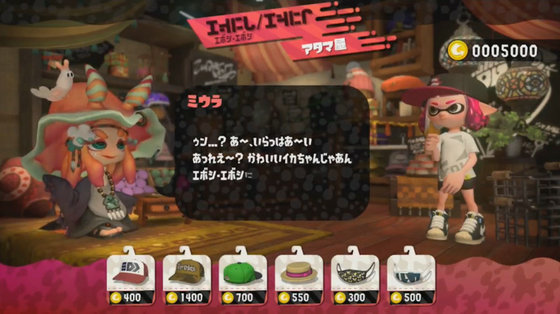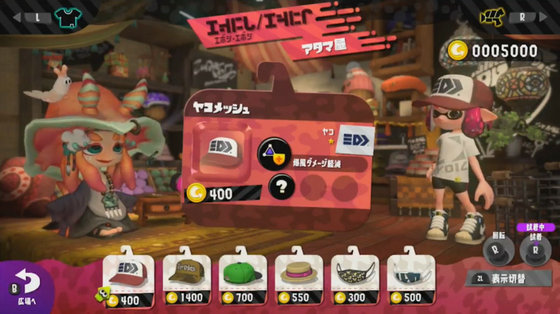 Squid's older sister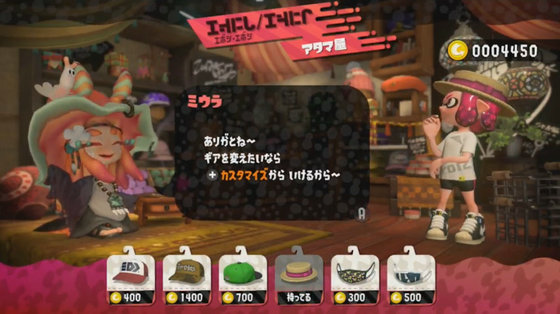 "Bizen" in the cloth shop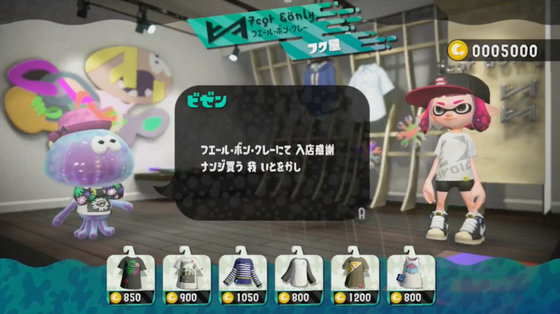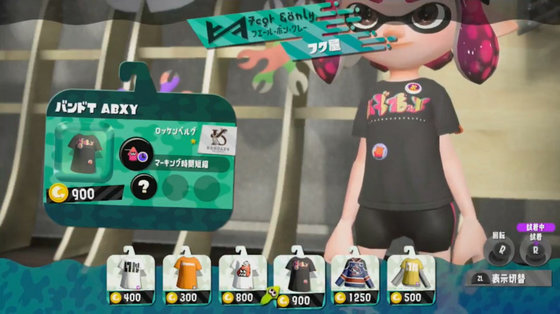 Characteristic old talking character.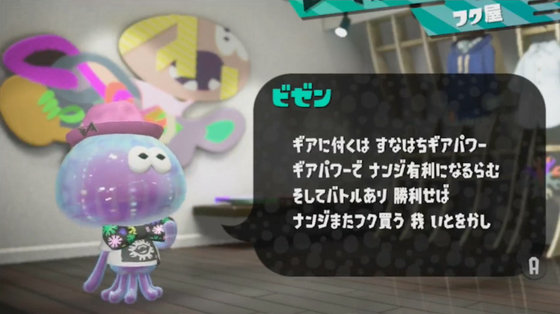 "Shiganie" of a shoe store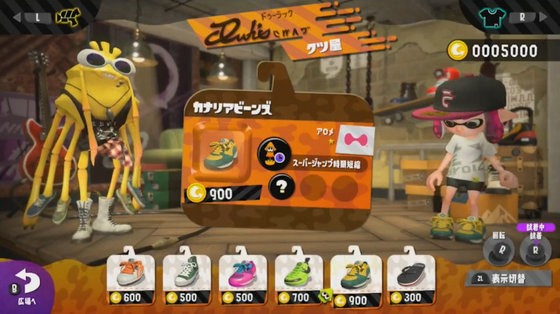 It is characterized by squirrel wording.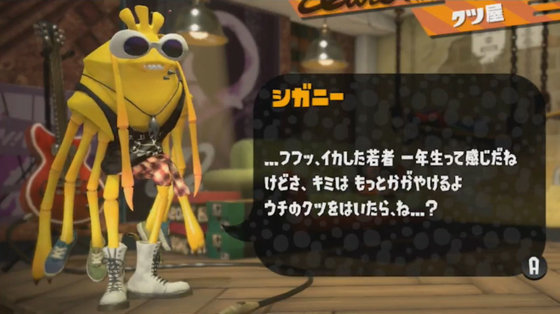 Following the previous work, "Bukiti" will serve as a bukiya.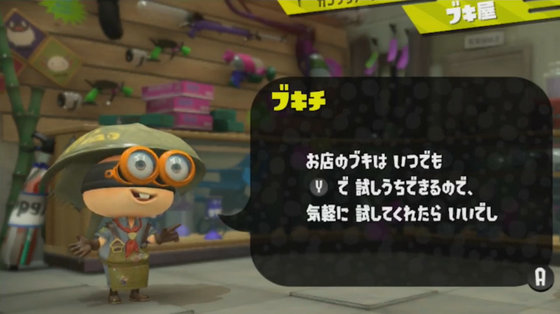 Next on "Buki".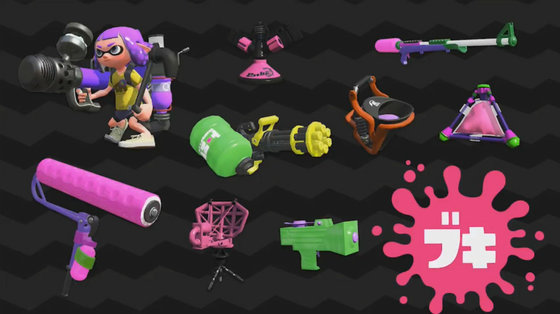 There are three main buoys, main weapon, sub weapon, special weapon in Buki, so introduce each.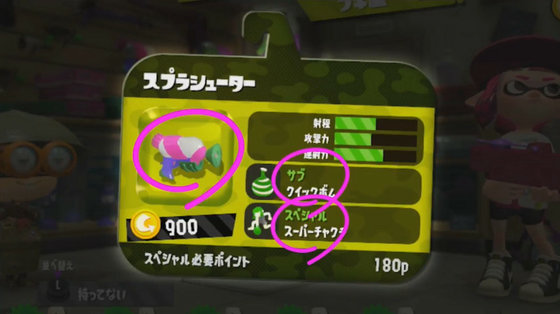 Multiple new main weapons appear in "Main Weapon"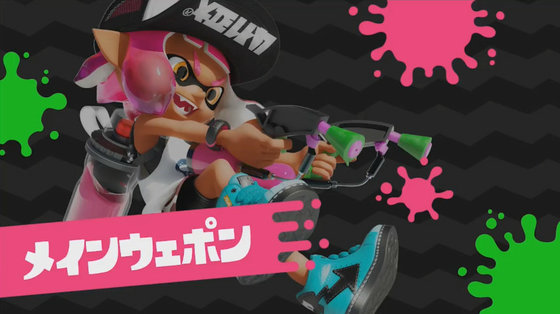 Blaster-type buki with high shot performance "crash blaster"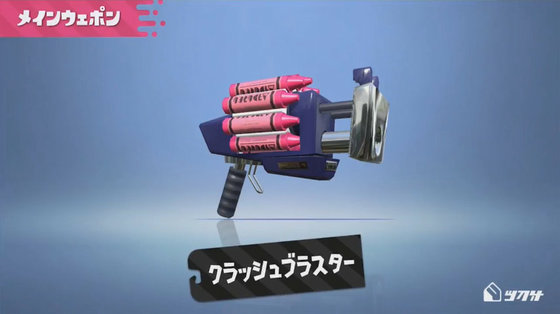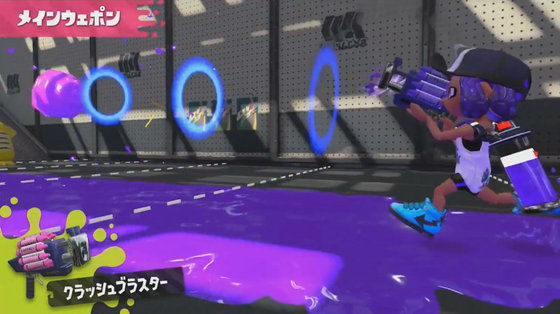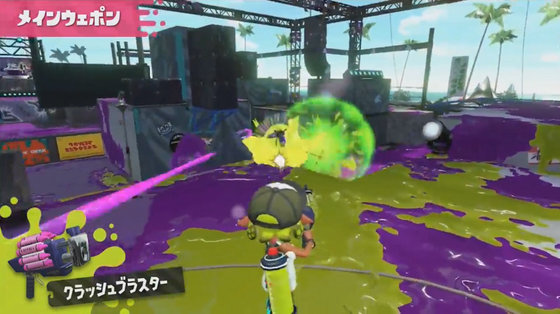 Roller type buki "Variable roller" whose vertical and horizontal swing speeds are quite different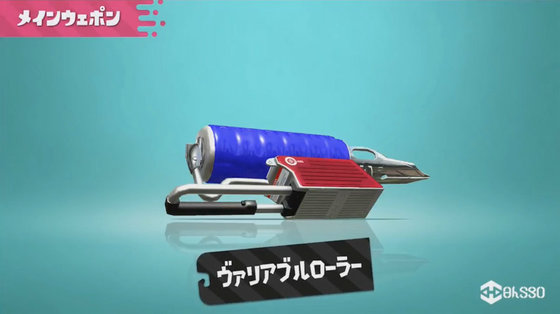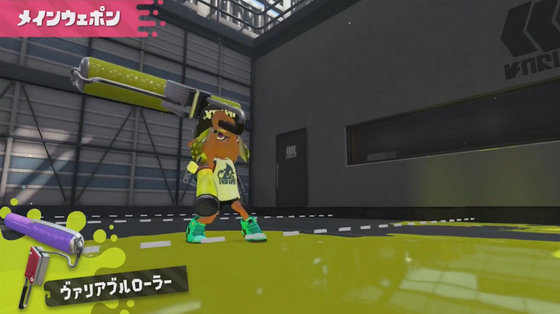 Horizontal swing is quick ......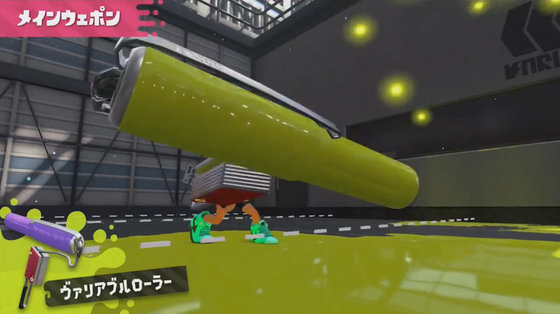 Horizontal swing seems to have a long range instead of long.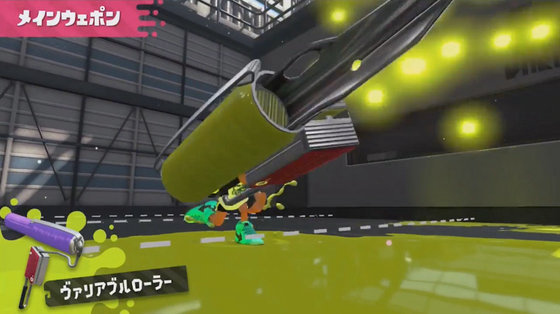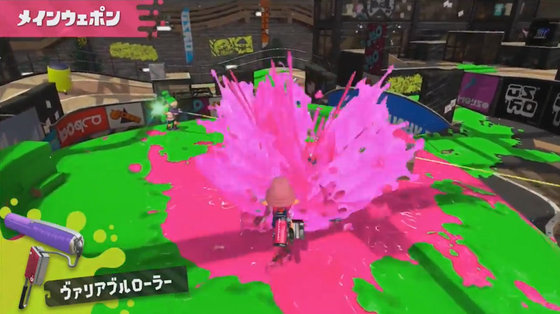 A new charger type buki's "Soi Tuber"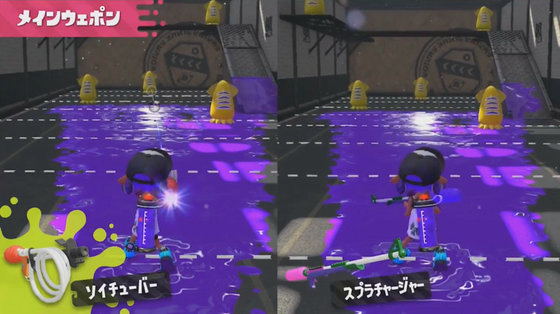 It is characterized by a long charge-keeping time.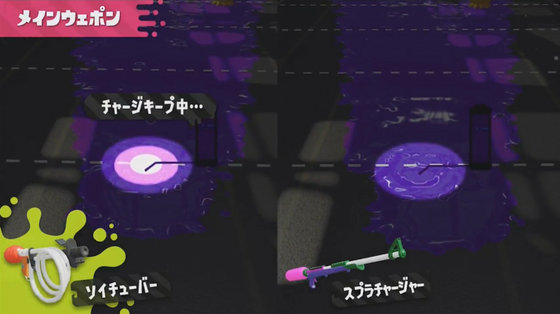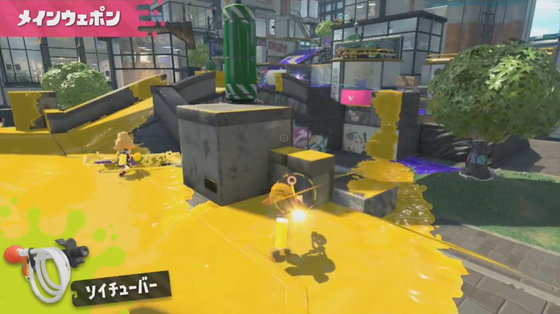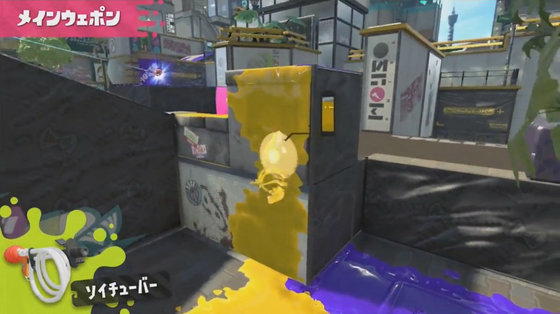 "Sputtered" of maneuver type buki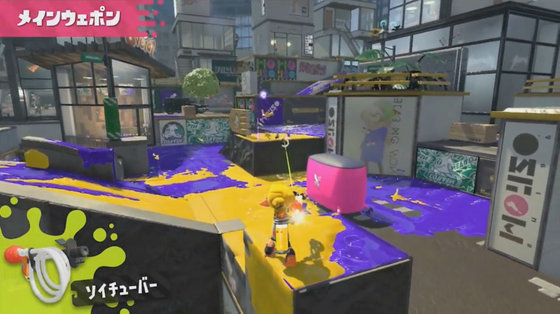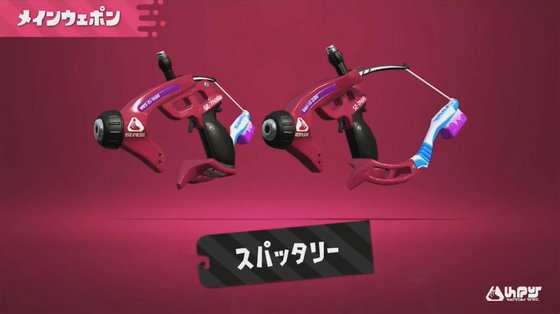 Less rigidity after slide, you can topple enemies with quick movement.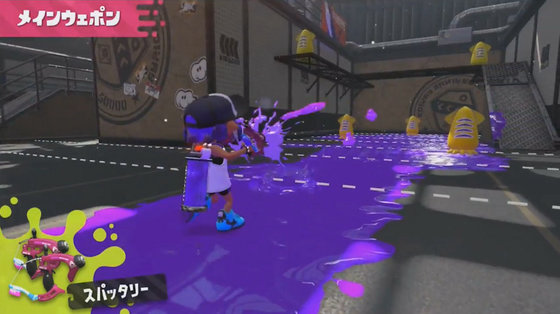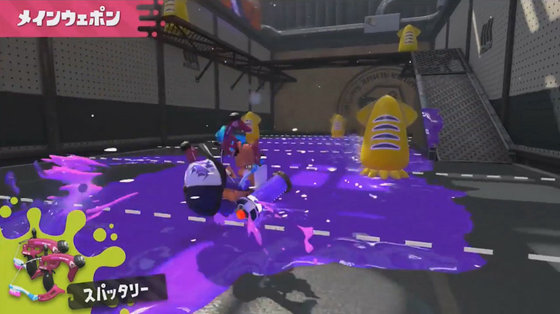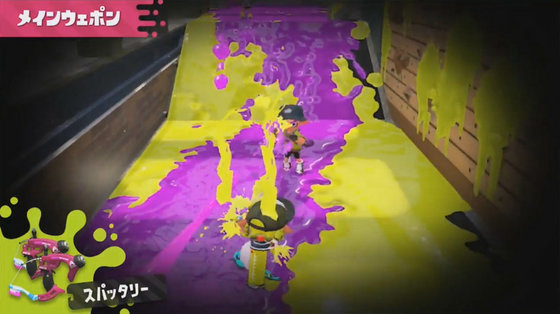 Then "Sub Weapon"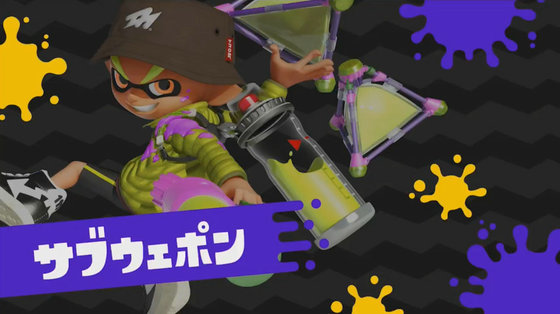 As already announced, "Robot Bomb"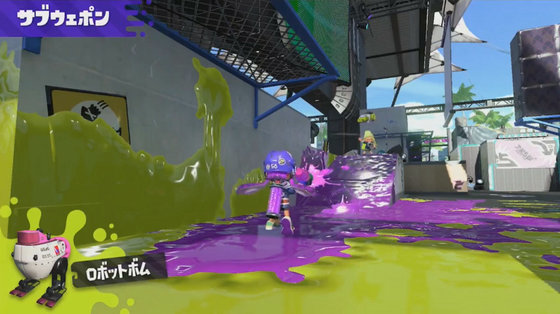 This is a new sub weapon "Robot Bomb".
It is a cute person who detects people who are around throwing places and explodes themselves by approaching themselves.
In places where the other party is likely to be hiding, try using it well to pursue the other party.Pic.twitter.com/MjsAVPy7Ck

- Splatoon (@ SplatoonJP)June 6, 2017
I took a picture of the movement of the robot bomb.
The appearance that keeps going around is cute, the last explosion ... ... It is very cute.Pic.twitter.com/9 UK 4 C 5 TRH

- Splatoon (@ SplatoonJP)June 6, 2017

"Poison mist" etc. We are also developing a new sub weapon.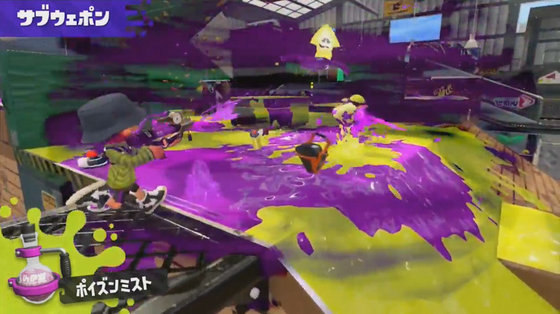 This is a new sub weapon "Poison Mist".
I will make a suspicious fog for a while around the place I landed.
In the fog of the opponent's color, the moving speed is slightly delayed, and the ink is gradually lost.
The effect of losing ink will become bigger as you stay in the fog for a long time.Pic.twitter.com/faSeYJip9F

- Splatoon (@ SplatoonJP)June 5, 2017

"Special Weapon" will be completely renewed.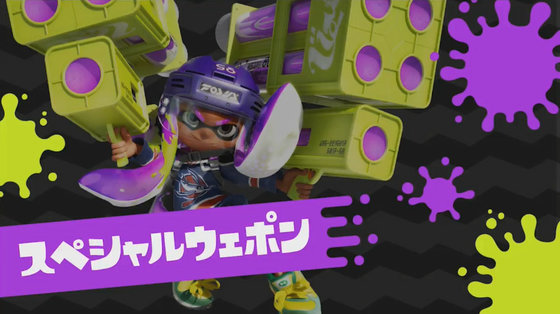 The already announced "multi missile"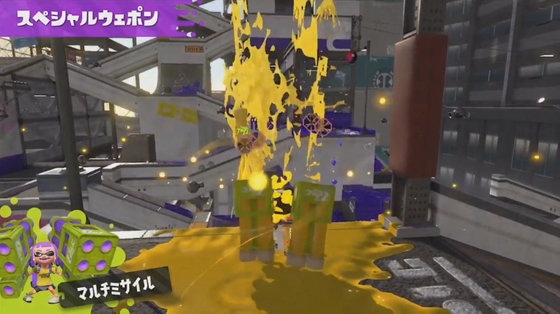 "Jet pack"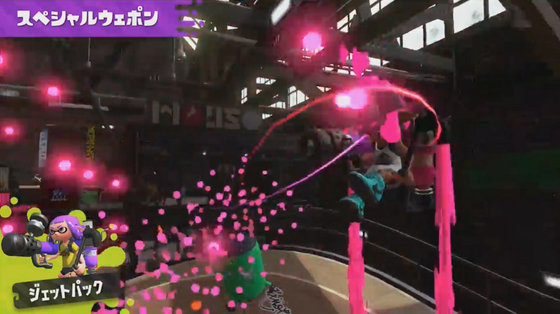 "Hyper presser"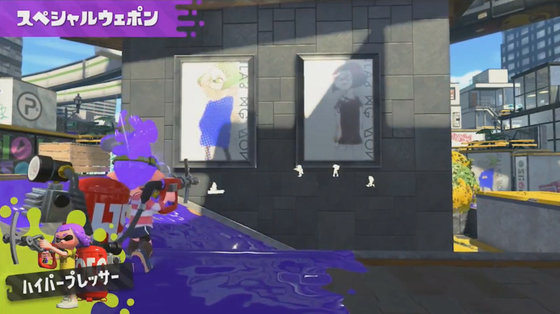 "Super Chakchi"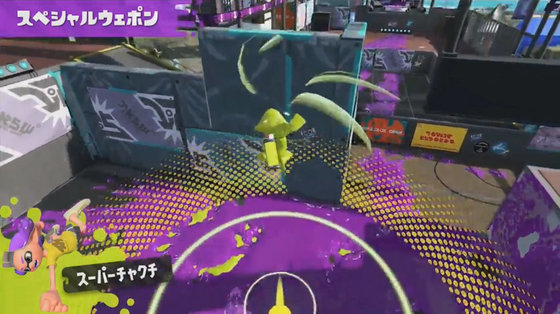 Since I tried to use this area around the last time at the previous trial run, please see the following article for what it feels like.

Experience the leading trial which can play before "Splatoon 2 (Splatoon 2)" on Nintendo Switch, New Buki & New Action & New Stage is like this - GIGAZINE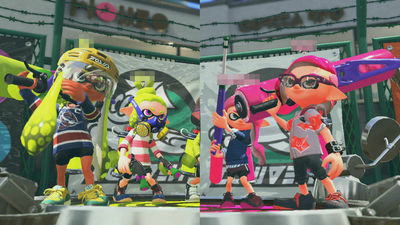 Although it did not appear in the trial, it has already been announced "Ameharasi"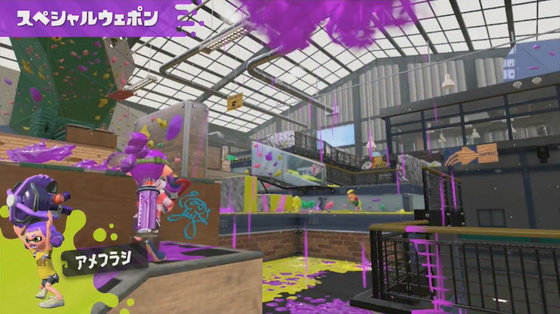 This is "Aplysia".
It is a special weapon that throws with the R button and creates a rain cloud of ink above the landing place.
Rain clouds gradually move from the impact point and sprinkle under it rash.
It will be effective in securing a foothold and forcing out opponents at advantageous points.Pic.twitter.com/8ZWjqKTdDT

- Splatoon (@ SplatoonJP)June 7, 2017

The new special 'Bom Pitcher' seems to be Bomurashu of the previous work, but it has evolved to be thrown far by pressing the button for a long time.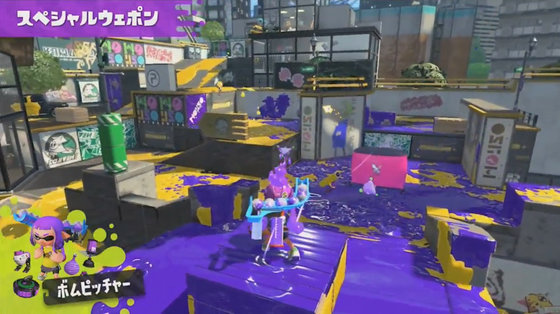 "Ink Armor" gathers the ink armor in a friend for a certain time, and will be able to withstand the attack of the opponent a little. Impression close to the barrier of the previous work.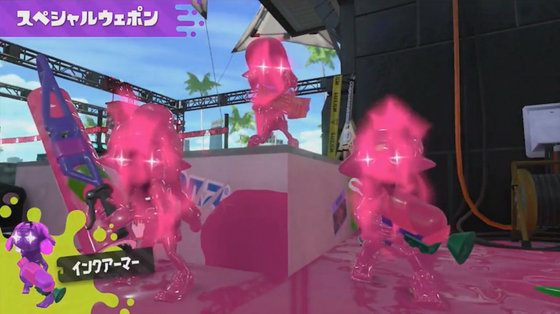 "Squid sphere" can move in the ball and move around.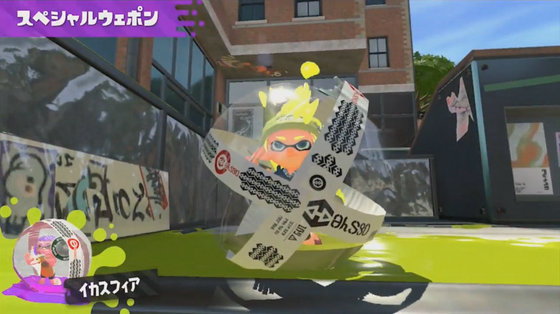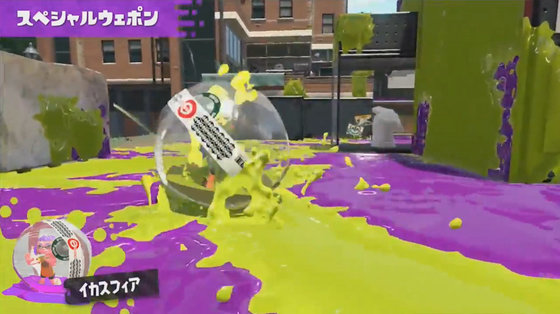 At the end Sphere can explode and attack enemies.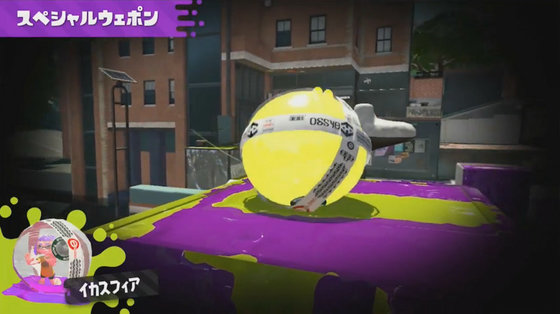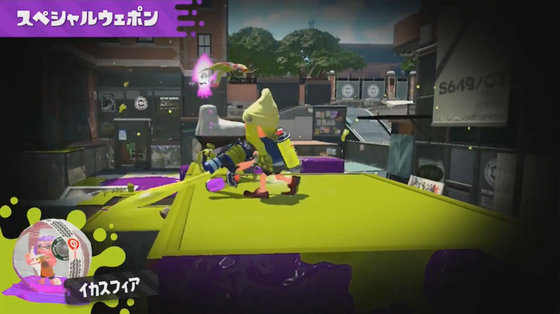 Next on the rules that you can play in the game. Orthodox "Nawabari Battle"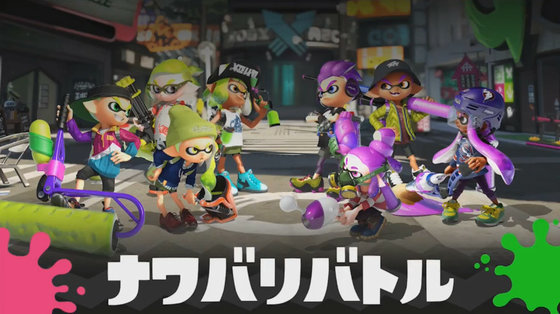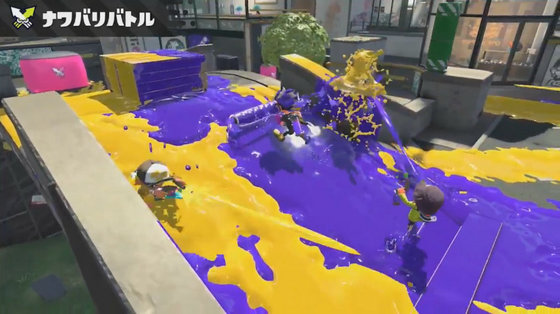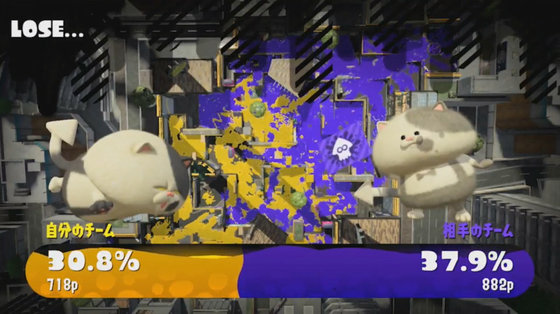 New stage Battera street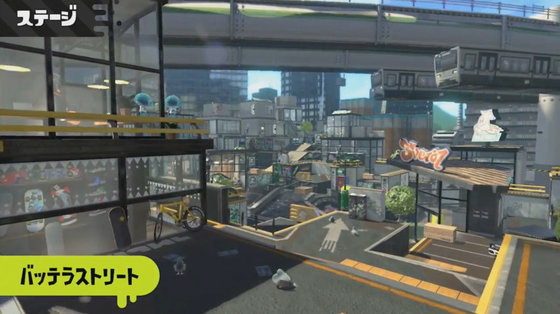 Barnacles sports club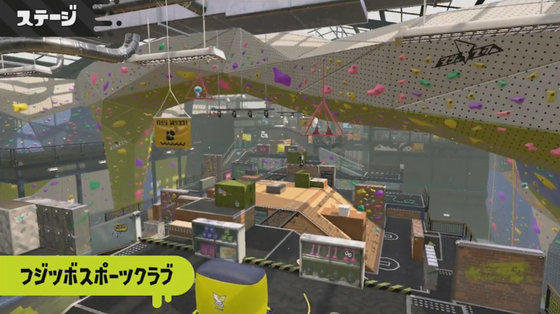 Women's Art University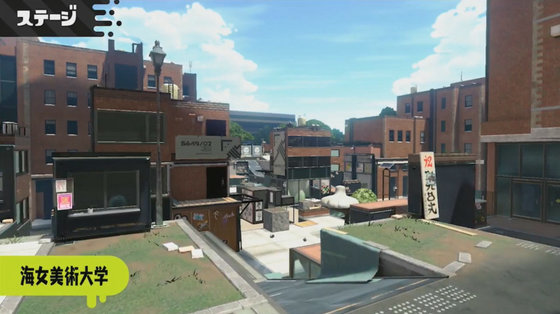 Gangaze Amphitheater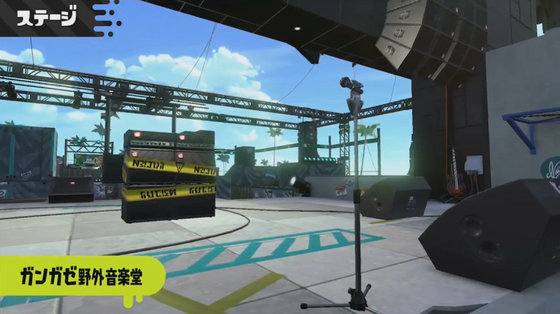 Comb track



Continued from the previous work, Hocke head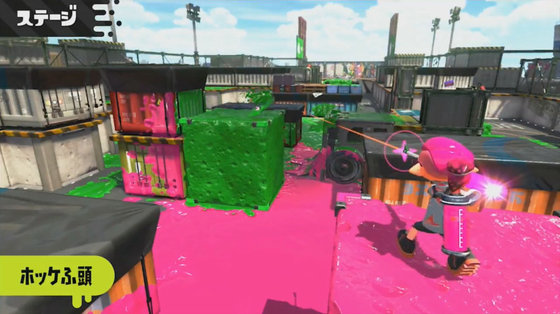 Tatouo parking etc also appeared.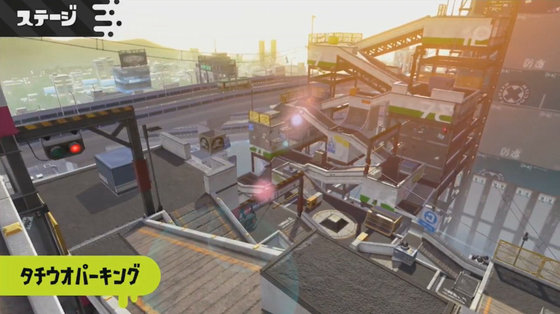 In Tachio parking, Inclair (?) For movement is added.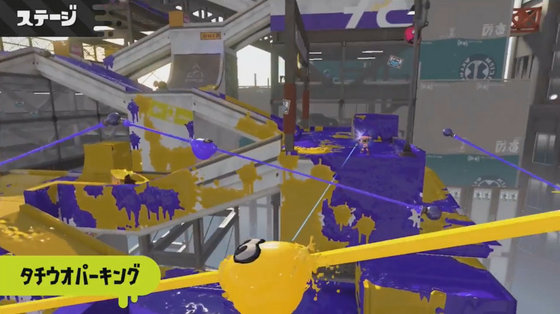 "Nacha Bali Battle is a" Gachimachi "for those who are unsatisfactory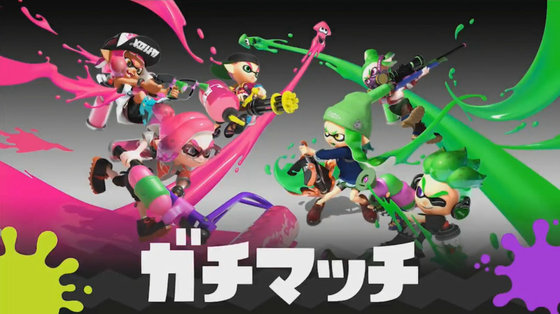 There are three kinds of rules "Gachiyagura" "Gachieria" "Gachihoko Battle" following the last time.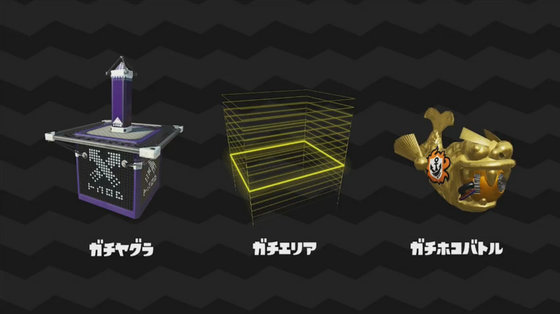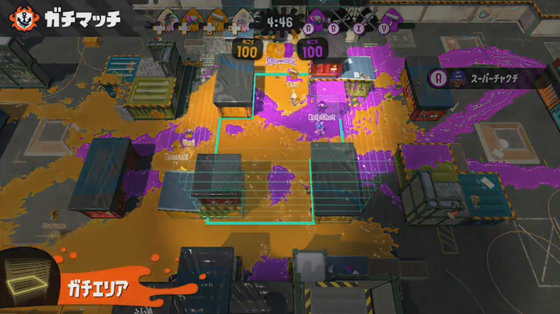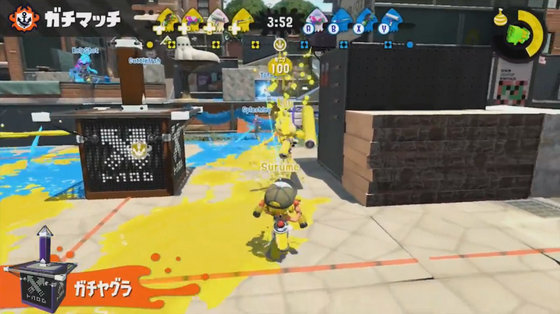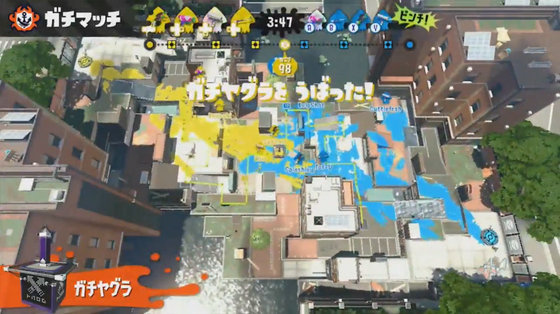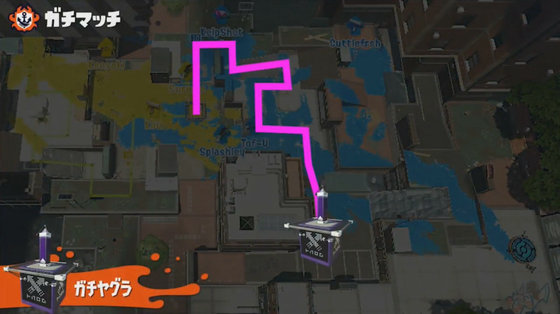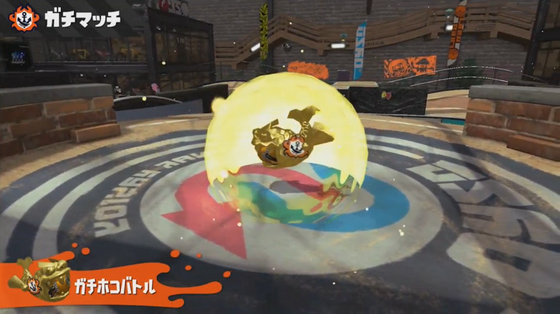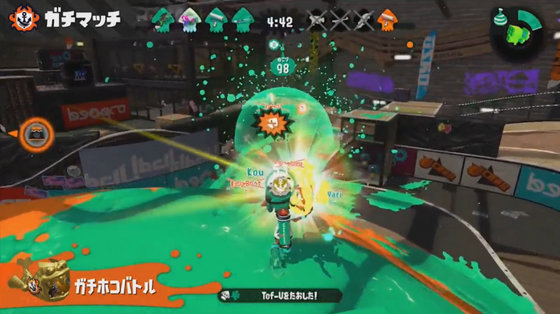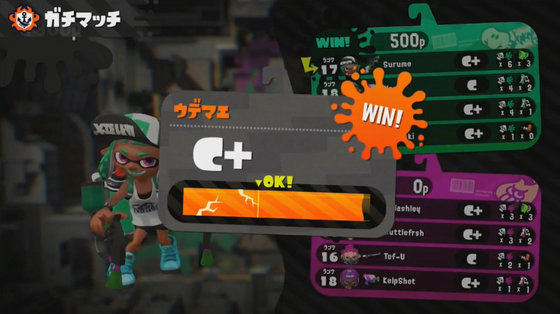 Udemae will be set for each rule as a goatmatch ... ....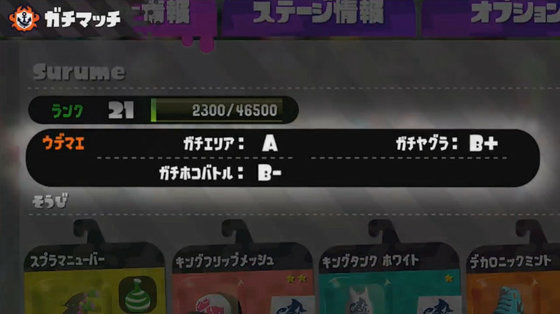 It seems that Udemae may go up at a stroke if superior play is done.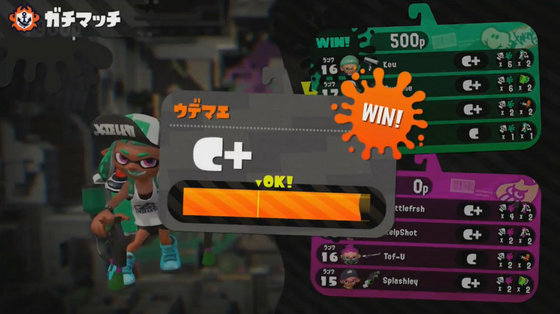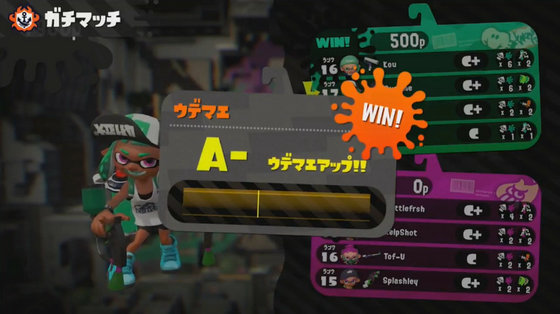 In addition, a team challenge "League Match" also appeared.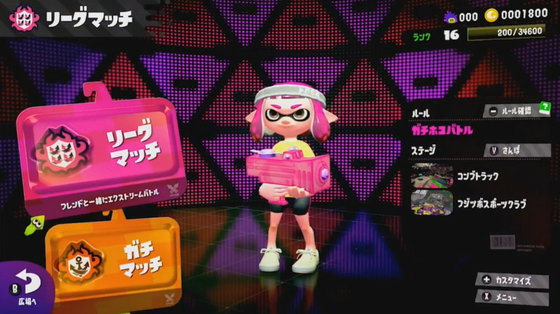 There are "league matches" pairing with two people and "team" challenging with four people.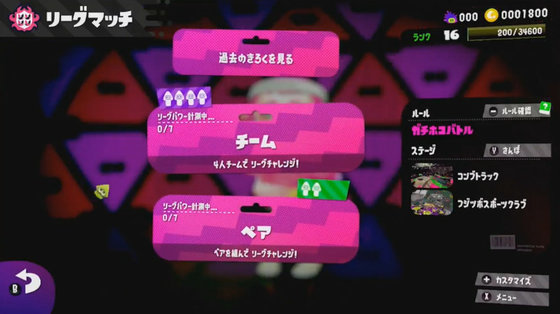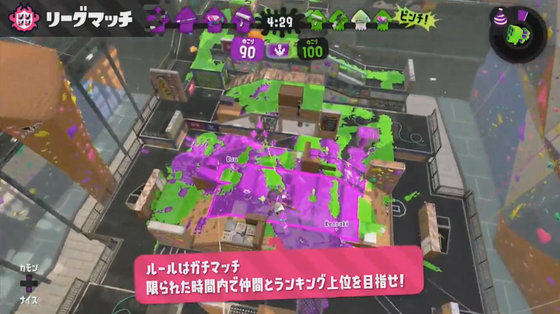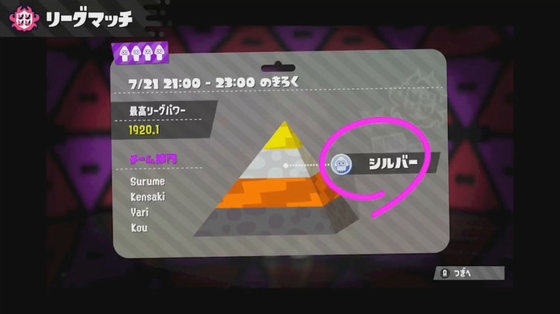 About "gear power" from here.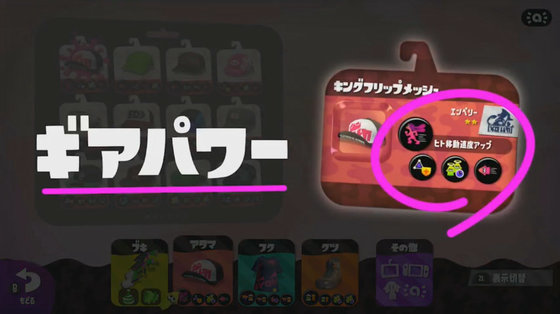 "Thermal ink" will be able to check for a while even if the enemy who attacked it once hid in the shade.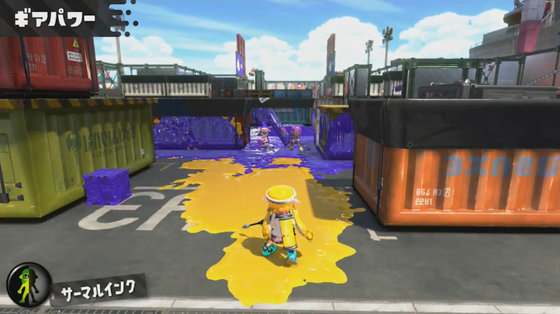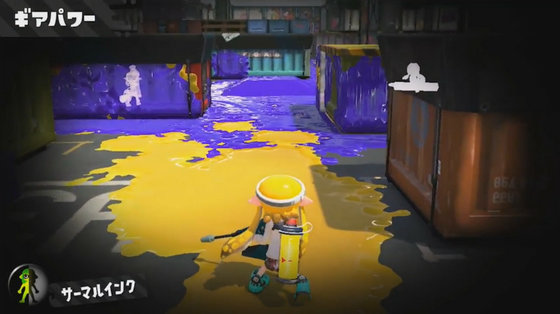 "Increase objective attack power" is to increase damage when attacking objects other than players.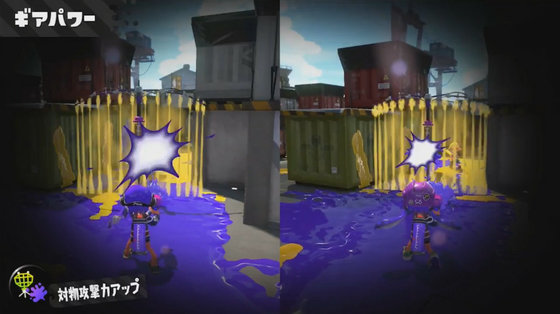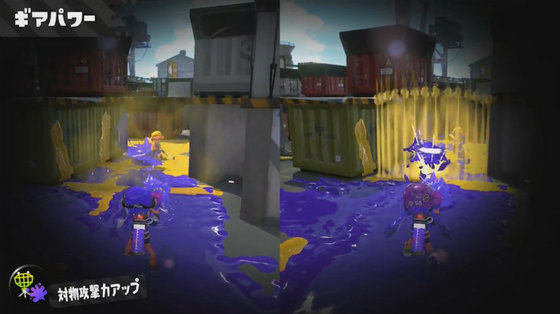 "Reduction of Resurrection Time" shortens the time to resurrect if you are knocked down continuously without defeating the opponent.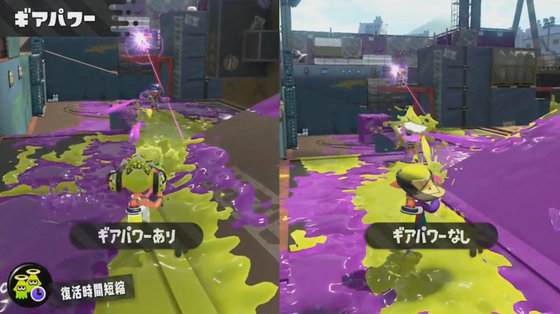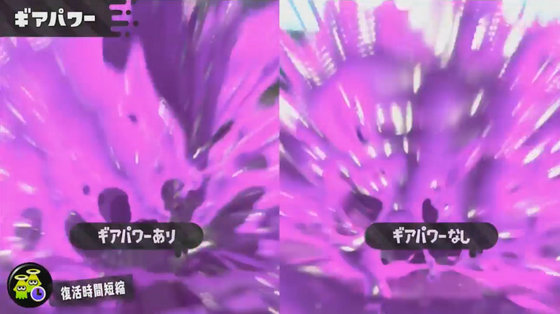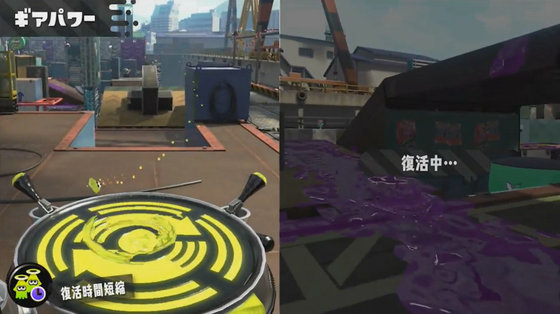 "Resurrection penalty up" is to increase the special decrease amount and the resurrection time of the opponent who knocked down. However, it seems that there will be more cases when I was sent.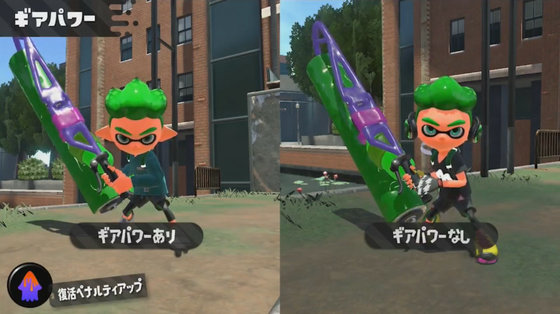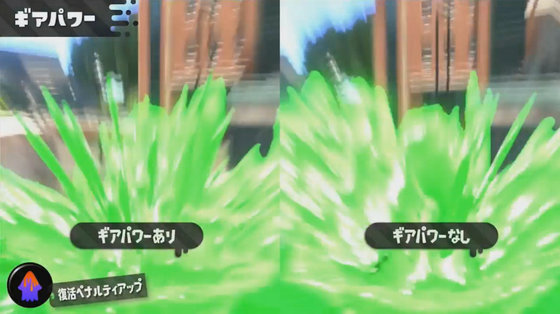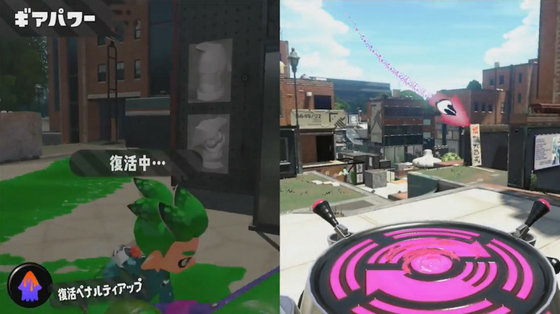 "Passive art" is a super jump and lands at the time of landing, it rolls forward and makes attacks at the same time.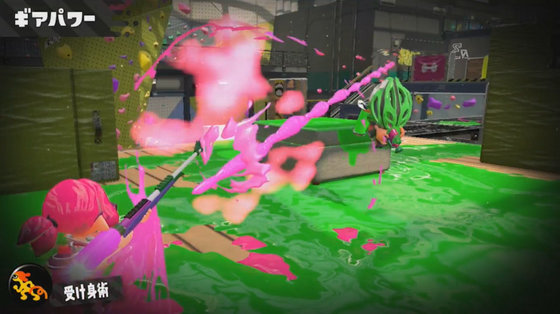 Spiky can remove and attach this gear so it will help you to create your own gear.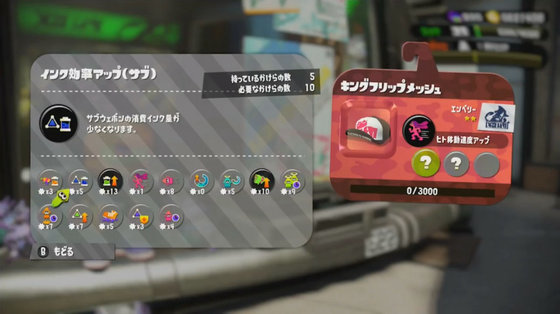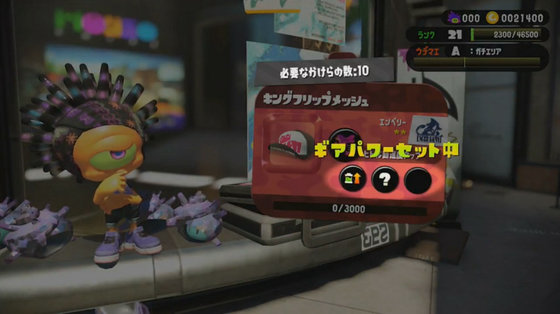 About "salmon run" which four people play in cooperation.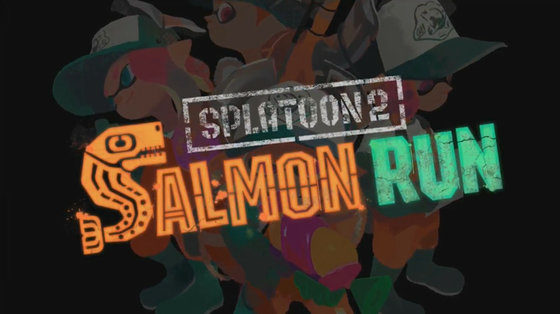 Participating in bytes from here which is out of town.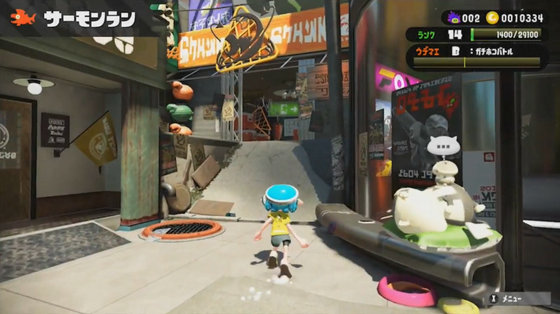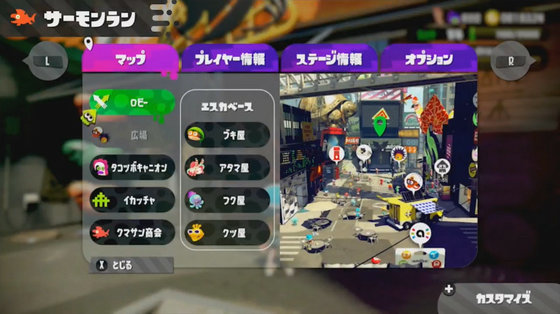 Be careful because time is irregular.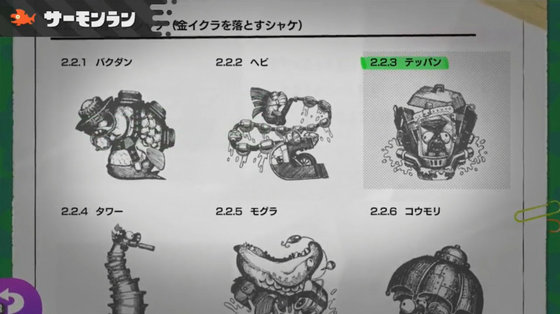 Many new monsters announced. "Snake"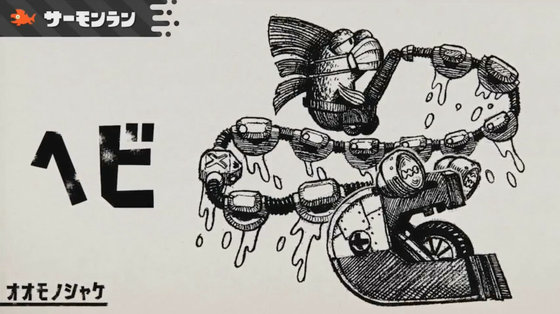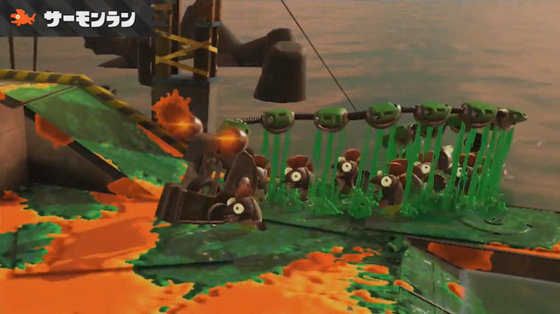 "Catapad"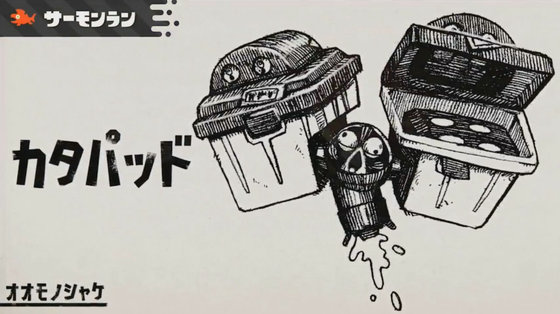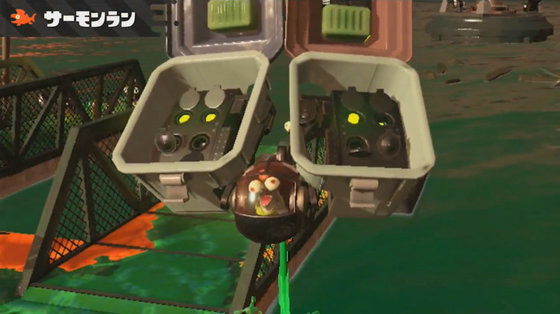 "Bakudan"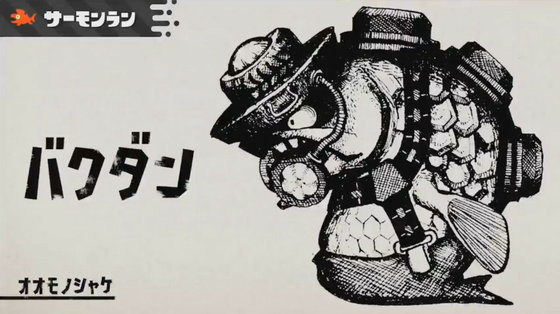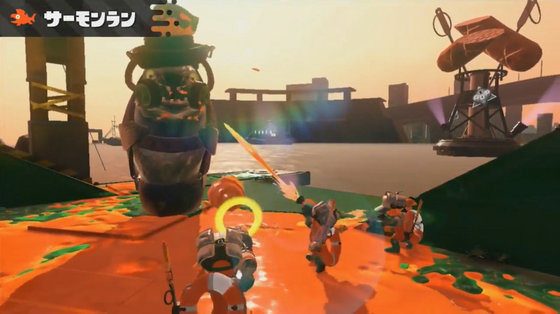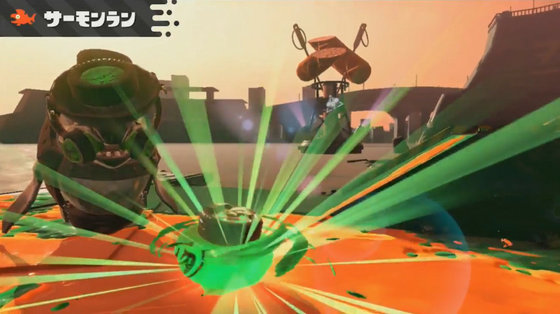 "Bat"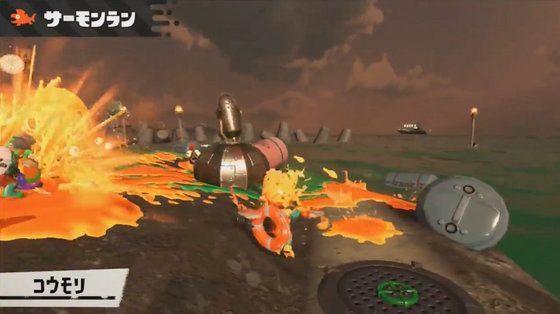 "Tower"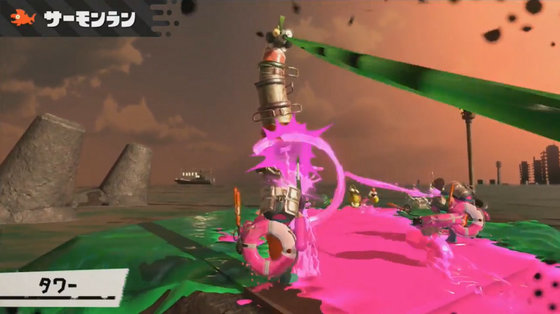 "Moles"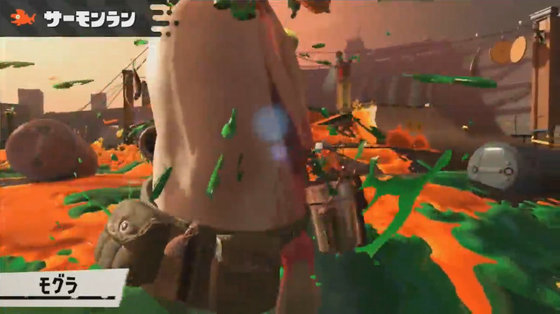 However, it seems that there are also items that can be used in battle and items that can only be acquired with salmon runs.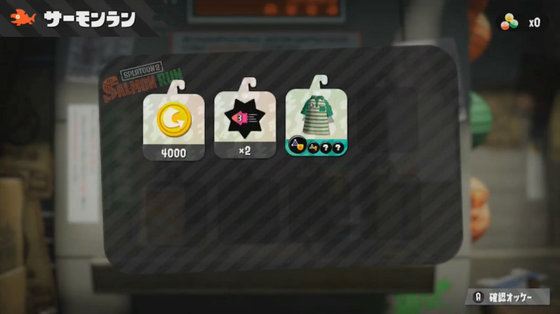 "Ikaringu 2" evolved into an application for smartphones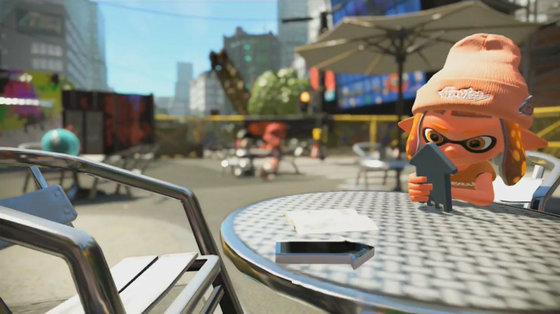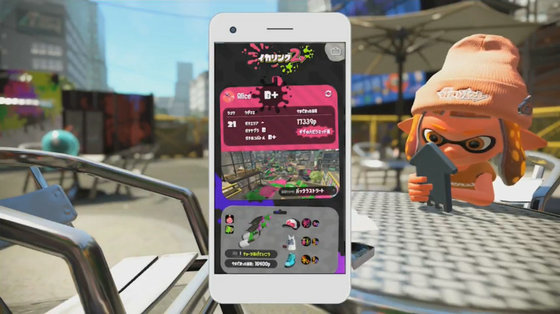 His own Uedemae ......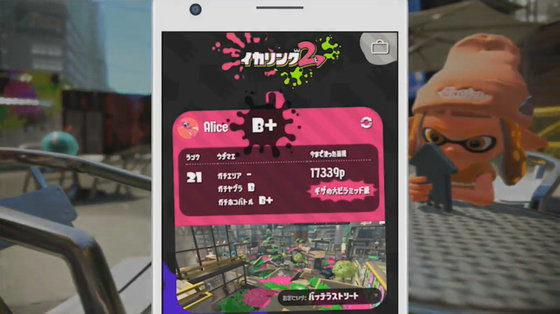 Filling point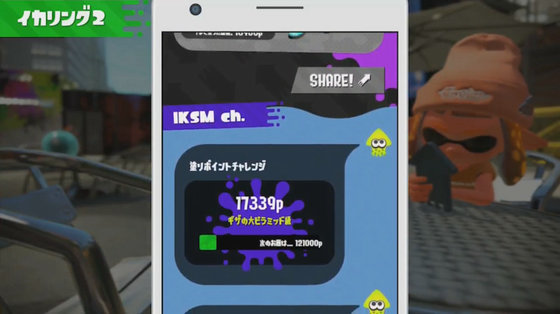 My gear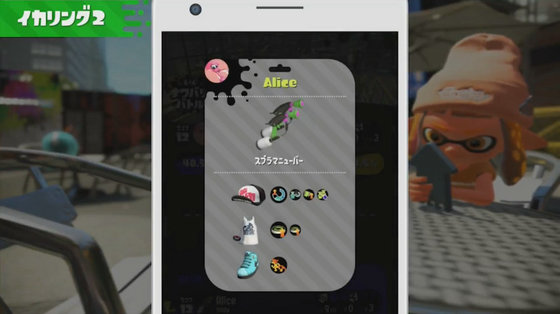 You can see stage information etc.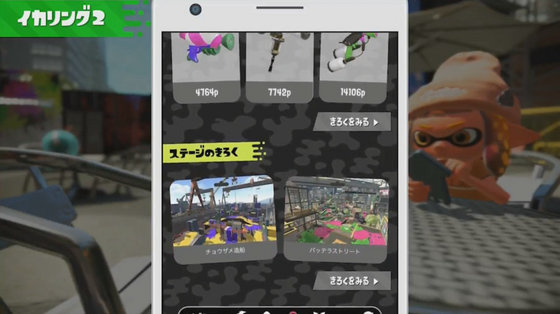 Also, at the painting point challenge, you can rework when you paint ... ....?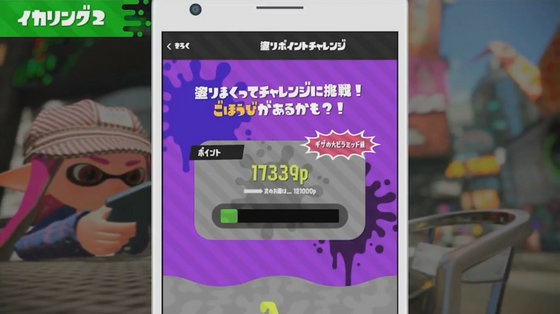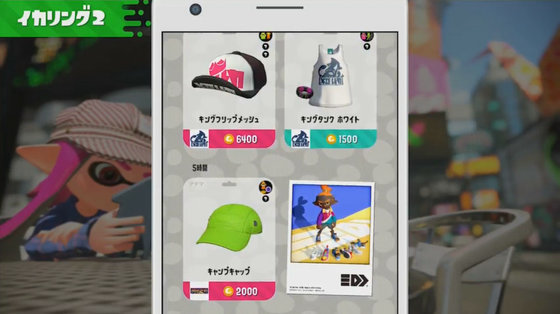 You can also order gears from Ikarurin 2.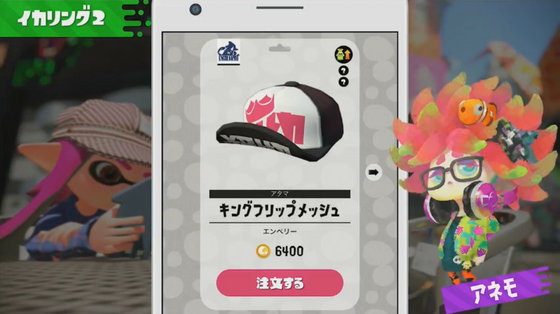 The application is available from the application called Nintendo Switch Online.



Invite friends to private match with SNS etc ... ...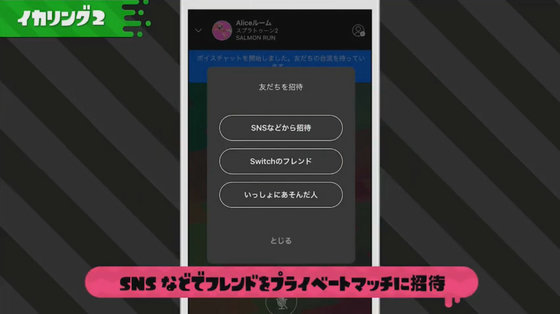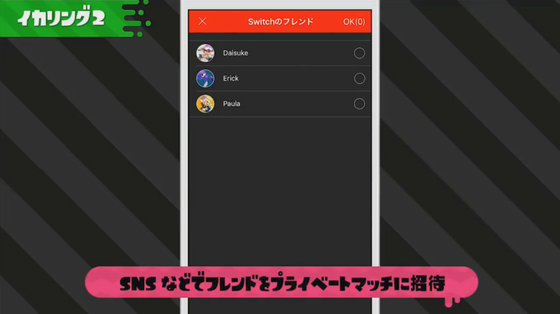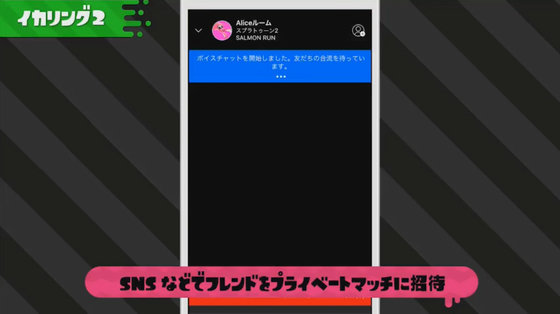 You can make a voice chat.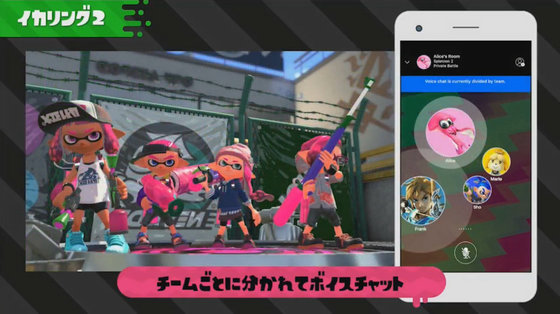 From the setting you can set sensitivity of gyro operation and stick operation.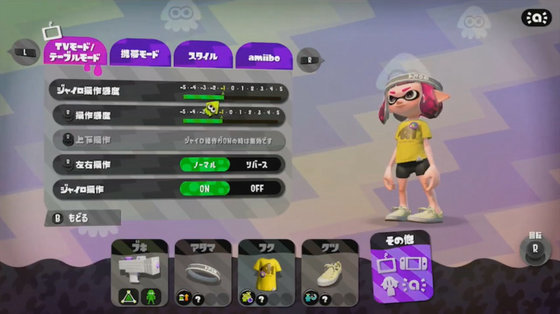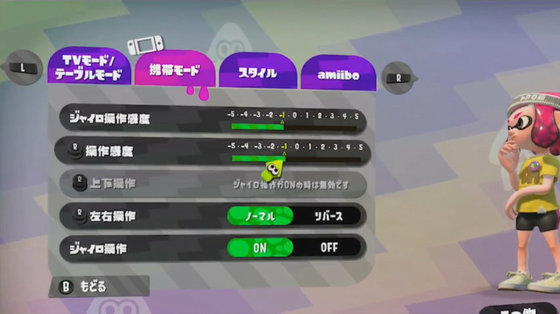 In addition, I can post illustrations as well as Splatoon. Illustrations are displayed on the stage.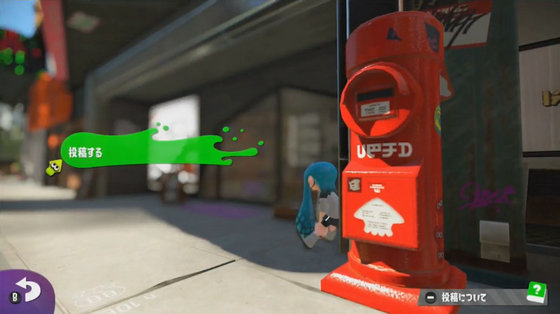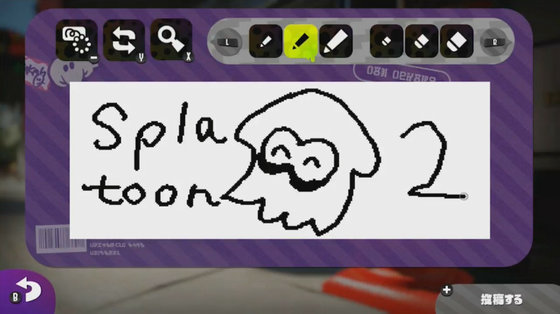 With amiibo you can register your favorite gear set.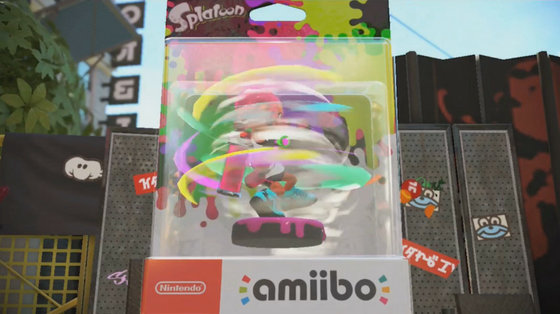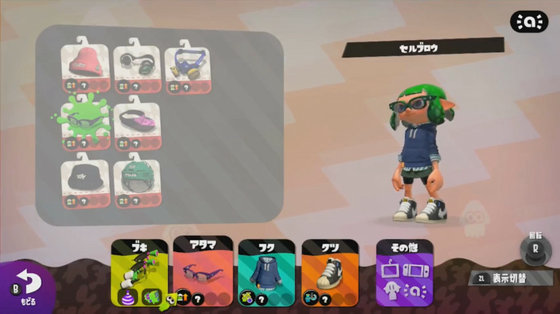 At Rob's shop ......



It is possible to elevate money and experience that you can have after eating hood and get a battle.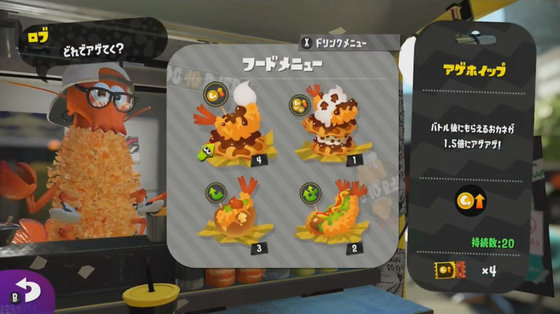 "Icaccia" allows private matches and salmon runs by local communication.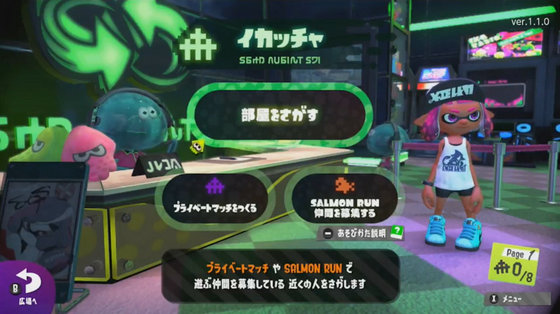 In a game machine in the city ......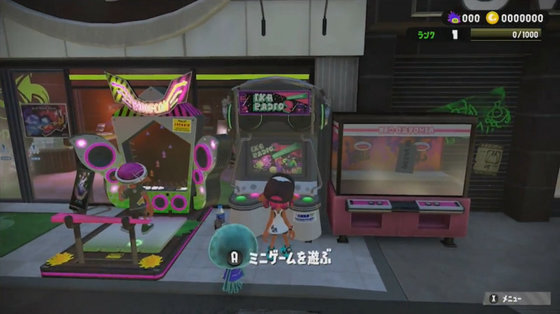 Ikaragio 2 can play.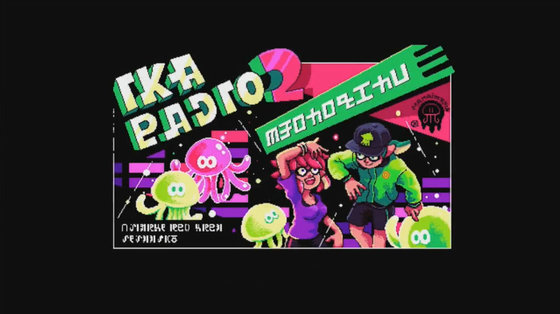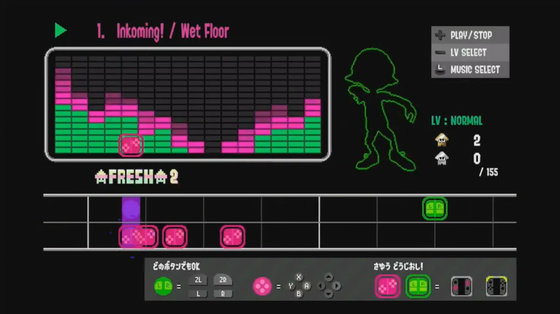 Subsequently, "Hero mode" in single play mode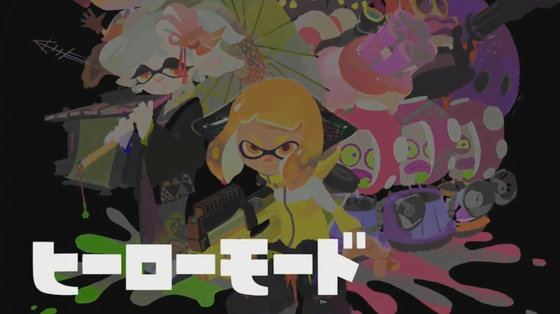 It is perfect for learning the basics of battle.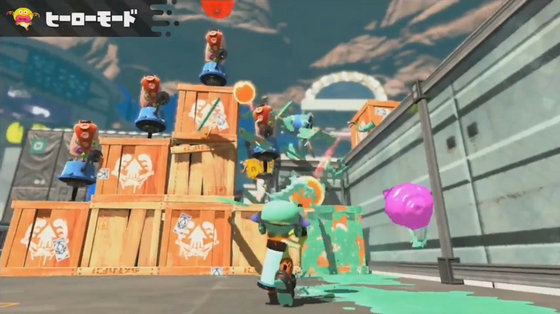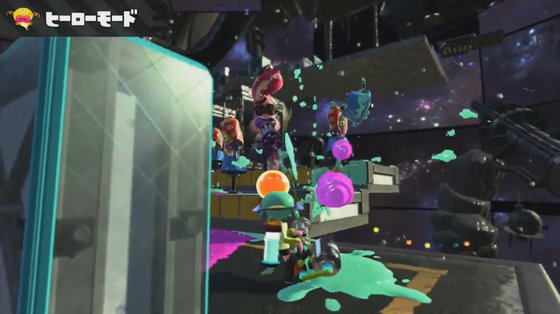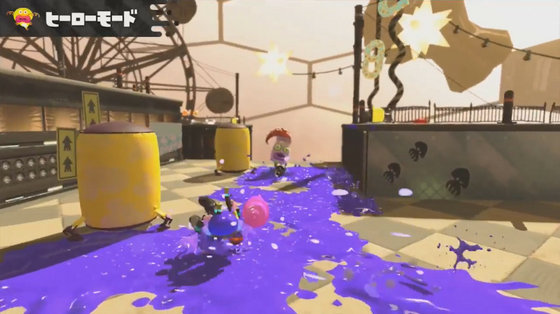 Stage and buki etc are planned to be added by update even after release. Please note that the buki and the stage will be updated for one year.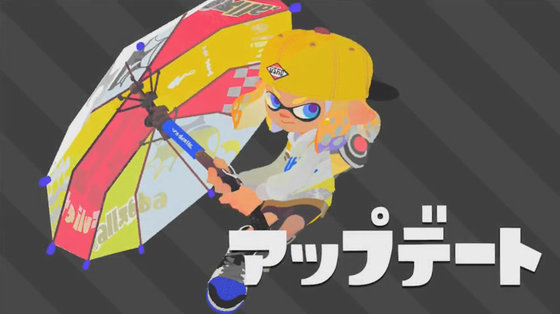 For example, a parashelter of Casa style new buki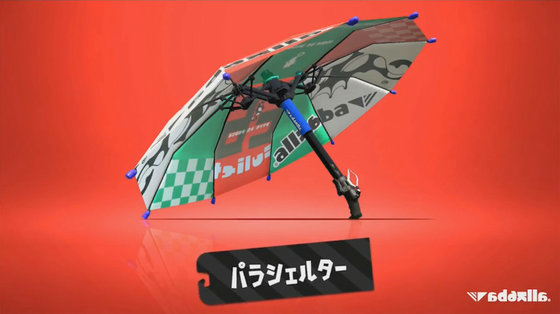 With shooter-like ink range ......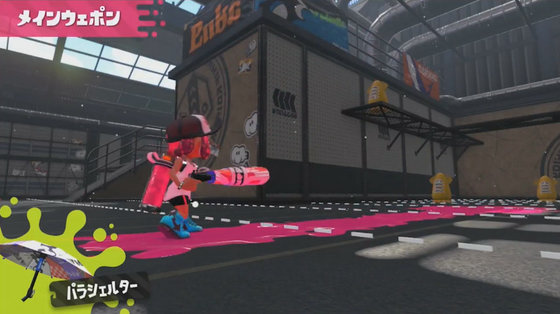 It is possible to guard the ink by spreading the umbrella by pressing and holding the button for a long time.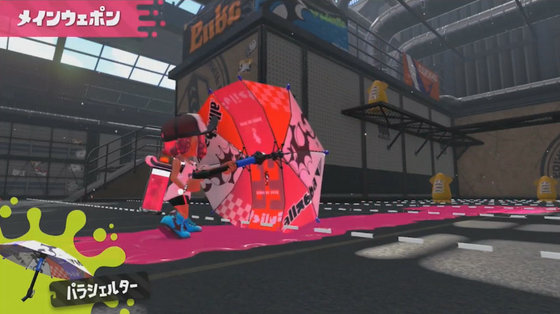 Splatoon 2 also has "Festival" for a limited time event.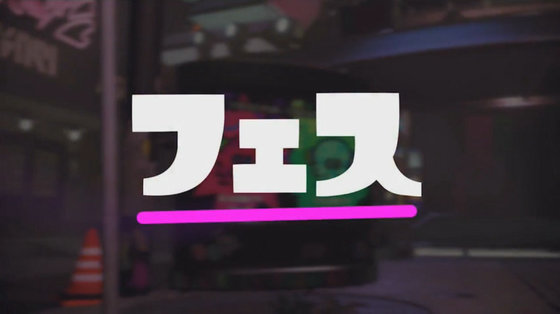 We can also participate in this festival with team. Festival is scheduled to be held for two years.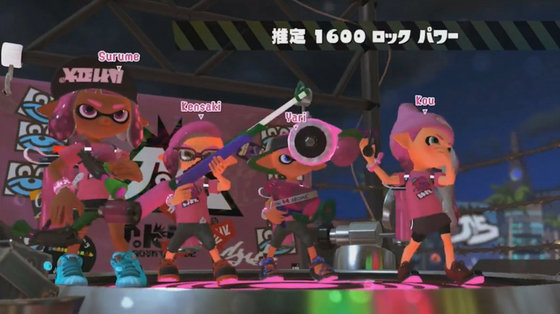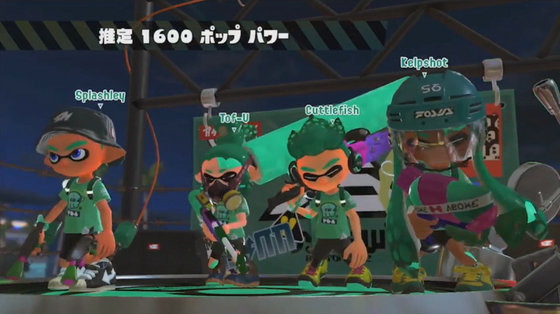 A new character that will newly divide the festival, "Ida" ... ...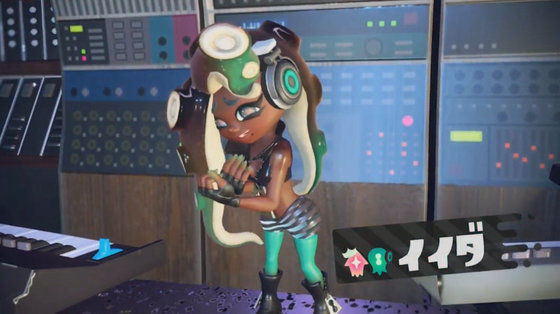 "Hime".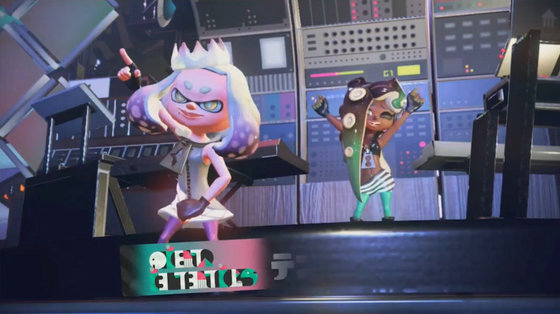 Two people (?) Are organizing a unit called "Tentacle's", and it seems that they will be in contact with players in a position like the former scholars of Shio Colors.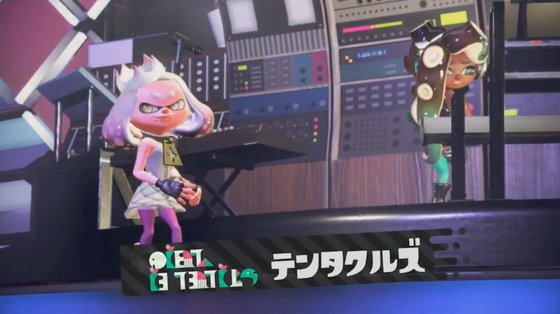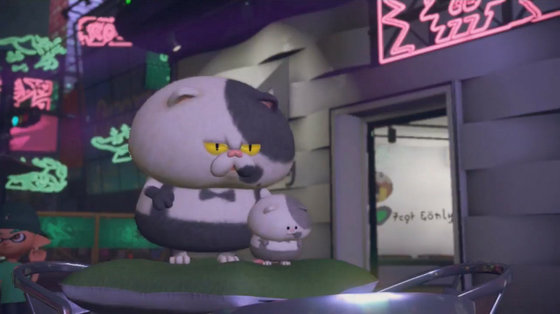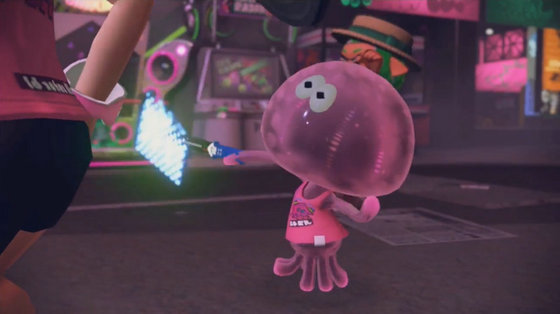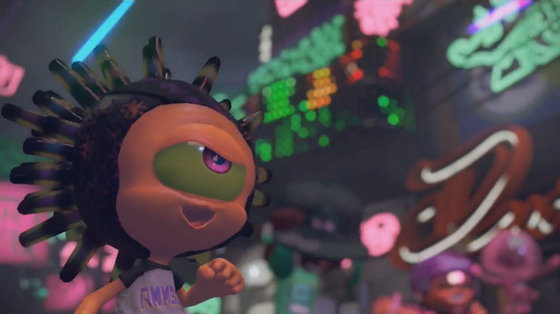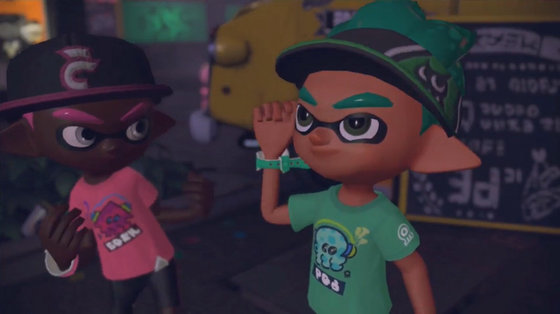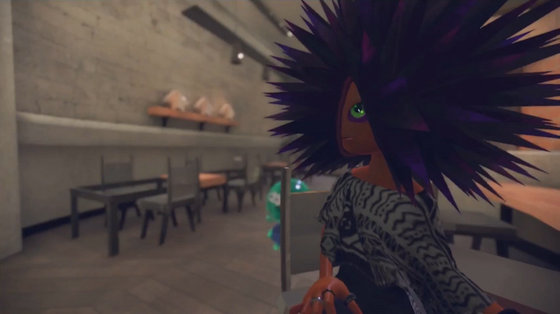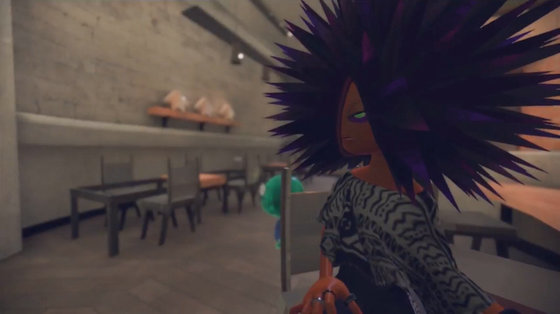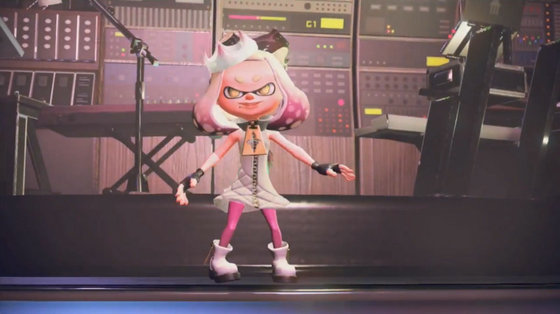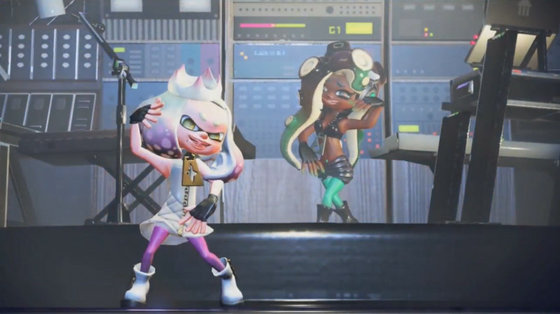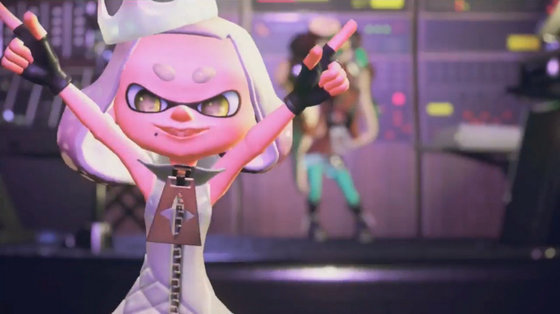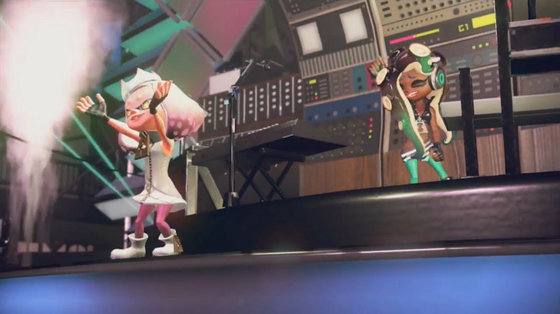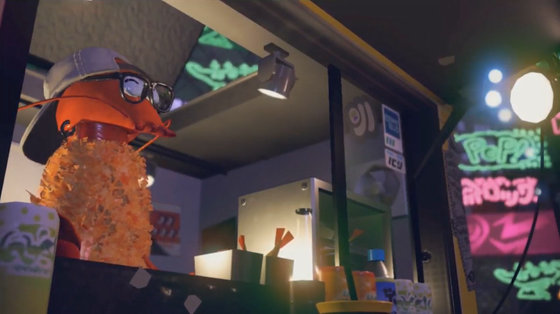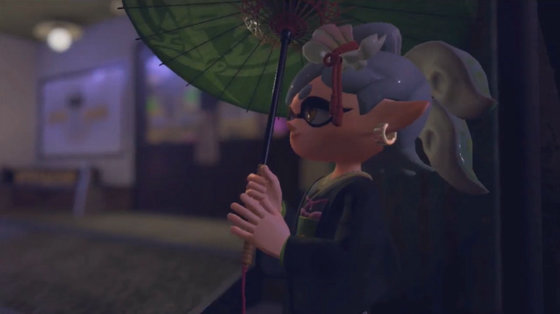 I thought that the broadcast ended, suddenly high color news started.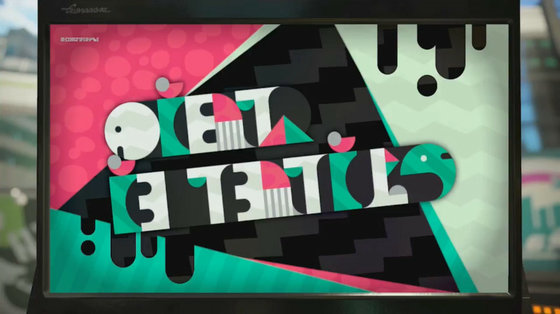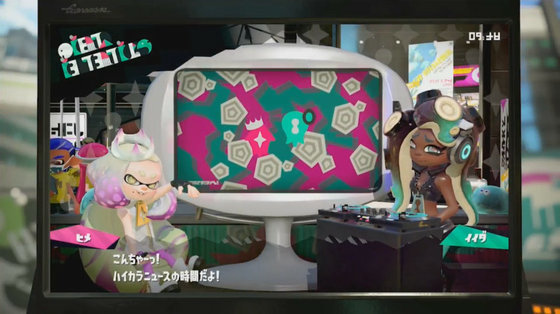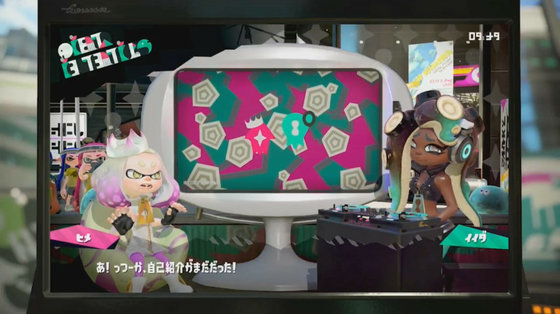 And it was announced that the eve of the evening will be held from 17 o'clock to 21 o'clock on Saturday, July 15, before release.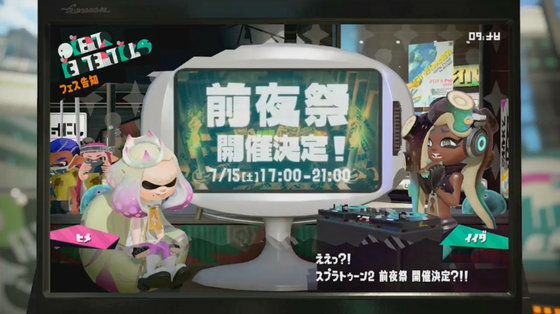 Theme is Rock VS Pop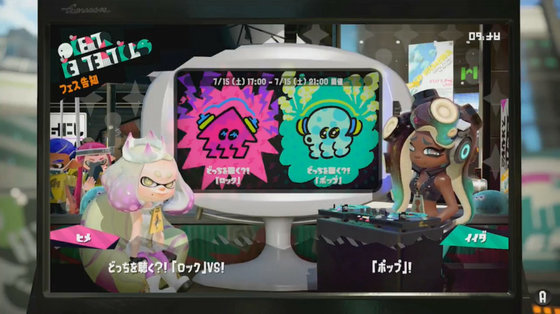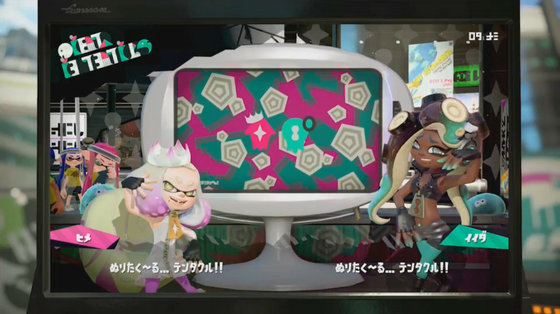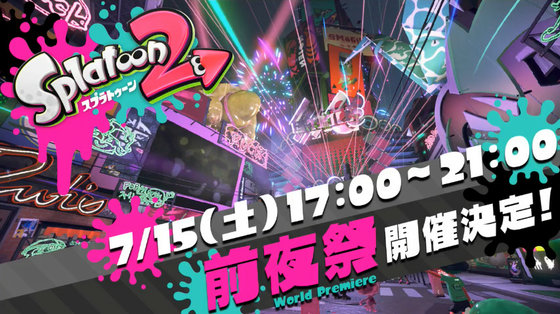 In addition, the broadcasted video can be viewed from the following.

Splatoon 2 Direct 2017.7.6 Presentation video - YouTube