"Splatoon 2 (Splatoon 2)" appeared on the Nintendo Switch, more refreshing at the New Buki, New Stage, New Special Weapon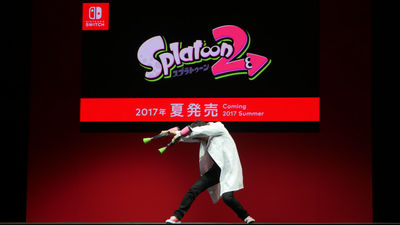 In Nintendo Switch Presentation 2017 held on January 13, 2017, it is Nintendo's next generation game machine "Nintendo Switch (Nintendo Switch)" whose details were revealed at last, but that release title contains that The latest work of squid shooting game "Splatoon 2(Splatoon 2) "has been revealed to be included.

Nintendo Switch Presentation 2017 | Nintendo
https://www.nintendo.co.jp/switch/index.html

Movie starts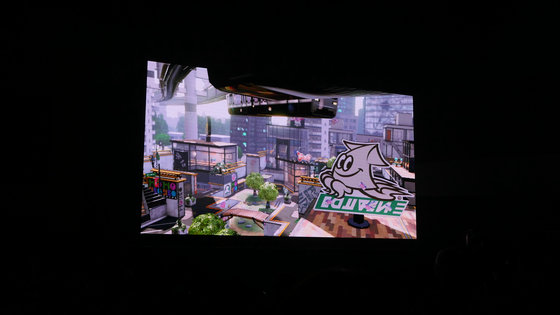 A familiar 4: 4 battle started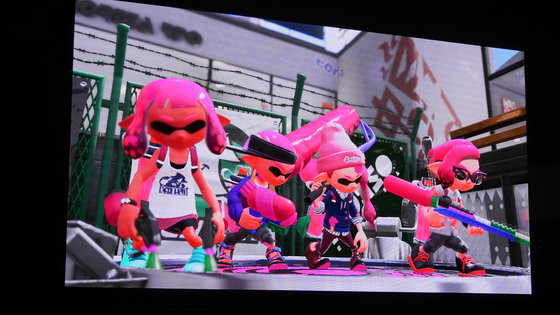 You can see many of the squid's hairstyles you never had before.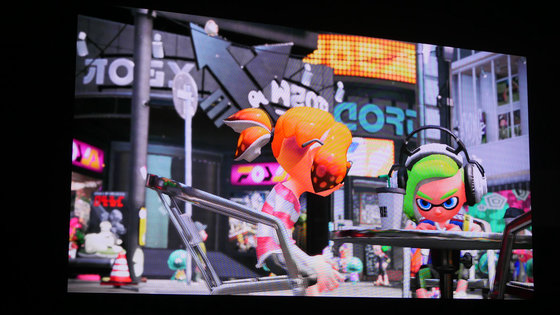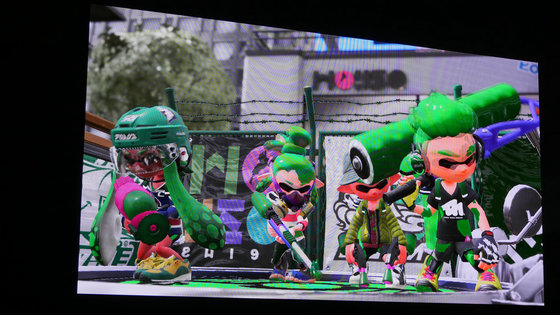 Of course the stage evolved newly.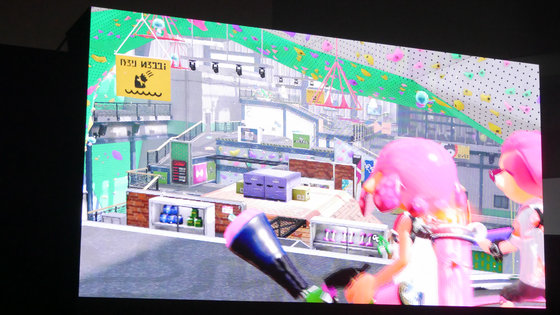 Rules of the game are the same and hit the enemy ink and the squid is blown up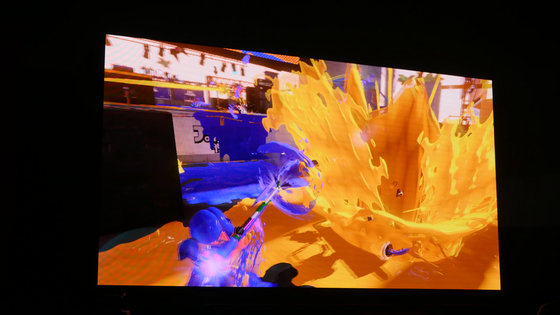 In the stage you can see lines that can move in squid state.



In addition, 2-pistol style also.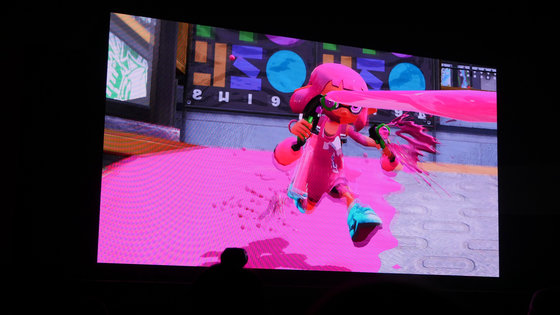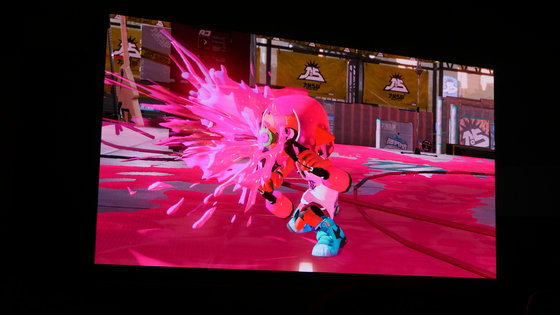 Chase bom such as rumba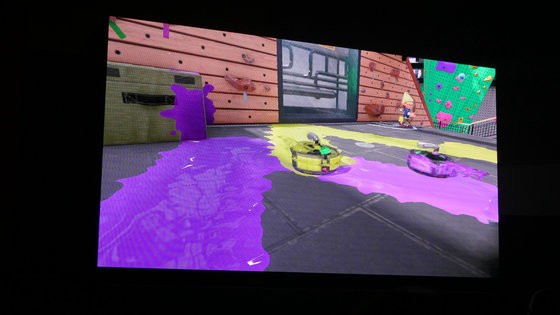 Stage information can now be displayed with buttons. Buttons are allocated to squid squid, and if you press a button, it seems that you can jump to a certain squid.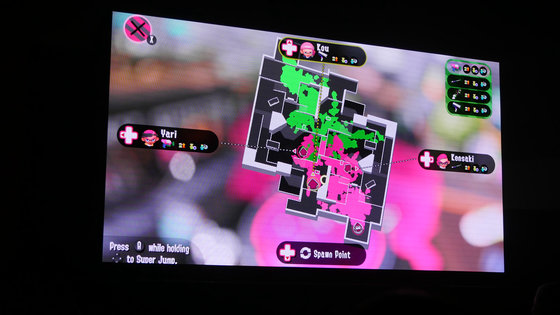 Play screen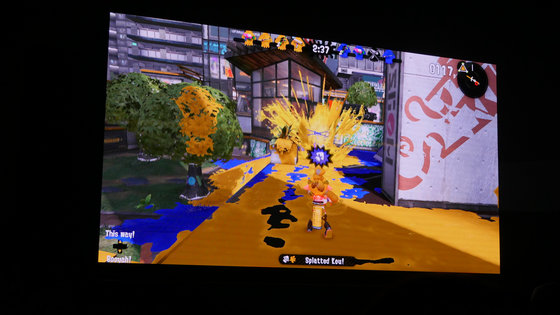 Judge you two! Is it?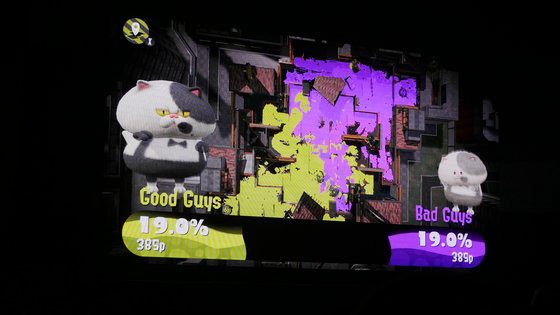 Special Weapon also evolved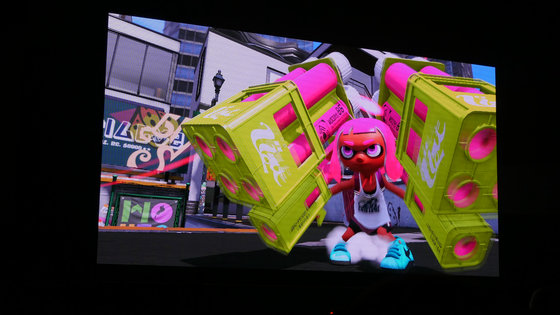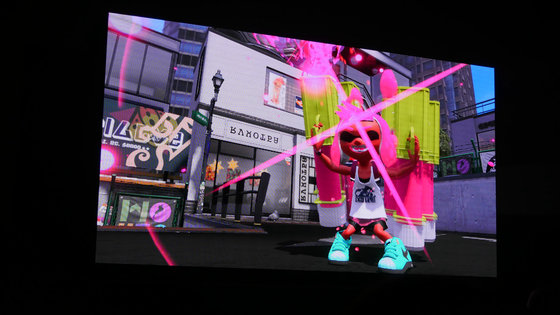 Ink came down from the sky ... ...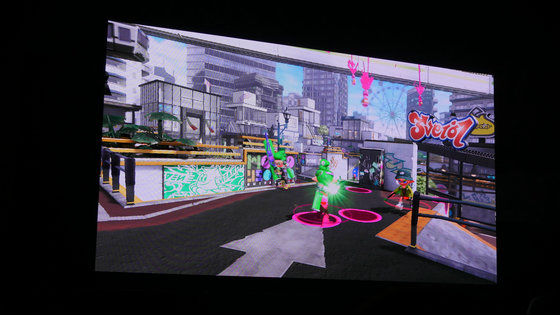 To be serious.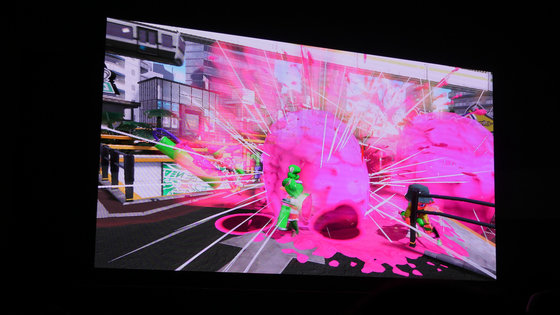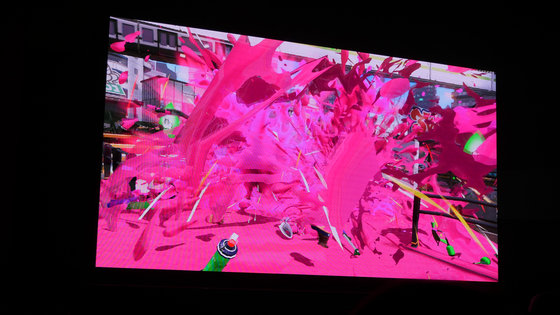 Another thing that was launched high in the sky.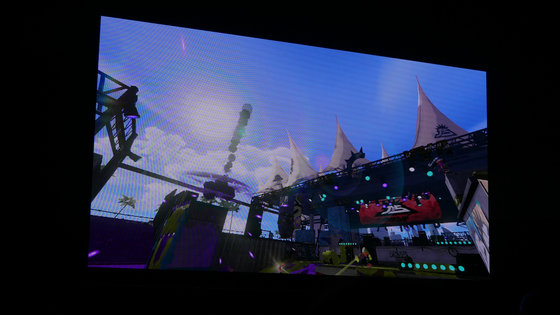 This ruptures and causes ink rain.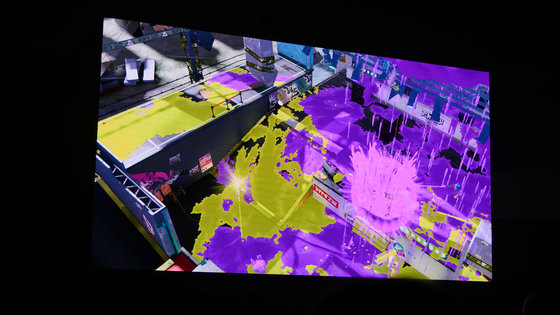 In addition, there are also jet packs that eject ink and fly in the sky.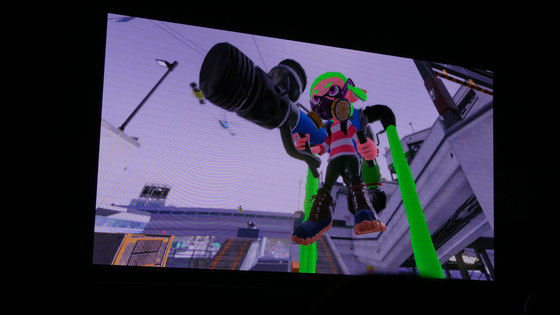 Jumped high in the sky ......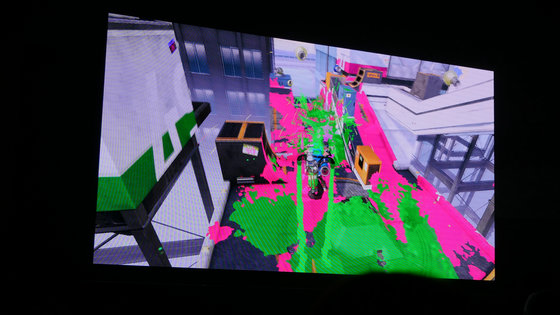 Attack enemies.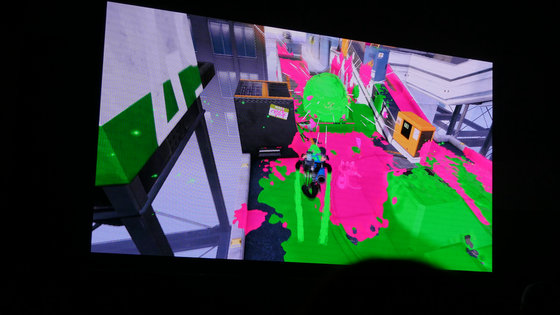 Other small downies (?), Too.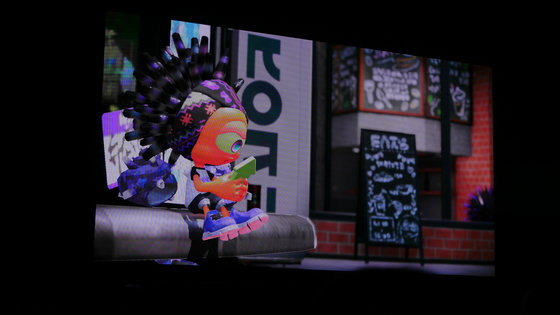 The octopus corps which stood in the story mode also.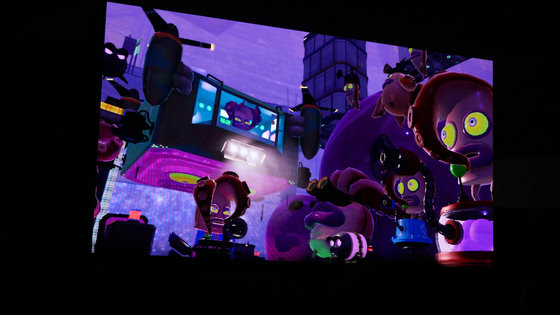 Firefly-like appearance behind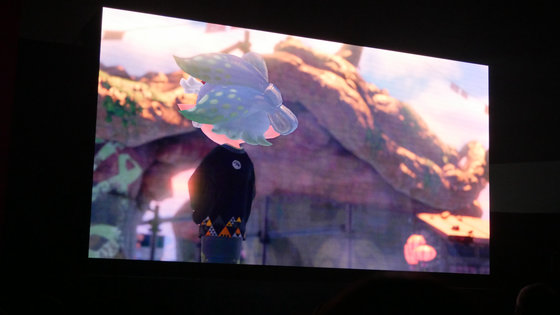 Squid shop Typhoon van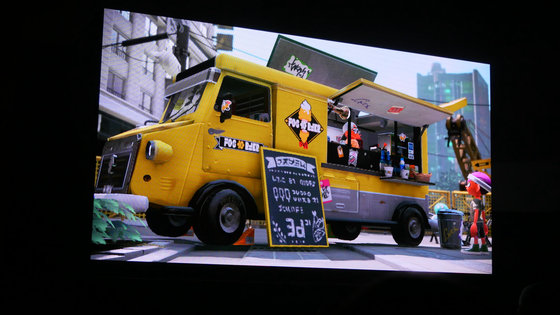 Splatoon 2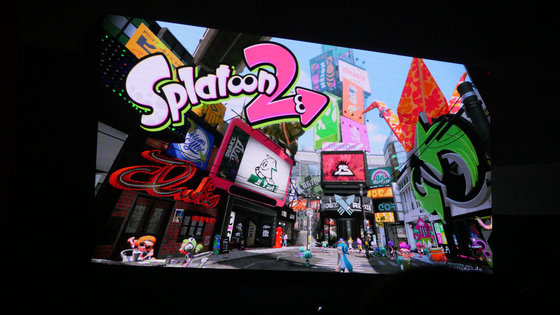 Hisashi Nogami who is a producer of Splatoon 2 and a researcher at Squid research laboratory appears on the stage.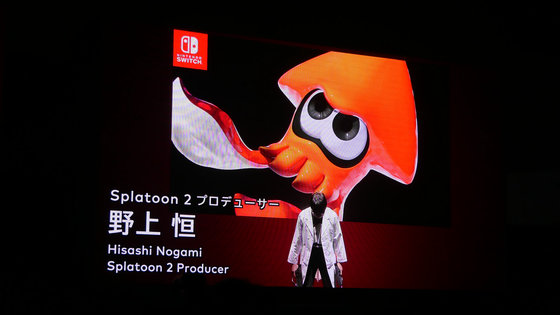 Two handguns that came out in the movie are held in their hands.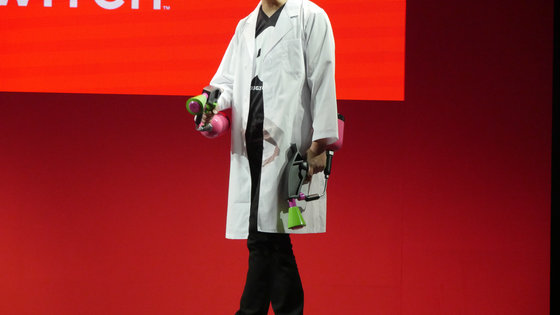 About two years have passed since the appearance of Splatoon ......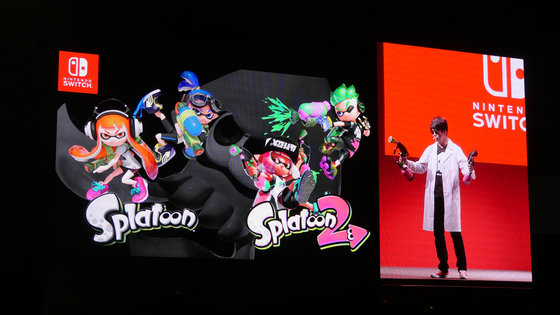 The squids gradually evolve their fashion and buki etc.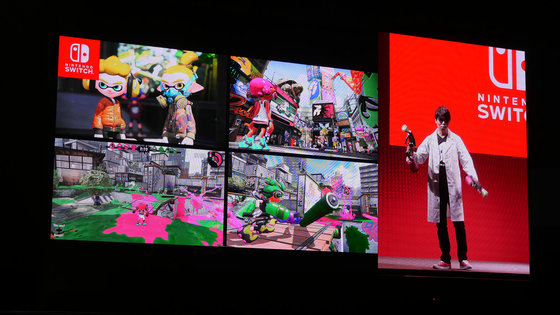 And this is the most squid of the current squid world.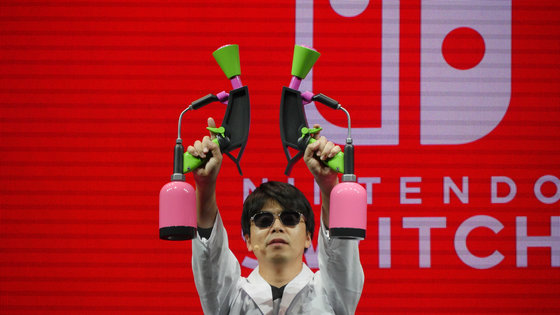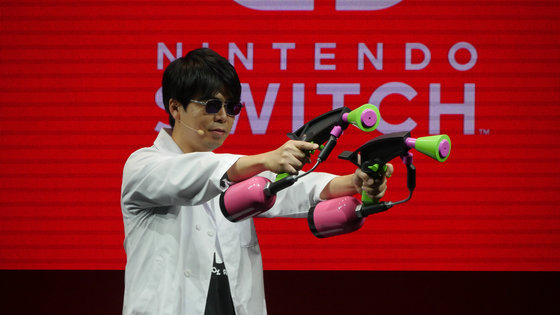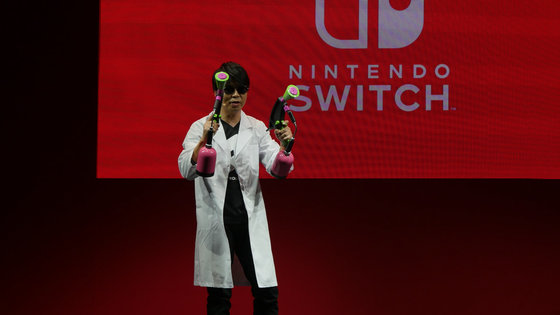 It seems to be a bukkake with unprecedented firing power.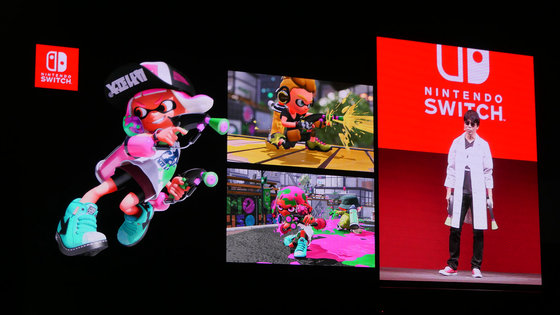 In addition, all special weapons are also powered up.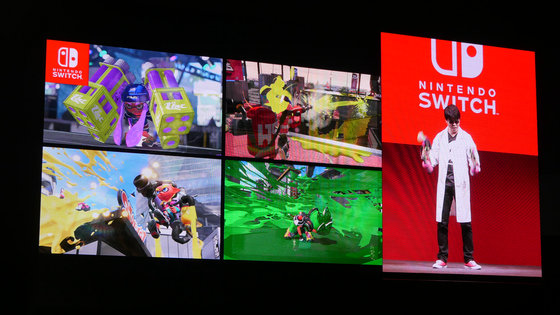 With Nintendo Switch you can play games in various forms using the main body and Joicon. Of course, even in the house, it is OK even if you bring the terminal out.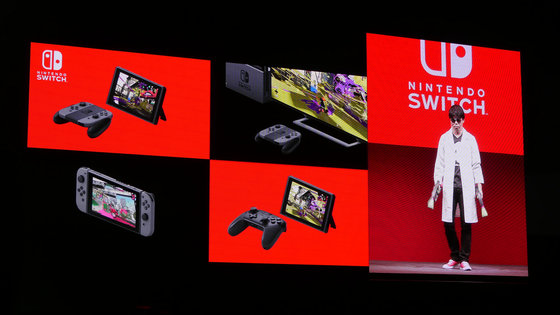 Since there are not two screens like Wii U, you need to press the button to display the map in Splatoon 2.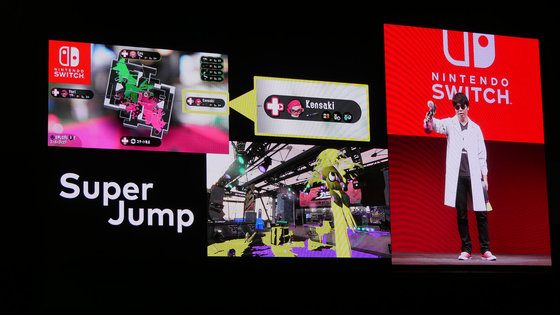 Although you can play online online by connecting to the Internet as before, you can also play multiple people locally by bringing up the body of Nintendo Switch. Since the Nintendo Switch can communicate with up to 8 Nintendo Switches, it may be possible to host a 4 to 4 battle locally.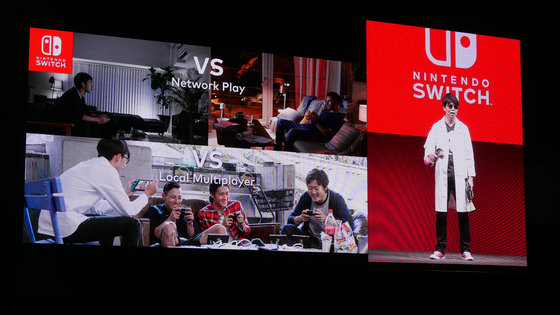 Nogami researcher who finally expresses "2" in the whole body.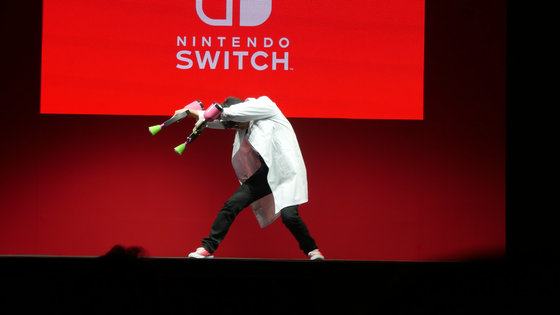 Release is scheduled for the summer of 2017.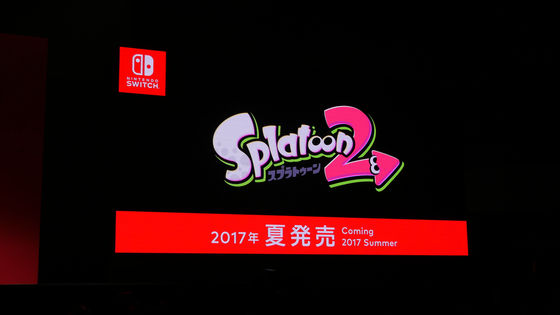 In addition, the image of Splatoon 2 which flowed in the presentation can be confirmed from squid.

Splatoon 2 Nintendo Switch Presentation 2017 Exhibition Video - YouTube


The titles announced at Nintendo Switch will be introduced in the movie one after another.

Xenoblade 2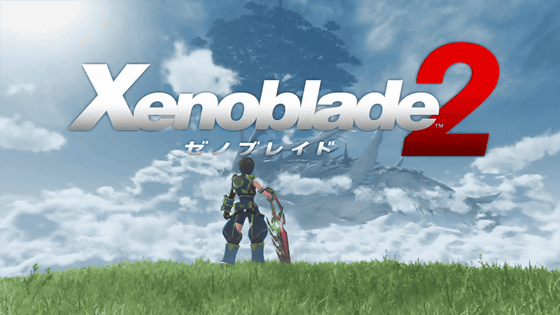 Fire Emblem Musou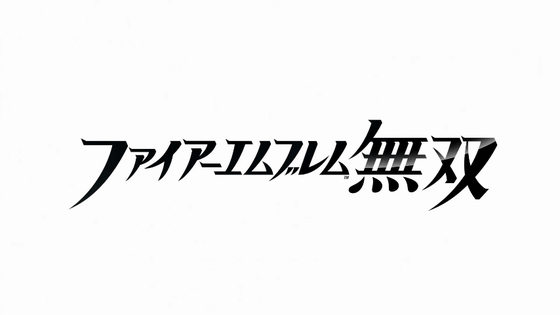 More than 40 partners of Nintendo Switch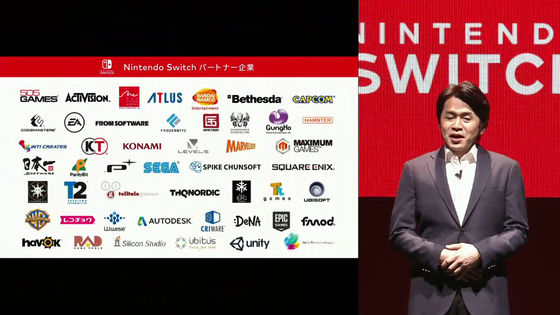 Software makers are developing more than 80 titles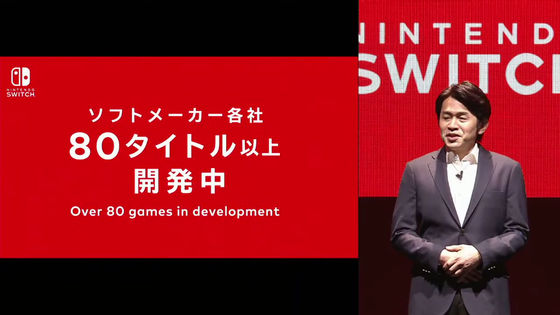 Dragon Quest Heroes I / II for Nintendo Switch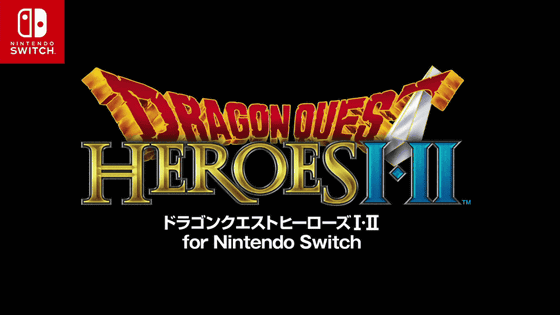 For the next PV "ATLUS" logo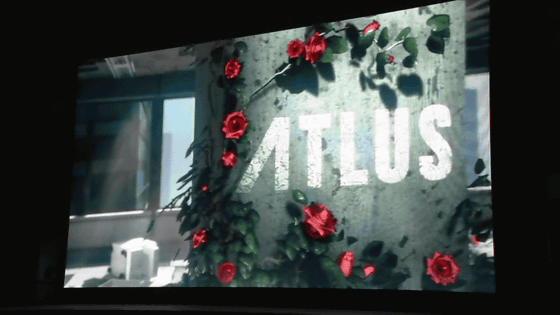 It seems that the latest work of Shin Megami Tensei Ina series appears.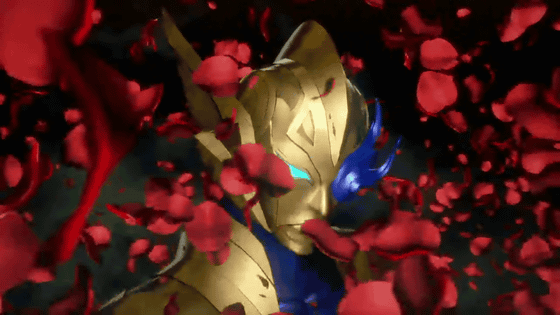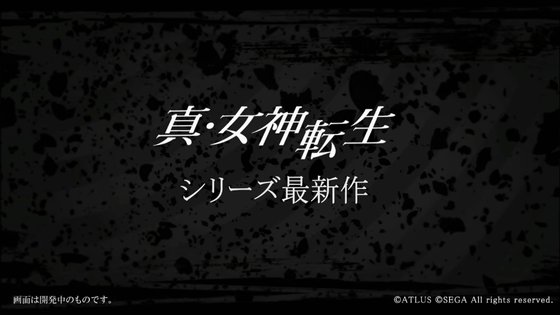 Square Enix's "Project Octopus Traveler"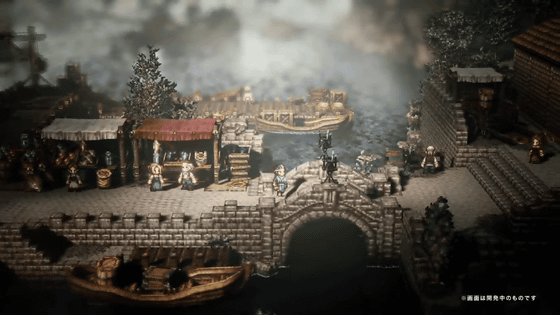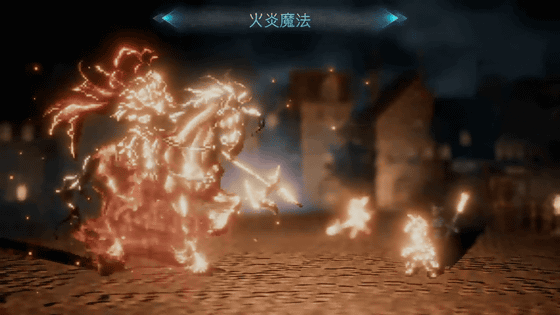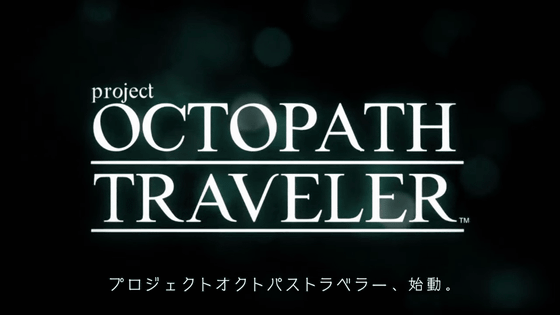 Director, Consumer Online Company CCO from Mr. Sega Games Inc., a partner company Mr. Etsuhiro Nagoshi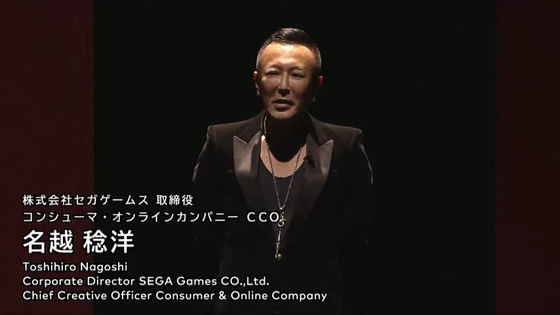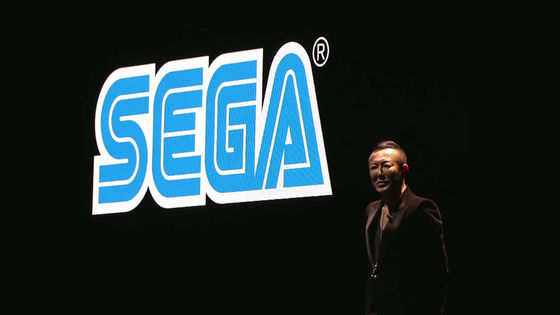 Mr. Todd Howard of Bethesda Game Studio Executive Producer / Game Director appeared. Among them, Skyrim for Nintendo Switch was announced.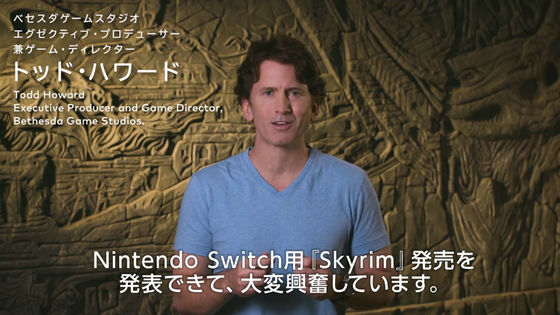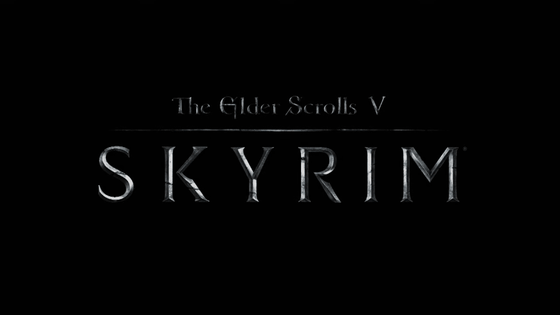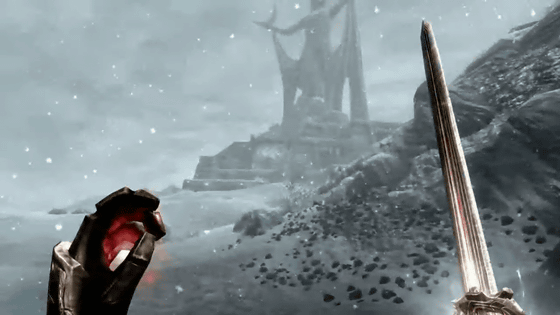 In addition, Mr. Gohichi Suda, Representative Director of Grasshopper Manufacture Co., Ltd.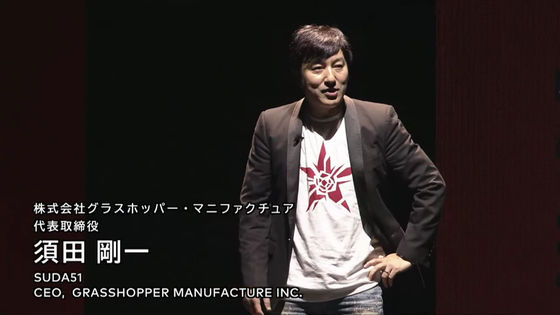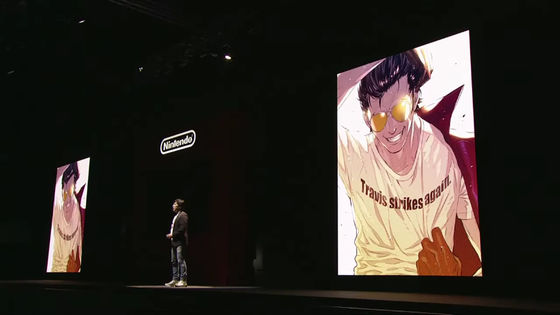 Electronic Arts Worldwide Studio Executive Vice President Patrick Sodderland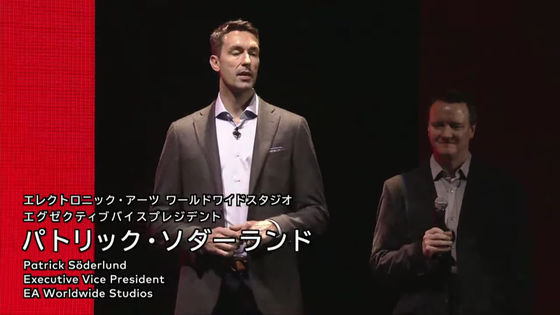 It is revealed that FIFA will be released for Nintendo Switch.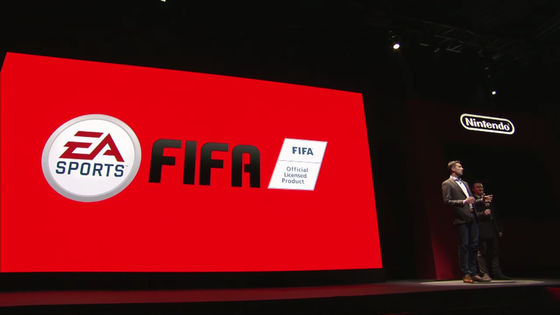 Subsequently, about the product composition of Nintendo Switch.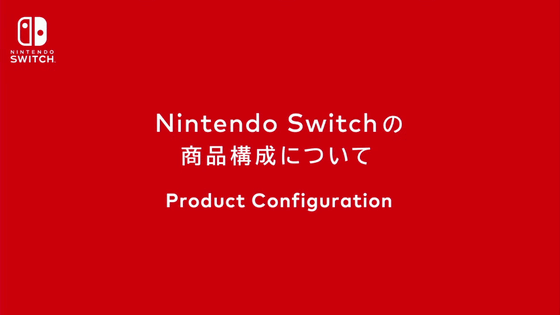 Included are Nintendo Switch main unit, left and right Joy-Con, dock, Joy-Con grip, Joy-Con strap, AC adapter, HDMI cable.



Pro controller is sold separately.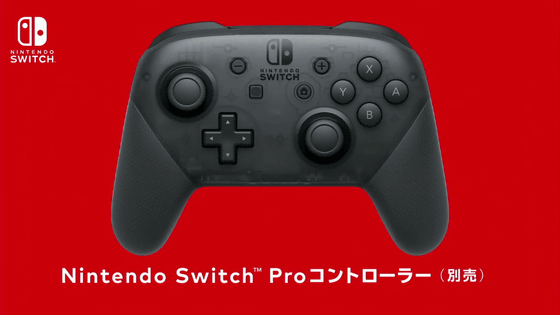 There are two kinds of packages, you can choose between blue and red Joy-Con set, or gray Joy-Con.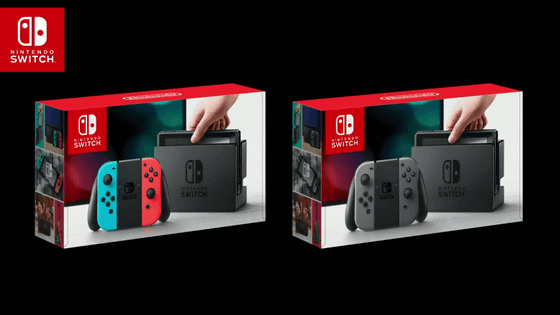 · Continued
Release date of "The Legend of Zelda Breath of the Wild" revealed - GIGAZINE