Is the Nintendo Switch played a lot in both TV mode and mobile mode?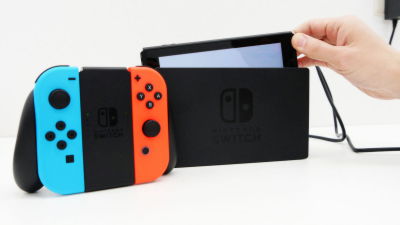 The Nintendo Switch released by Nintendo on March 3, 2017 is designed to be used as a portable game machine even though it is a stationary gaming machine. You can play games on a large screen of your home or bring it out on the go and make friends You can also play with and. Some people say "There are more times to play on TV" by some players, some people say "I will play grueling in mobile mode". Ars Technica from overseas media that overseas media that users were concerned about playing more in both TV mode and mobile mode interviewed Nintendo revealed that both play modes are played at about the same rate It is becoming.

Nintendo: Docked and undocked play time for Switch is "about even" | Ars Technica
https://arstechnica.com/gaming/2018/06/nintendo-docked-and-undocked-play-time-for-switch-is-about-even/

Ars Technica interviewed Mr. Doug Bowser, senior vice president of Sales and Marketing at Nintendo, and found that "50% playing in the dock and the remaining 50% talking from the dock" I heard that an answer was obtained.

"Nintendo Switch" is inserted in the dedicated dock and enjoying the game on the big screen is "TV mode"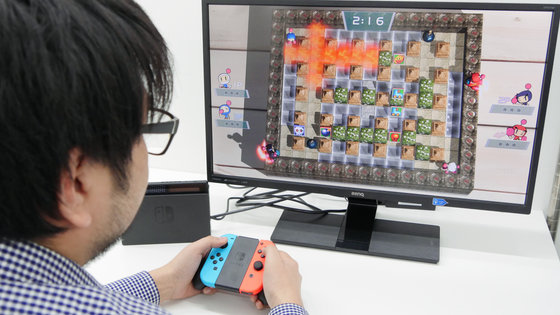 Having the Nintendo Switch main unit in hand, playing a game like a mobile game machine is "mobile mode".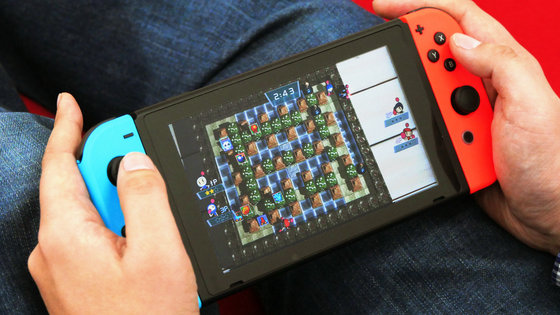 According to Mr. Bowser, it seems that the mode of playing Nintendo Switch in both modes was measured by online telemetry. In the whole gameplay of the Nintendo Switch, there is a result that half the play time in the TV mode and the portable mode comes out, but this may vary greatly depending on the game title to play. Titles like "Just Dance 2018" released on the Nintendo Switch have a high ratio of playing in the TV mode, " Zelda's Legend Breath of the Wild " and " Mario Kart 8 Deluxe " are in TV mode and mobile mode It is said that the ratio of half will be about half.

According to the information Nintendo revealed in a presentation for investors in October 2017 (PDF) , about 30% of users who initially acquired Nintendo Switch had more than 80% of the game play on Nintendo Switch in portable mode He said he was spending time with him. Conversely, it seems that less than 20% of the users who spend more than 80% of game play on Nintendo Switch in TV mode. And the remaining 50% said they are playing games in both TV mode and mobile mode.

However, since these data aggregate the data of users who have Nintendo accounts that are essential for playing online games with Nintendo Switch, data of users who are playing games completely offline is included Is not ... Bowser says that Nintendo's ability to track the play mode of Nintendo Switch users is extremely helpful for Nintendo to understand the market.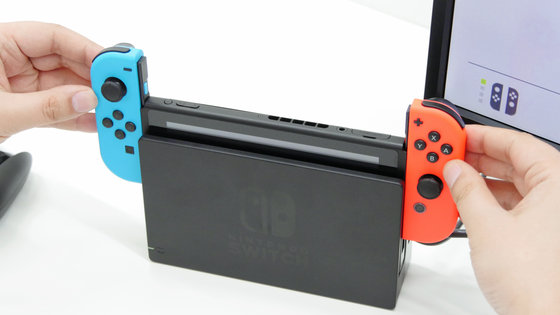 "One of the most wonderful things we've found about the Nintendo Switch is that we can learn more about what kind of content the player is passionate about from the telemetered data.It owns a Nintendo account If you are connected to the Internet, we can understand how users use the terminal, and you can also see what kind of playing methods are used with various titles This will allow us to think about the positioning of digital marketing and video for promotion, "Bowser says.