Nintendo is evaluating the gaming industry trend 'streaming'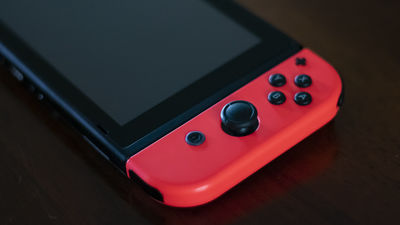 by
Matteo Grobberio
As
major IT companies such as
Google
and
Netflix
enter the game industry one after another, the necessary processing for games on the cloud server is performed, and 'cloud gaming' or 'game streaming' for streaming video to terminals is gaining attention You The trend was more pronounced at E3, the world's largest game exhibition, but overseas media TechCrunch reports that Nintendo is still in the process of evaluating such 'streaming.'
Nintendo: we're 'evaluating' streaming | TechCrunch
https://techcrunch.com/2019/06/13/nintendo-were-evaluating-streaming/
Starting with its own cloud gaming service '
Stadia
', the details of which were announced by Google, Microsoft announced silently how to stream games from Xbox One to mobile devices etc. and the
follow-up
of
Project xCloud
. In addition, Netflix, one of the world's largest streaming distribution services, has announced its entry into the gaming industry, and in 2019 E3 'streaming' was clearly the biggest trend.
Nintendo also released the new Nintendo Switch title 'Nintendo Direct | E3 2019' to announce the new title of E3, and it has enlivened game fans all over the world, but 'Streaming' which attracts attention in the industry is completely It was no touch.
The new fighter of the 'Super scuffle smash Brothers Special' is the 'brave' of Dragon Quest-GIGAZINE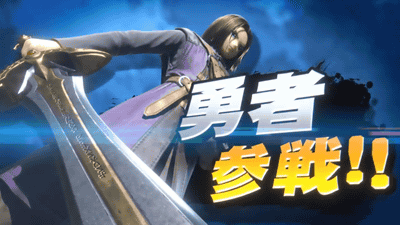 With regard to this Nintendo's 'involuntary' style, TechCrunch notes that 'this is not surprising at all,' and Nintendo always supports its own vision rather than the industry trend, thereby making it a big success. It is pointed out that it has been stored. Of course, this strategy is not always successful, but Nintendo still notes that it has 'the most beloved platform, title, and numerous IPs.'
At the E3 venue, TechCrunch interviewed Charlie Scibetta, who is an executive at Nintendo of America, a Nintendo corporation. Among them, Scibetta says that 'streaming is certainly an interesting technology,' revealing that Nintendo has a strong interest in streaming and cloud gaming.
However, Scibetta continues, "Nintendo continues to focus on streaming technology and is in the process of evaluating it. There is nothing that can be announced about adoption of streaming technology at this point. The game is still for us. It's physical, and it's a digital download through the Nintendo eShop, 'he says,' I'm still evaluating 'streaming.
Also, Doug Bowser, president of Nintendo of America, has commented on streaming in an interview with entertainment media
Hollywood Reporter
. In response to the question "What do you think about streaming, a trend in the gaming industry in recent years," from Hollywood Reporter, President Bowser is "interested in how to enable games to be played by various new technologies. We just say that, and we have not revealed Nintendo's stance on streaming technology.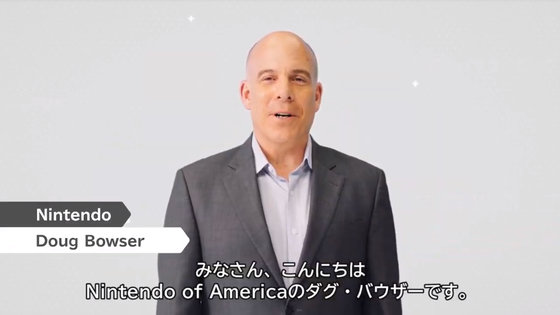 In this way, even if Nintendo develops a cloud game service like Stadia, it still seems to be ahead. However, the cloud game itself for Nintendo Switch already exists, and it was pointed out that 'The cloud game will increase in the future with Nintendo Switch', so Nintendo takes a stance on cloud and streaming. It is a place that attracts attention.

Cloud game for Nintendo Switch may increase in the future-GIGAZINE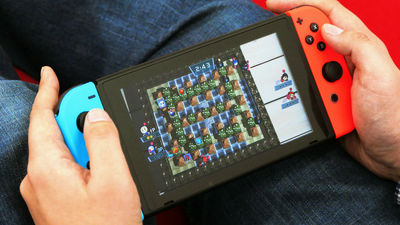 in Game, Posted by logu_ii