Work four days a week to promote gender equality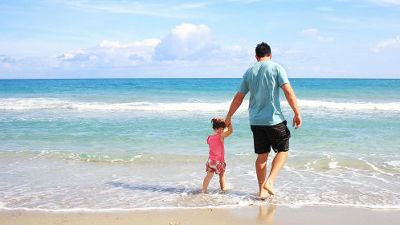 by sarahbernier 3140

Although it has been pointed out that workers' productivity will rise as work hours are reduced, it is also advocated that shortening of working hours can reduce gender disparities in employment. Writers Cassie Werber asked how workers solved 4 days a week and raised productivity and happiness of both male and female employees on the phenomenon that women tend to be low income due to childbirth and child rearing. He explains it with examples.

Wellcome Trust's four day week is great for gender equality - Quartz at Work
https://qz.com/work/1530023/wellcome-trusts-four-day-week-is-great-for-gender-equality/

It was reported in January 2019 that the Wellcome Trust of the public trust group founded in 1936 is considering introducing a work day of four days a week for 800 staff members. When this plan is executed, employees can choose to work four days a week without changing the salary amount, and it is thought that it is possible to have a good influence on work while raising the happiness of employees .

Ed Whiting , director of policy for Welcome Trust, said, "The introduction of work four days a week is the earliest part of the initial idea of 'Wellcome Trust's productivity and happiness for all employees' "It is said that formal decision as to whether actual 4 day work is introduced will be several months ahead, and it seems that you are wondering what kind of impact there is.

The existence of wage disparity between men and women has been reported so far, and it is regarded as a problem, especially as the disparity of women who have children is large. When both children and men have children, income decreases, but income of children with children is less likely to recover than men's income amount recovers soon. UK's Institute for Fiscal Studies announces that the disparity will expand to 33% when children reach 12 years old.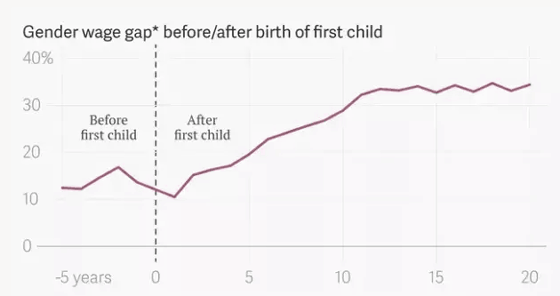 One of the reasons why women's income declines is that women who work with children have a shorter working time than men when giving priority to raising children. However, there are other causes as well. For example, in countries where child care leave is defined, women are more likely to leave their jobs while raising children, while men have a background that it is difficult to take childcare leave. Also, if men are already in a position with much salary, there may be a choice of "men work" to reduce the money lost.

It is not because women prefer part-time jobs because they prefer part-time jobs, but also because they lose the ability to do full-time jobs during childbirth and childcare. When you introduce work four days a week, women increase the time spent on children compared to the 5-day work week so far, but there is no difference with other colleagues. Also, since male staff spend more time with children as well as female staff, it is considered that you do not have to choose "part time or full time".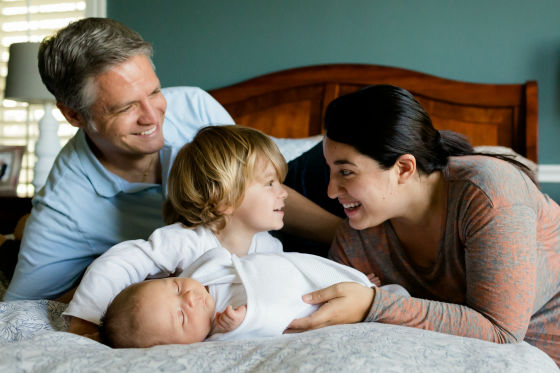 by sathyatripodi

New Zealand-based asset management company · Perpetual Guardian introduced trial work four days a week for 250 employees in October 2018. In designing the 4-day work Perpetual Guardian devised, along with the experts, to automate some processes and reduce work that does not use the Internet so that employees are more productive. As a result, employee stress has been found to have decreased by 7 percentage points. Andrew Barnes, founder of Perpetual Guardian, says, "A wide range of discussions are necessary for contemporary working hours, the environment, and the impact on families." "When the director is working four days a week, The glass ceiling will be removed, gender balance will be improved, wage disparity will be small and flexibility for the existence of families and children will be given. "

Laura L. Carstensen, director of The Stanford Center on Longevity and a psychologist, said that his career focus will be lost at the busiest times of his career and that he will be forced to work full time in the latter part of his life It is claimed that there is a relationship between. What is noteworthy in the experiment of working four days a week is "to be introduced to everyone", and such experiments are more like training for unconscious bias, policy changes, review of payment, etc. It is seen as meaningful.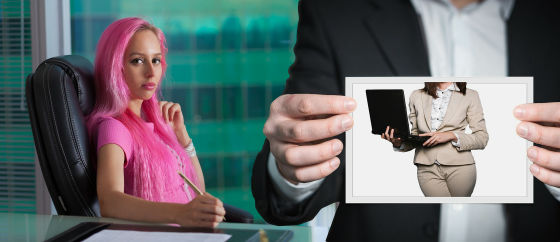 by geralt
in Note, Posted by darkhorse_log