Just by putting potion type seasoning on egg & rice, I actually tried using 'Petit and rice dumpling' to complete 'crab miscellaneous & crab fried rice'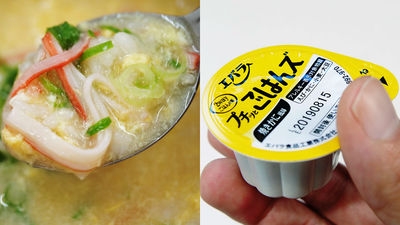 "Baked goods flavor" has appeared in the lineup of " Ebara food Petitschi and rice gruel " which will be useful when saying "There are only rice and eggs, but also egg-rice cookies ", and easy-to-use potion type seasoning It was easy to make " crab flavor " and " crab flavor fried rice " without having to prepare troubles simply by putting a charge on it, so I actually tried making it.

Ebara food Fresh product in Fall 2018 New item of 2-way rice "Petit and rice dumpling fried in flavor" New release
(PDF file) https://www.ebarafoods.com/company/20180712_petit_gohanzu_yakikani2.pdf

Petit and rice balls flavor 21 g x 4 pcs | Ebara food
https://www.ebarafoods.com/products/detail/PGYK84.html

◆ Package of opening breaking "Petit and rice dumplings in grilled" is like this.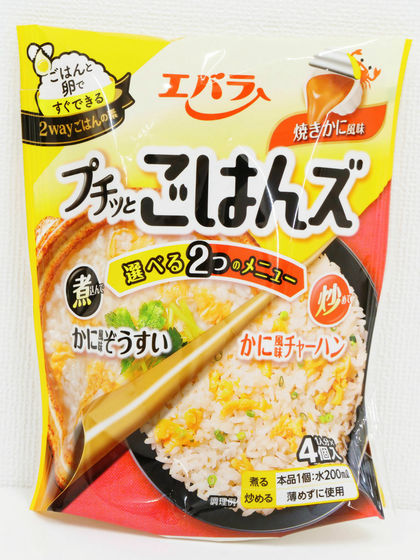 The phrase "Packed with rice and egg quickly" is changed from the design of the previous review to cooked rice and broken egg illustration, making it easier to make it easier to make it.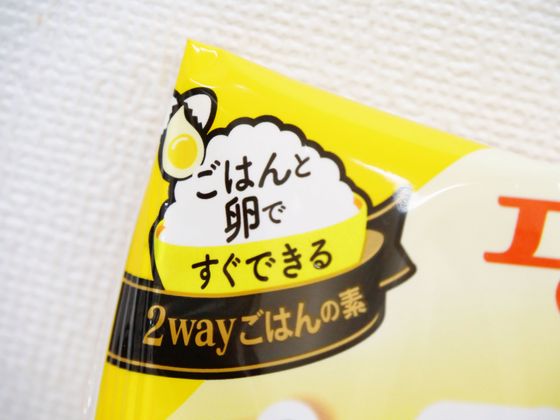 When turning over the package "recipe of crab flavor" and ...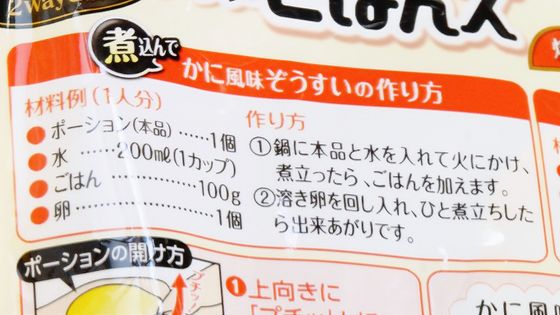 Recipes of "crab flavor fried rice" are introduced.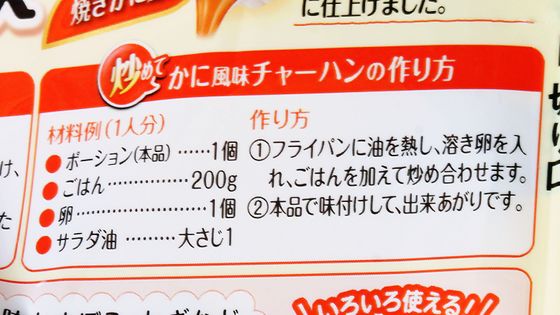 It is delicious even if you put on crab flavor kamaboko, goat etc, depending on your preference.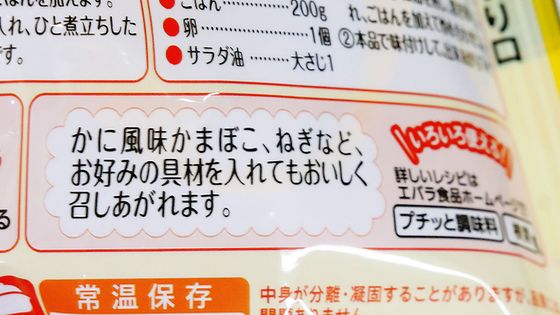 When looking at the raw materials, raw materials related to seafood such as crab extract, oyster extract, shrimp (Sharjan) are conspicuous just as it is baked. Calories are 24 kcal per serving.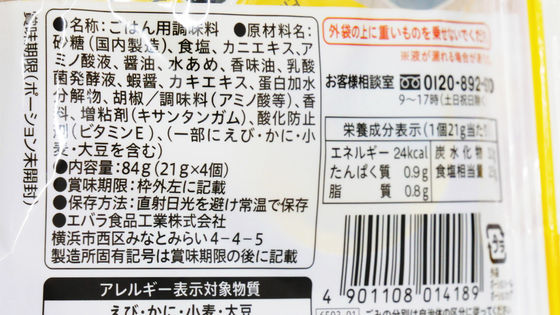 There are four potion type containers in one bag. Since you can make one meal in one potion, you can make 4 meals in all. Even when preparing for one serving only, you can adjust according to the number of people who eat dish, not to mention the remainder.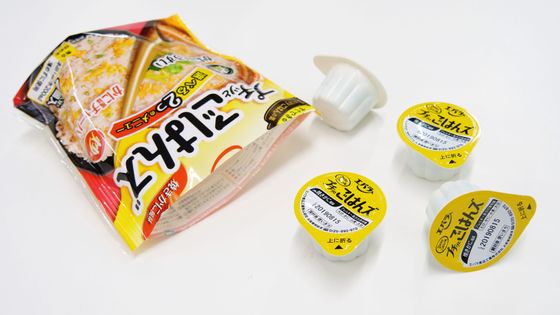 When arranging containers with transportation IC cards, the size looked like this.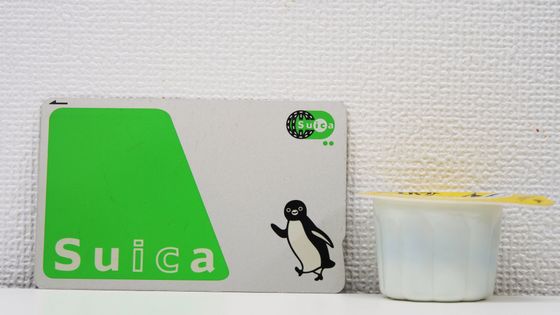 ◆ Crab flavor Soy Sauce <br> I will make it from flavoring as soon as possible. If you asked for a cup of rice 100 grams ......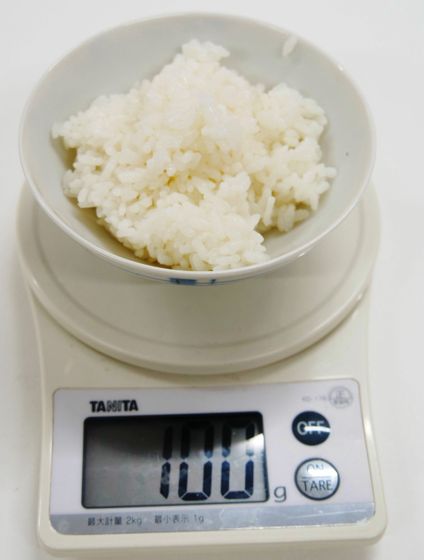 After that preparation is completed with 200 ml of water and 1 egg. In this time I tried to prepare flavor kamaboko onions etc according to package recommendations.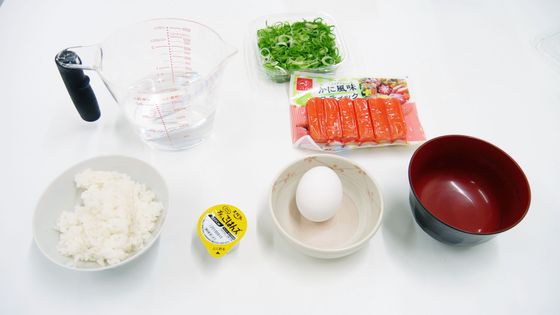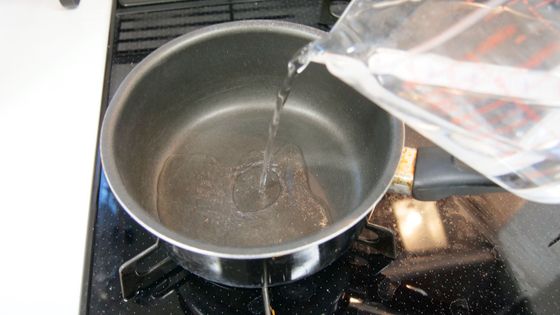 Next, well shake the potion type container.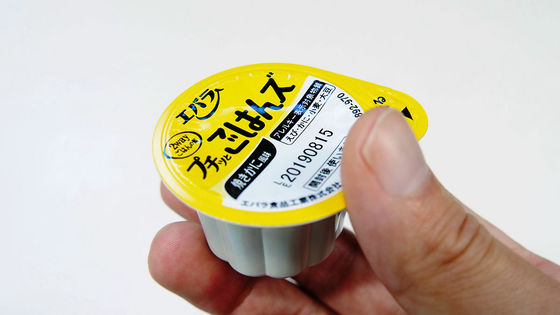 Since the seasoning is in the vicinity of the edge of the container, it is necessary to pay attention to the liquid splash when opening the container.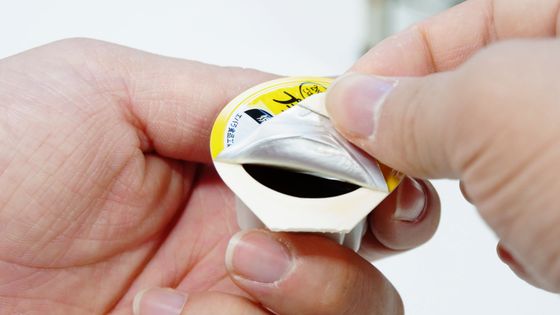 I will put in a seasoning. For one serving you do not have to weigh the seasoning and clean up the measuring instruments, but it is the point of the petit and rice.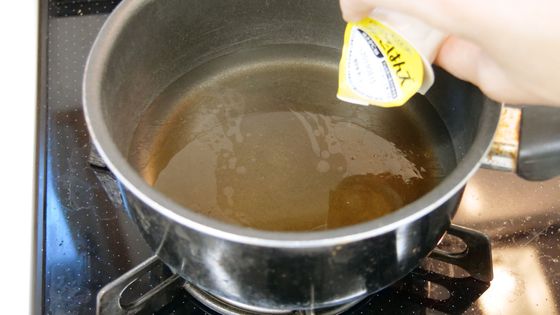 When the pot cooks and the contents boils up ......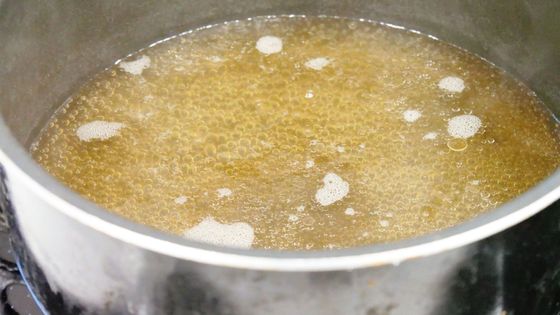 Lightly loosen the rice and turn the melted eggs. Cooking is finished when this is boiled in this.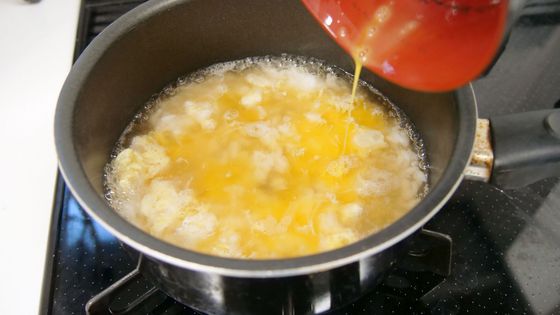 After pointing out to the vessel, it is finished with crab flavor kamaboko and goat.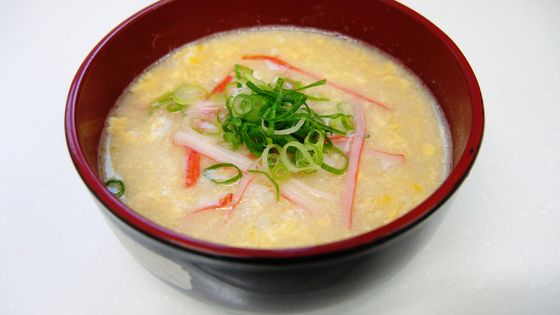 When I ate it, the flavor of a fish extract like a Kani miso spread in my mouth, I felt the flavor of rich ocean. It is getting cold It is a dish that seems to be useful when you want to eat foods that will warm your body in the coming season or when you want to easily make something friendly to your body by pulling a cold.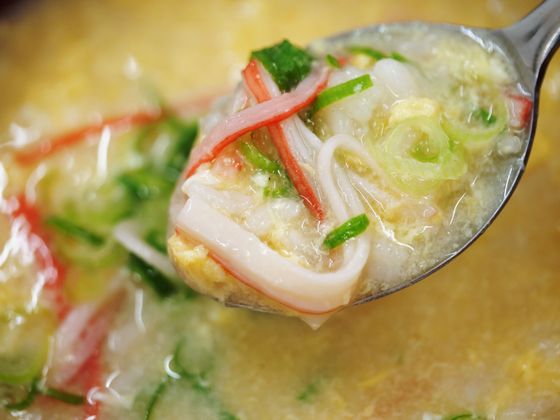 ◆ Crab flavor fried rice - Next, I will make fried rice fried rice. The material is the same as the material, but this time I do not use water.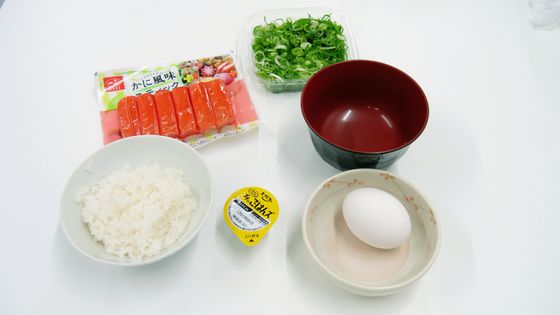 First of all, put the egg into a frying pan heated 1 tablespoon of oil and stir it with a spatula.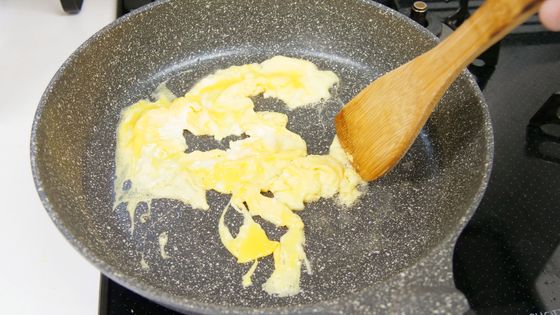 Add rice and seasoning in order.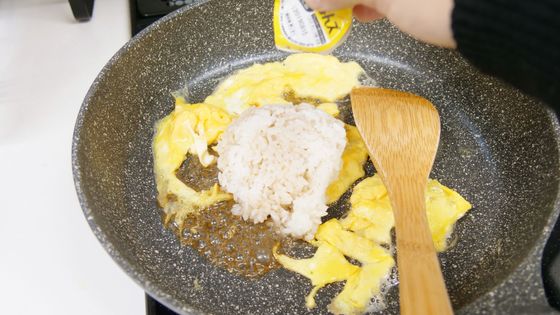 Add crab flavor kamaboko and stir lightly and it is ok.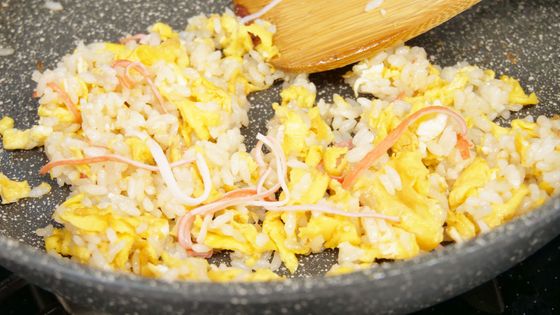 Be packed in a cup before serving it on a dish ......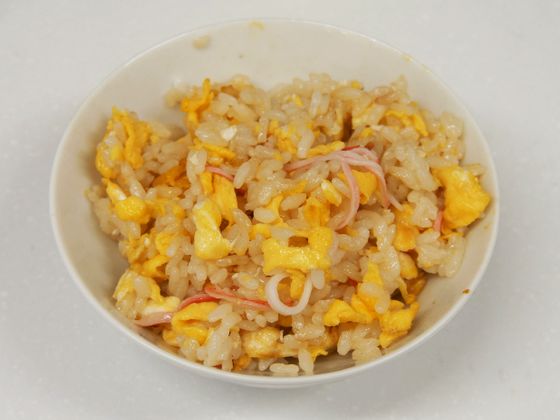 Turn it over to a dish and serve it, and finish it with onion.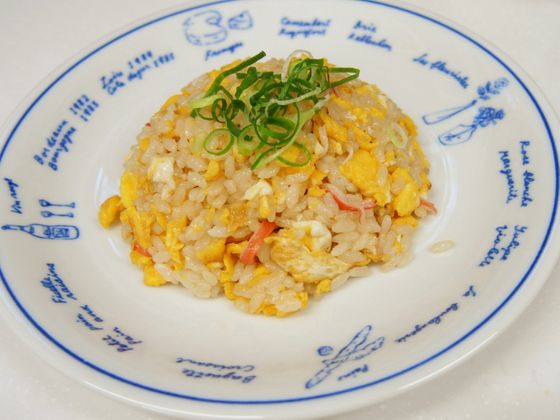 Thanks to the seasonings of petit and rice, the grain became flattering and the rice came out also to the rice. When eating, the taste is tightly tightly enriched, cooked well in the rice, and the spicy of pepper is also combined to make it the same material that I do not think is the same material. It seems that if you add ingredients such as roast hams that have been cut into corners, it will become a full-fledged fried rice.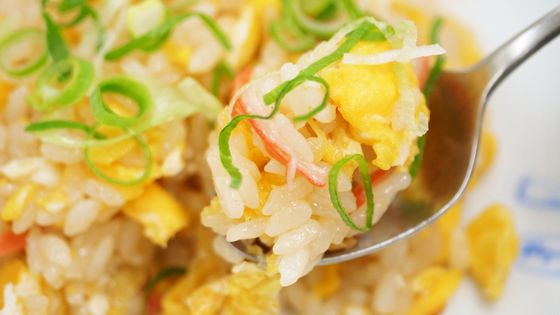 "Petit and rice balls flavor" can be bought at a retail shop nationwide at 249 yen including tax, but even at Amazon.co.jp 3 bags set can be purchased at 745 yen including tax.

Amazon | Ebara food Petit and rice balls flavor (21 g × 4 pieces) × 3 bags | Ebara |