Just by putting powder on tofu, fried tofu is finished without frying "Our house can be made without frying the name bar" Fried tofu "I tried using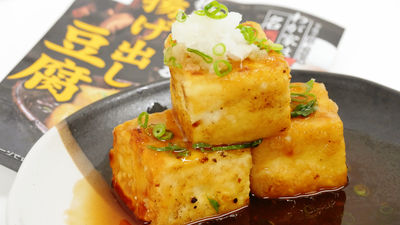 Tofu is deep fried tofu is a classic menu of pubs, it is loved by many people Tofu cuisine, but to make it at home it is time consuming to prepare seasonings such as oil and potato starch and soaked seasoning It is a dish. It is easy to make such deep-fried tofu with fried pear pear is Nagatani "Souzai no ya home is a name bar" series "You can do without frying! Deep-fried tofuIt is about 6 minutes to be fried tofu is completed, so I made it at once.

We can do without frying the name bar! Deep fried tofu | Product Information | Nagatani
http://www.nagatanien.co.jp/product/detail/584/

"Fried without fried! Fried tofu" is in a dark package that makes the image of a night pub.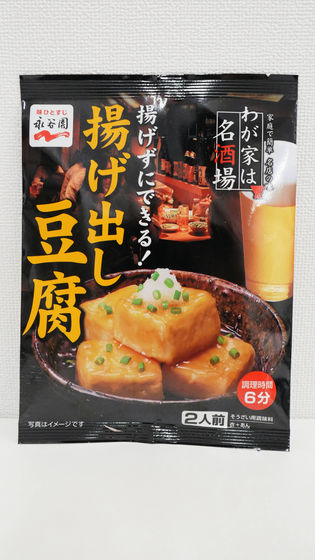 It is said that the cooked time is 6 minutes and the plump and fried tofu of the gentle taste is completed.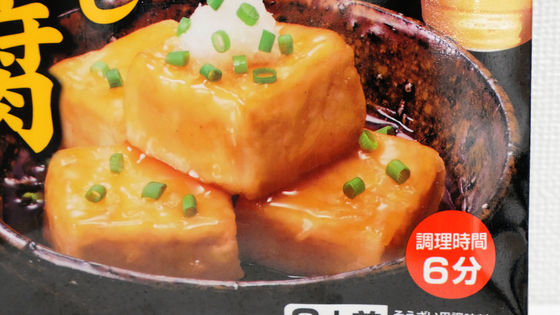 On the back of the bag is written with illustration.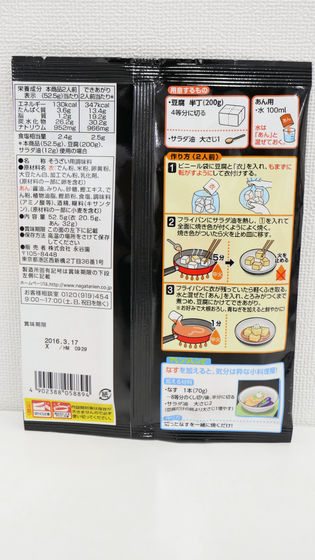 Raw materials include starch, rice flour, egg yolk flour, soy sauce, mirin, sugar, bonito extract.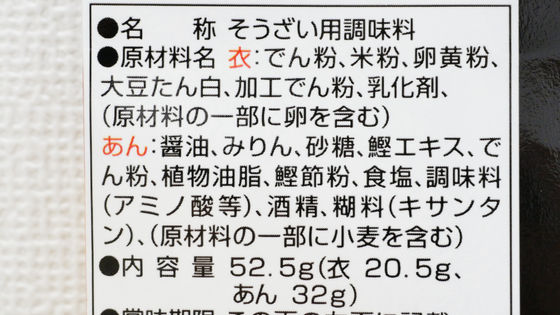 When making 2 fried tofu, calories total 347 kcal.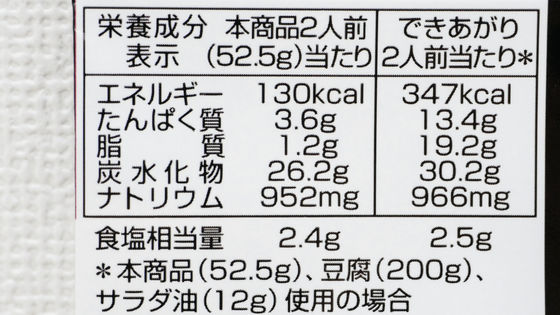 When I opened the bag, there was one cloth and one small sachet.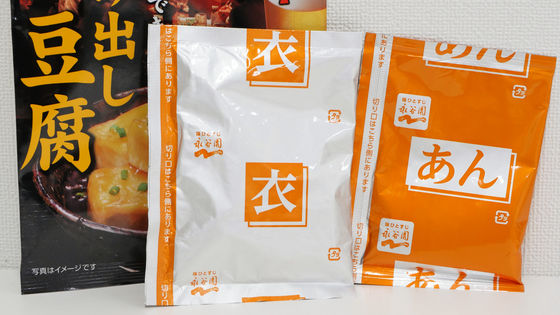 In addition to "Tofu without frying! Fried tofu" prepared, only half tofu (about 200 grams) is prepared. The type of tofu was not specified, but decided to use cotton tofu that is difficult to collapse.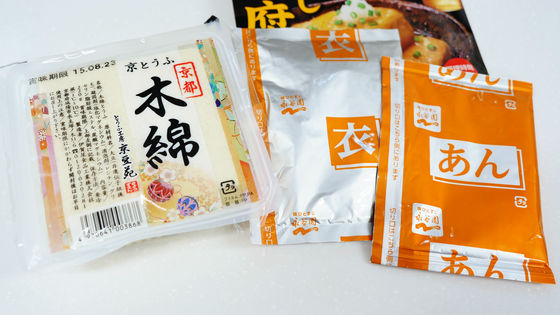 First cut tofu into four equal parts.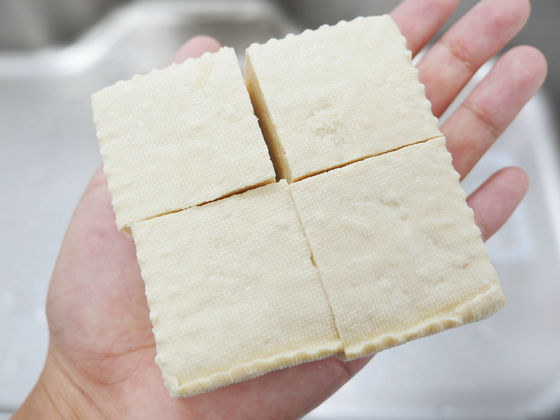 Put a cut tofu in a plastic bag ... ....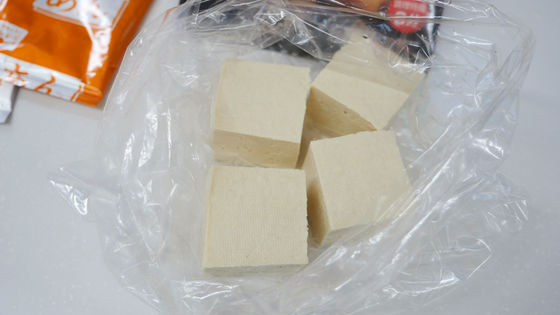 I will put "clothes" together.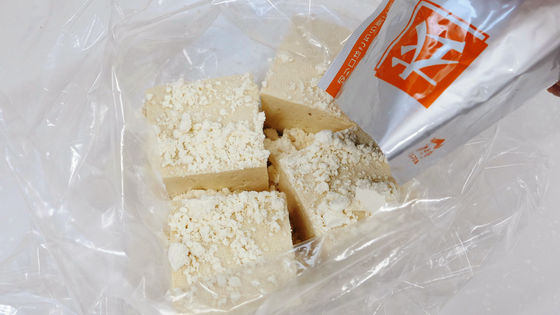 Next, I will coat the surface of tofu with clothes. At this time, if you take a bag, the tofu will collapse, so it is a point to roll the tofu in the bag.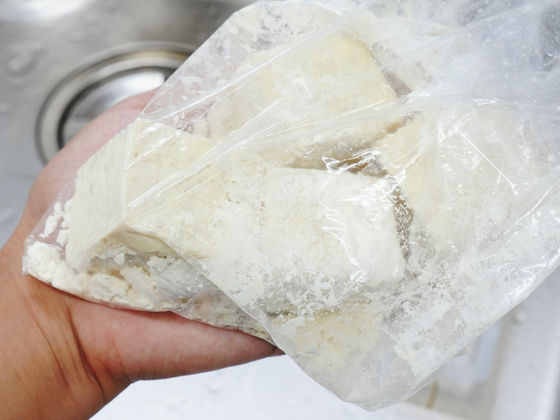 Put 1 tablespoon of oil in a frying pan and throw tofu at a place where it was sufficiently warm.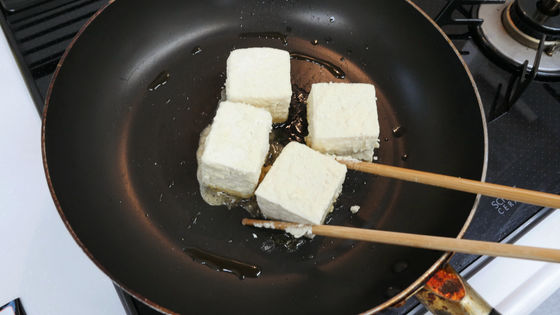 Bake for about 5 minutes at medium heat while changing the direction so that the whole face of the tofu will be baked.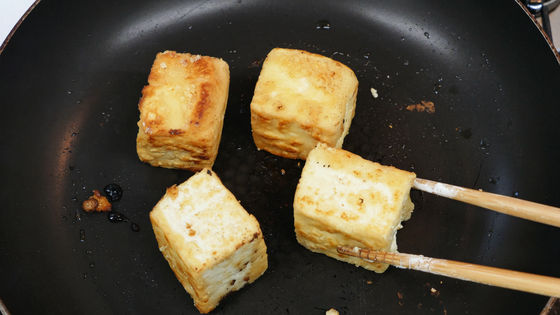 Stop the fire when baked, transfer tofu to the dish.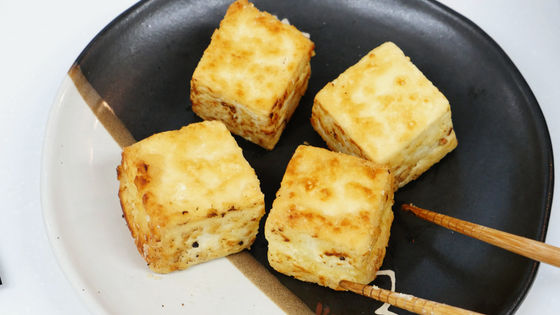 Next, I will make an oyster sauce. Mix "An" in 100 ml of water ... ...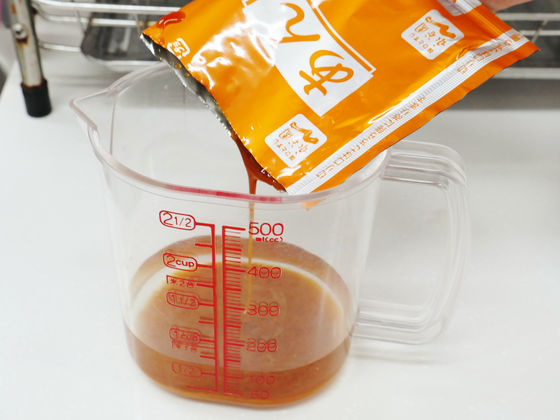 Put it in a frying pan and heat it for about 1 minute at medium heat.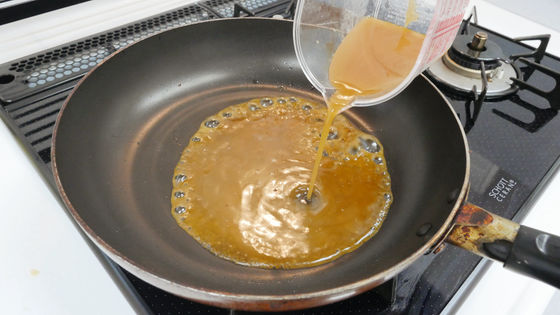 While boiling down, a good scent of bonito soup will drift. It is ok if thick.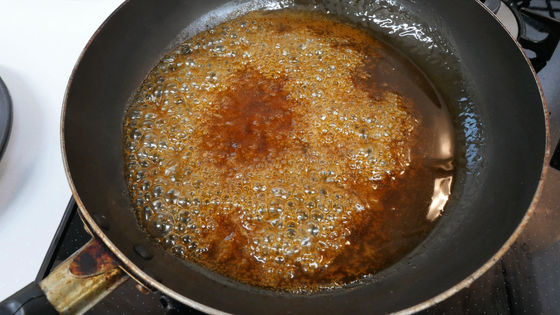 Place the finished cream on top of tofu ......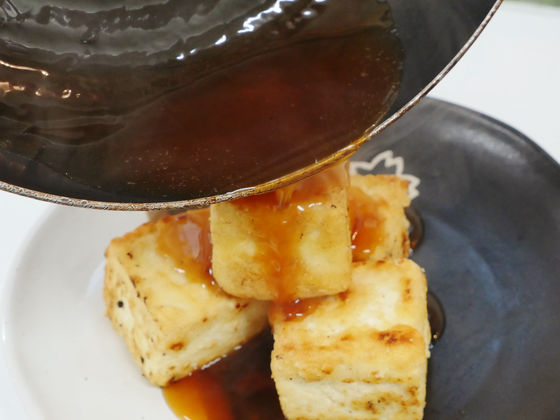 If you add Daikonori and green onion to your liking, it is completion of deep-fried tofu.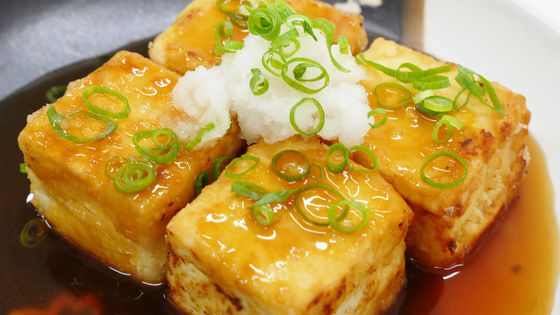 When you try to break it in half with chopsticks, it looks as good as it looks like deep-fried tofu made with fried with a dashy touch. However, as sauce did not permeate well into tofu, it seems to be better to use thin cotton tofu for the material.



When you eat it, you can taste the savory seasoned bonito sushi that is full of flavor, and it is also good to add ginger. As soy sauce taste is slightly dense, it is perfect for accompanying sake. Also, when you want to add something to a dish for dinner or when you want to make something different from usual tofu dish, it seems you can use it.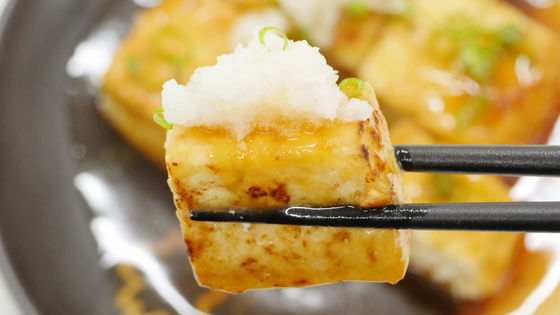 In addition, the suggested retail price of "Fried without tofu!" Is 170 yen including tax, and Amazon can purchase at 159 yen per bag.

Amazon.co.jp: Nagatanien Our home can be made without deep-frying! Fried tofu 52.5 g: Food, Beverages, Liquor Mail Order
http://www.amazon.co.jp/dp/B00URBMSKC/