"Seasoning series for range" that can be made simply by tingling "Teriyaki no Teriyaki" or "Salmon butter soy sauce bake"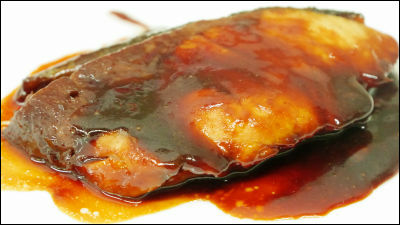 When I return home and cook after my work in my usual life, it takes time and effort, but there is no time to use a stovetop, etc. and it is easy to cook "Range seasoning series"is. The range seasoning series "Teriyaki fried seasoning"When"Flavor Butter Soy Sauce Salmon SeasoningIt is said that you can make Teriyaki grilled Teriyaki and salmon butter soy sauce grill just by chilling with foodstuff and sprinkling on foodstuff, so I decided to make it at once.

Teriyaki Buri Seasoning | Higashima Soy Sauce
http://www.higashimaru.co.jp/products/detail/pdt0098.html

Flavor Butter Soy Sauce Salmon Seasoning | Higashimaru Soy Sauce
http://www.higashimaru.co.jp/products/detail/pdt0097.html

There are 4 types of range seasoning series in all, besides Teriyaki fried seasoning and flavor butter soy sauce salmon seasoning,Broiled chicken chicken condimentWhenRich baked pork seasoningIt is on sale.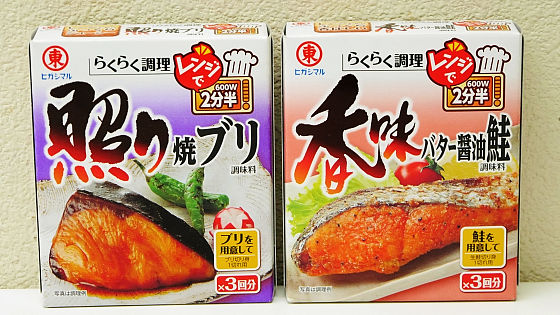 The Teriyaki fried seasoning is printed in a package based on purple, a photograph of a chestnut.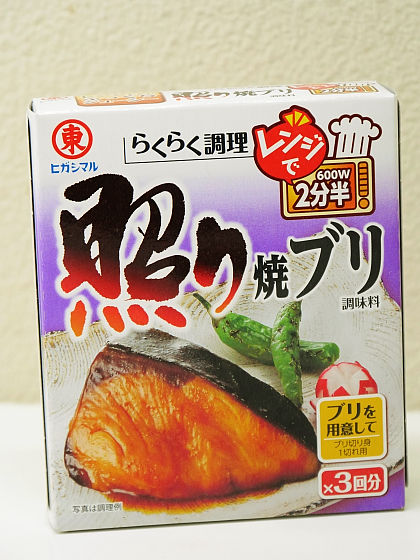 Ingredients are sugar · powder soy sauce · salt · powder mirin · powdered vinegar · yeast extract · spice · seasoning (amino acid etc.) · caramel pigment.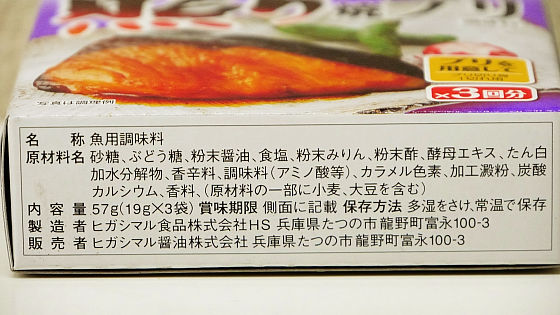 The way to make it is 4 steps in all. I will start cooking.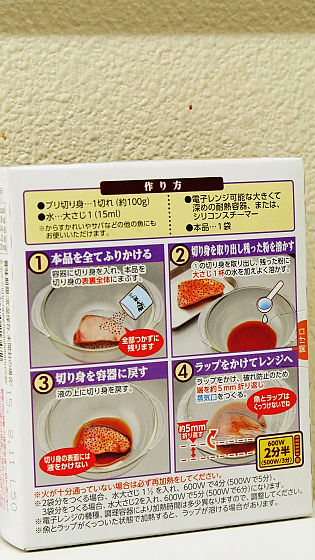 First of all, a fillet of brush (about 100 g) · heat resistant container · spoon etc is prepared.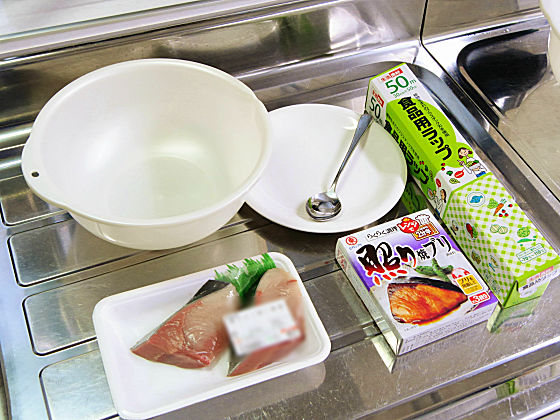 Teriyaki fried rice seasoning comes out of the box, it contains 3 packs of 19 g of minced pieces.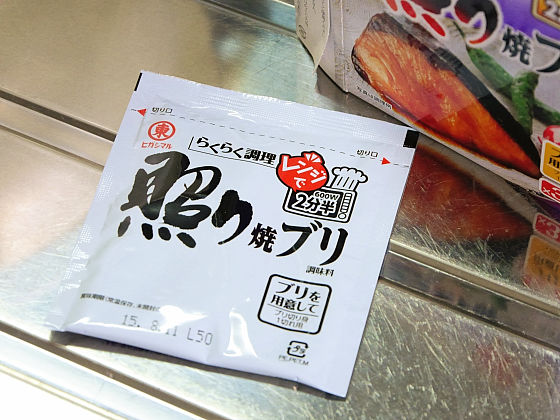 First place grease in a heat-resistant container and sprinkle the Teriyaki fried seasoning.



It is a point to put the seasoning on both sides by turning over the brush's fillet.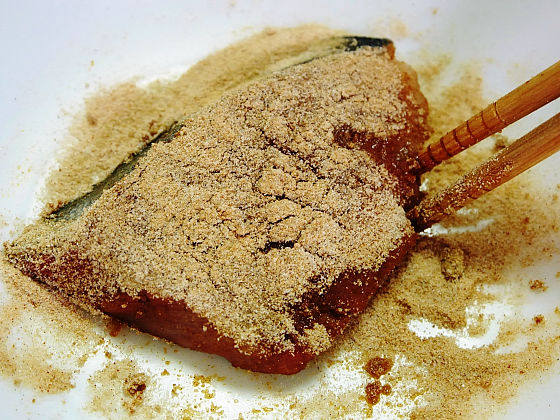 Sprinkle seasoning on both sides, take out fillets once, add water to heat-resistant containers ......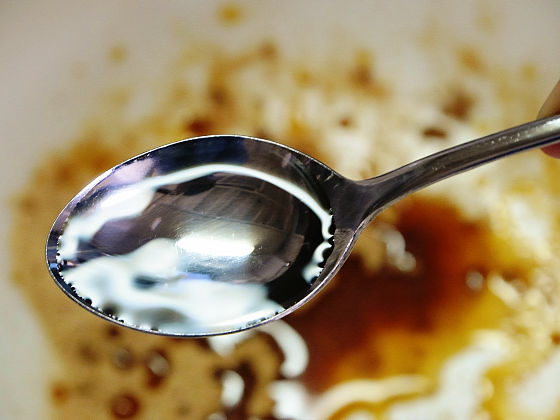 I stir well.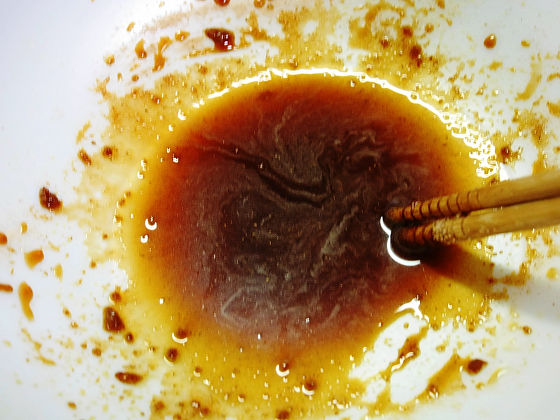 Once the water and seasoning are mixed, return the fillets to the heat-resistant container.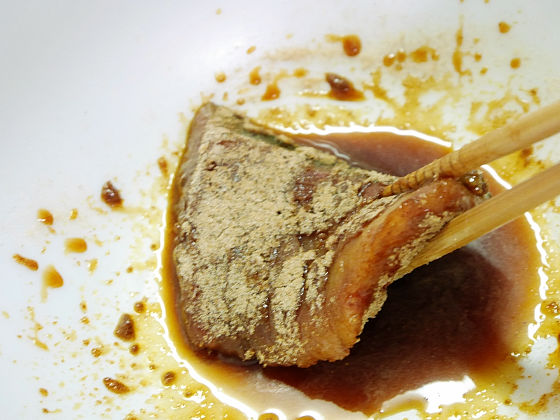 When the brush fillet is returned to the heat-resistant container, do not apply the seasoning liquid to the surface OK.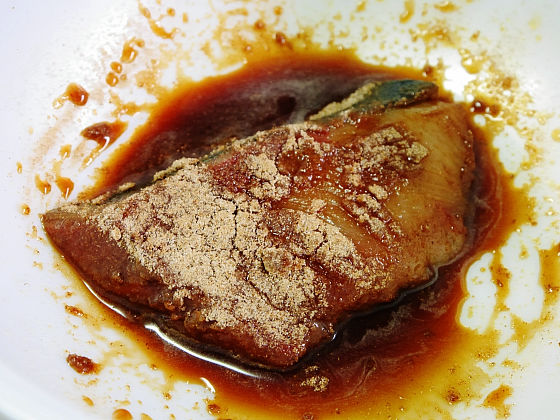 Before putting it in the range, I will put a lap, but to prevent breaking with water vapor, make a gap of about 5 mm without completely sealing.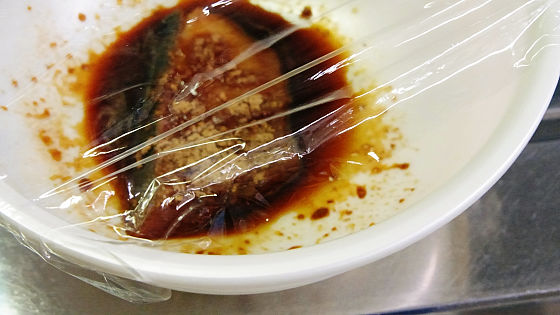 Once ready, place a heat resistant container in the range and heat it at 600 W for 2 minutes and a half. If 500 W, the heating time is 3 minutes.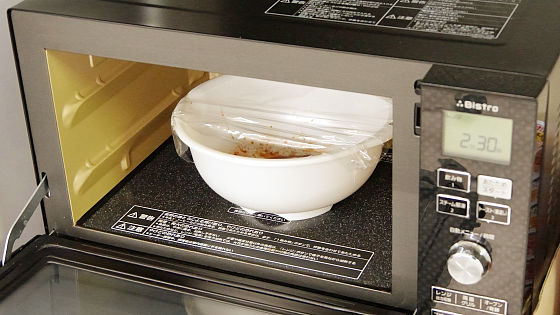 When heated, a sweet smell spread to the room.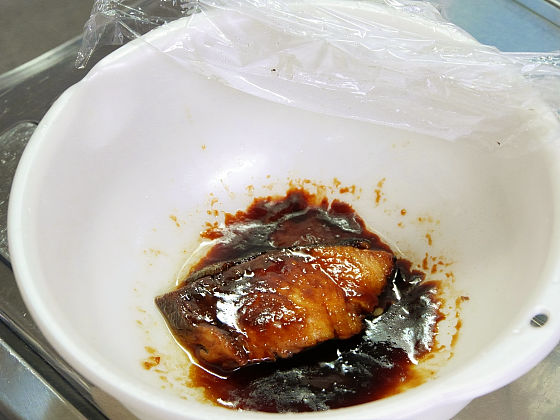 Teri is a nice feeling for a chestnut.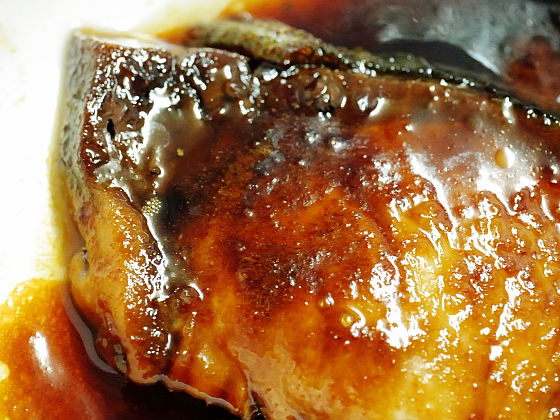 Teriyaki sauce is also nice.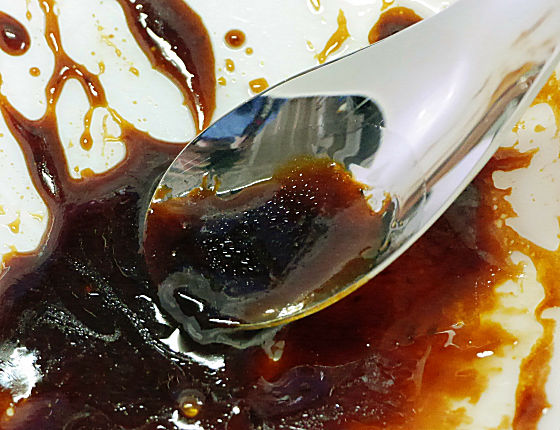 If you transfer to a plate and apply sauce as you like ... ...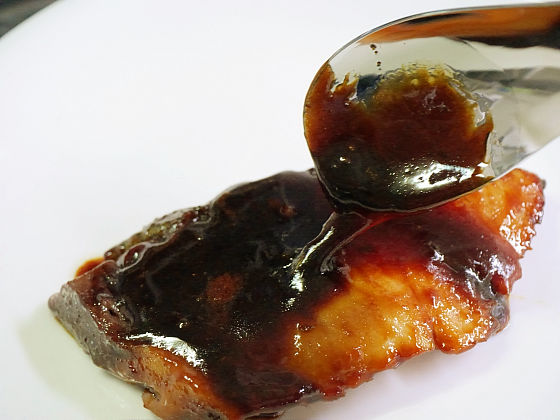 Completion It looks pretty real.



Turning off and checking it confirmed that the heat got through well.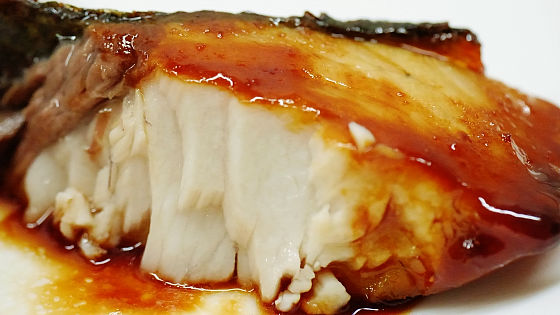 When I try to eat it tastes sweet and slightly ginger like in the mouth spread, the taste of sauce fits well with the greasy grease. Because it uses a little more water, it seems to be said that it can be satisfactory level if you can cook in the range and you can cook it with this taste though it is not burned with frying pan etc.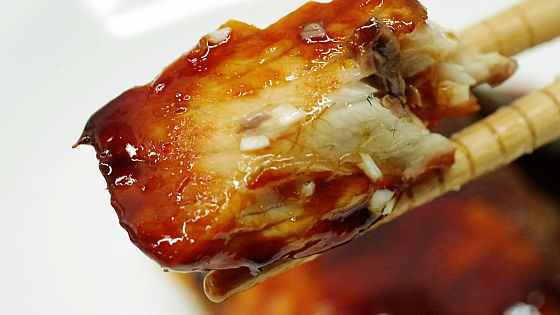 Of course the compatibility is outstanding even if it is put on rice. Good compatibility between sauce and rice and it seems that you can eat rice in any number of cups.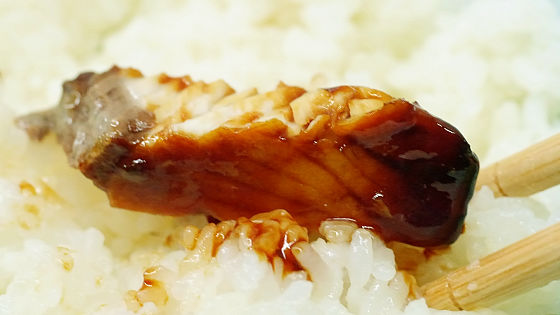 The skin part was crispy texture, it was well matched with a lot of fat and sweet sauce.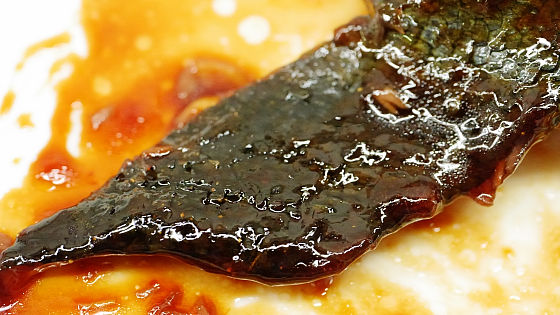 Flavor Butter Soy Sauce Salmon seasoning is printed with pictures cooked in a package based on pink.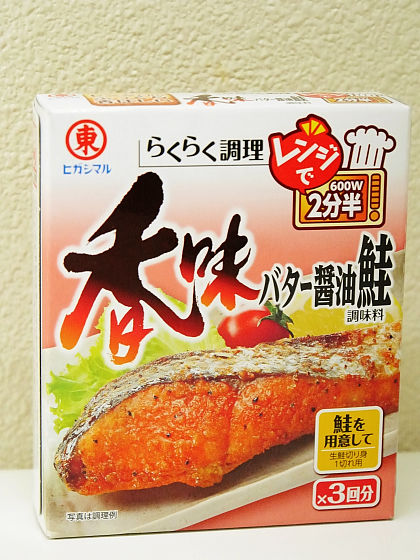 Ingredients include powdered soy sauce, salt, mashed potatoes, dextrin, pepper, yeast extract, clam extract, spice, seasoning (amino acids etc.), fragrance, etc.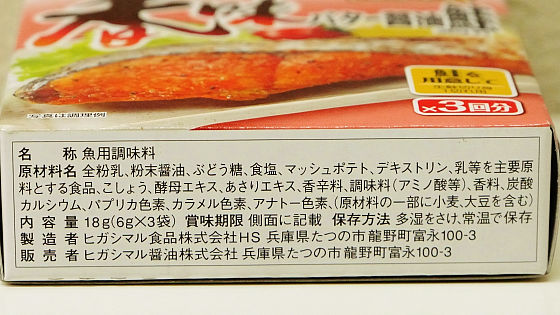 When making, I use plastic bags unlike Teriyaki fried seasoning.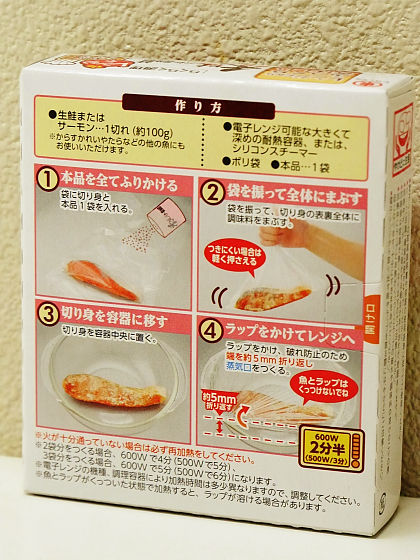 Salmon fillets (100 g) necessary for cooking, heat-resistant containers, plastic bags, etc. are prepared.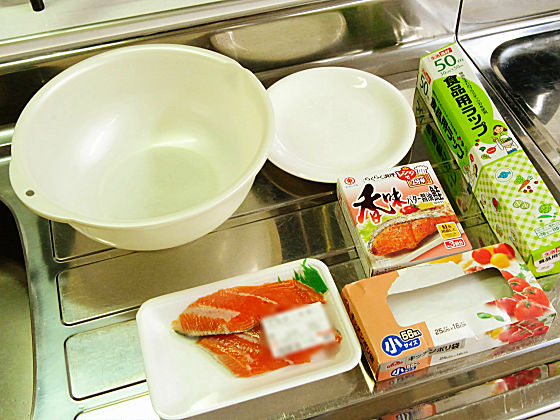 Flavor butter soy sauce Salmon seasoning included 3 bags of 6 bags per bag.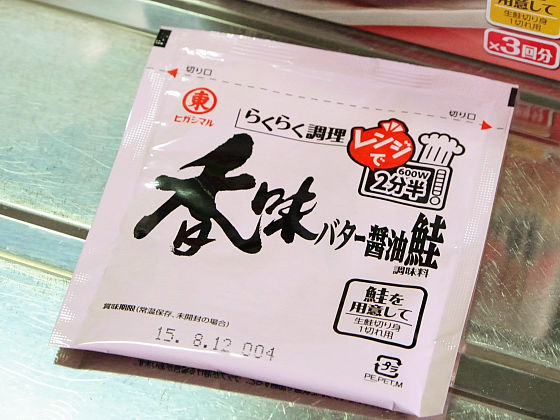 First, put a salmon fillet in a plastic bag ......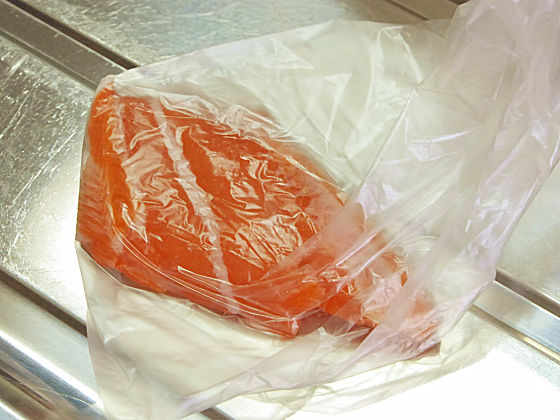 Cover the fillet with the seasoning and shake the bag.



Firmly cut into fillets Butter soy sauce Salmon seasoning, put in a heat resistant container ......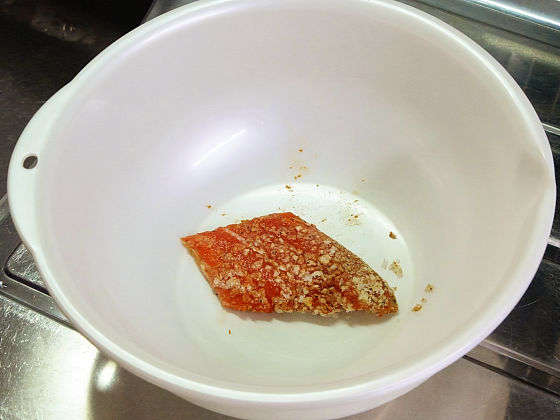 Like teriyaki grilled teriyaki, put a lap in the state of making a steam mouth.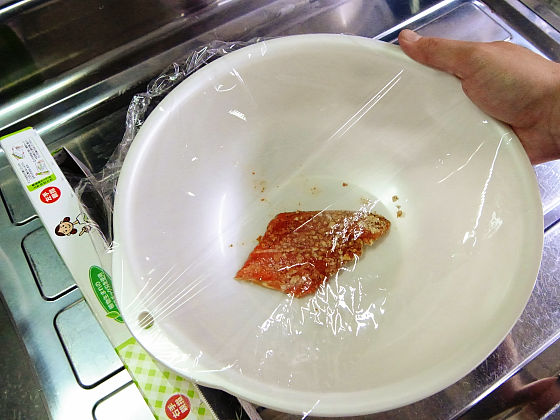 The heating time in the range is 2 minutes and half at 600 W, 3 minutes at 500 W, like Teriyaki grilled teriyaki.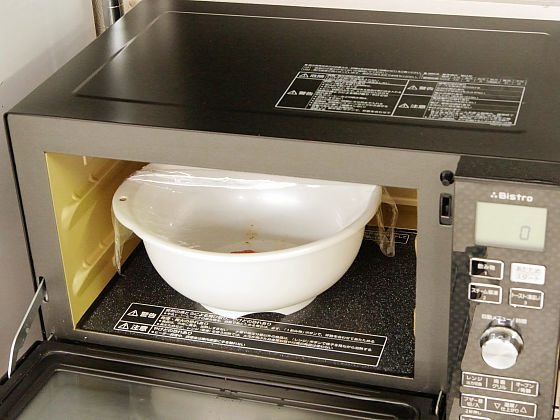 When heated, the salmon body was scattered a bit.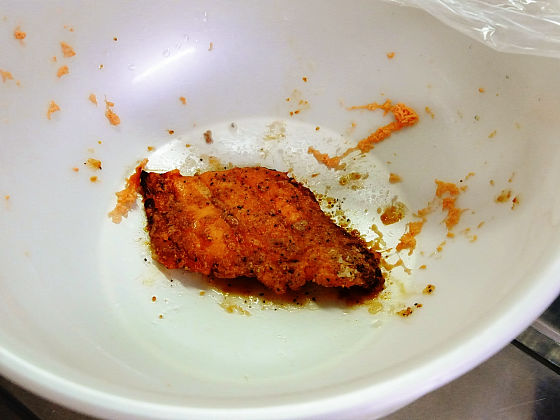 Transfer it to a plate and complete it.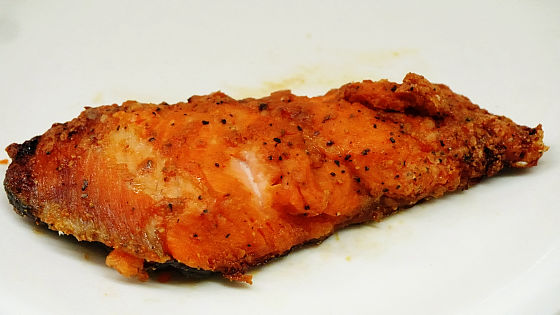 If you look closely at the surface, you can see something like pepper.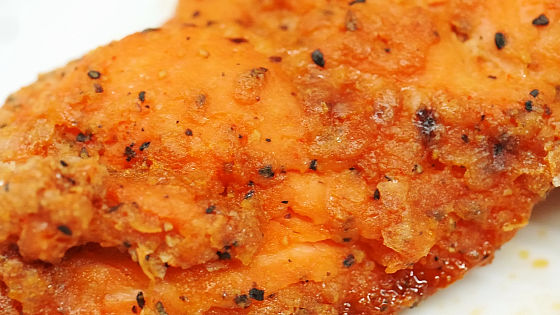 Heat flows tightly in my body.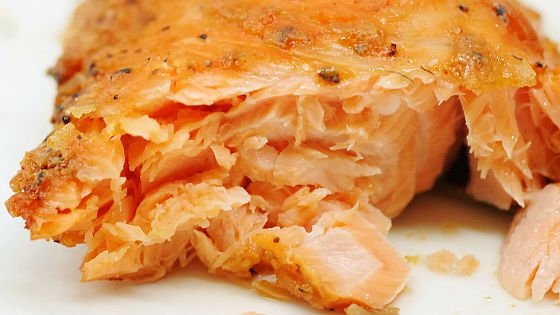 Although I do not have much fragrance, butter sauce matches salmon well, butter's feel is felt, taste of pepper is also a good accent. The compatibility with rice seems to be no mistake.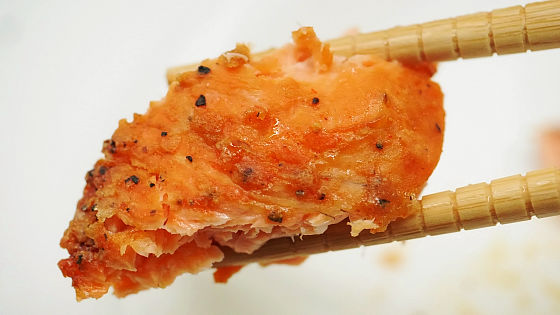 So, when I tried eating with rice, compatibility is outstanding. As salmon fillets have some saltiness, I felt that salty flavor butter soy sauce salmon seasoning itself was not so salty.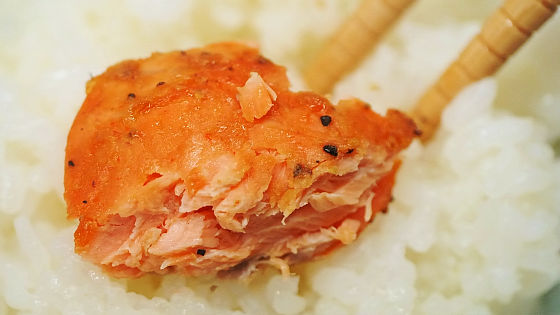 The skin is crisp and texture, also good here.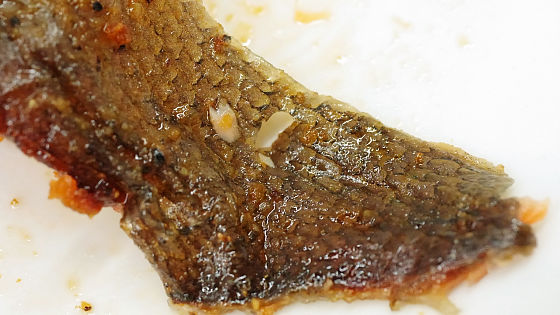 Price is Teriyaki fried seasoning · flavor butter soy sauce salmon seasoning It costs 170 yen without tax and it saves money and time, so it is recommended for people living alone.