'Create a new Diablo world unique to mobile phones', I asked Diablo Immortal developers about newborn Diablo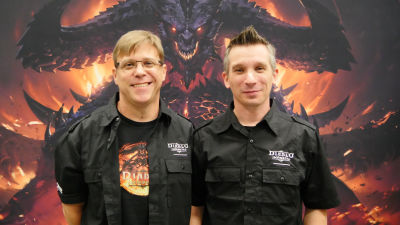 Diablo Immortal (Diablo Immortal), the first mobile title for Diablo (Diablo) series, was announced at Blizzard Game Event " BlizzCon 2018 " held on November 2, 2018 on 3rd. I have asked developers about various things about "the new Diablo world" born through the smartphone touch screen.

Diablo Immortal ™
https://diabloimmortal.com/en-US/

Kris Zierhut and Matthew Berger who responded to the interview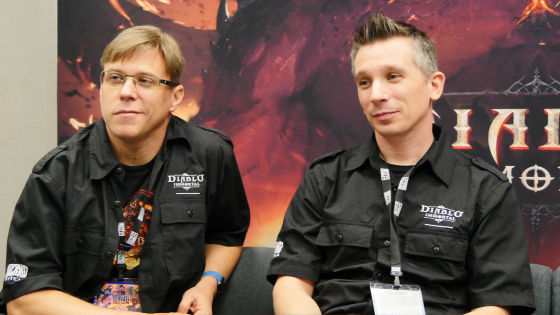 Q:
First of all, please explain about yourself and the contents of your work.

Kris:
I say Kris Zierhut. He is a senior designer for Diablo Immortal.

Matthew:
I am Matthew Berger. Like Kris, he is a senior designer, responsible for quests, stories and tones.

Q:
The announcement of "Diablo Immortal" following "Diablo 3" of Nintendo Switch version felt "a positive attitude towards the light layer user" that expands the audience more, but where is its aim do you have?

Kris:
As the common thing to all Diablo titles, the purpose is to "deliver real Diablo experience." Diablo Immortal thinks that we can deliver genuine Diablo to a wide range of users by newly releasing it to smartphone terminals.

Matthew:
We always want to deliver Blizzard's gaming experience to as many people as possible. Everyone is putting smartphones in their pockets, right? It means that correspondence to smartphones is a way to deliver Diablo to many people. Of course, smartphones are a new challenge, but we are developing in mind that any platform, even casual gamers, will make games that can play.

Gameplay introduction trailer | Diablo Immortal - YouTube


Q:
When you move to the platform called smartphone again, there are restrictions that game machines and PCs do not have. For example, there are heating of the terminal and decrease of the battery. Also, since the specifications of user terminals are different, does not the number of monsters appearing etc be constrained? There are also points that fans are worried about. What kind of initiatives do you have about that point?

Kris:
Of course, I understand well that there are voices of anxiety you say. First of all, since I do not want to compromise anyway, in order to keep the best quality so as not to impair the quality of the game as Diablo, the best game, I am thinking about various things so that I can choose the right choice according to the situation . This was the same as for the transition to the console, but when the terminal changes, it is also important to incorporate the changes that were in the terminal if necessary.

Matthew:
On the other hand, the specifications of smartphones are getting much better in recent years. Therefore, I think that there is no need to compromise in terms of performance for "real Diablo experience". I believe that balancing is important considering the fact that it is a smartphone, not the number of monsters must be reduced, but the best value for smartphone screen size.

Kris:
Whatever the terminal it is, the theme of Diablo is "fighting devil's army". If you lose it, it will not be Diablo.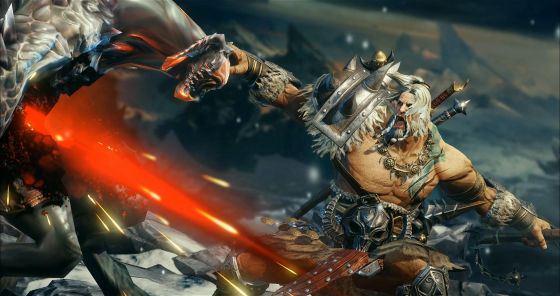 Q:
"It's a real Diablo experience even for a smartphone," but please keep in mind the specific value of smart phones, new play style and new benefits while maintaining the game nature that you have been doing.

Matthew:
Yes. I think that the smartphone's most wonderful thing is "full touch screen". For example, doing "moving" and "setting aim at the same time" is not even possible on the PC version. It is an advantage of touch operation than mouse cursor. I think that the experience of simultaneous operation of actually targeting the target while avoiding danger is unique to Diablo Immortal unique to the mobile version.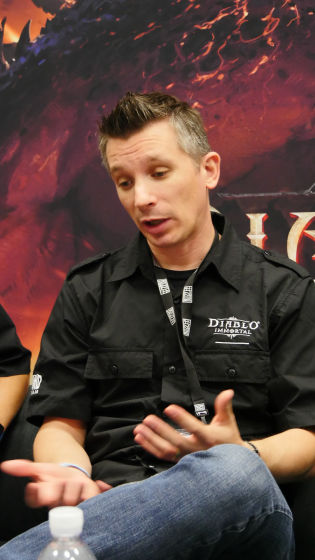 Matthew:
I think that bringing Diablo to a smartphone is really wonderful. It is a great opportunity to create new things in Diablo's world. I am thinking that I will be able to add the best elements to the Diablo world in the future.

Q:
Some older Diablo gamers seem to have concerns about reducing the screen size. Can Diablo Immortal play on tablet? How is positioning about smartphones and tablets?

Matthew:
It is possible to play Diablo Immortal on a tablet. However, we are developing Diablo Immortal by thinking smartphones first. Of course, I think that it would be nice to have players play with a device that the players feel comfortable, but I personally like smartphones all the time. Because play style that can be contained in the hand is really comfortable.

Kris:
There may be people who cast the screen of the smartphone to a large screen such as TV. After all, I think that you can play with the style that the player feels most fun.

Q:
Does that mean you can use an external controller?

Matthew:
No. For now it is not supposed to use an external controller. As we are still developing with full consideration of the touch screen function for mobile, we can not make good use of it with external controllers.

Kris:
It is designed for smartphones and is trying to realize the advantages that other terminals could not do.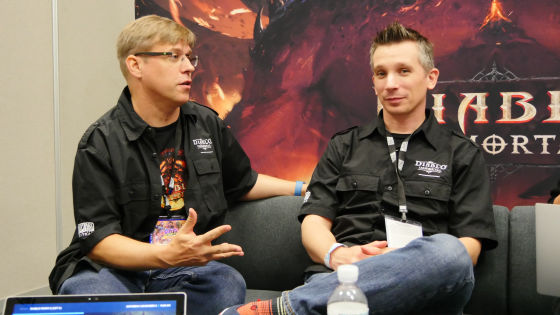 Q:
In the Diablo series, there are fans who do not only fight "devils", but also "enjoy getting rare items" alone. In this regard I think that it was greatly improved with Diablo 3, please tell me about the item acquisition system at Diablo Immortal.

Kris:
"Collecting" to collect loot is always an important factor, and Diablo 3's Legendary item was so. Of course Diablo Immortal can taste its real pleasure. As time goes on, content will be updated and new items will be added more and more, so I think you can have fun.

Q:
As I thought about mobile games, I am concerned about the business model. Is Diablo Immortal a shopping game? Or is it like a free base charging ant?

Matthew:
Unfortunately, there is nothing to announce about the business model including billing etc at the moment. In any case, I think I will be able to answer.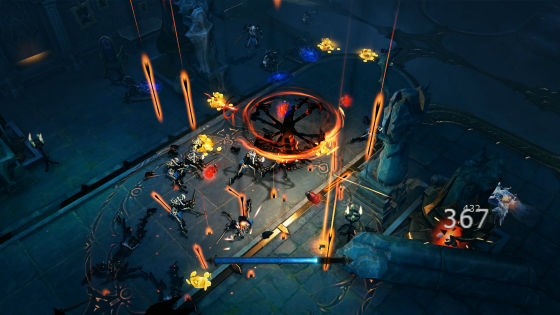 Kris:
Anyway, gameplay is the first. I am focused on developing to be able to offer "real Diablo experience", since I have achieved it (business model etc.).

Q:
I think that basically it is online correspondence as mobile game, but is offline mode prepared?

Matthew:
Yeah! (Laugh) There is no offline mode.

Q:
Diablo Immortal is joint development with Chinese Netease (NetEase). I think that such collaboration is the first time as Blizzard, but please tell us about joint development.

Matthew:
Blizzard has a wonderful game making experience. And NetEase has many experiences in mobile games. This alliance is to bring Blizzard's gaming experience to the highest level in mobile games. A team with good experiences and knowledge develops together to develop a game with one vision of making the best mobile games.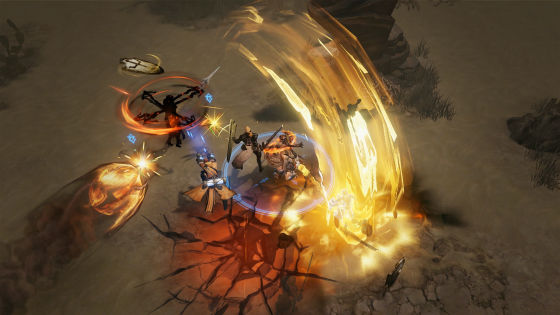 Q:
There is a voice that "Diablo Immortal resembles NetEase's game" in part. Diablo Immortal is the form that Blizzard has brushed up as "Diablo" on the development basis of NetEase?

Matthew:
There is nothing to answer about the game engine at the moment, but Diablo Immortal was developed from scratch. It is pointed out that UIs are similar, but it may be due to the type of game. In the action game of third person viewpoint looking down from above, I think UI and similar will be similar.

Kris:
Of course, as we finally release it as a game of Blizzard, we will keep the game quality high and plan to make it the best game to meet the expectations of the community.

Q:
Even in the event of Blizzcon, emphasis is put on e sports as a whole in the title of recent years. Is Diablo Immortal ultimately supposing e sports? In other words, please tell me whether there is something like battle mode available, as long as you can talk.

Kris:
I certainly place emphasis on battles between players. Because there are problems with the system, I do not know what it will take before release.

Matthew:
There is a part to try about play-to-play matches. However, regarding Diablo Immortal it may not be suitable for e sports from the viewpoint of game nature.